Patty Mills has always had his sights firmly fixed on the big picture.
He loves the game of basketball, but he loves his family, culture and homeland more.
You'll never have to remind Patty which things in life matter most.
And with professional sports rarely short on inflated egos and me-first attitudes, he considers himself incredibly fortunate to have landed at a club which filters out all the noise.
Playing for the San Antonio Spurs, an organisation which values character more than any other, Mills has spent the past seven years surrounded by some remarkable people.
And as much as he relishes the adrenaline rush that takes place between those white lines, it's everything that goes on off the floor which will stick with him forever.
His particularly close relationship with legendary teammate Manu Ginobili is a constant reminder of that.
"I can probably sit here all day and talk about the basketball stuff and how he's been able to influence me," Mills told Basketball Forever ahead of a surprise Under Armour camp in Sydney.
"But all the stories I'd like to tell come off the court. Just him being that teammate, and more importantly, that friendship that's grown every season.
"Whether it's been at lunches or dinners, on planes sitting next to each other or on the bus…
"He's just a real genuine friend who cares about not only me but all of his teammates…It's that stuff behind the scenes that people don't see that makes him even more special."
Good friends are important at the best of times, but they're all the more critical when you're living 13,000 kilometres from home.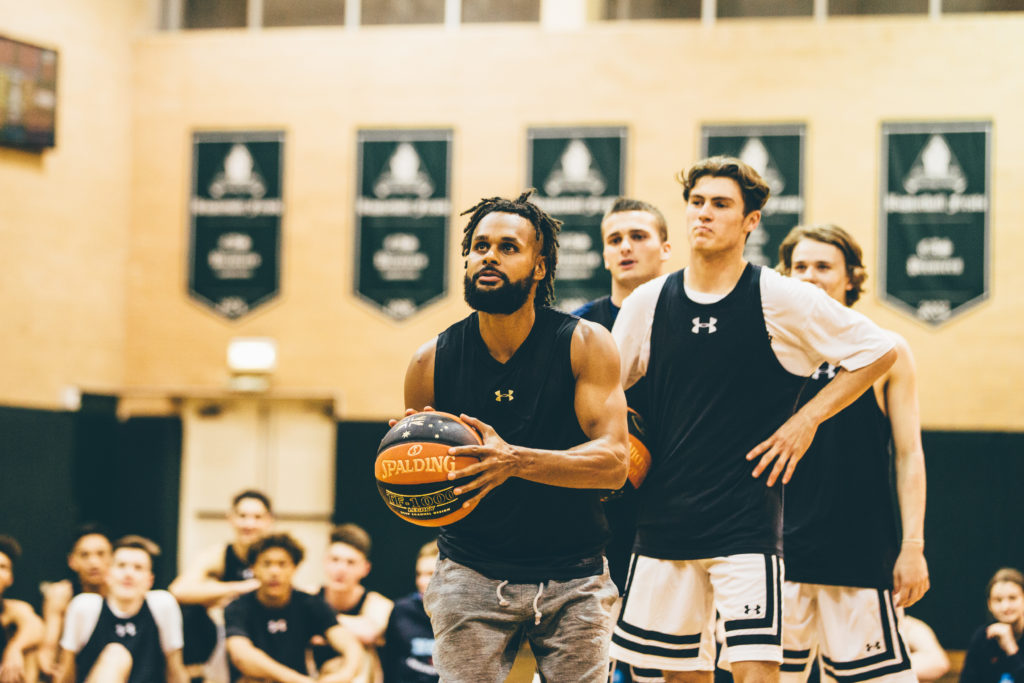 Living so far away isn't easy for a man who values family and culture above all else.
"You hear of Texas when you're growing up, you know, the cowboy hats and cowboy boots," Mills said.
"That whole lifestyle has always been an eye opener for me because it's a reality pinch that I'm far from what I know and what I'm used to."
It's a feeling which illustrates exactly why Gregg Popovich telling the entire Spurs team about the significance of Eddie Mabo and Mabo Day was so special for Mills back in 2014.
It made him realise that not only was he not alone in San Antonio, he was surrounded by people who respected him, people who'd made a conscious effort to understand his culture.
And it moved him to tears.
He didn't have his family with him, but the Spurs had become the next best thing.
And when you consider the business-first mentality and ruthless turnover associated with most NBA teams, that's really quite remarkable.
"For him (Popovich), it was probably just another thing for him to be able to give to our team," Mills said.
"But the feedback from the Indigenous Australian community and a broader Australian community… the impact that it had, he probably didn't realise."
Fast forward to the current day and Mills is back home, a rare treat he gets to experience just once a year.
And as much as he's enjoyed spending time with family, watching Origin and surprising young players at Under Armour camps, he knows that soon enough, it'll all be over for another year.
But leaving his family stings a lot less knowing he has another one waiting for him in San Antonio.
For more Basketball Forever content, follow @bballforeverfb and @nickjungfer.