Dwight Howard has responded to the recent sexual assault allegations made against him and subsequent media storm.
Howard's personal life was made very public after the details of a civil lawsuit alleging sexual assault, battery and false imprisonment were circulated online.
On Thursday, Howard took to Instagram live to address the situation, and frankly told people to mind their own business.
"Y'all can stop with the nonsense worrying about all of this bullcrap, mind your business," The former Lakers champion said.  "… Why the hell do you or anybody care who I spend my time with? That's the problem with you all people. You are all worried about who people spend their time with. Whatever I'm doing in my bedroom is my damn business.
"… The people who know what's going on in my bed. They know what the hell is going on with my bed and what the hell I do in it. That isn't for everybody on the internet, that isn't for no blog, that ain't for no websites. I don't have to tell anybody where I put my wood since you all want to get to it. That ain't nobody's business…,"
He also trolled people on TikTok in two videos.
In one of them he is pretending to be on the phone and typing crazily on the keyboard.
"How they want me to respond to the haters online," Howard wrote with a crying-laughing emoji on the video.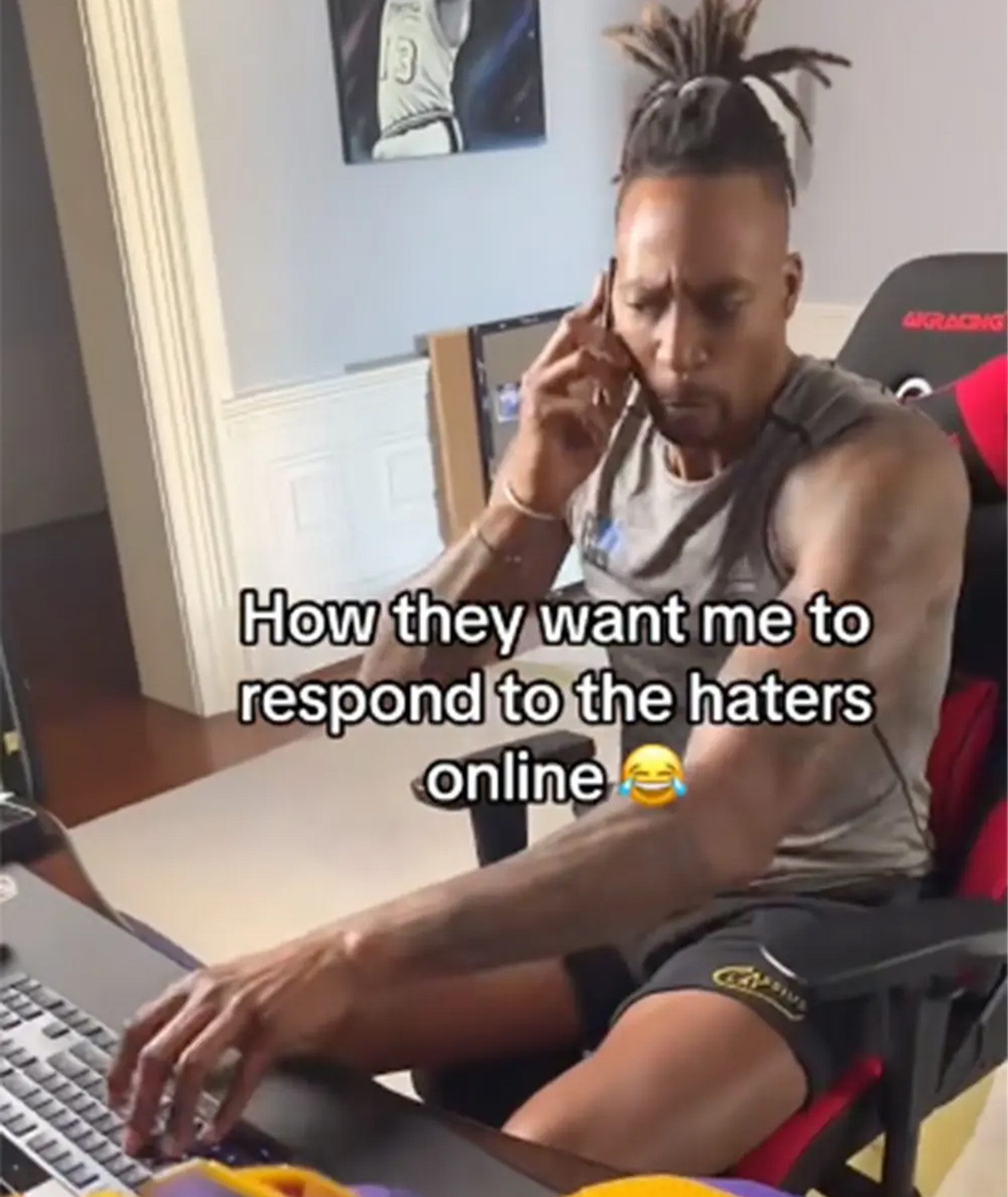 The second video shows Howard standing behind a lion, seemingly in reference to one of the men in the suit called "Kitty".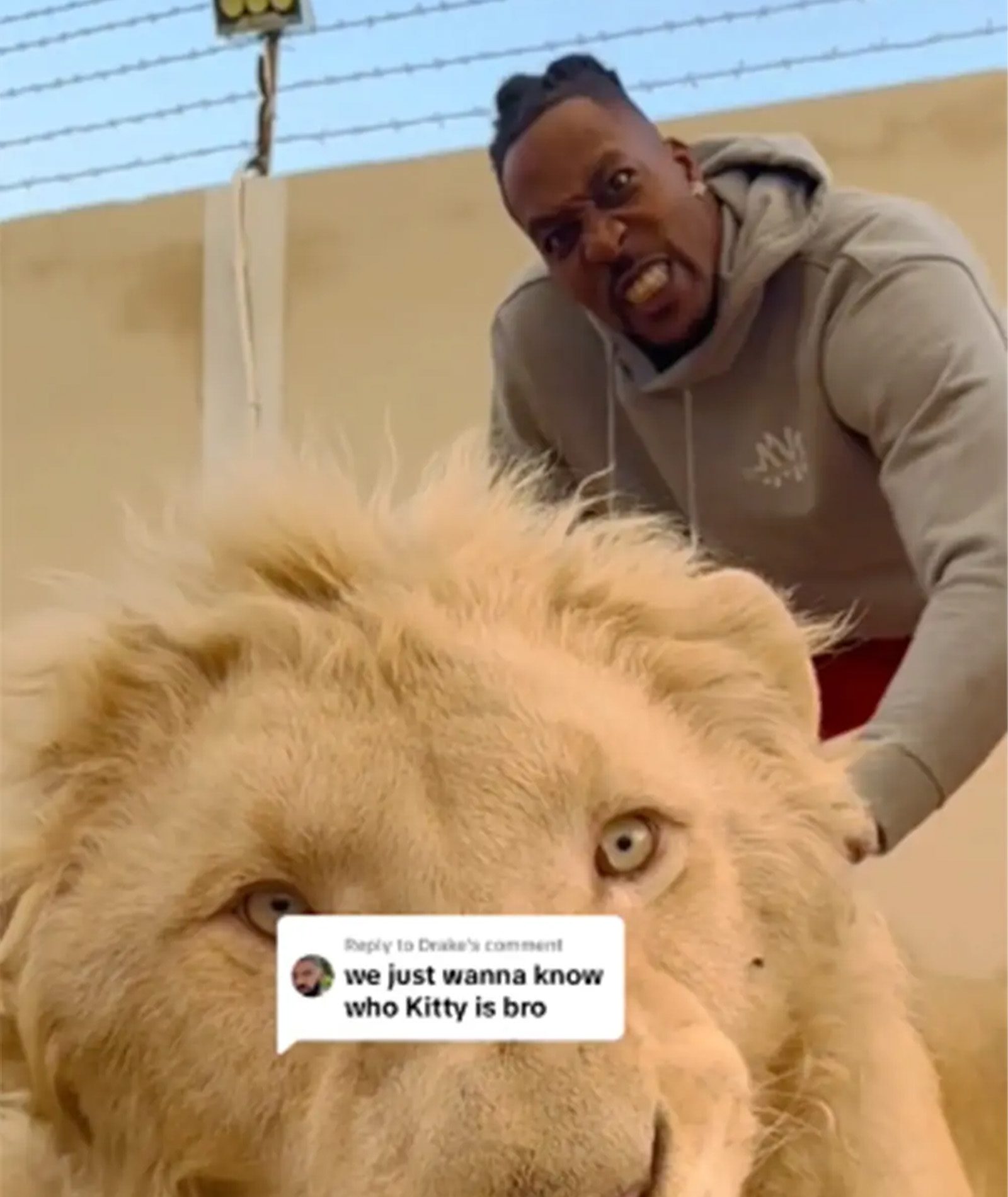 According to court documents, Howard met a man named Stephen Harper via Instagram in May of 2021 before they started texting each other "sexually explicit content".
The pair met up in July of 2021 when Harper went to Dwight's home.
In the lawsuit first reported by RadarOnline, Harper claimed Howard surprised him by bringing out another man dressed as a woman, who referred to himself as "Kitty".
Harper also alleged that Howard assaulted him.
"Defendant stood up (towering over Mr. Harper), grabbed Mr. Harper by the thighs, forcibly removed Mr. Harper's underwear, held Mr. Harper down, and performed nonconsensual oral sex on Mr. Harper," the suit read. "Mr. Harper was in fear of imminent bodily harm when he was pinned down and forced to remain in place while Defendant continued to sexually assault him."
READ MORE: Everything You Need to Know About Dwight Howard's Sexual Assault Allegations
Howard has been unable to secure an NBA contract since the 2021-22 season, so has been playing for the Taoyuan Leopards in Taiwanese pro basketball league.
ESPN's Stephen A. Smith believes NBA teams knew about the charges and its why they didn't sign him.
"Let me tell you what came to my mind when I thought about this: That's why teams didn't want him," Smith said Wednesday on The Stephen A. Smith Show.
"Now, whether they're going to admit it or not and I'm not going to mention teams, because I don't want to incriminate anybody or accuse anybody of something I simply don't know, I'm guessing. What I'm saying is that's the first thought that came to my mind, that's why they don't want him.
"Because what do I constantly try to educate y'all about as somebody that's been a reporter for 30 years – we always know more than we reveal."