Ja Morant has defended his dad, Tee Morant, over claims that he's a 'major driving force' in the Grizzlies stars' troubling behavior over the last 18 months.
Someone from inside the Memphis organization has blamed some of Morant's downfall on his dad, in a lengthy article featured on ESPN. 
"Tee has been a major driving force in all of this," one Grizzlies source told the outlet. "He never made the NBA, but this was his chance to live like he's an NBA superstar. That's been a problem from the beginning."
24-year-old Morant seemingly responded to the claims on social media.
"Keep LIVIN the dream OG," Morant captioned a photo of himself and his father on his Instagram story. "This hoopin shii started with you, i just continued it."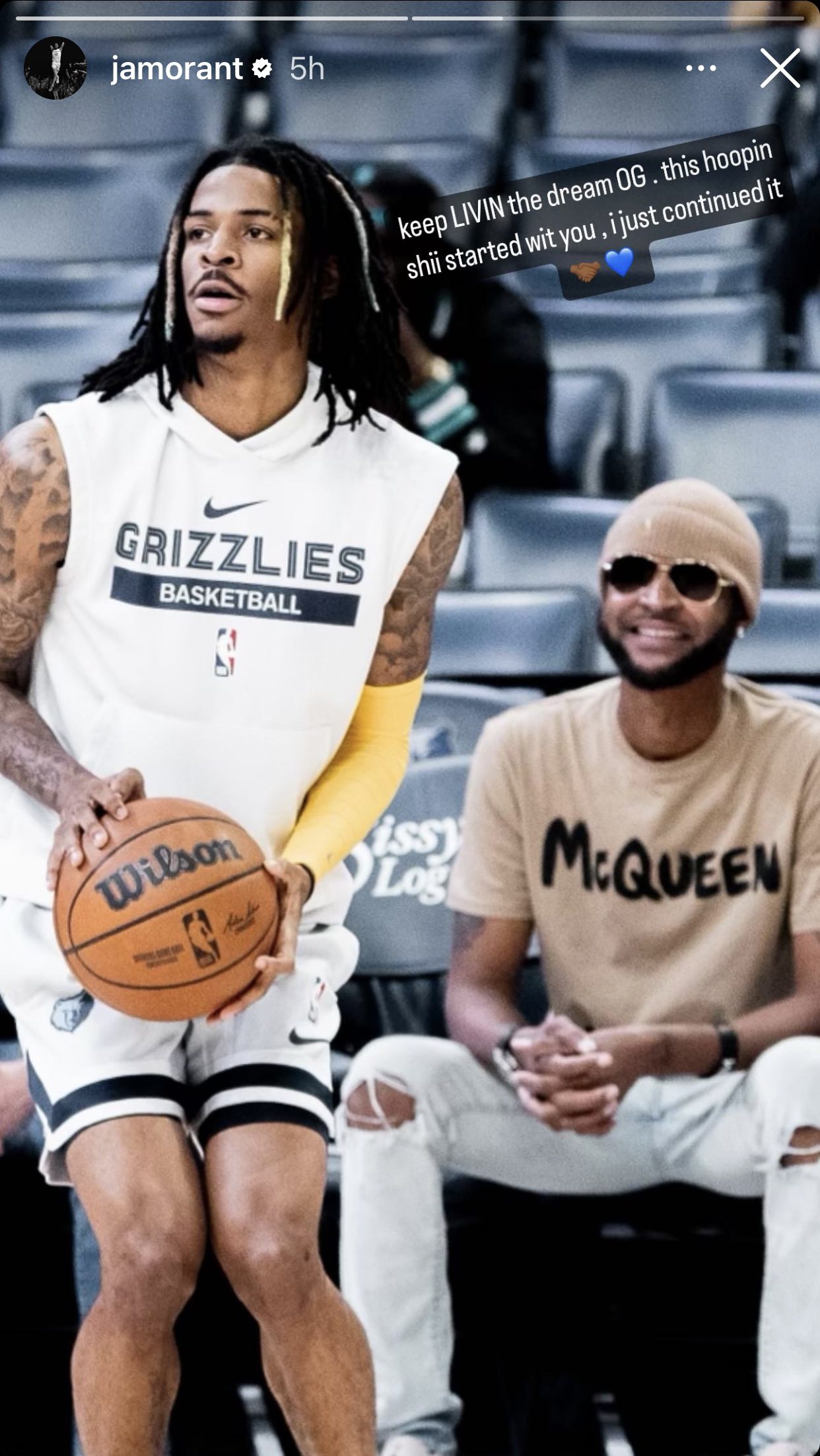 He also took to X to write a different response, "storm dont phase us. too much umbrellas TM x MBNO x [Grizzly bear emoji],"
storm dont phase us . too much umbrellas ☔️
TM x MBNO x 🐻

— Ja Morant (@JaMorant) October 18, 2023
TM is the initial's of his father's name and MBNO means "My Brothers No Others," which is the name Morant has for his inner circle and friend Davonte Pack's clothing brand.
The ESPN story went into detail about how Tee has enjoyed being kind of famous since Ja was drafted as the second overall pick in 2019.
He loves hosting VIP parties at nightclubs and getting on camera at NBA games.
And doesn't mind causing a scene, like he did when he got into it with TV host Shannon Sharpe at a Lakers game, and a seperate argument at a Pacers game.
Morant will start the season with a 25-game suspension due to his gun wielding on two seperate occasions.