Christian Wood's baby mama, Yasmine Lopez, has allegedly bitten another woman who she believed Wood was sleeping with.
Lopez gave birth to a son with new Lakers recruit Wood last month.
The Instagram officialwagsunfiltered has posted a video with the incident involving Lopez and the other woman, who they refer to as Plastics Instagram model Mariah.
See screenshots below: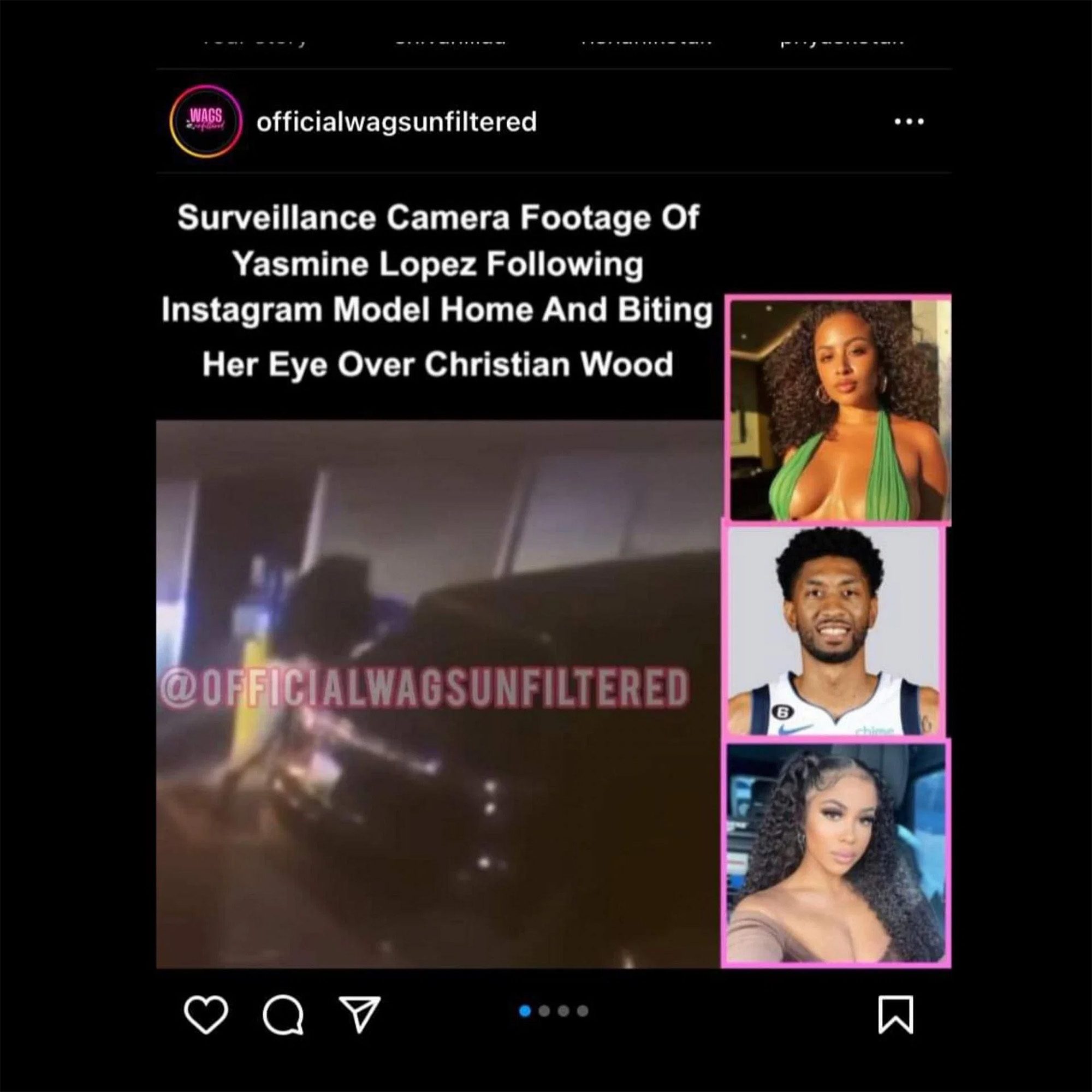 In further proof that Lopez lashed out, Mariah said, "On top of that after the bitting (sic) incident took place I seen Yasmine at the bowling alley and she did not have the same energy and tried to have some dudes fight us and ran away immediately when she saw us."
And posted a photo of her injured finger.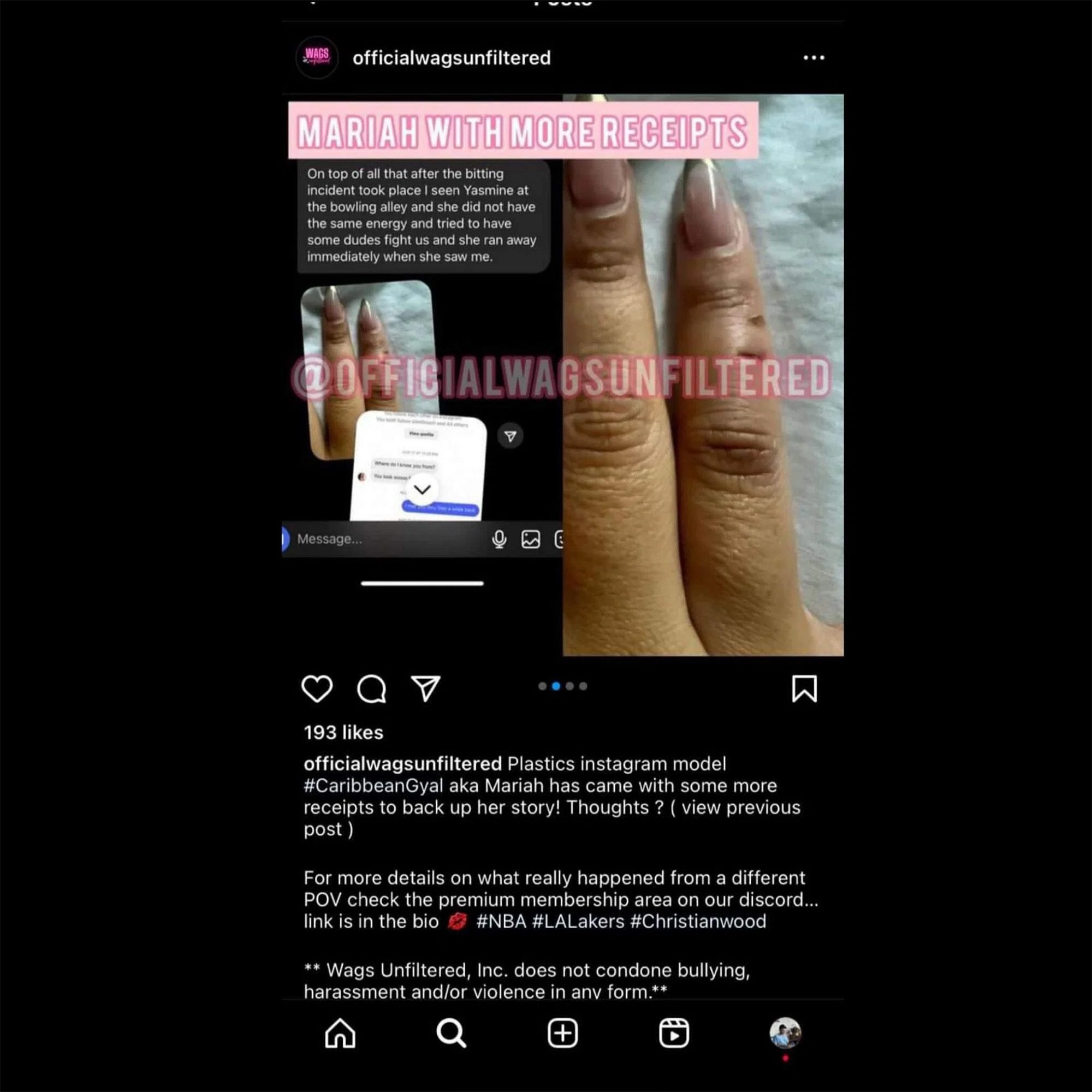 Mariah wasn't done though, and went on to call Lopez out by saying, "Yo bitter ass just mad don't nun of yo baby daddies want you and ion blame them."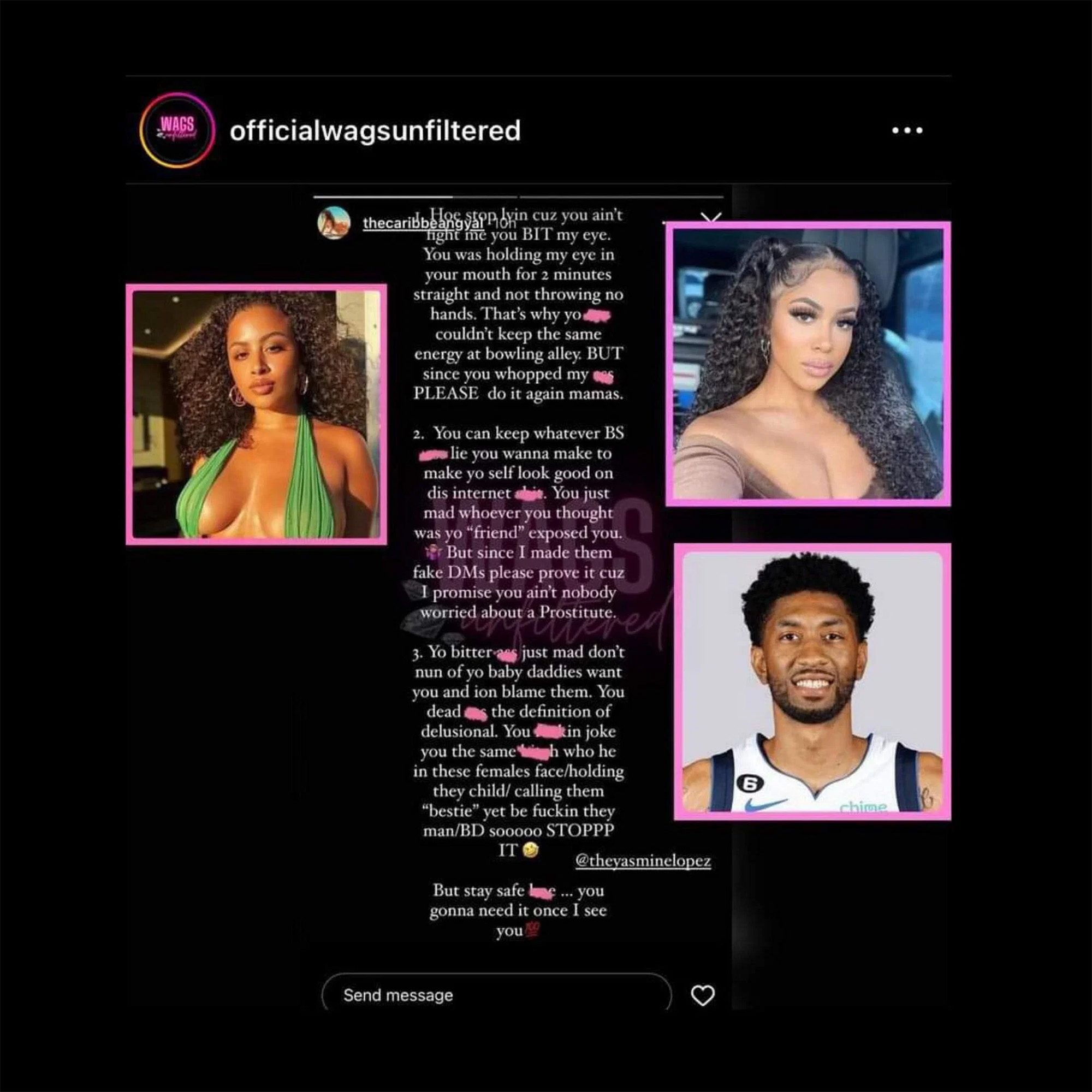 Lopez reportedly has a history of trying to trap athletes into relationships by claiming to be pregnant with their baby.
Messages from a DM conversation between what is reported to be Lopez and someone else have also been leaked this week.
Lopez (or whoever wrote the DM) says they have been "messing with" Bears wide receiver DeSean Jackson and even said that Grizzlies star Ja Morant is her next target.
"I'm messing with DeSean Jackson right now… trying to get him to trick on me," the DM said. "Imma get Ja Morant next."
The person responded, "Sis ain't his dick hella small?"
"WHEWWW it's non-existent. I can't even feel it. I fake it," she replied.
Lopez is claiming that the text messages are fake and saying that Mariah created them, since in the screenshots from officialwagsunfiltered Mariah says, "But since I made them fake DMS please prove it cause I promise you ain't nobody worried about a Prostitute".
Lopez is adamant that the DMs didn't come from her.
"That was not me! If I was bold enough to type this, I would be bold enough to admit that I said it," Lopez wrote. "This is a different type of sickness and then to bring my innocent newborn son into it is even more disgusting! Whoever did this going to hell.
"My lawyers will be involved. People are seriously sick in the head creating FAKE dms pretending to be me. I don't even speak like that. Y'all weird and super bitter to go this far."
Lopez also has a child with Cowboys star Trevon Diggs.
READ MORE: LeBron Addresses Bronny's Biggest Weakness