Instead of cutting ties like they did with Kyrie Irving, Nike have doubled down on their investment with Ja Morant and are showcasing it with a bold line of sneakers.
Obviously, Morant had a 2022-23 season to forget with multiple gun wielding incidents that saw him suspended from the league.
This week, Nike dropped the 'We Ain't Ducking No Smoke' version of his shoes.
It is in reference to when Ja said, "We climb up the chimney. We ain't ducking no smoke" after defeating the Knicks at MSG in February.
He said it again a couple of months later in response to Pat Bev's smack talk.
"Ain't ducking no smoke," Ja said. "We run up the chimney, simple as that. Ain't no conversations about not letting nobody get under your skin. If somebody comes towards you, can't back down. We don't got no soft guys over here."
NBA fans certainly haven't forgotten about Ja's antics and have reacted to the shoe release in the most hilarious way.
The new robbery shoes pic.twitter.com/qQDzwr53Zn

— Nate The Great (@NateTheGreat231) September 25, 2023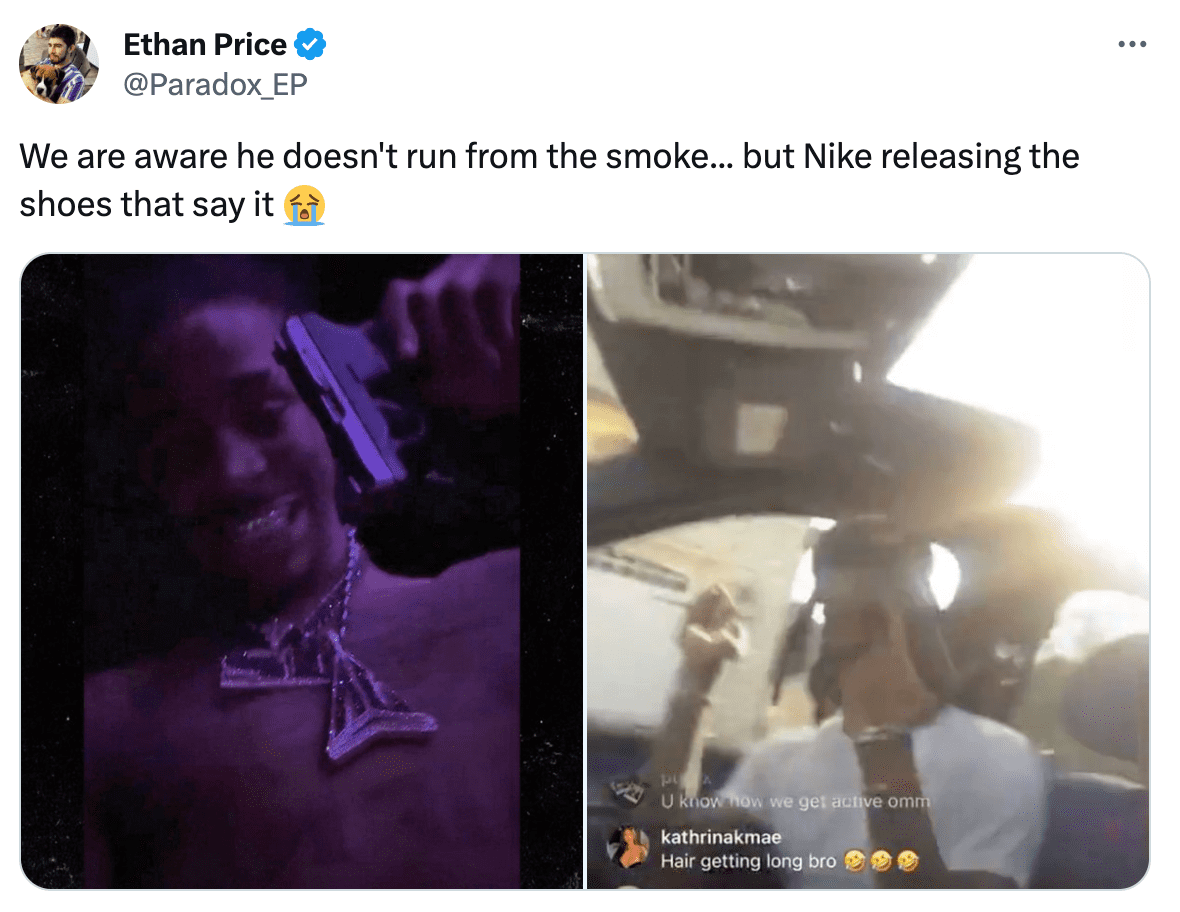 Despite all the jokes, a revenge season could very well be incoming for Ja.
He made a recent appearance at a youth basketball camp and shared a message to the kids there.
The Grizzlies star told the kids, "Believe in yourself. Have confidence in yourself. There's going to be a lot of outside stuff that can distract you from your ultimate goal. Just stay locked in, tune it out, and stay true to yourself."
Hopefully Morant will be able to heed his own advice during the upcoming 2023-24 season for Memphis.
Morant also gave free shoes to all the kids that attended the camp, which they seemed stoked about.
It will be interesting to see what level his game goes to on the court this season and if he can stay out of trouble off the court.