Lakers guard Austin Reaves and Rigorer are set to release a very special second edition colorway of the AR1 shoe.
This version of the shoe will be called the 'Stars & Stripes' colorway, as a tribute to Team USA's legacy.
The 25-year-old has been wearing the new colorway on the court during Team USA's campaign at the FIBA Basketball World Cup.
The AR1 'Stars & Stripes' features a colorway that symbolises the American flag, and combines that iconic white, red, and blue.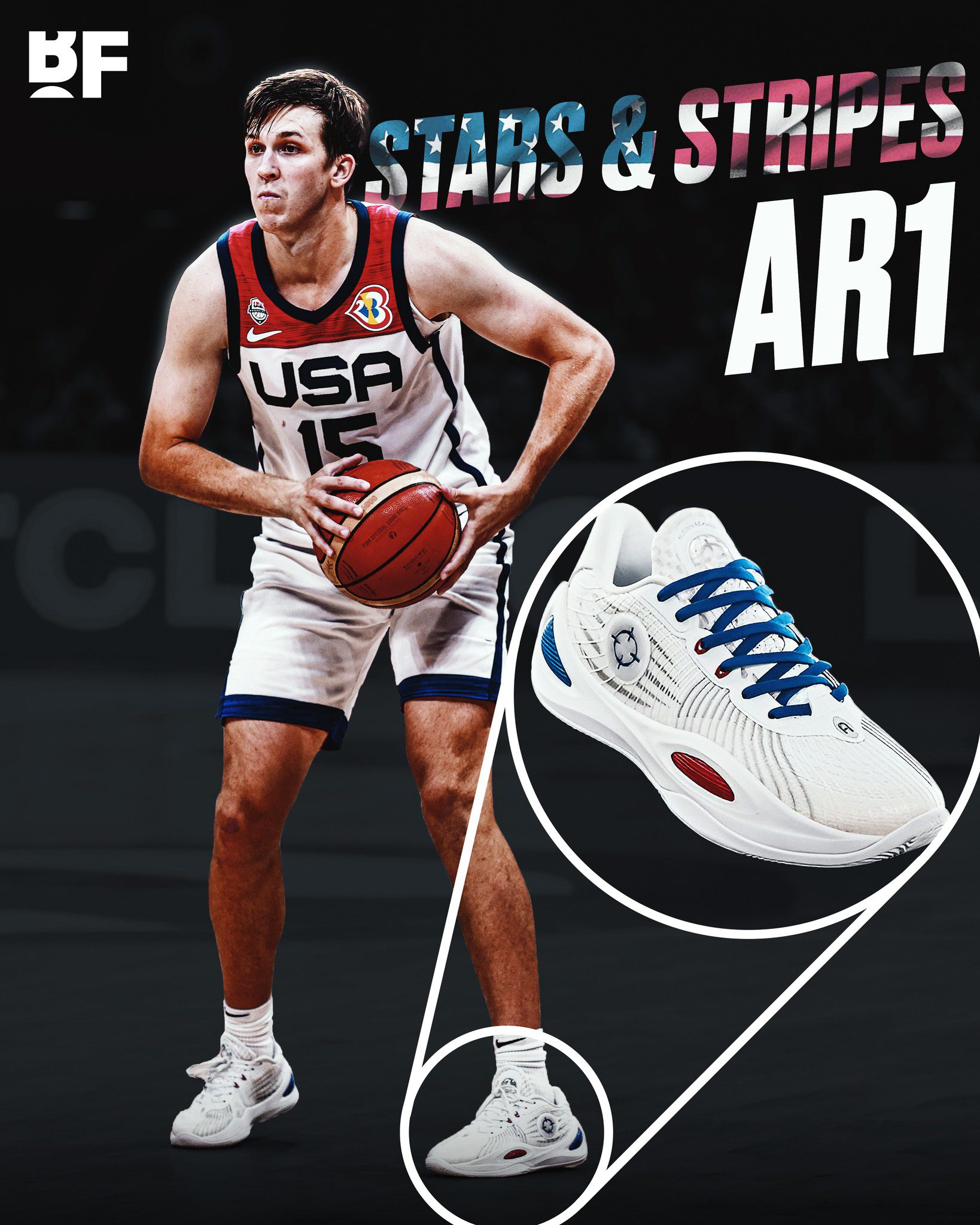 Hopefully, USA can reach the finals and get themselves a medal, which would make the shoes even more iconic.
The limited drop will be capped at 1,000 pairs globally and will only be available for purchase on KICKS CREW for $110 (USD) and comes in a specially designed box.
It's been a quick rise to stardom for Reaves as he has become one of the better known faces in Team USA, thanks to his breakout season with the Lakers.
"I feel like it's kind of well deserved," Reaves said recently during his time with Team USA, referring to his new deal with the Lakers and a signature shoe deal. "I feel like my whole life, I've worked for this. I've never taken shortcuts, it's always been the hard path."
In 2022-23 for the purple and gold, it was only Reaves' second year in the NBA after going undrafted and the Lakers taking a chance on him.
He started the year from the bench but proved he was so valuable that he was elevated to a starting position alongside LeBron and Anthony Davis.
During the regular season, he averaged 13.0 points, three rebounds and 3.4 assists per game, on 52.9 percent shooting from the field and 39.8 percent from beyond the arc.
READ MORE: NBA Insider Reveals Joel Embiid's Stance on Future With Sixers