Luka Doncic simply isn't in good enough shape, apparently.
According to The Athletic's Tim Cato, the Mavericks asked Doncic to "decrease his preferred playing weight this summer."

Doncic has been frequently criticised for coming into seasons out of shape.
His lack of fitness has been somewhat surprising considering he plays for the Slovenian national team most offseasons.
This suggests that a poor offseason diet might be the issue, as opposed to a lack of offseason exercise.
After playing at Tokyo Olympics in 2021, Doncic showed up to training camp weighing 260 pounds, which was reportedly 30 pounds more than what the Mavericks were comfortable with.
Doncic will once again play for Slovenia at the FIBA World Cup next month.
Austin Reaves Reveals What Russell Westbrook Was Like as a Teammate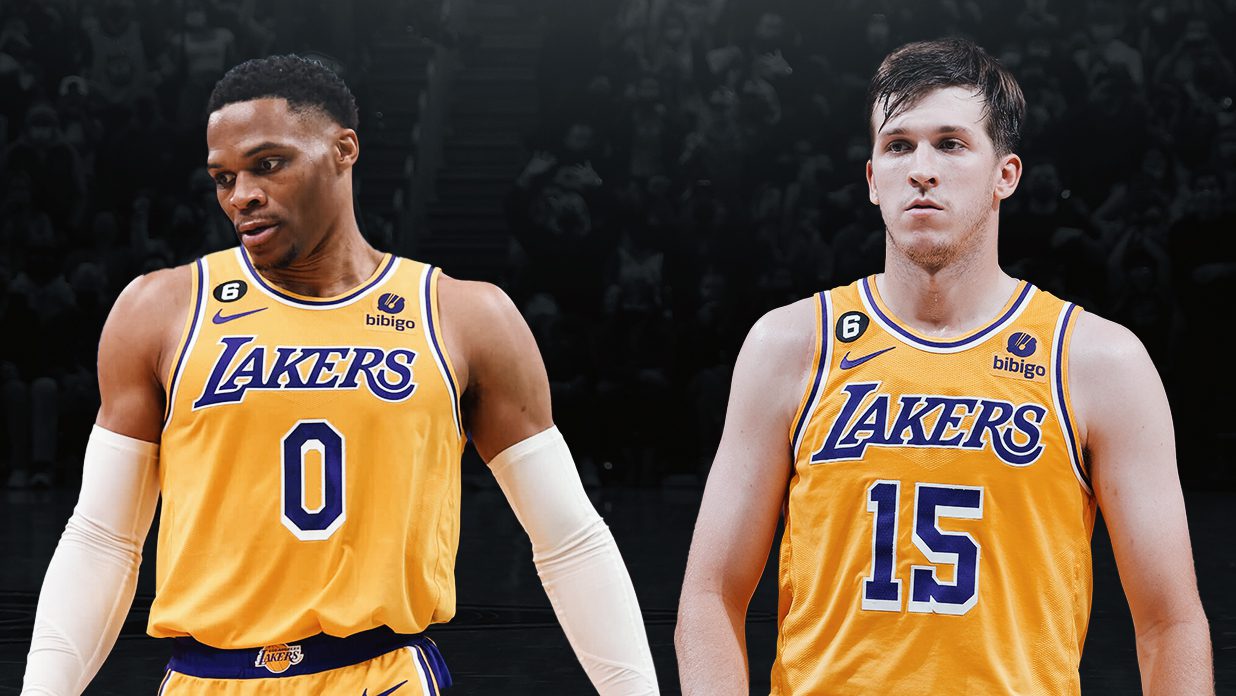 Russell Westbrook's time with the Lakers was far from a success, and in the end he was traded away.
But he still has at least one big fan at the Lakers, and his name is Austin Reaves.
Speaking on a recent episode of the All The Smoke podcast, Reaves raved about Westbrook as a person and teammate.
"He's one of the best teammates I've ever had," Reaves told co-hosts Matt Barnes and Stephen Jackson. "As a person, you can't get much better. I got Covid in December of my rookie year in Minnesota. I was stuck in Minnesota for seven days so it was rough. But he reached out three or four times, asked if I need anything, offered to send me stuff, whatever I needed."
Reaves didn't stop there either.
"As a teammate, he was always empowering everybody to really be better or do better," he added. "Like you said he gets a bad rep, and I don't really understand why."
Of course, Westbrook's bad publicity was more related to his on the court misdemeanours.
But listening to Reaves speak, it sounds like Westbrook is much harder to fault off the court.
READ MORE: How James Harden Might've Cost Himself $100 Million