Controversial YouTuber JiDion has faced serious consequences for his latest high-profile prank.
Known for his outrageous pranks, often staged at major sporting events, JiDion had previously been removed from athletic competitions such as the US Open for antics like getting a haircut courtside.
But this time, his prank went a step further, leading to a ban from all NBA-related events. In his most recent stunt, JiDion attended a WNBA game between the Minnesota Lynx and the Dallas Wings. During the match, he seized an opportunity when the ball flew into the crowd near his seat.
Instead of returning it to the referee, he attempted a jump shot, resulting in his expulsion from the game. The arena staff member reminded him that shooting during the game was not allowed and warned of possible trespassing consequences.
Undeterred, JiDion attended another WNBA game in Los Angeles, where he took things to another level. He made himself comfortable on courtside seats, complete with a blanket and pillow, taking a nap during the game.
This prank, however, didn't end well either, as he was once again ejected from the arena and handed a ban from all NBA-related events.
His fanbase flooded the WNBA's official Instagram account with sleeping emojis, reacting to JiDion's video titled "Don't Sleep on the WNBA!"
But this wasn't the first time his antics had resulted in such trouble. Previously, he faced criminal trespassing charges after a prank at a Texas University.
JiDion's inclination for attention-grabbing pranks has consistently pushed the boundaries, often leading to dramatic consequences and negative attention.
Lakers Insider Reveals Where Team Stands on Anthony Davis Contract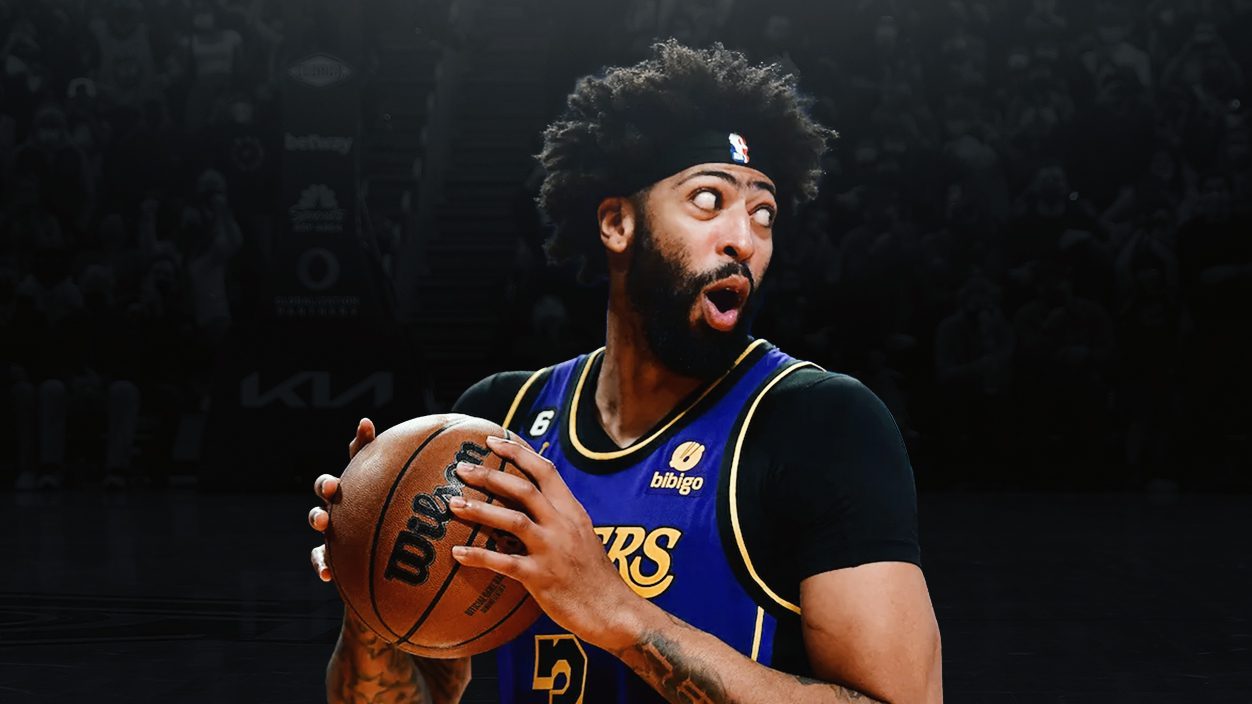 Recent reports have surfaced claiming the Lakers are in no rush to offer Anthony Davis a max contract extension.
This has sparked speculation over the team's true feelings towards the supremely talented but often injured All-Star.
Nevertheless, according to ESPN's Dave McMenamin, he anticipates that both parties will eventually reach an agreement before training camp begins.
Here's what he had to say on a recent episode of The Lowe Post:
"Anthony Davis in Rob [Pelinka's] estimation is someone that has represented the Lakers really well, citing how he played through his foot injury last year as a major reason why they won a championship in 2020 and he wants to continue to have Anthony Davis as a Laker. I am not too concerned about how this thing plays out, whether it's the max amount of years or max amount of dollars are reached, that remains to be seen and that will be figured out between Rich Paul and Rob Pelinka and Jeanie Buss.
"But where things stand right now, I expect some sort of an agreement to be reached. A lot of it is one, recognizing that Anthony Davis as a trade chip, there's no way to replicate the value of what he brings to the court combined with LeBron James when he's healthy, you just won't. It's absolutely impossible.
"You also recognize that LeBron turning 39 years old and entering Year 21 has a limited window, so then to try to coalesce with a new group if you were to find this beautiful trade for Anthony Davis, that's follied, you could be wasting what's left of LeBron and then beyond that, listen, we know the business of this league. If there's no extension offered, what do you do? You apply pressure the other way and say I want out. So I'm fairly confident that Anthony Davis will come into training camp with an extended deal."
Anthony Davis signed a five-year, $190 million extension in December 2020.
While Davis is under contract for next season, his contract includes an early termination option for 2024-25.