Jaylen Brown potentially earning an NBA record $300 million would be mind-blowing at any point in his career.
But of course, it's made even crazier by the fact he's coming fresh off a complete and utter implosion in the playoffs, which was headlined by his infamous eight turnover night in Game 7 of the Eastern Conference finals against Miami.
Naturally, NBA Twitter has some thoughts:
Jaylen Brown when he signs his NBA record $304,000,000 contract pic.twitter.com/QWsKsfGOOX

— vertifull (@vertifull) July 16, 2023
in honor of jaylen brown about to sign a 300M contract pic.twitter.com/LsBwzfnuGE

— troy (@nolimitcyber) July 10, 2023
Coming back to Twitter two hours after being tagged in a debate about Jaylen Brown's contract negotiations. pic.twitter.com/V3MLfMUuDi

— Mike Dynon ☘️🏀 (@MikeDynon) July 14, 2023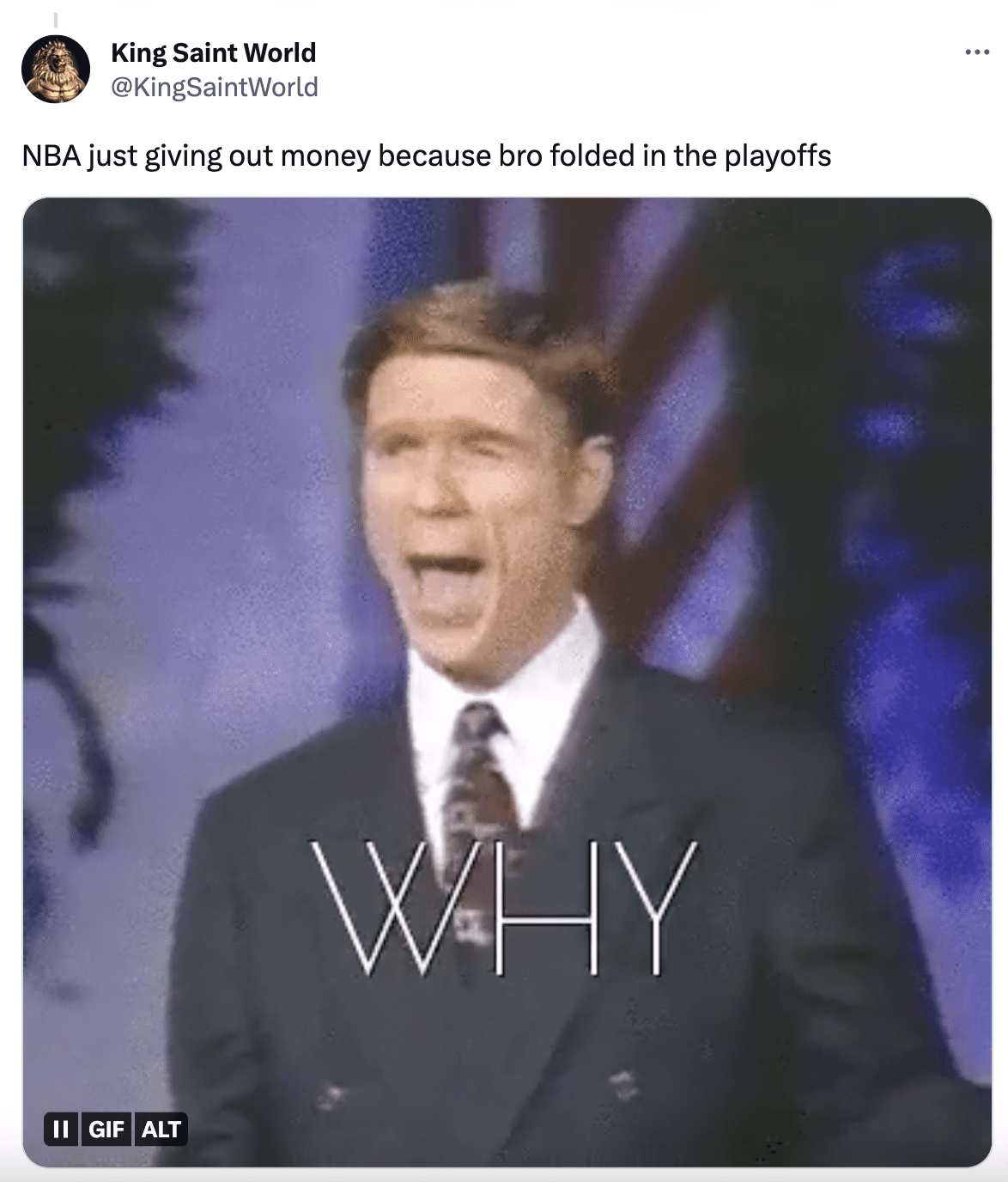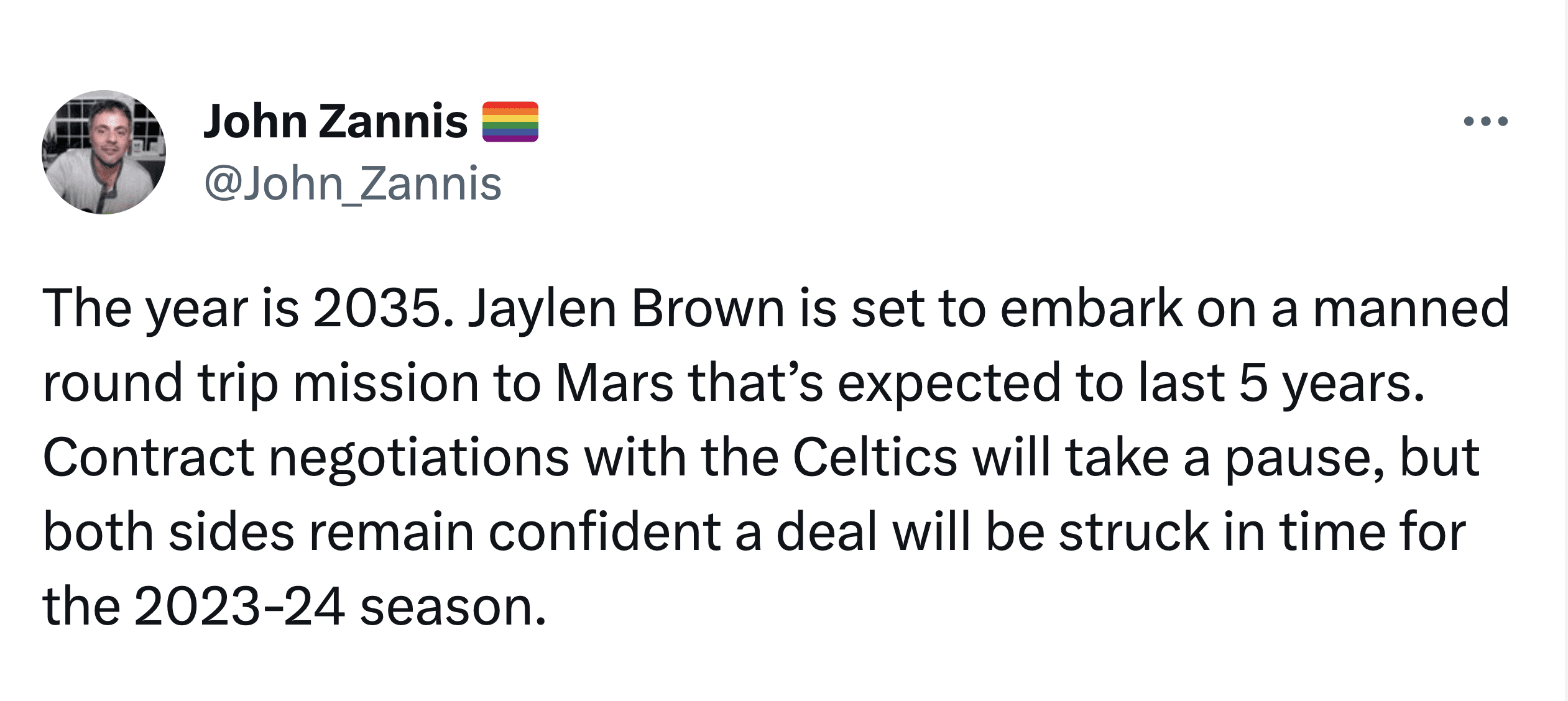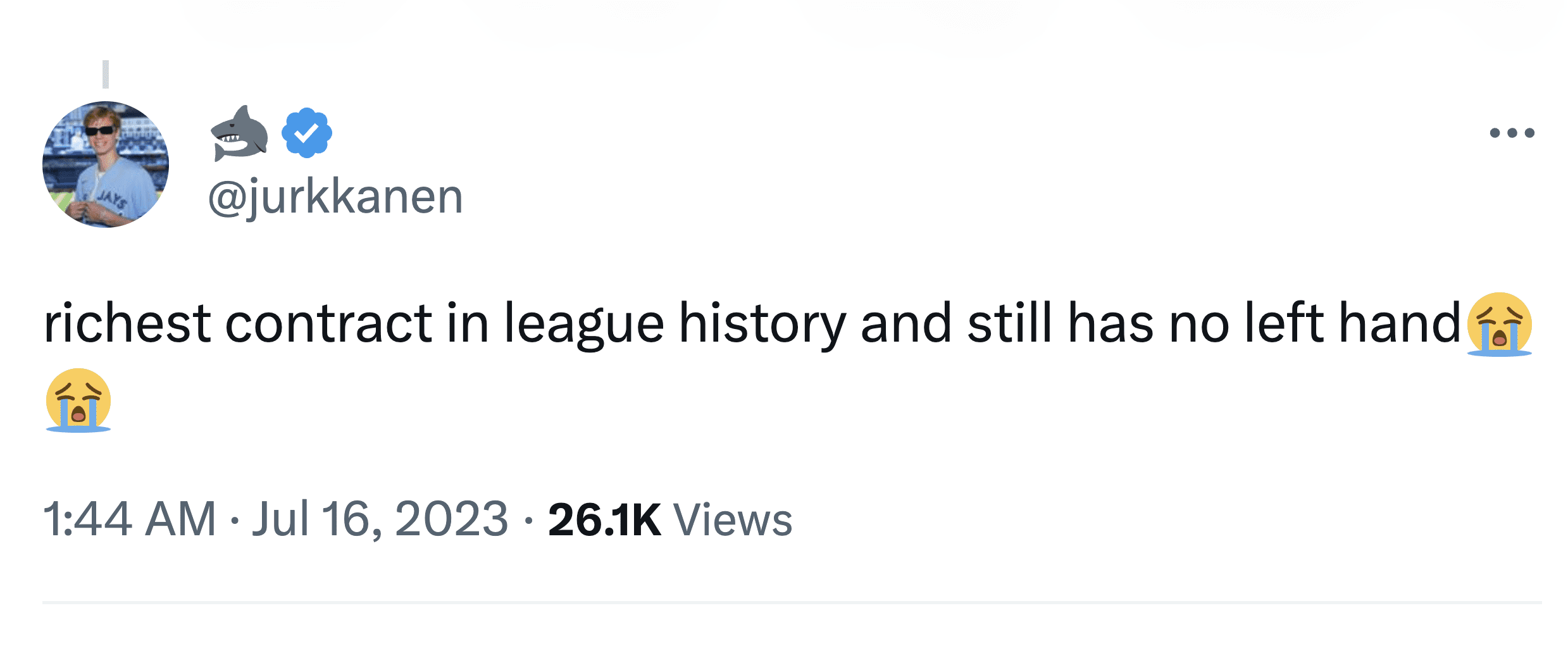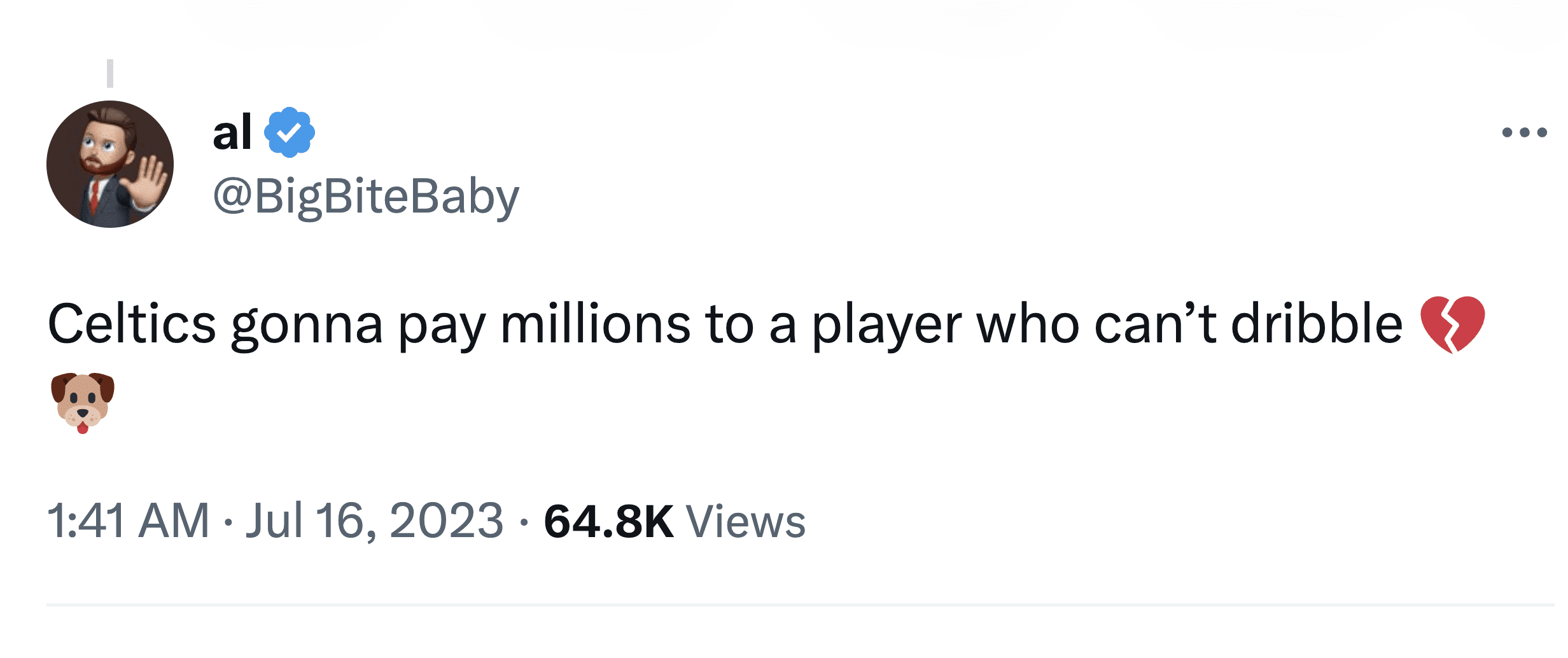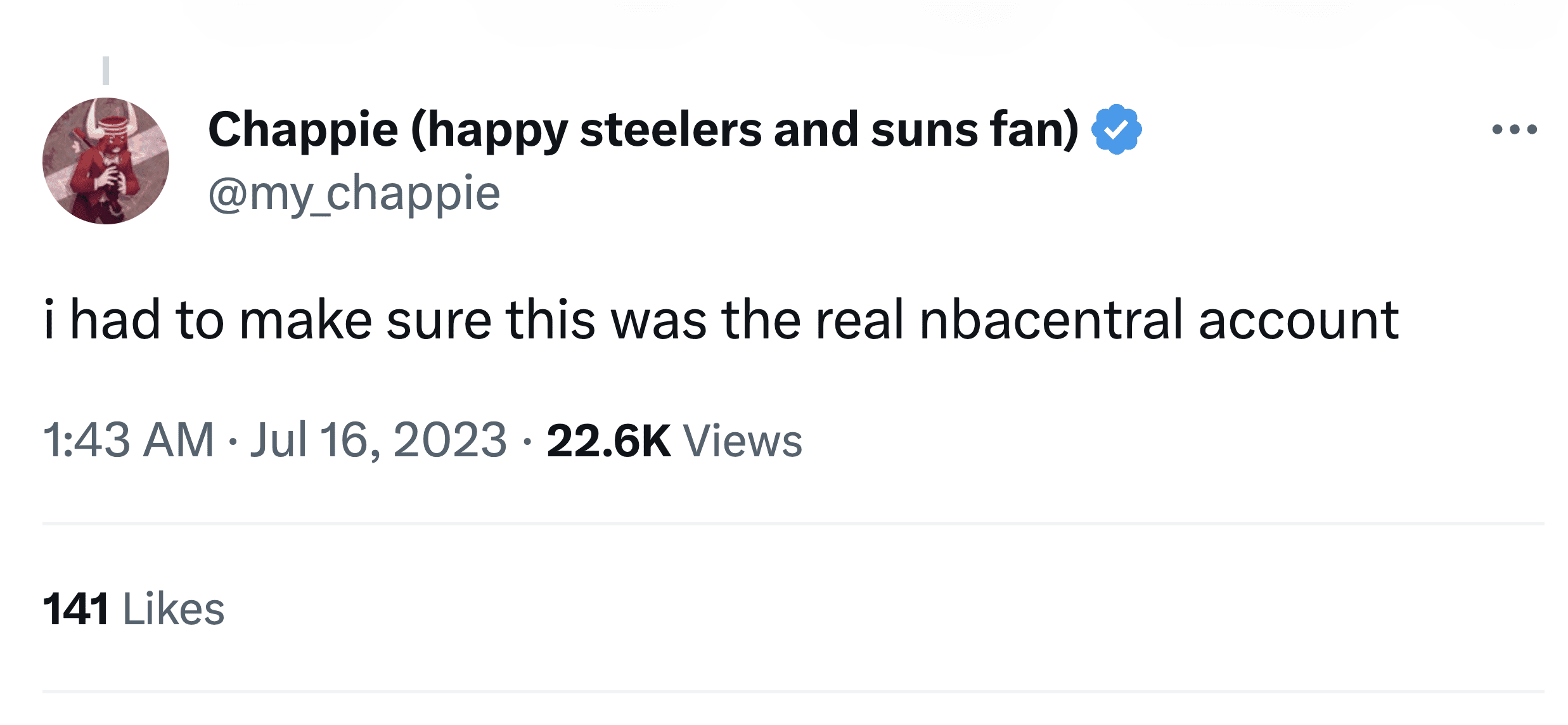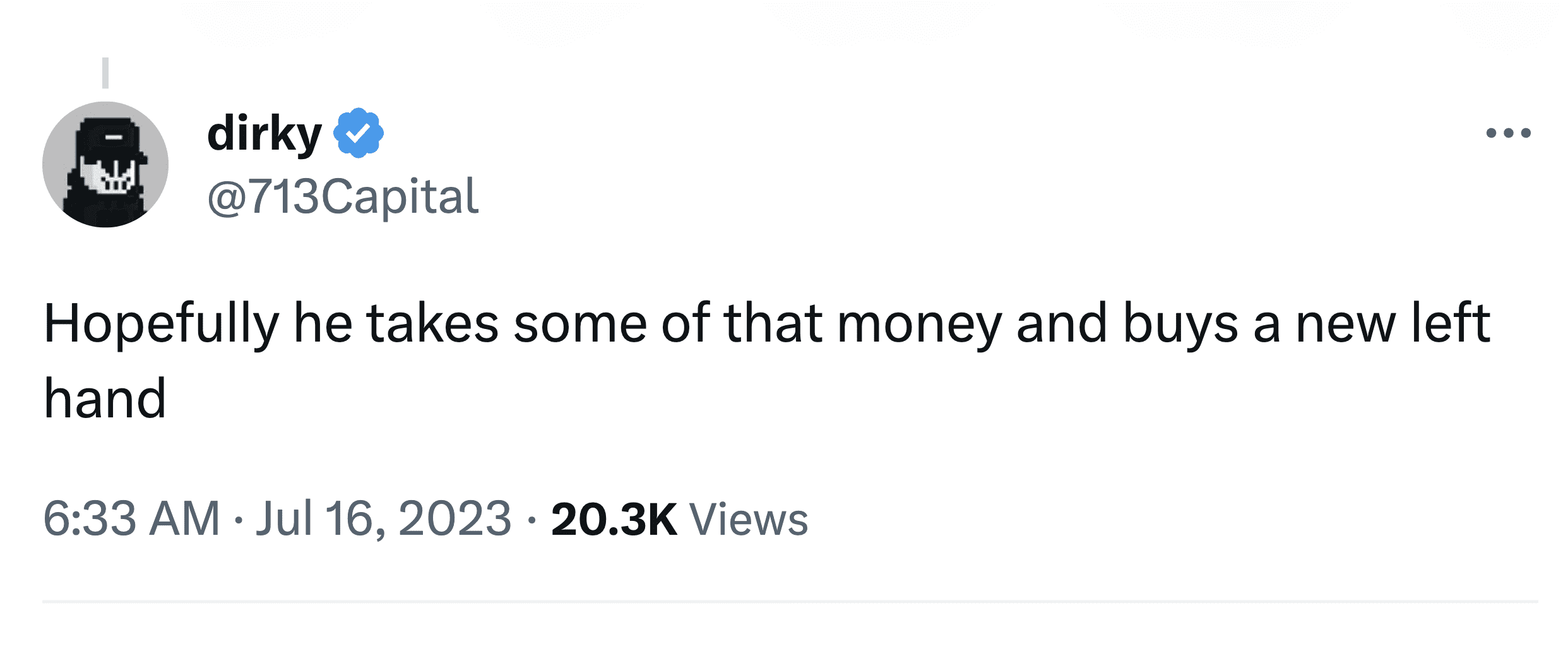 Trae Young Reveals What His Relationship With Luka Doncic Is Really Like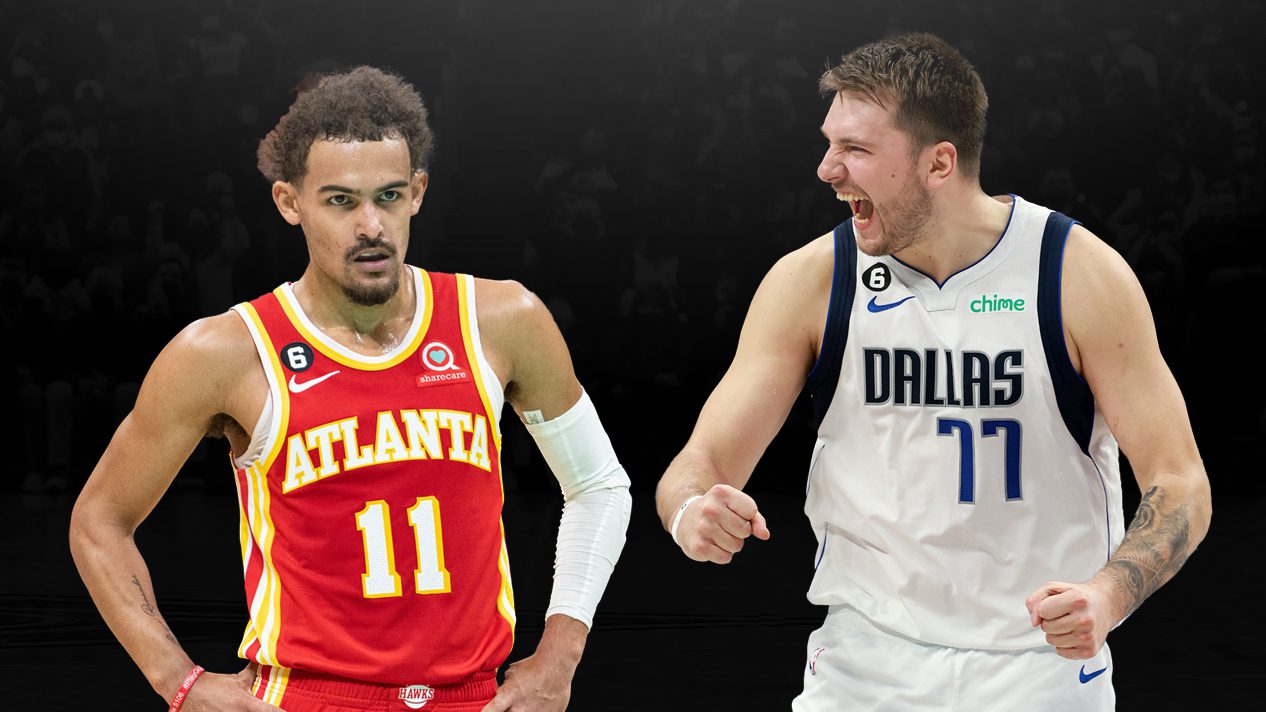 Trae Young and Luka Doncic have faced endless comparisons after being traded for each other on draft night.
But despite everyone always comparing their games, the two have grown close, according to Young.
"I don't even stress over it no more," Young said on The Draymond Green Show. "Like, I just … I know the real ones get it. I feel like for me, once I win a championship it'll even open up more eyes to what I've really done. Especially to some of my peers that I'm compared with.
"To be honest with you, I have no hate towards nobody, especially Luka. We talk all the time. We got a lot of love for each other, a lot of respect for each other. There's different agendas and different … the way people look at certain people is different.
"To be honest, I don't get caught up into it. I feel like eventually people are going to understand what it is and realize that it's not that far off. We kind of do the same things. We're different in size but I mean, he can play. Like I can play, you know what I'm saying? We can both hoop, so at the same time that's just what it is."
While Doncic is considered by most to be the better player, they are relatively close to each other on paper.
Both players have made one conference finals and their career scoring averages are within two points per game of each other.
Of course, both are only just getting started.