One of the biggest storylines last season was the epic duel for MVP between Nikola Jokic and Joel Embiid.
Now, another prominent NBA big man has spoken on the growing rivalry between the two.
Speaking on a recent episode of the Gil's Arena Show, Indiana Pacers big man Myles Turner discussed the difference between trying to guard Jokic and Embiid.
"When Jokic goes out there, he's like literally painting himself on that canvas," Turner said. "He's doing everything, he's getting people involved, he does not have to score to actually have an emphasis on that game…
"If a guy is coming at you and just dominating, like a Shaq type of presence, a Joel Embiid type of presence, just dunking, that might do a little something to your mentality, but you also know the team has your back," Turner said. "If [Shaq or Embiid] is in the post, it's like, 'Okay, we can just double him real quick.' You can't double Jokic."
Turner added that guarding Jokic "would piss (him) off a little bit more," while he believes that he can handle Embiid one-on-one.
'I Troll The Media For Fun': Brandon Miller Explains Not Knowing Who NBA Champ Was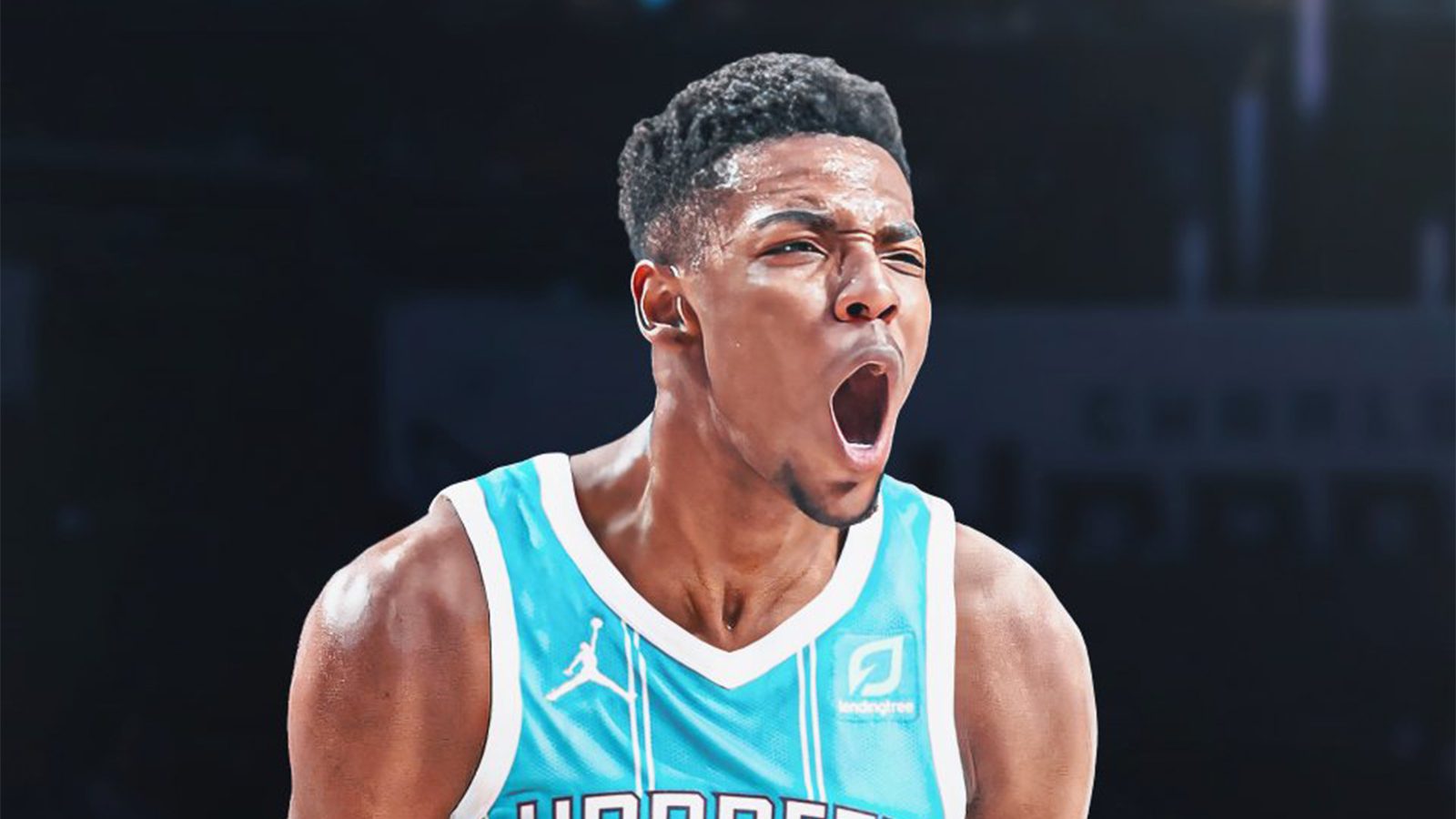 Brandon Miller's NBA career hasn't even begun yet and already he's raised a lot of eyebrows.
That might be putting it lightly, considering in college police claimed he handed a teammate the gun that was used to kill someone. He then proceeded to do his "pat down" introduction even after the murder.
In a much less harmful moment, Miller claimed that Paul George is the GOAT during his draft interviews.
READ MORE: Kyrie Irving's New Contract Has Trade Twist in Fine Print
Brandon Miller doesn't think LeBron or MJ is the GOAT.

"My GOAT is Paul George" pic.twitter.com/28LcNhZAhx

— Barstool Sports (@barstoolsports) June 21, 2023
And in the last few days, he's been back in the headlines over a viral video in which he claimed not to know who Khris Middleton or Jonas Valanciunas were.
Brandon Miller doesn't know who Khris Middleton or Jonas Valanciunas is.. 😳pic.twitter.com/i8eWEmROKp

— NBA Retweet (@RTNBA) July 14, 2023
The Hornets rookie has since responded to the video, claiming it was all one big troll.
"I know who Khris Middleton is," he said on NBA TV. "I think people should have more fun in the NBA instead of just always [being] serious. I think I can bring the fun back to the game. I troll the media for fun."
It's hard to be sure whether Miller should be believed, but either way, it seems unlikely that this will be the last strange thing we hear from him.