A blockbuster NBA trade went through on Wednesday and the NBA is reacting to the news.
-Boston Celtics receive: Kristaps Porzingis, 2 FRPs
-Washington Wizards receive: Tyus Jones, Danilo Gallinari, Mike Muscala, No. 35 overall pick
-Memphis Grizzlies receive: Marcus Smart
"The Grizzlies are sending 2023 and 2024 first-round picks to the Celtics, sources tell ESPN. Grizzlies are sending No. 25 on Thursday night and 2024 pick via Golden State for Smart," NBA Insider Adrian Wojnarowski tweeted.
"The Celtics are sending the 35th pick on Thursday to Wizards in the deal, sources tell ESPN.
"The Wizards are acquiring Danilo Gallinari and Mike Muscala in the deal too, sources said."
The best reactions are below: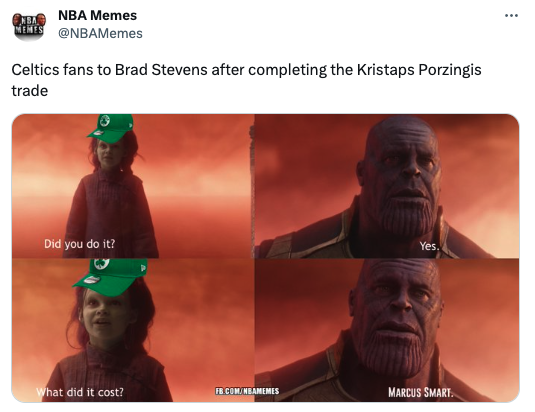 Celtics sending Marcus Smart to Memphis outta nowhere pic.twitter.com/YOJYMiOiqz

— NBA Memes (@NBAMemes) June 22, 2023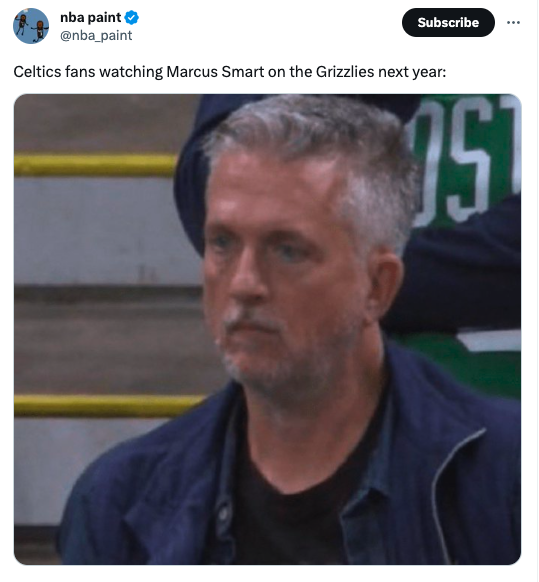 When Celtics fans getting Porzingis but realize Marcus Smart is gone pic.twitter.com/PGN0QoP34I

— Boston Diehards (@Boston_Diehards) June 22, 2023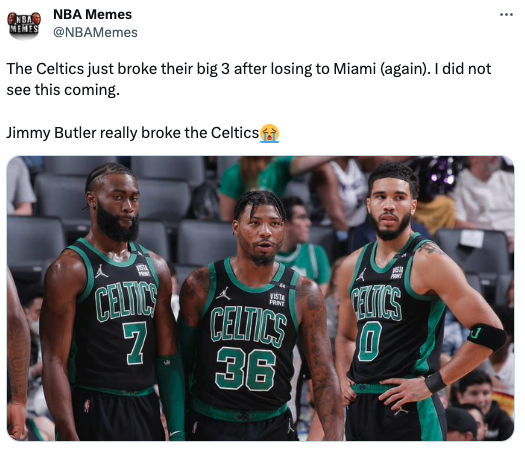 The Celtics traded Marcus Smart ☘️😔 pic.twitter.com/QbBohredcs

— 𝙍𝙞𝙡𝙚𝙮 ☘️ (@CelticsRiley) June 22, 2023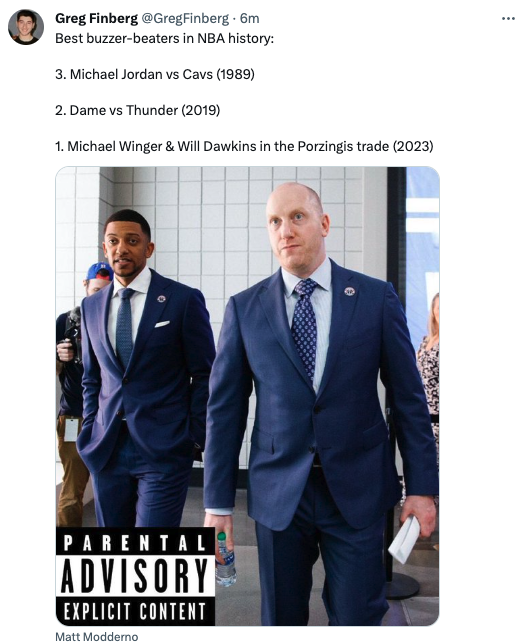 Brad Stevens with the Celtics roster the last 24 hours. pic.twitter.com/V0bCmelHFP

— Thomas Carrieri (@Thomas_Carrieri) June 22, 2023
wait so the wizards traded porzingis for TYUS JONES pic.twitter.com/xTggjW9c2m

— Nick (81 Days Until We Beat The Raiders) (@NickyBoy_17) June 22, 2023