It looks as though Luka Doncic has been working hard so far this offseason, as the Dallas star shared a picture of himself looking very fit.
The 24-year-old caused a stir on social media when he shared a picture to his Instagram story, arm in arm with 19-year-old Nikola Jovicevic.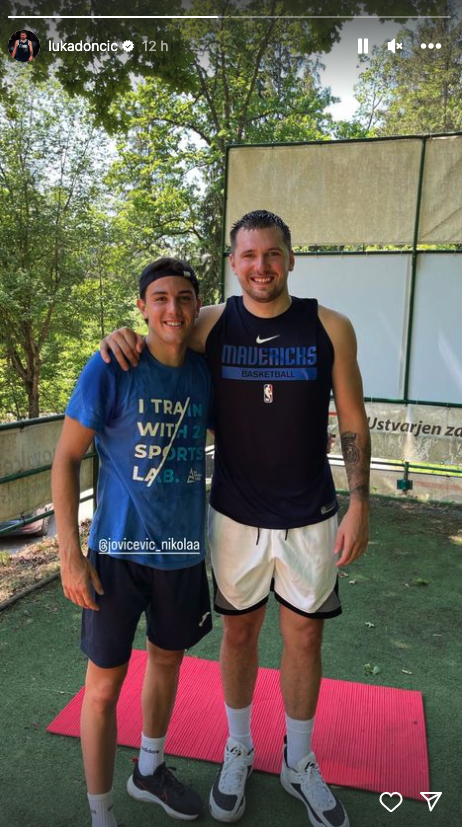 Jovicevic plays for for NS Mura – a football club based in Slovenia.
The picture clearly shows Luka has been focusing on conditioning while in his home country of Slovenia and is motivated after the Mavs failed to enter the postseason.
So, maybe it means a more successful season in 2023-24 is on the cards for Dallas.
Although the team wasn't able to live up to expectations, Doncic himself still averaged an incredible 32.4 points, 8.6 rebounds and eight assists during the regular season.
Doncic also received All-NBA First Team honours for the fourth consecutive time and finished the regular season with the league's second most points (32.4) and was eighth in assists (8).
Some fans are touting that this will be the year the point guard is crowned MVP due to his improved physique but others aren't buying it.
The best reactions from NBA fans on Twitter are below:









READ MORE: Spencer Dinwiddie Discusses Area of Luka Doncic's Game That Must Improve