Most of us associate sporting records with glory-filled moments such as Usain Bolt shattering the 100-metre record, the Golden State Warriors going 71-9, or this guy demolishing 74 hotdogs in 10 minutes.
And while records like these come with a certain amount of prestige, others are best forgotten by those who set them.
The NBA is full of embarrassing and dishonourable records, and without beating around the bush any further, here is a list of the worst ones:
MOST FREE-THROWS MISSED IN A GAME
23 – ANDRE DRUMMOND (2015-16)
If you think watching the Rockets is bad, imagine watching their iso game at one end and Andre Drummond missing endless free-throws at the other.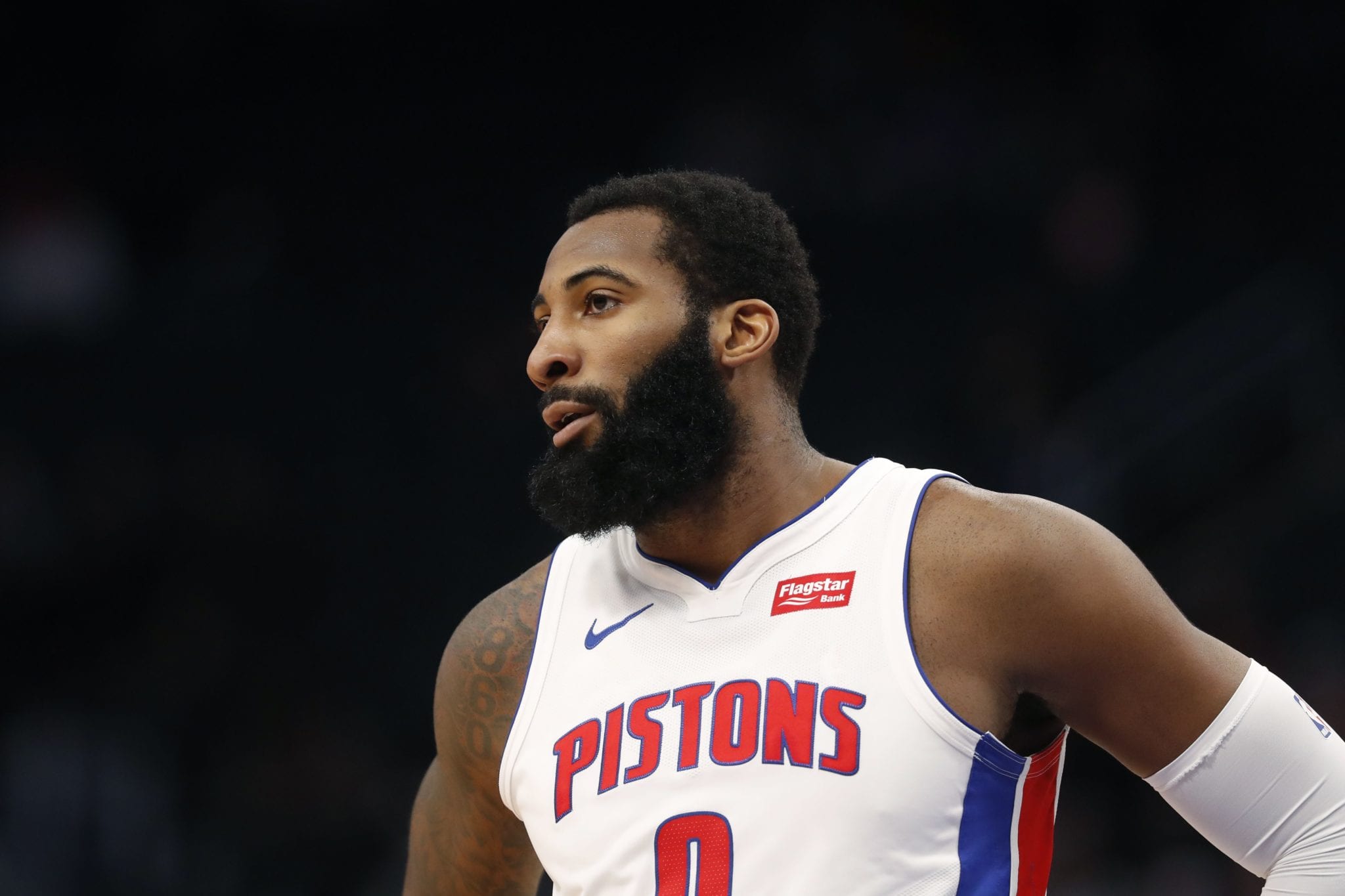 Drummond was intentionally fouled a ludicrous 21 times when Detroit played Houston in January 2016.
The hack-a-Drummond tactic ultimately proved fruitless for both parties – with Drummond unable to hit any more than 13 of his 36 attempts and the Rockets unable to win the game.
MOST FIELD GOALS MISSED IN A GAME
42 – JOE FULKS (1947-1948)
Joe Fulks was shooting his shot 70-odd years before that was even a phrase.
On his record-breaking night, Fulks missed 42 of his 55 field goal attempts.
His Philadelphia Warriors were crushing the Providence Steamrollers and considering this was well before the days of load management, the two-time All-Star threw caution to the wind and just continued launching shots.
It's worth noting that shooting stats of this nature weren't overly uncommon in those days.
Fulks also had nights where he shot 4-31, 6-38, 5-31, 7-36, 7-40 and 8-46.
MOST THREE POINTERS MISSED IN A GAME
16 – DAMON STOUDEMIRE AND JAMES HARDEN (2004-05, 2017-18, 2018-19)
Most players become hesitant to shoot after missing a boatload of shots, but that part of James Harden's brain appears to be missing.
Harden has missed a record 16 threes in a game on six occasions.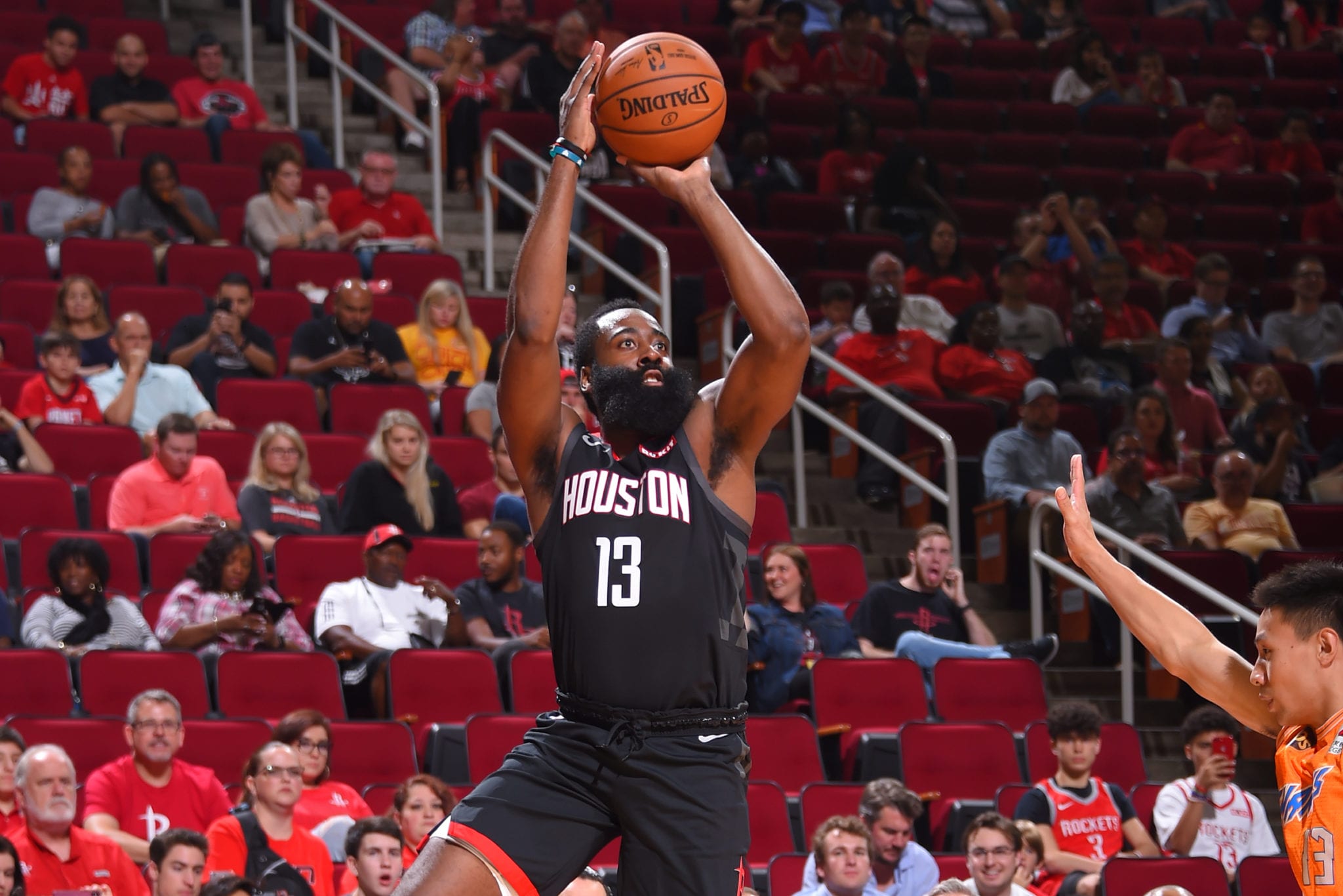 That stretch included a truly egregious 1-17 three-point shooting performance in a loss to Orlando, although Harden somehow still finished with 38 points, 12 assists and 9 rebounds on that occasion (classic Harden).
The only other player to miss that many triples in a game was Damon Stoudemire, who did so once in 2005 while playing for the Portland Trail Blazers.
That was an especially wild feat back in 2005, when entire teams only attempted about 16 threes per game on average.
MOST FREE-THROWS MISSED IN A GAME WITHOUT A MAKE
11 – SHAQUILLE O'NEAL (2000-01)
Good God, avert your eyes if you have an easily upset stomach.
MOST FIELD GOALS MISSED IN A GAME WITHOUT A MAKE
17 – TIM HARDAWAY SR. (1991-92)
Certified All-Star Tim Hardaway going 0-17 from the field one night in 1991 is proof that cold streaks happen to the best of us.
MOST THREE-POINTERS MISSED IN A GAME WITHOUT A MAKE
12 – BROOK LOPEZ (2018-19)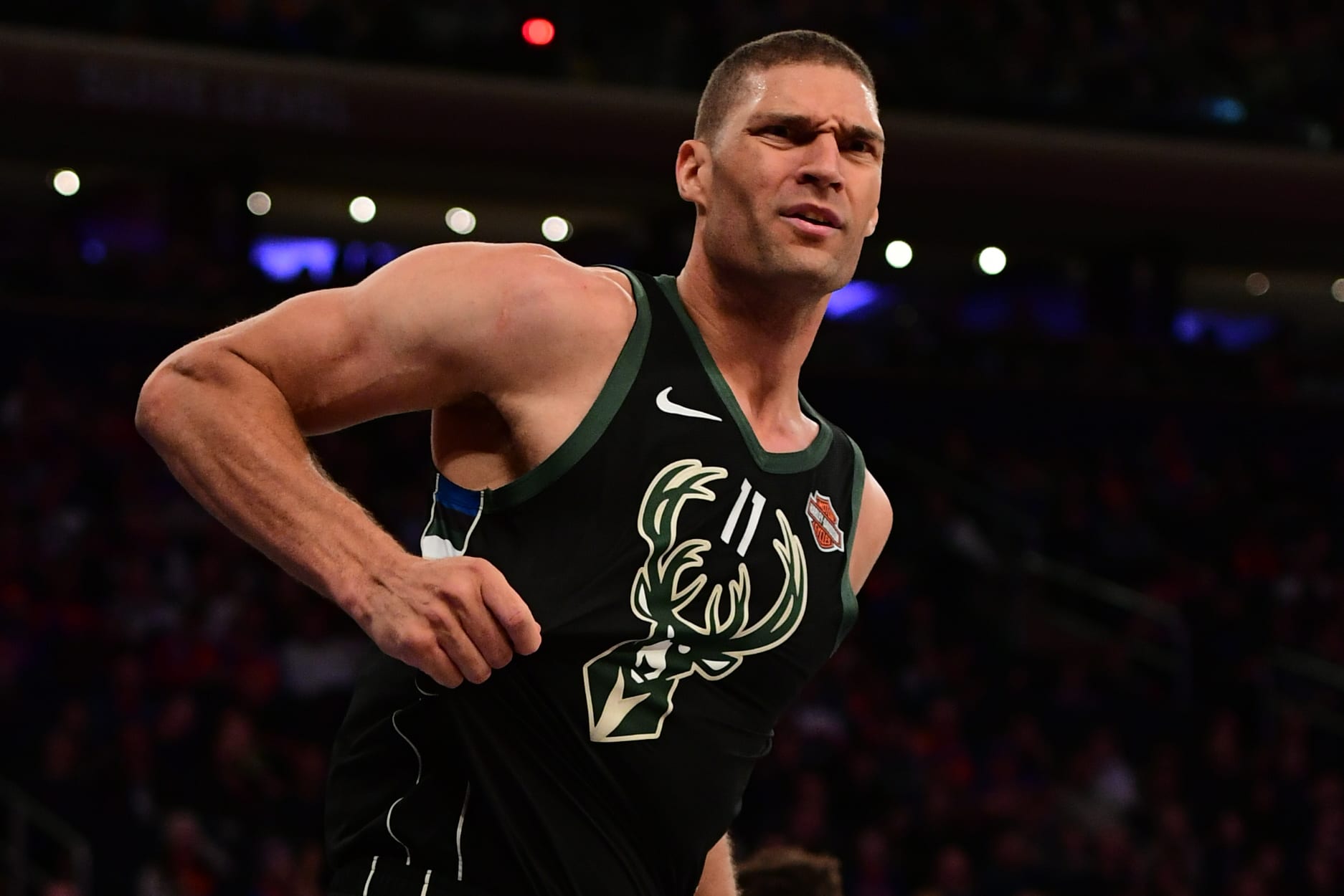 Sometimes it's just not your night.
Brook Lopez can certainly attest to that, having shot 0-12 from deep against the Suns last season.
And just to rub salt into Lopez's wounds, the Bucks lost by two.
MOST CONSECUTIVE FREE-THROWS MISSED IN A GAME
13 – CHRIS DUDLEY (1989-90)
Chris Dudley, who you probably know as the guy on the receiving end of this nasty Shaq posterizer, was a notoriously unreliable free throw shooter and he took things to the next level when he missed 13 straight from the line on April 14, 1990.
Dudley has since gone down as the second-worst free-throw shooter ever in terms of percentage.
WORST FREE-THROW PERCENTAGE IN A GAME (TEAM)
18% – DETROIT PISTONS (2016-17)
How's this for a miserable night:
Pistons free throw shooting tonight
❌❌❌❌❌❌❌❌❌❌❌✅❌✅✅❌❌

3-17 (18%) – worst in NBA history (minimum 10 attempts)

— ESPN Stats & Info (@ESPNStatsInfo) March 2, 2017
Not only did Andre Drummond shoot 1-10 from the line against the Pelicans on March 1 2017, he also contributed to the Pistons' record-breaking 18 percent free-throw shooting in the process and got himself ejected just to top it off.
WORST FIELD GOAL PERCENTAGE IN A GAME (TEAM) & LOWEST SCORE 
23.4% – CHICAGO BULLS (1998-99)
49 POINTS – CHICAGO BULLS (1998-99)
The actual lowest-scoring game of all-time was when the Fort Wayne Pistons beat the Minneapolis Lakers 19-18 in 1950.
But that was (a) quite a long time ago, and (b) deeply cooked, so we're changing the parameters of this one to the three-point line era (1979-80 onwards).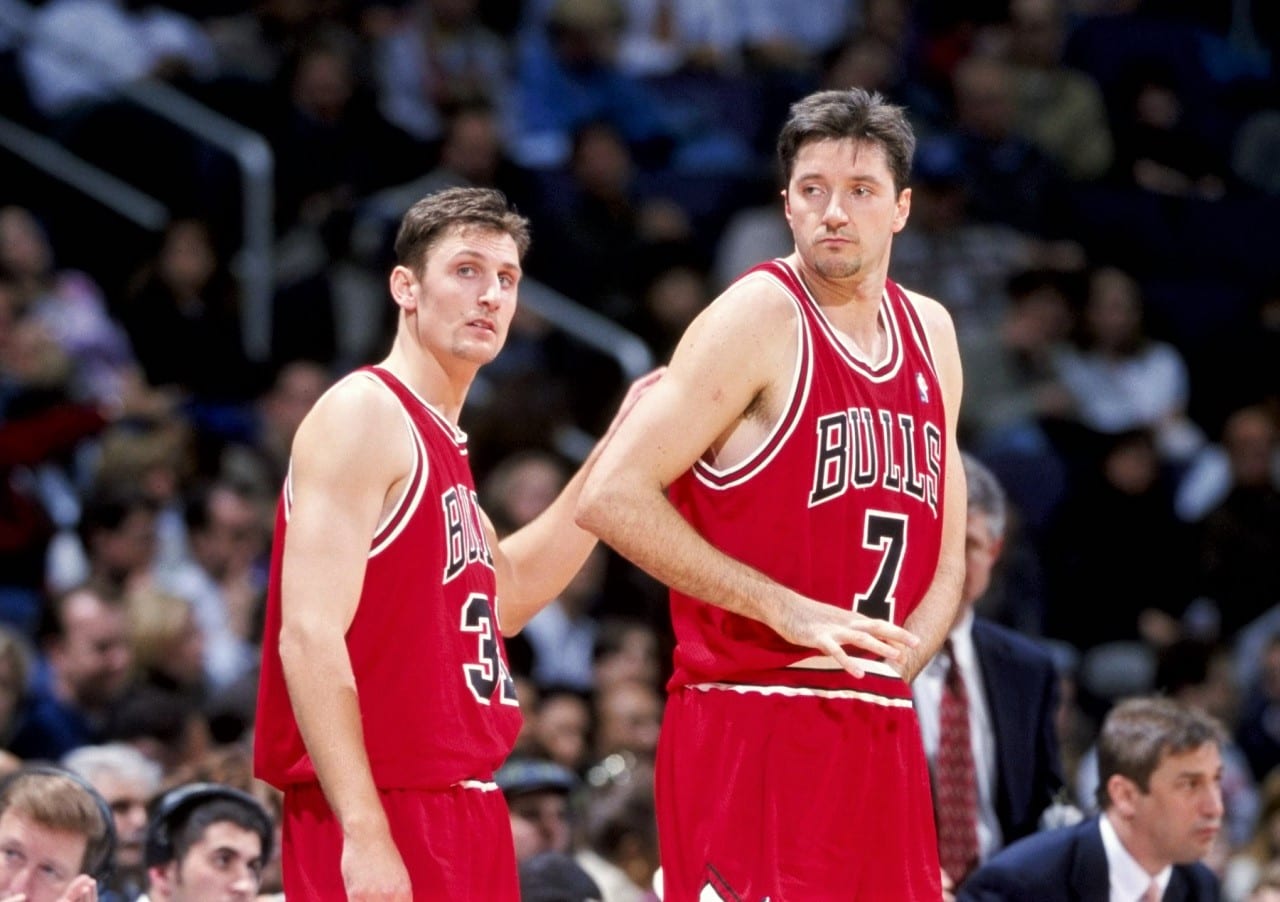 In that period, no one shat the bed harder than the Bulls, who scored a record-low 49 points in a 33-point loss to the Heat in their first season after Michael Jordan left Chicago good.
The Bulls shot 18-77 from the field that night, including 0-9 from three, also setting the modern era record for the worst single-game field goal percentage at 23.4 percent.
READ MORE: How You Can Support the Black Lives Matter Movement
A few years later, the Spurs came incredibly close to beating that record when they shot a similarly appalling 23.9 percent against Toronto in February 2002.
Incredibly, that was still enough to force overtime against the Raptors, who were also struggling mightily with 33 percent shooting.
Toronto eventually won by six, with the scoreboard reading 80-74 after 53 minutes of truly miserable basketball.
MOST THREE-POINTERS MISSED IN A GAME WITHOUT A MAKE (TEAM)
22 – DENVER NUGGETS (2012-13)
The 2012-13 Denver Nuggets had the ability to get red-hot in an instant, and often did.
Most memorably, JR Smith hit 11 threes in a game and Ty Lawson once made 10 consecutive threes, an NBA record to this day.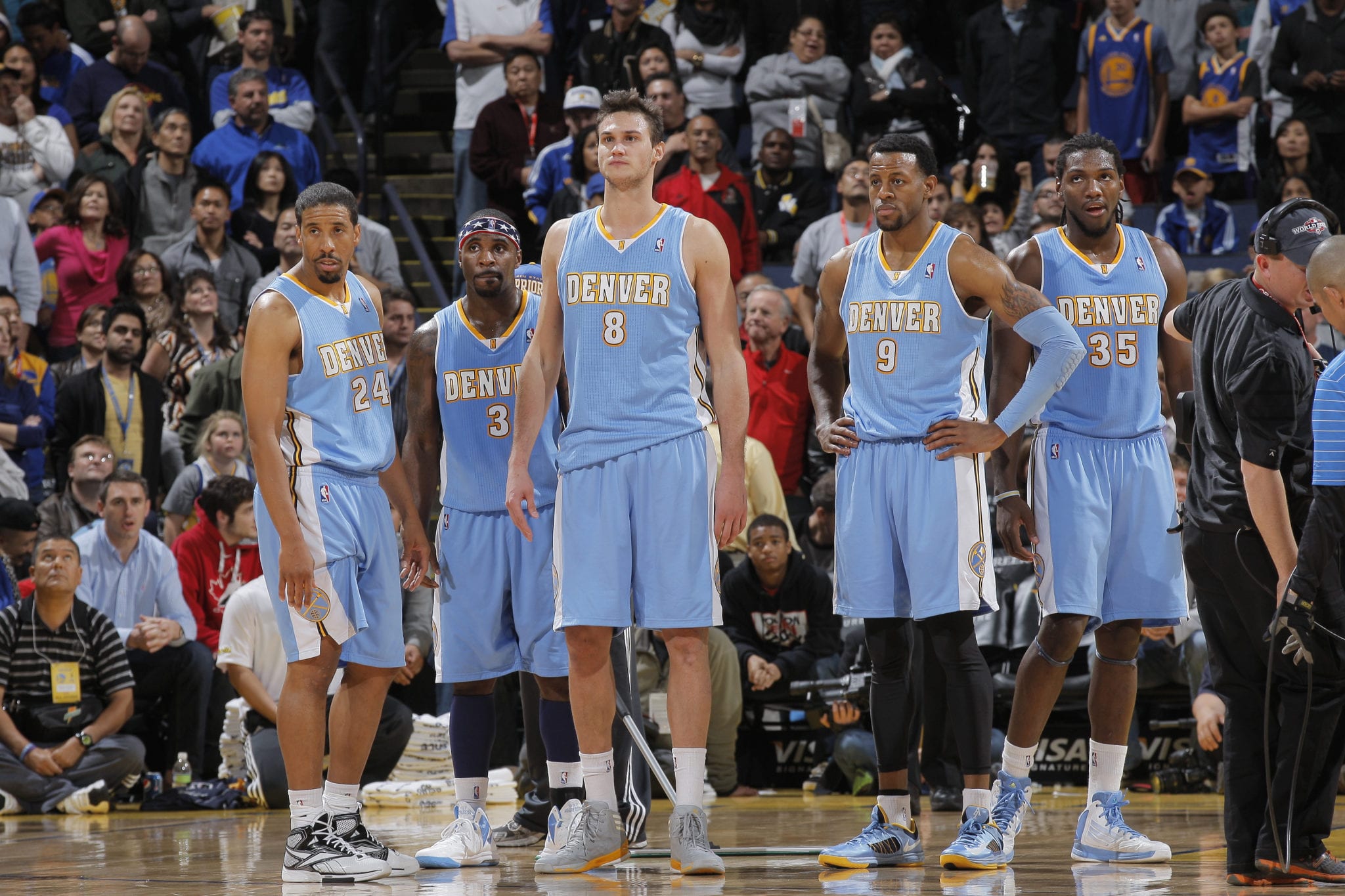 But on one especially forgettable night, this Denver squad went ice-cold. When the Nuggets played the Blazers in December 2012, they missed all 22 of their three-point attempts.
It was a borderline miracle that they only lost by eight.
WORST CAREER FREE-THROW PERCENTAGE
41.4% – BEN WALLACE 
Ben Wallace is unquestionably one of the greatest defenders ever, but putting the ball in the basket was never his forte, especially when he was standing behind the free-throw line.
Wallace's best season from the charity stripe saw him hit at 49 percent, and in his worst season he made just 30 percent.
WORST CAREER FIELD GOAL PERCENTAGE 
27.2% – JOHN MAHNKEN
The worst field goal shooter of all-time to satisfy Basketball Reference's minimum criteria is John Mahnken, who managed to hit just 27.2 percent of his 3557 field goal attempts in a career which spanned from 1946 to 1953.
Marcus Smart is the worst field goal shooter among today's players, and the only current player to rank among the 100 worst field goal shooters of all-time, with a strike rate of 37.4 percent.
WORST CAREER THREE-POINT PERCENTAGE
26.6% – CHARLES BARKLEY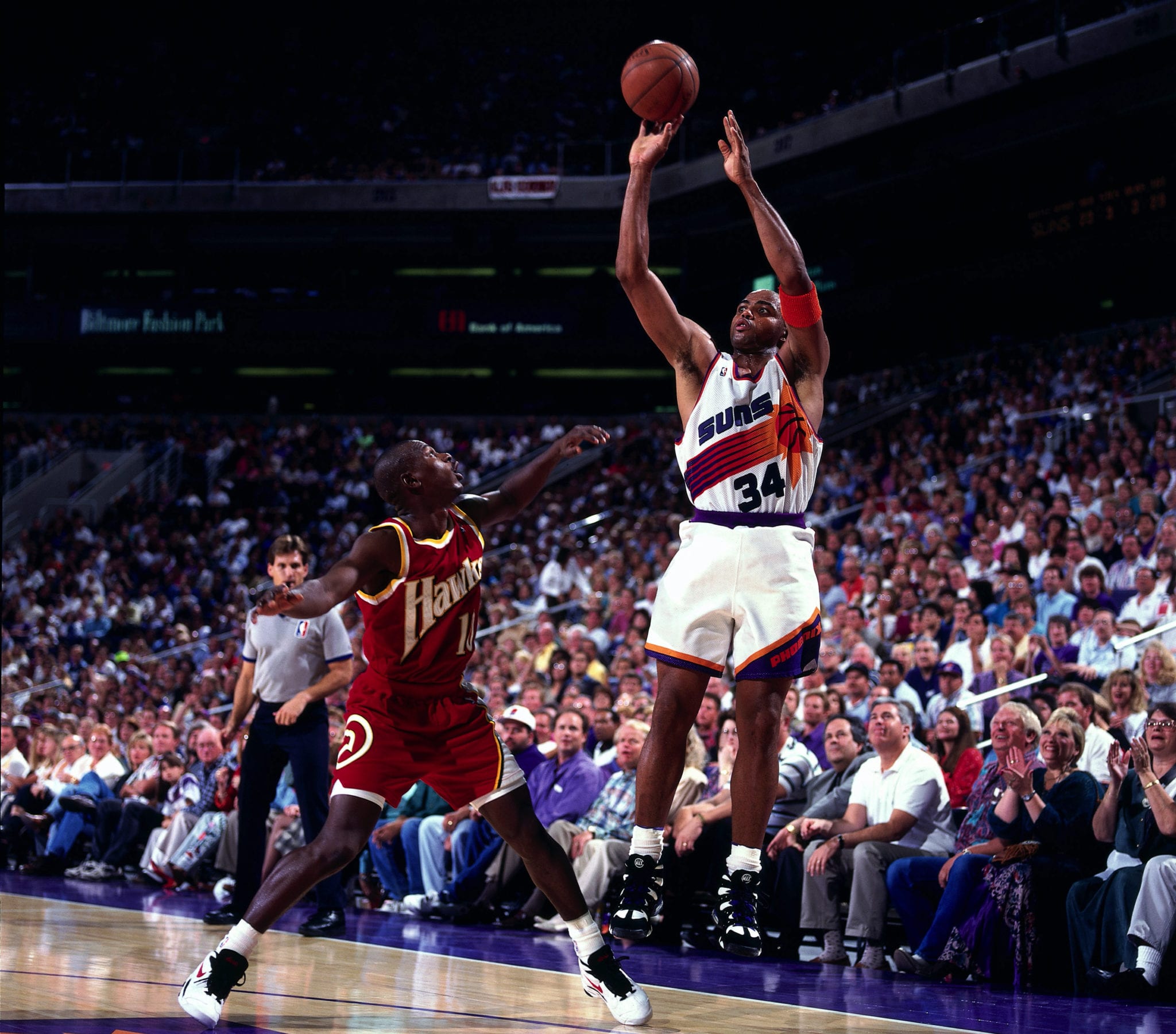 Charles Barkley says whatever he wants without thinking twice, and back in his playing days, he took a similar approach to shooting.
While the absence of overthinking comes with many benefits, that mentality also cemented Barkley's place in the history books as the worst three-point shooter ever (at least among players to attempt a decent number of them).
Barkley shot at 26.6 percent from behind the arc across his career, making him the only player to ever shoot more than 2,000 threes at a sub 30 percent rate.
MOST CONSECUTIVE FIELD GOALS MISSED IN A GAME (TEAM) 
24 – OKLAHOMA CITY THUNDER (2016-17)
You probably won't be surprised to learn that Russell Westbrook was heavily involved in this particular crime against basketball.
MOST CONSECUTIVE THREE-POINTERS MISSED (TEAM)
27 – HOUSTON ROCKETS (2017-18)
It's long been said that Houston lives and dies by the three-ball, and in Game 7 of the 2018 Western Conference Finals, they died a horrible, horrible death.
The Rockets' 27 consecutive three-point misses not only landed them in the record books, it also turned a 54-43 half-time lead into a 101-92 loss and crushed their dreams of finally overcoming the Warriors and making it to the NBA Finals.
James Harden (2-13), Eric Gordon (2-12) and Trevor Ariza (0-9) were the worst offenders, shooting a combined 4-34 from long range.
FEWEST FIELD GOALS MADE IN A GAME (TEAM)
16 – ORLANDO MAGIC (2011-12)
The next time your team is struggling, just remember it could be worse: they could be the 2011-12 Orlando Magic.
During a January matchup with Boston, Orlando finished the night with a record-low 16 field goals from 65 attempts on their way to a hideous 87-56 loss.
The Magic were still a playoff team at the time, but on that particular night, they completely forgot how to play basketball.
BIGGEST HALF-TIME DEFICIT
47 POINTS (88-41) – SACRAMENTO KINGS (1991-92)
This savage beatdown was courtesy of the Golden State Warriors, who still had two-thirds of their 'Run TMC' trio in Tim Hardaway and Chris Mullin.
Interestingly, the other member of that Big 3, Mitch Richmond, had left Golden State for Sacramento, the victims of this brutal ass-kicking (although he didn't play that night).
The Warriors never took their foot off the gas and went on to win 153-91.
SHORTEST NBA CAREER
4 SECONDS – JAMESON CURRY (2009-10)
JamesOn Curry's NBA career started and ended with a 10-day contract with the Clippers in 2009-10.
In that time, Curry played a grand total of four seconds after being subbed in during the dying seconds of a loss to Boston on January 25, 2010.
Unsurprisingly, Curry didn't register a single statistic during his fleeting time in the sun.
MOST MINUTES PLAYED WITHOUT SCORING
28 MINUTES, 46 SECONDS – JOEL ANTHONY (2010-11)
Welcome to Club Trillion.
As much as that might sound like an overpriced nightclub, Club Trillion is in fact a term coined by former Ohio State walk-on Mark Titus in reference to when a player subs into a game but doesn't record any statistics whatsoever, resulting in their box score reading one minute played followed by a string of zeros (the amount of playing time doesn't actually have to be one minute, it just helps with the catchy name).
The man who had the dishonour of being named president of this club was Joel Anthony, who played a record 28 minutes and 46 seconds for Miami against Portland on January 9 2011 without registering a single point, rebound, assist, steal or block.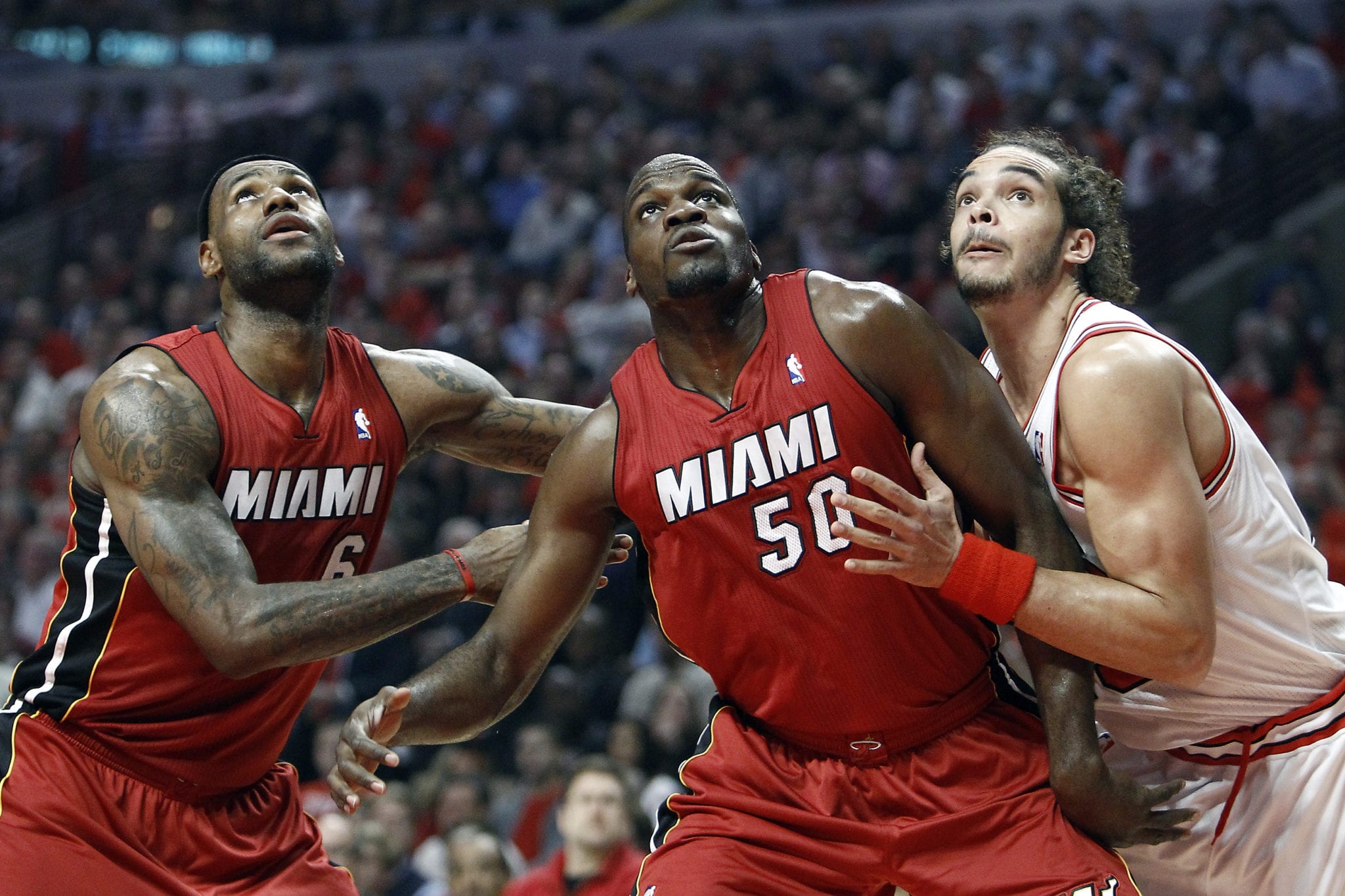 Tony Snell came agonisingly close to beating Anthony's record during the 2017-18 season, but fell 21 seconds short.
"If you come at the king, you best not miss," Anthony did not say at the time.
FASTEST PLAYER TO FOUL OUT
2 MINUTES, 43 SECONDS – BUBBA WELLS (1997-98)
When Dallas played Chicago part-way through the 1997-98 season, Mavs coach Don Nelson was determined to hack Dennis Rodman to pieces and send him to the line as many times as possible.
Nelson was so determined, in fact, that he subbed in sacrificial lamb Bubba Wells – who only ever played 39 NBA games – with the sole intention of using him to intentionally foul Rodman.
To Wells' credit, he was incredibly efficient in carrying out the hit, using all six of his fouls in 2 minutes and 43 seconds.
MOST TECHNICAL FOULS IN A SEASON 
41 – RASHEED WALLACE (2000-01)
Not many things come more naturally to Rasheed Wallace than picking up technical fouls.
Never was that more evident than during the 2000-01 season, when Wallace picked up 41 technicals in 80 games.
Such a feat isn't even possible in today's game because current league rules state that once a player accumulates 16 technicals in a season, he will be suspended for one game without pay and another game for every technical after that.
MOST CAREER TECHNICAL FOULS
332 – KARL MALONE
While Rasheed Wallace had the GOAT season in terms of technicals, Karl Malone is the all-time leader.
For reference, here is the all-time top five:
Karl Malone: 332
Charles Barkley: 329
Rasheed Wallace: 317
Gary Payton: 250
Dennis Rodman: 212
And here's how those guys rank in terms of technicals per game:
Charles Barkley: 0.28
Rasheed Wallace: 0.25
Karl Malone: 0.20
Dennis Rodman: 0.19
Gary Payton: 0.17
MOST TURNOVERS IN A GAME
14 – JASON KIDD (2000-01)
When you're as hellbent on distributing the rock as Jason Kidd, you're bound to have a few turnover-riddled nights.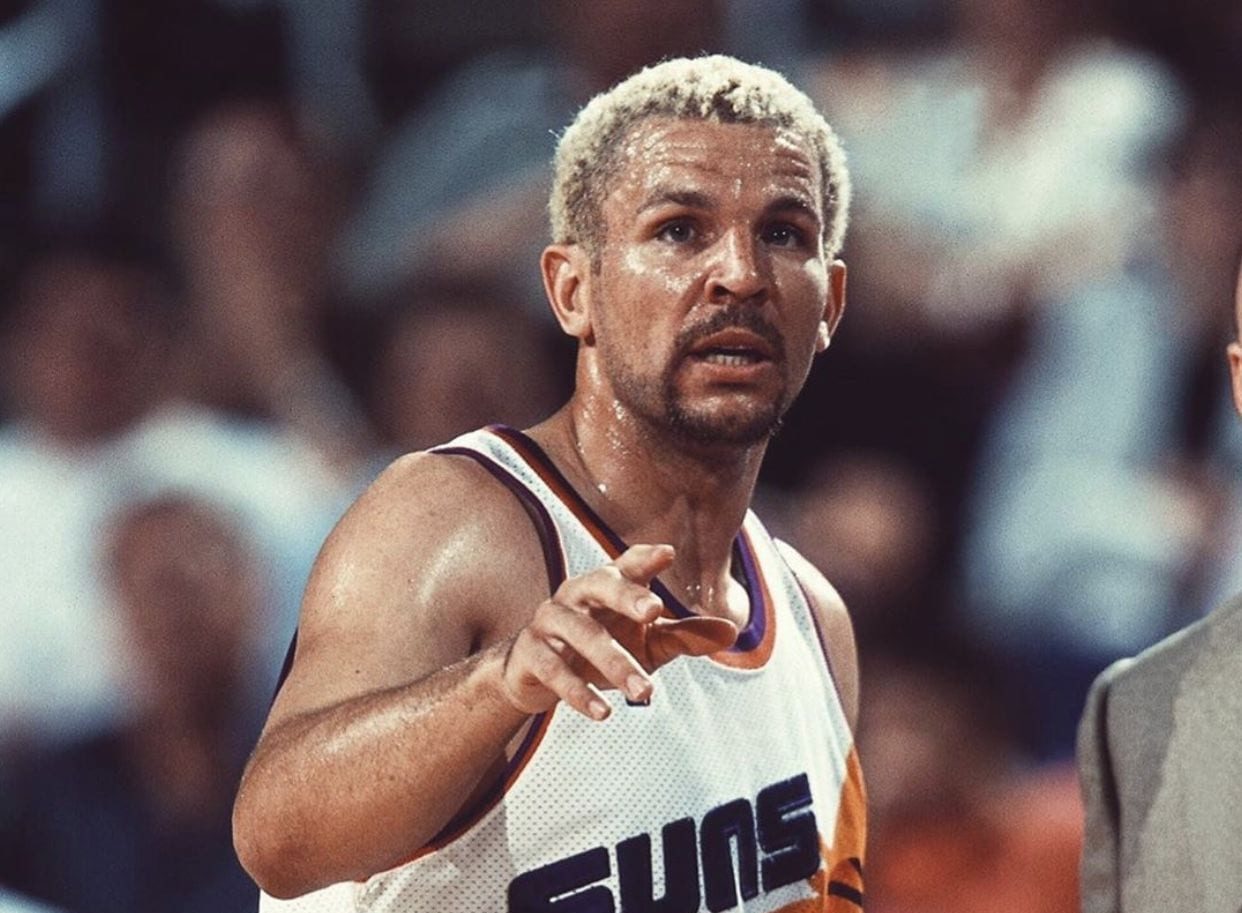 Kidd threw a whopping 14 turnovers in an early-season matchup with the Knicks during his final year with the Suns in 2000-01.
The good news was he still finished with a triple-double, racking up 18 points, 12 rebounds and 10 assists (call it a quadruple-double if you want to include the turnovers).
MOST TURNOVERS IN A SEASON
464 – JAMES HARDEN (2016-17)
While most teams generally aim to keep their turnovers to about 10 each night, James Harden got more than halfway there by himself when he averaged a staggering 5.7 turnovers per game in 2016-17 and finished the season with 464 in total.
MOST TURNOVERS IN A GAME (TEAM)
40 – SAN ANTONIO SPURS (1988-89) 
It's hard to imagine a terrible San Antonio team ever existing, but make no mistake, the 1988-89 Spurs were absolute ass.
They proved that beyond a shadow of a doubt when they turned the ball over a record 40 times – almost one turnover every minute! – in a 133-96 beatdown at the hands of the Golden State Warriors.
No team has even come within 10 turnovers of the Spurs' record in the past 15 years.
MOST TURNOVERS IN A SEASON (TEAM)
2,011 – DENVER NUGGETS (1976-77)
Only one team has ever committed more than 2,000 turnovers in a season: the 1976-77 Denver Nuggets.
It was a feat as wild as their logo at the time: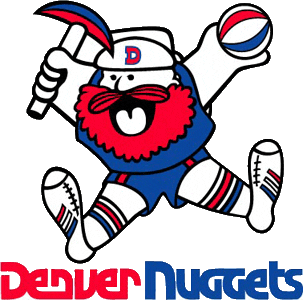 These guys committed 24.5 turnovers per game that season.
For reference, that's twice as many as last season's most turnover adverse teams.
Incredibly, this outrageously wasteful Nuggets team still finished the regular season with a 50-32 record and made it to the second round of the playoffs.
While they did commit an extraordinary number of turnovers, they were also the best defensive team in the league and managed to maintain a top-seven offence despite seemingly giving the ball to the other team at every available opportunity.
LONGEST LOSING STREAK
26 – CLEVELAND CAVALIERS (2010-11) & PHILADELPHIA 76ERS (2013-14)
Very few teams have ever been as depressing as the post-LeBron Cavaliers in 2010-11 and the process-trusting 76ers in 2013-14.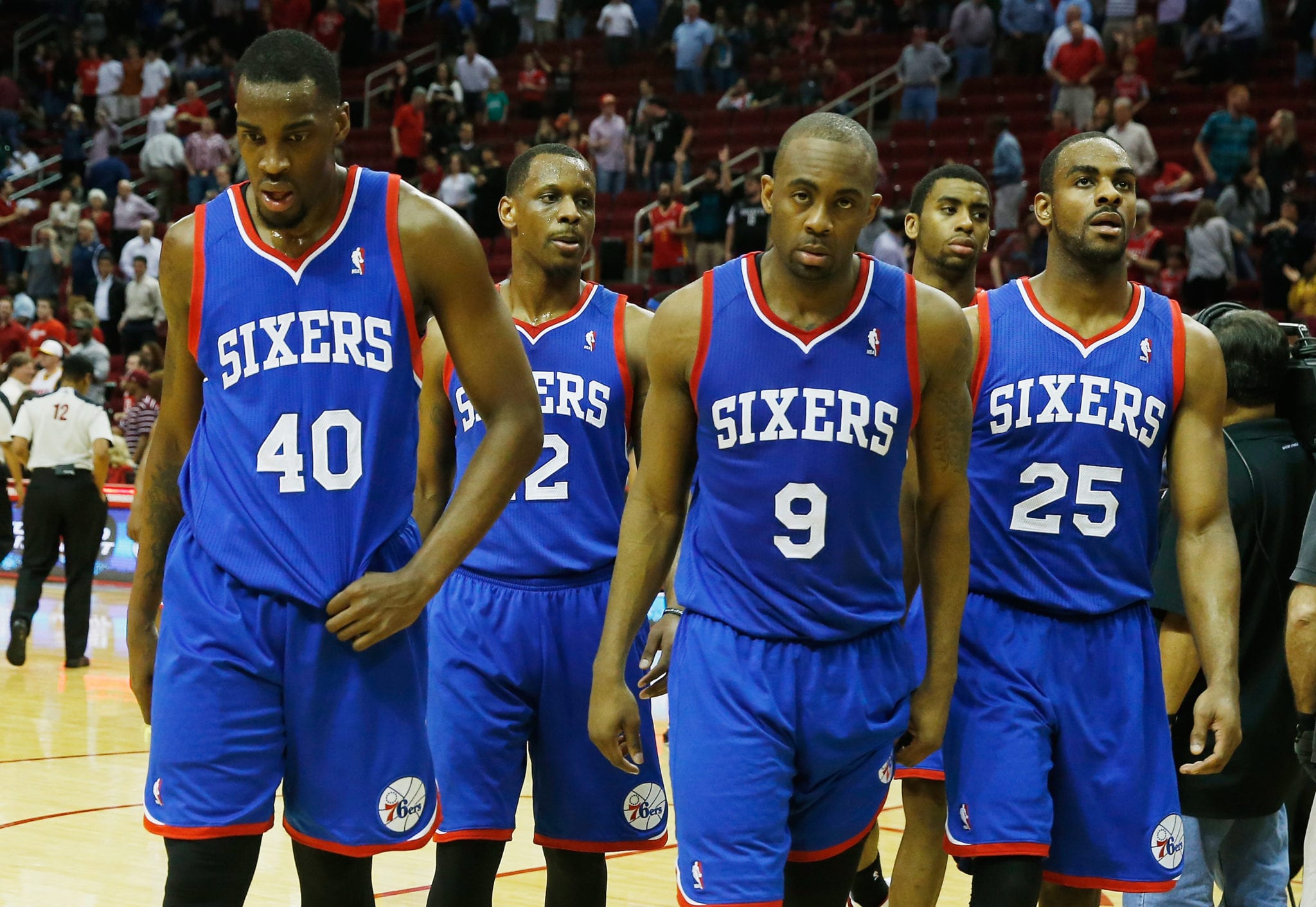 Hell, 34-year-old Antawn Jamison was the leading scorer on that Cavs team, while Thaddeus Young and Evan Turner were Philly's most prolific bucket-getters.
Both teams still well and truly avoided the worst win-loss record of all-time, but dear God those were some horrendous losing streaks.
WORST REGULAR SEASON RECORD
7-59 – CHARLOTTE BOBCATS (2011-12)
Almost everything about the Charlotte Bobcats was awful: the jerseys, the court, the empty arena, ownership, management, you name it.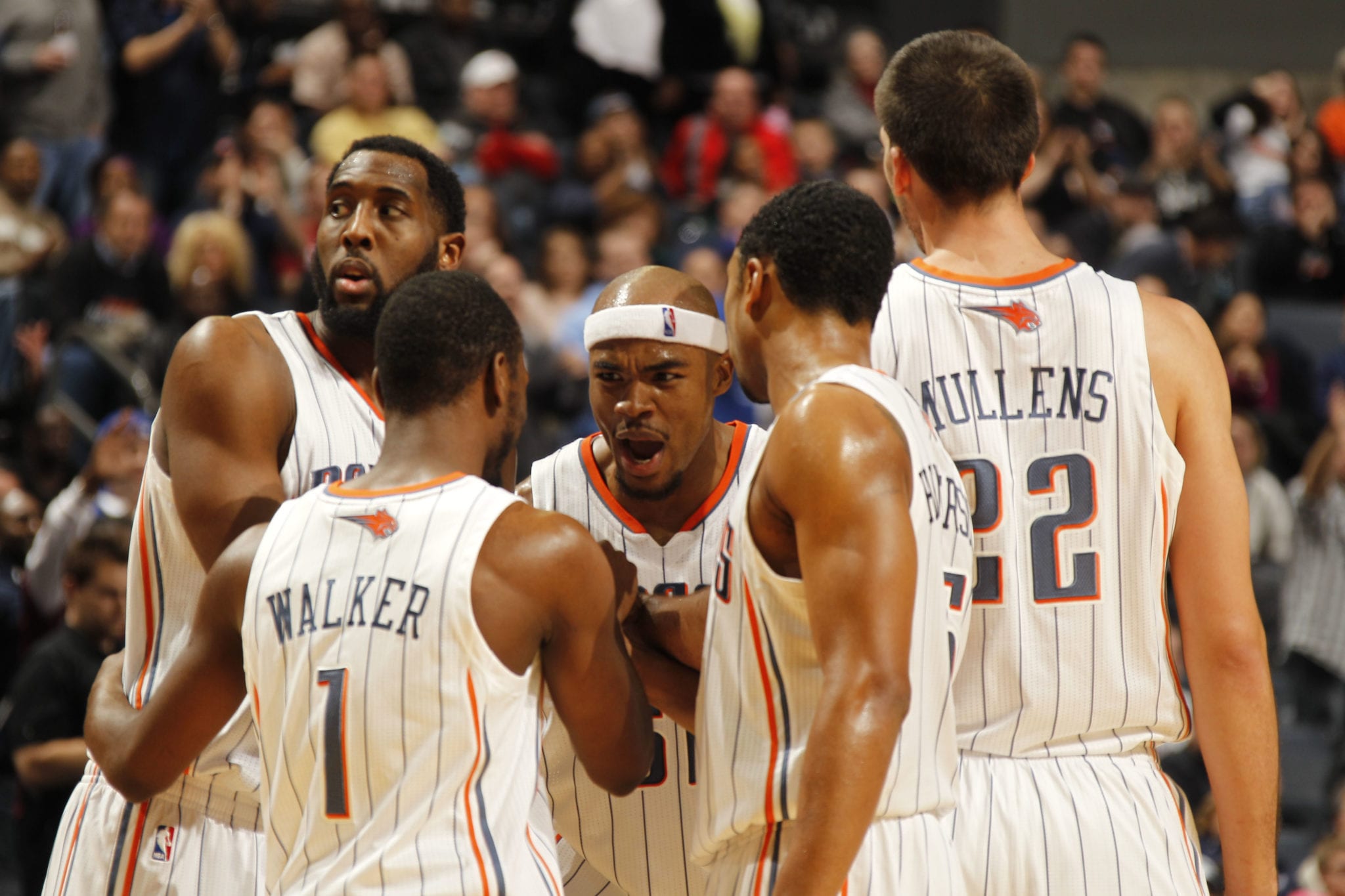 But the Bobcats really cemented their place among the worst franchises ever with their historically bad 7-59 season in 2011-12.
That lockout-shortened season robbed the Bobcats of the opportunity the collect the most losses of all-time – a dishonour which remains with the 9-73 76ers of 1973 – but they did manage to secure the worst ever winning percentage.
LOWEST SCORING QUARTER (TEAM)
2 POINTS – DALLAS MAVERICKS (1996-97) & GOLDEN STATE WARRIORS (2003-04)
Full credit to every player involved for not quitting basketball immediately after these atrocities occurred.
For more Basketball Forever content, follow @bballforeverfb and @nickjungfer.