Let's just hope that these are a very early sample of Giannis Antetokounmpo's Nike Zoom Freak 5's, because my god, they are pretty interesting…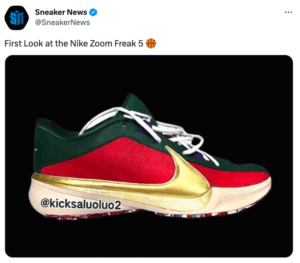 The Zoom Freak 4, which was released in the fall of 2022 was a relatively big hit, with some college basketballers adopting them as their signature shoe.
The new 5's seem to a be low top, the same as past Zoom Freak models and it features a massive Swoosh and an extremely loud colour palette.
NBA Twitter has obviously had a field day with them. Here are some of the most hilarious reactions.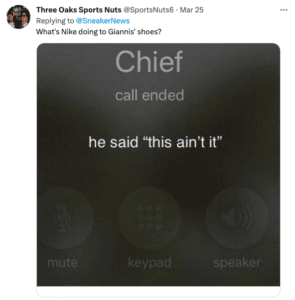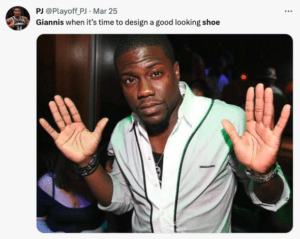 — C BLOC (@_CBLOC_) March 24, 2023


— Commish/ADG/NFT-ETH (@RHamilton305) March 25, 2023
READ MORE: Kyrie Irving Responds to Luka Doncic's Alarming Comments