Let's not mince words, Russell Westbrook must be a pain in the ass to play with a lot of the time.
So you could forgive Austin Reaves if he did indeed throw some subtle shade at Russ recently.
While it's hard to be certain that this is definitely what Reaves was doing, it was a little hard to interpret his comments any other way.
"He's a really good basketball player that plays the game the right way," Reaves said. "You don't really see him too many times in the midst of a game making a wild play. He's very under control, plays at his own pace, and like I said, he's just super talented."
Of course, one of the primary criticisms of Westbrook was that he played out of control, so the internet was quick to draw conclusions.
Here are the best reactions to Reaves' comments: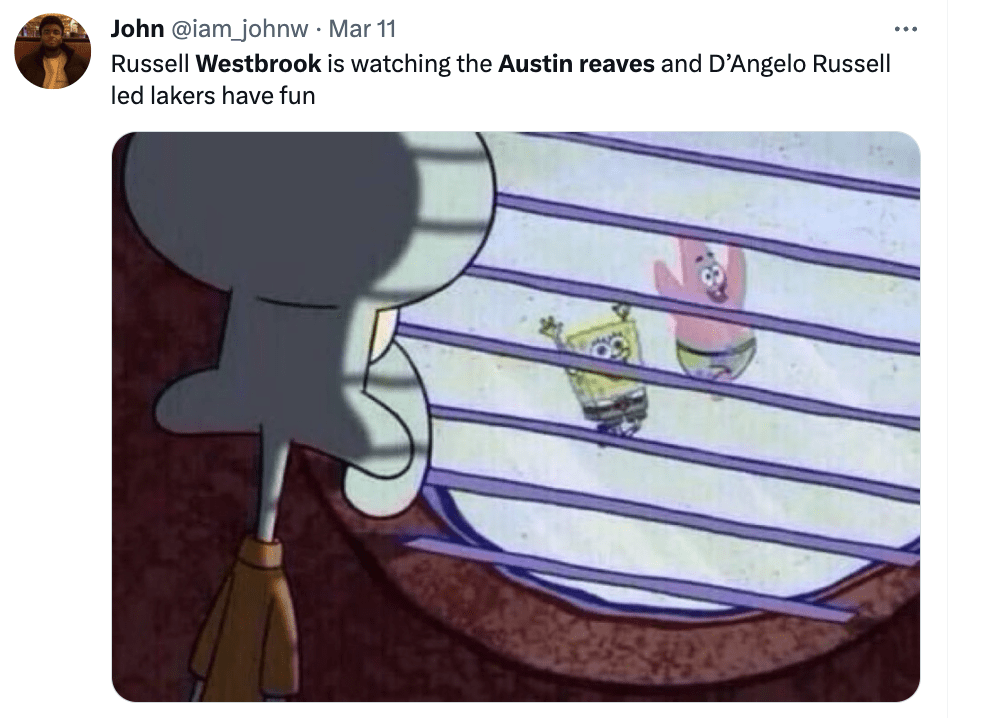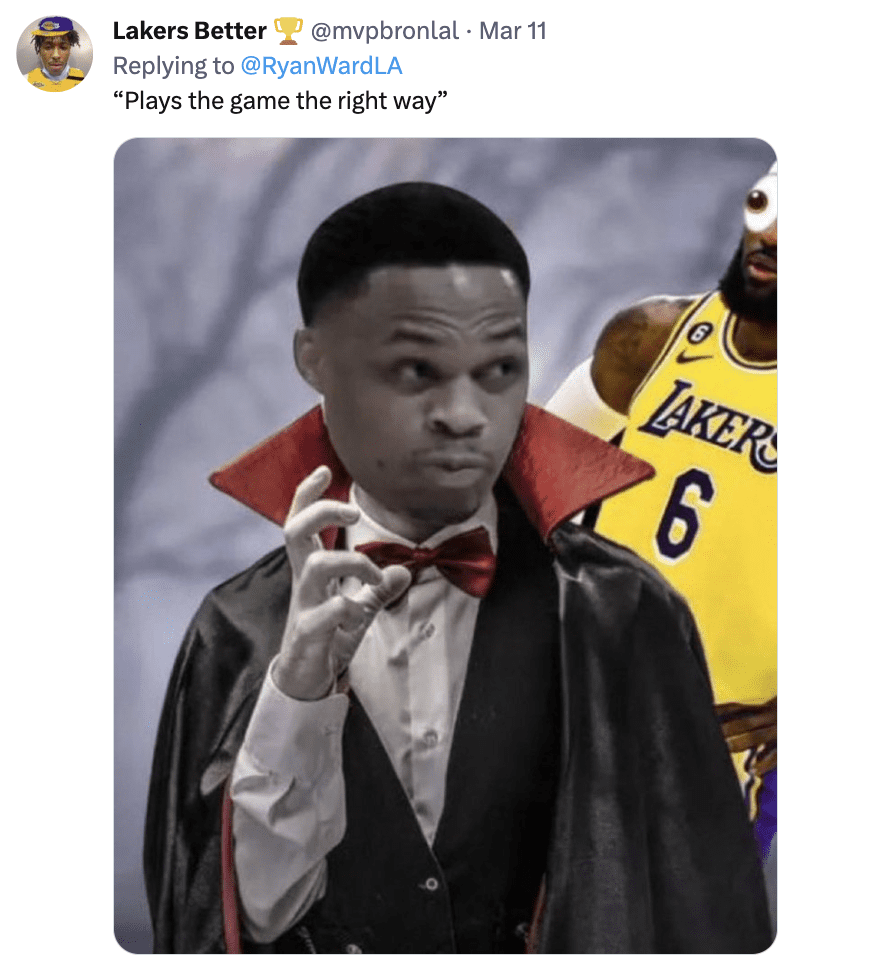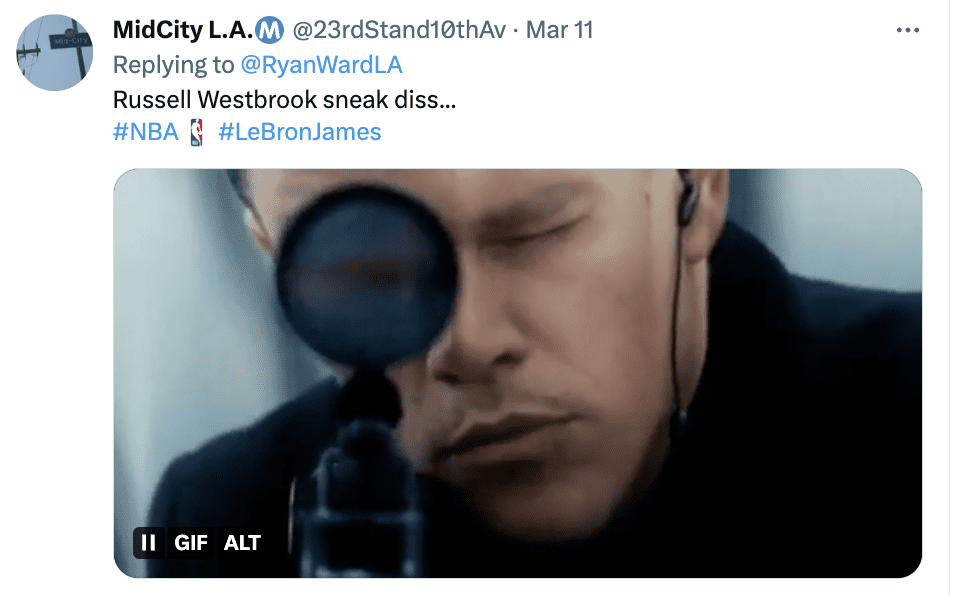 READ MORE: D'Angelo Russell Explains Why He Wants to Stay With Lakers