Terry Rozier caught the attention of NBA fans after a screenshot between him and a fan was posted on Twitter.
The fan was mad that Rozier ruined his parlay, and the Hornets guard clapped back hard.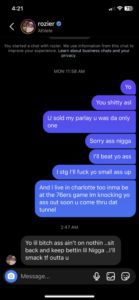 NBA Twitter fans reacted in the best way and added some roasting of Ja Morant while they were at it.