Bryce James has posted something on his Instagram story that's attracting a lot of attention.
The post features Bronny standing next to an Ohio State logo, with text underneath that reads "Good Looks".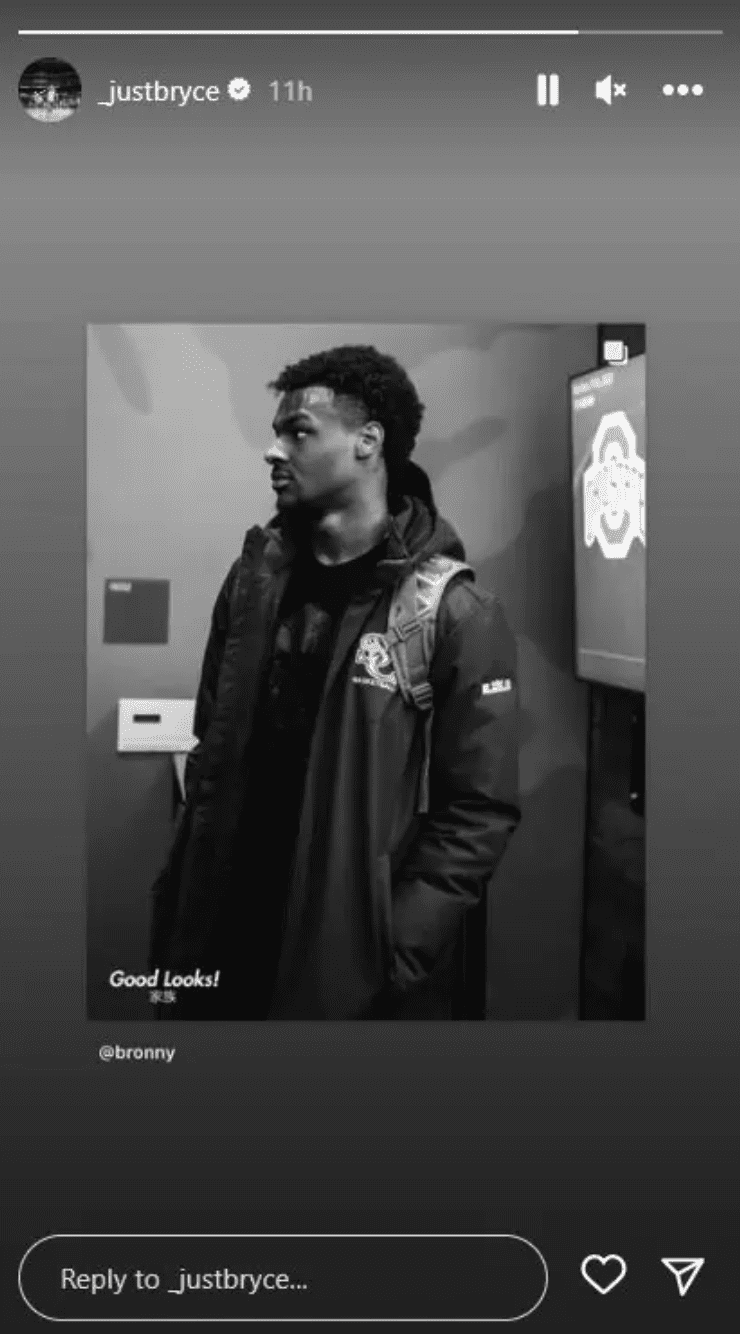 Ohio State is a very well known contender for Bronny's services.
The Buckeyes are LeBron's favourite collegiate program and are based in his home state.
Bronny has already paid Ohio State an official visit and even posed in Buckeyes gear when he was there.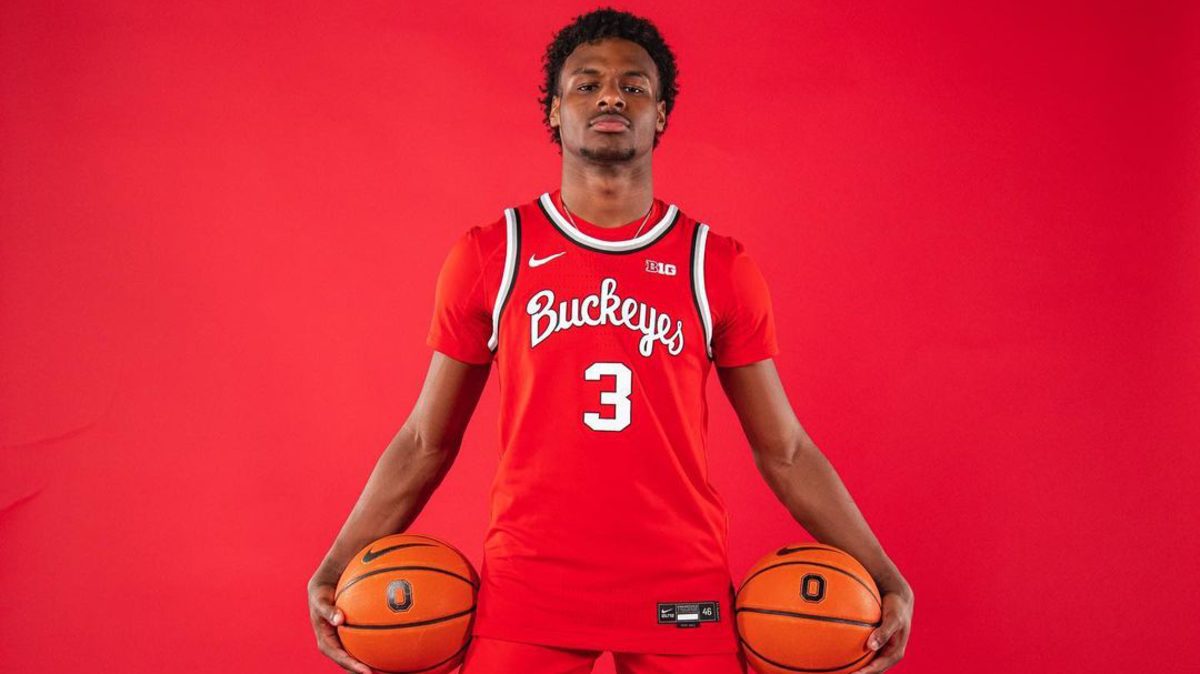 Of course, Bryce's post could just be him having a bit of fun.
But it's hard not to wonder if Ohio State has been discussed quite heavily around the James family's dinner table.
Time will tell.