Kyrie Irving has been in the news for all the wrong reasons lately, but there's little doubt that his heart is in the right place.
He proved that again this week when showed up at New York City's oldest black muslim school and donated $60,000.
The news was shared online by Hamza Abdul-Mumit.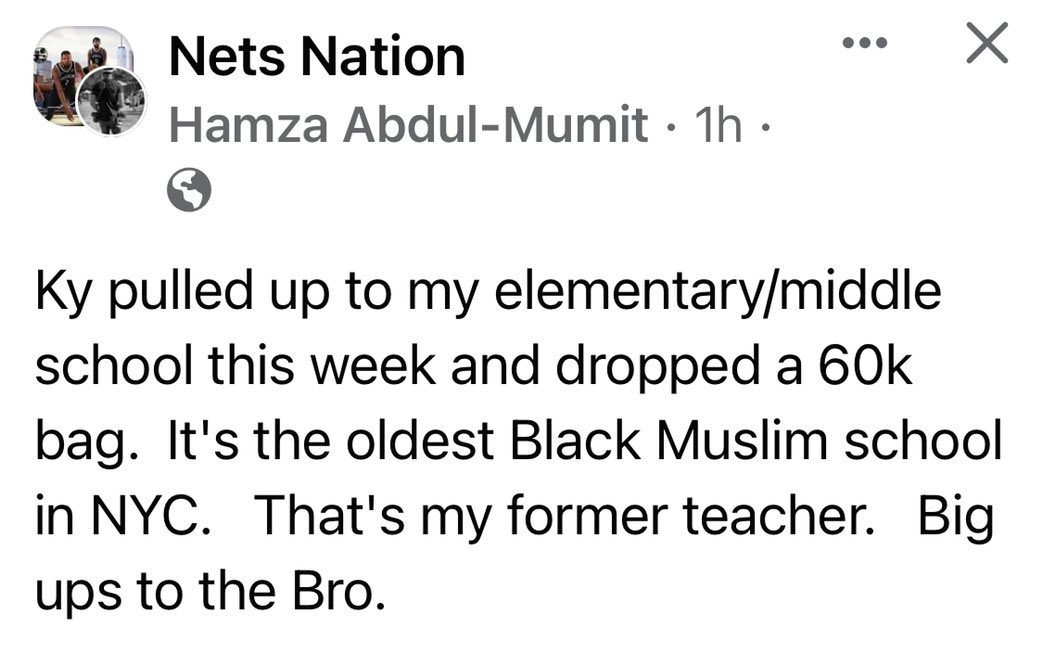 READ MORE: Quin Snyder is Helping the Lakers Without Being Paid a Dime
"Ky pulled up to my elementary/middle school this week and dropped 60k bag," he wrote.
"It's the oldest Black Muslim school in NYC. That's my former teacher. Big ups to the Bro."
Irving has donated to a string of good causes over the years, including food banks and paying off college tuitions.
While many want to write Irving off, but the truth is everyone is complex and multi-faceted, and Kyrie appears to have nothing but love in his heart.
READ MORE: DeMarcus Cousins Could Join Dwight Howard in Taiwan