Devin Booker has opened up on the heated back-and-forth that led to Klay Thompson's first ever ejection.
Thompson was shown the door after getting into it with Booker in the third quarter of Tuesday's Suns-Warriors matchup.
"I love Klay Thompson; I have for a really long time," Booker said following his team's 134-105 victory.
"But that doesn't excuse us from being competitive and talking to each other. I've always admired his game, how he plays on both sides of the ball, and obviously, the rings speak for themselves. But I'm going to bring it every time."
Booker had the last laugh, finishing with 34 points, seven assists and three steals as the Suns crushed the Warriors 134-105.
But Thompson made sure to remind Booker that while he may have won that battle, he wasn't winning the war, as he held up four fingers to represent how many championships he'd won.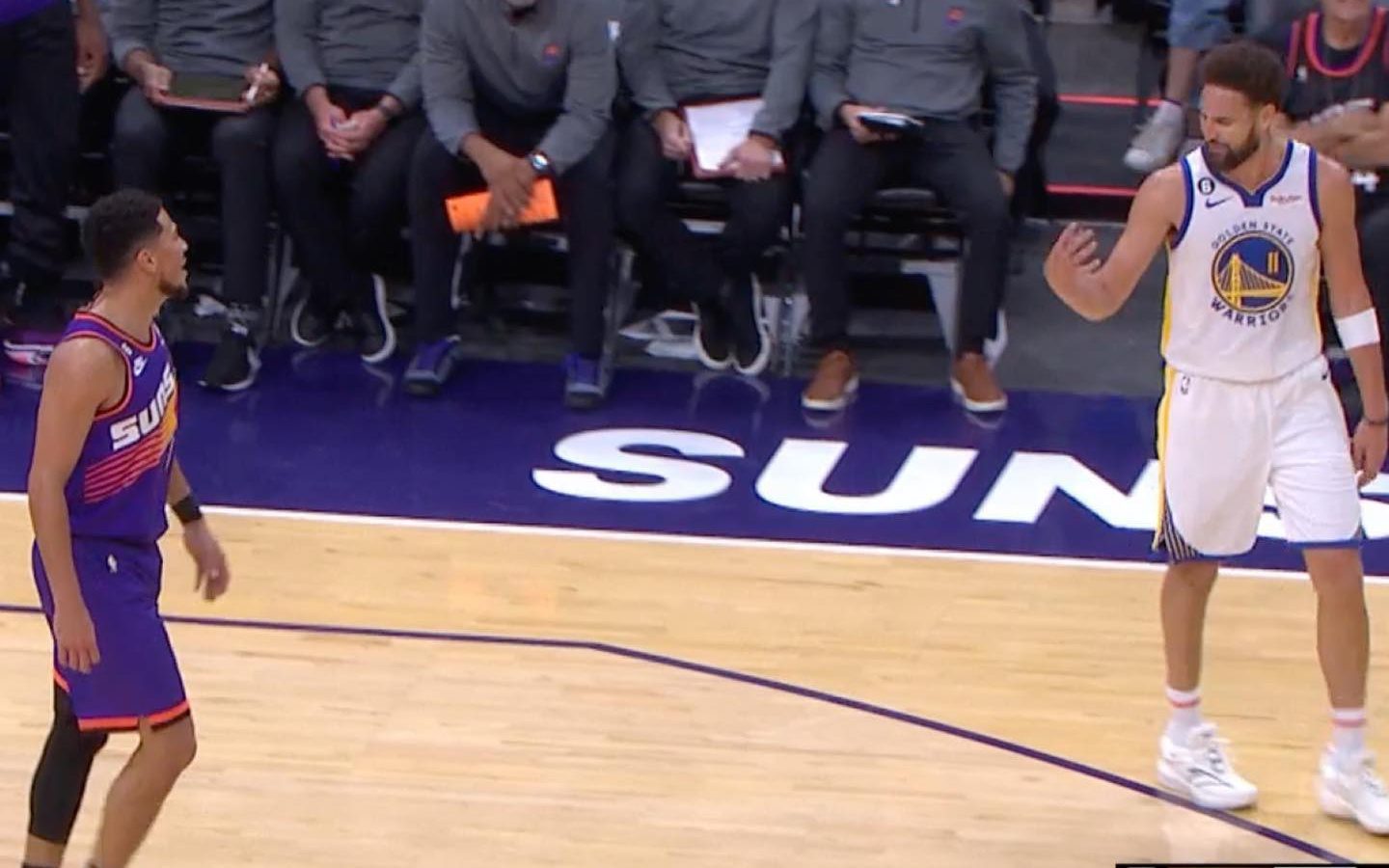 Steph Curry also shared his thoughts postgame.
"After he got thrown out, he had a lot more to say, which I love," Curry said. "The back and forth is a part of (the game) and I like that he's engaged in that respect because it matters to him."