As part of its global mission to "Change The Game For Good", Curry Brand, powered by Under Armour, has proudly forged a partnership in Australia with Charity Bounce, an organisation that exists to inspire change, build resiliency and positive job opportunities for young people at risk, using the power of sport. As part of the ongoing partnership, Curry Brand has committed to rejuvenating the facilities in Arncliffe New South Wales, Australia used for Charity Bounce programs, into the first official Curry Brand basketball court outside of the U.S. Stephen Curry has long been dedicated to making basketball accessible both on, and off the court.
However, in order to be better, athletes need the opportunity in the first place, where they can explore and nurture their unique sporting talents. Through Curry Brand; footwear, apparel, and accessories are backed by Under Armour's performance product innovations. The driving purpose is to invest in underresourced communities around the world and support young athletes facing challenges, with access and opportunity to help pave their way from potential to greatness. Founded in 2016, New South Wales, Australia, Charity Bounce is Curry Brand's first international partner.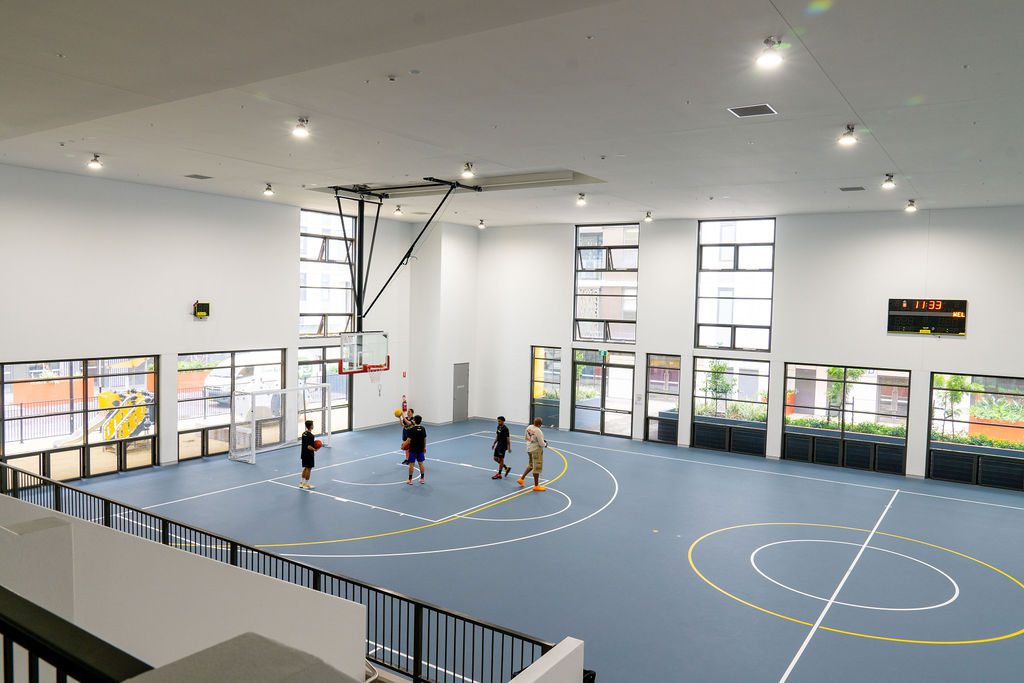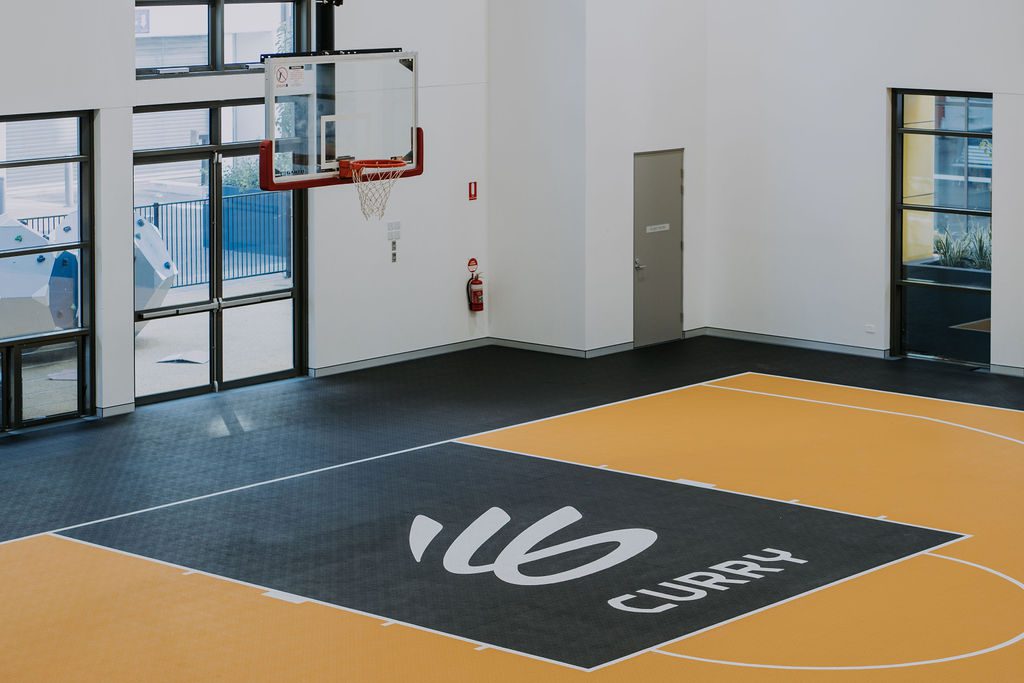 The newly developed Arncliffe Youth Centre is focused on supporting young athletes in the Bayside Council region, but it became apparent that the hard floor courts were unsuitable to host elite basketball programs or attract athletes to invest their time to engage with the charity's longer-term initiatives. Charity Bounce is now set to transform the center into a world-class sports facility where, through this partnership with Curry Brand and Under Armour, will install a Curry Brand FIBA-approved floor that will provide not only a top-of-the-line play surface, but a glistening center stage for all future Charity Bounce programs and initiatives.
"Play is a fundamental part of childhood and is critical to development. So much of who I am as a person and a leader today is because of playing sports as a kid," Curry said. "I learned the value of hard work, resilience, teamwork, communication, time management—sports teach young athletes so many critical life skills, which is why I'm passionate about making sure everyone has access to these opportunities, first through my foundation and now through Curry Brand."
With the new court installed, Charity Bounce will launch a calendar of weekly programs and initiatives to support and empower youth athletes in the neighborhood and surrounding areas. Local primary and high schools will be welcomed to access the new court and engage with Charity Bounce on its plans to deliver resiliency basketball and social impact programs to more than 5000 youths. Additionally, the venue upgrade will also be accessed by a range of other community partners and sports program providers, in partnership with Bayside Council. "We are thrilled to partner with a purpose-led performance brand, Curry Brand powered by Under Armour, in Australia." says Ian Heininger, CEO of Charity Bounce. "The new court will provide inspiration for young athletes across our programs to look beyond themselves and use the game for good. This initiative will not only encourage them to be their best, but our ambition is also that it will create a lasting impact on their sense of worth and increase their expectation of what is possible in life.
Stephen Curry has one of the most inspiring stories of resilience, and we know this partnership will be a critical piece in empowering every person that now steps on the court." The new Curry Brand Arncliffe court was unveiled to delighted young athletes on Friday, 28th January 2022 and marked officially open via a ribbon-cutting ceremony, today on Tuesday, 8th February 2022.