A whole lot has happened over the past week. A whole heck of a lot. To help you keep track of everything, here are the league's biggest winners and losers so far.
WINNERS
RJ BARRETT
RJ Barrett has worked himself into some excellent form in recent times. His 29.7 points per game this past week ranked him second in the league (just a fraction behind first-placed Joel Embiid) and he did it on 56.3 percent shooting from deep.
Barrett's excellence helped the Knicks to a 3-0 week, with substantial wins against the Spurs (+15), Mavs (+23) and Hawks (+9).
It may be a small sample size, but the Knicks' offensive rating (118.3) over that period would lead the league by a healthy margin if maintained all season, while their defensive rating (103.2) would rank second.
DARIUS GARLAND
Darius Garland has been on a rampage lately, averaging 20.5 points, 12.8 assists and 6 rebounds over the past week and rounding it out with a 27 point, 18 assist work of art against the Thunder.
Garland did it all down the stretch in that final game, scoring or assisting on the Cavs' last 11 points, all of which came within the final two and a half minutes.
The Cavs went 3-0 on the week and continued their surprisingly successful year despite losing Collin Sexton and Ricky Rubio to season-ending injuries.
DEVIN BOOKER
Despite winning the NBA's Western Conference Player of the Week award, Booker's inclusion on this list wasn't a foregone conclusion. He started the week with a 16-point night on 4-13 shooting against the Raptors and finished with a relatively easy matchup against the Pistons.
But Booker's 75 total points over his final two games, which Phoenix won by 18 and 27 respectively, were ultimately too much to ignore.
More recently, the Suns superstar is already making his case for a spot on this list next week, with a 48-point Monday night eruption in a win over the Spurs.
ANFERNEE SIMONS
The NBA is all about opportunity, and when Damian Lillard went down with an abdominal injury, Anfernee Simons' opportunity had arrived. In Portland's first game without Lillard earlier this month, Simons went off for 43 points and has shown no signs of slowing down since.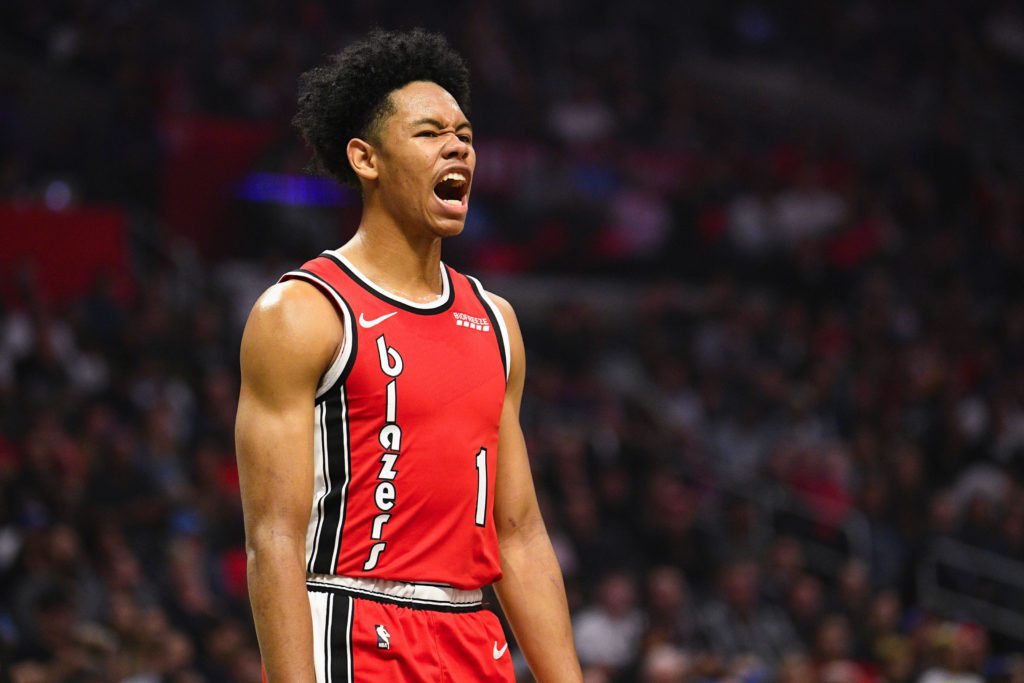 This week the young guard put up 23 points and 11 assists in a win against the Nets, and 31 points and 11 assists in a win over the Wizards.
LOSERS
LA LAKERS
When the Lakers are struggling, fingers are often pointed at Russell Westbrook. To be fair, he is often at least partially to blame. But Westbrook had just one turnover over his past three games, and yet the Lakers lost all three by an average of 18 points.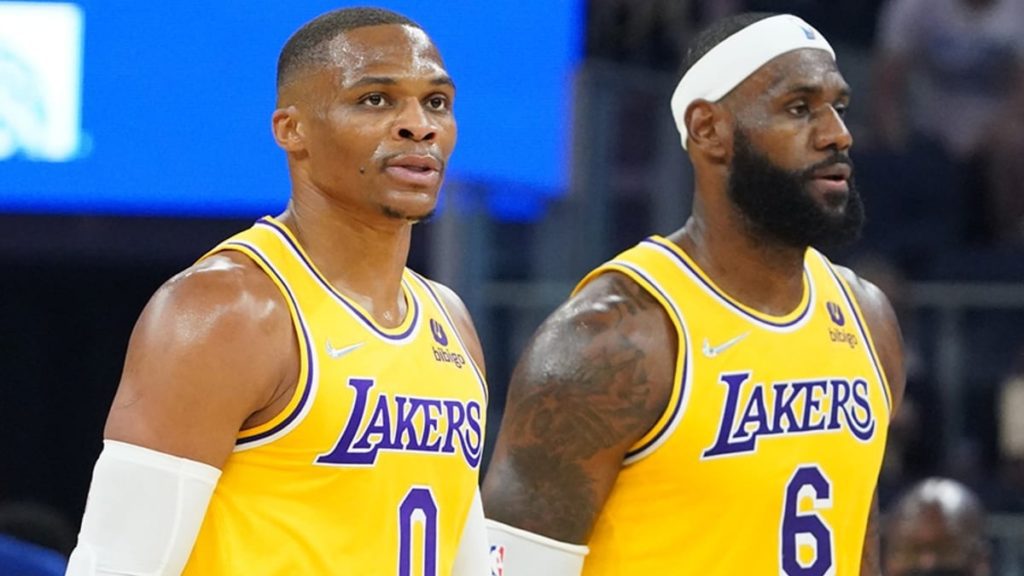 LA's problems run deep, and rarely has that been more apparent than it is right now.
CHICAGO BULLS
Not only did Chicago lose Zach LaVine to injury three minutes into their highly anticipated matchup with the Warriors, but the wounded Bulls were then blown out by 42 points at home as the Friday night blockbuster became a Friday night flameout.
It was an 0-3 week for Chicago, who also lost to Brooklyn by 26 and Boston by two. The Bulls have now lost four games in a row and five of their last six.
LaVine, Caruso and co. can't come back soon enough.
BROOKLYN NETS
Kevin Durant, James Harden and Kyrie Irving have played together in just 16 of a possible 113 games, per ESPN Stats & Info, and that trend is set to continue with Durant expected to miss four to six weeks with a knee injury.
The Nets arguably have three of the four most gifted scorers in the league. It's a damn shame they are so rarely available at the same time.