This article was originally published on July 9, 2020. 
There are no two ways about it, some NBA players straight-up have no chill and it shows in their savage tweets.
Twitter beefs and roastings are almost commonplace in this wonderfully entertaining league, and we have a glorious backlog of savage tweets to prove it.
CJ McCollum claps back at Chandler Parsons
We hit the lottery by not signing you https://t.co/eSiBaNT061

— CJ McCollum (@CJMcCollum) January 28, 2017
Melo destroys a random fan
@__Kingsleyy5 I didn't ask for your glazed donut face ass to root for me anyway!!!!

— Carmelo Anthony (@carmeloanthony) December 31, 2013
READ MORE: The NBA's Worst Contracts in 2021-22
A young Kyle Kuzma disses LeBron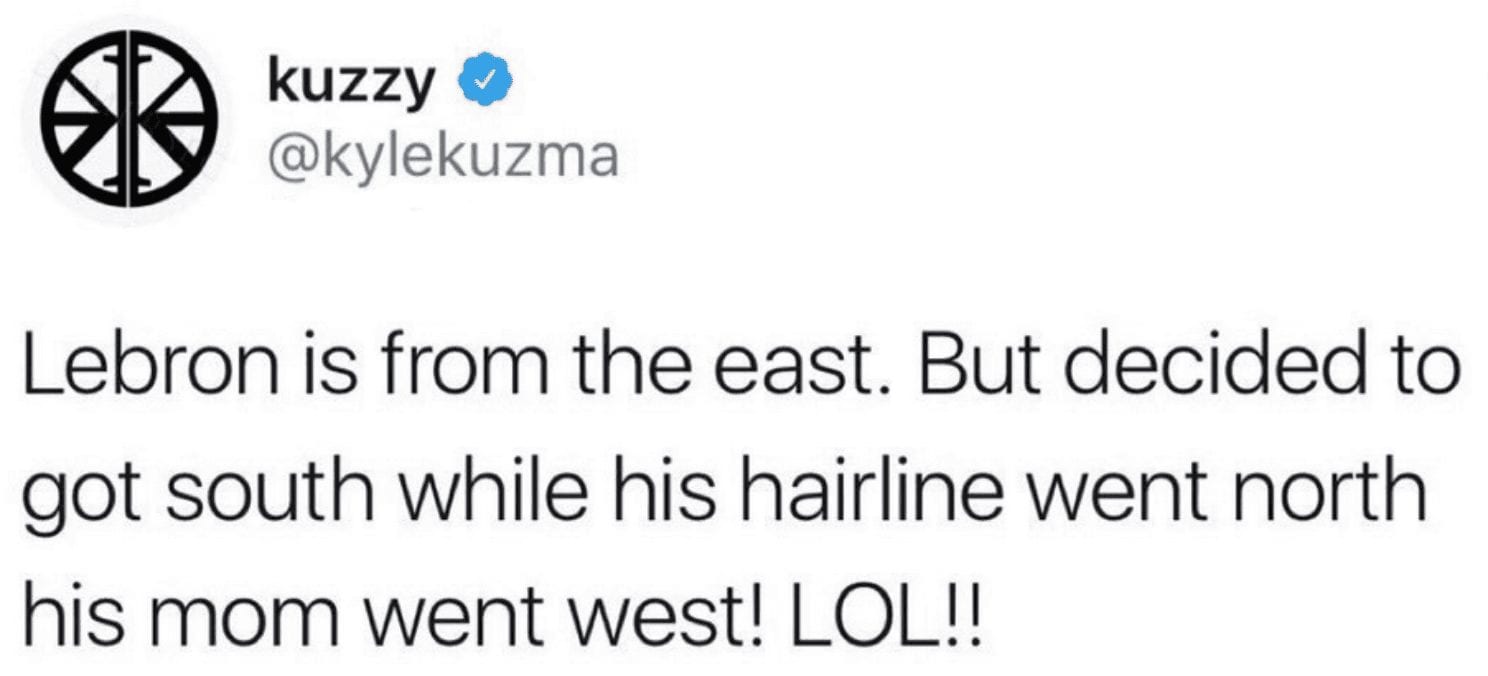 Ty Lawson puts some unnamed sucka on blast
Got damn this nigga breathe smell like death

— Ty Lawson (@TyLawson3) November 19, 2010
Joel Embiid responds to Donald Trump winning the election
Well America is tanking!!! All we can do is Trust The Process…

— Joel "Troel" Embiid (@JoelEmbiid) November 9, 2016
Embiid trolls Trump again, this time after being snubbed from the All-Star Game
Once again the popular vote didn't matter……

— Joel "Troel" Embiid (@JoelEmbiid) January 27, 2017
Kings always up to something on Twitter
https://twitter.com/SacramentoKings/status/824451585098919936
JR Smith going just a little bit too far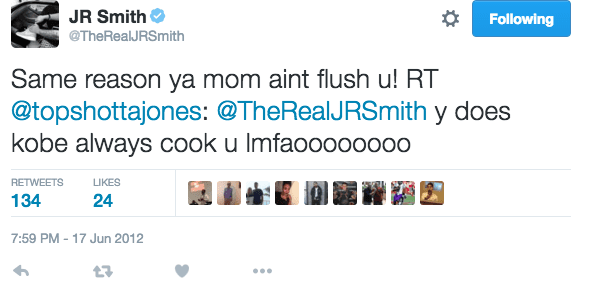 Dirk cops a roasting from his trainer
I got inspired by @VicOladipo. I also texted my trainer. Here is his response… @HoopConsultants pic.twitter.com/Wgo1p0dmh1

— Dirk Nowitzki (@swish41) May 1, 2018
The Timberwolves troll Ja Rule following his awful half-time show in Milwaukee
We too were hustled, scammed, bamboozled, hood winked, lead astray!!! pic.twitter.com/l9rhElC52d

— Minnesota Timberwolves (@Timberwolves) February 24, 2019
Dame trolls Russ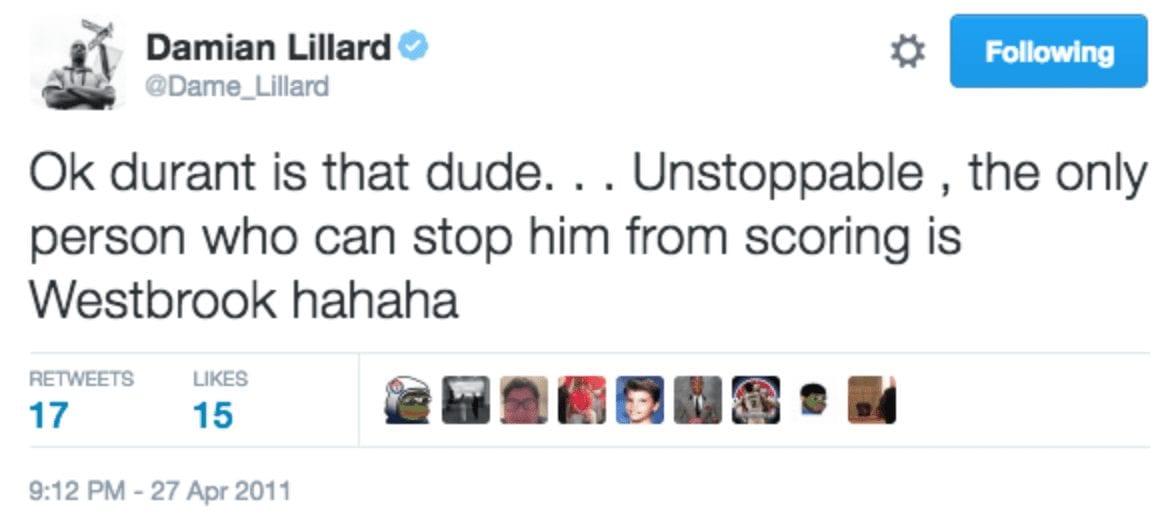 Dame goes in on LeBron after Miami's 2011 Finals loss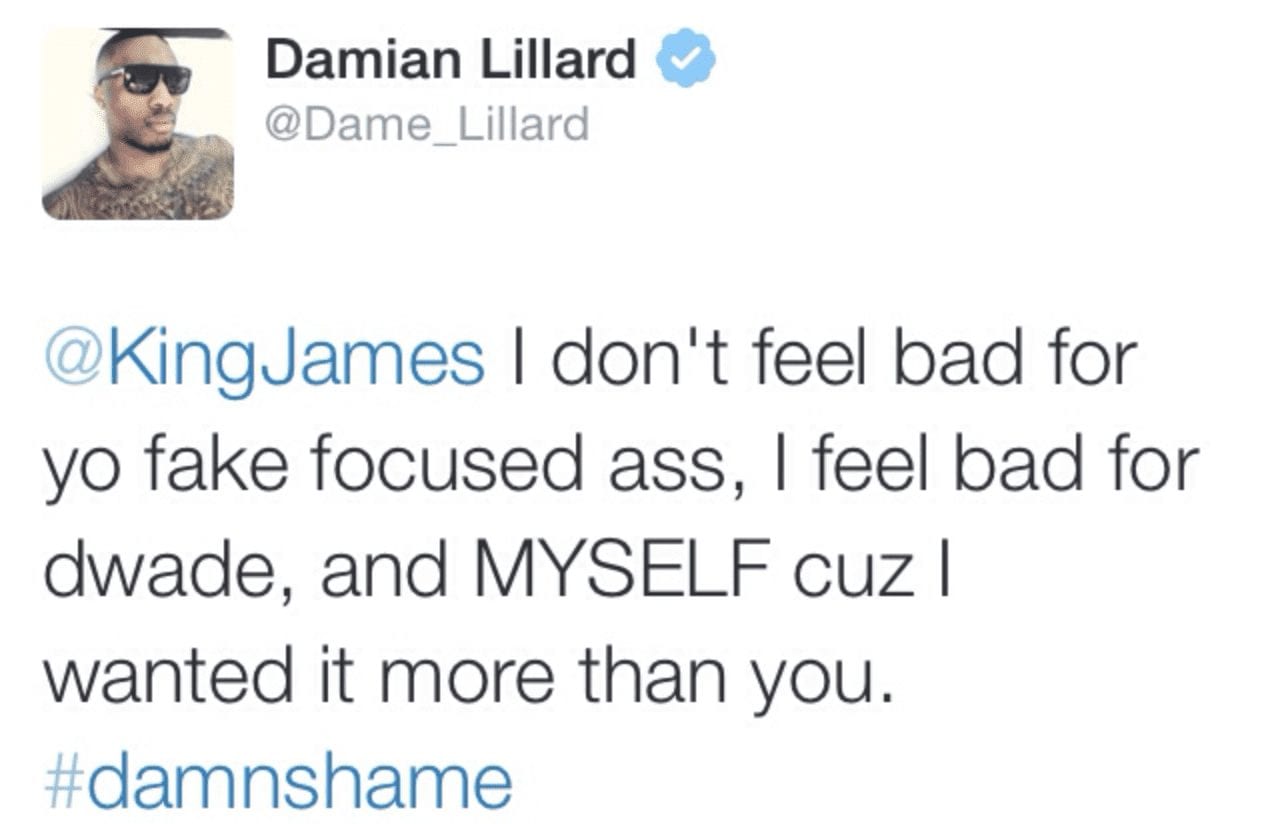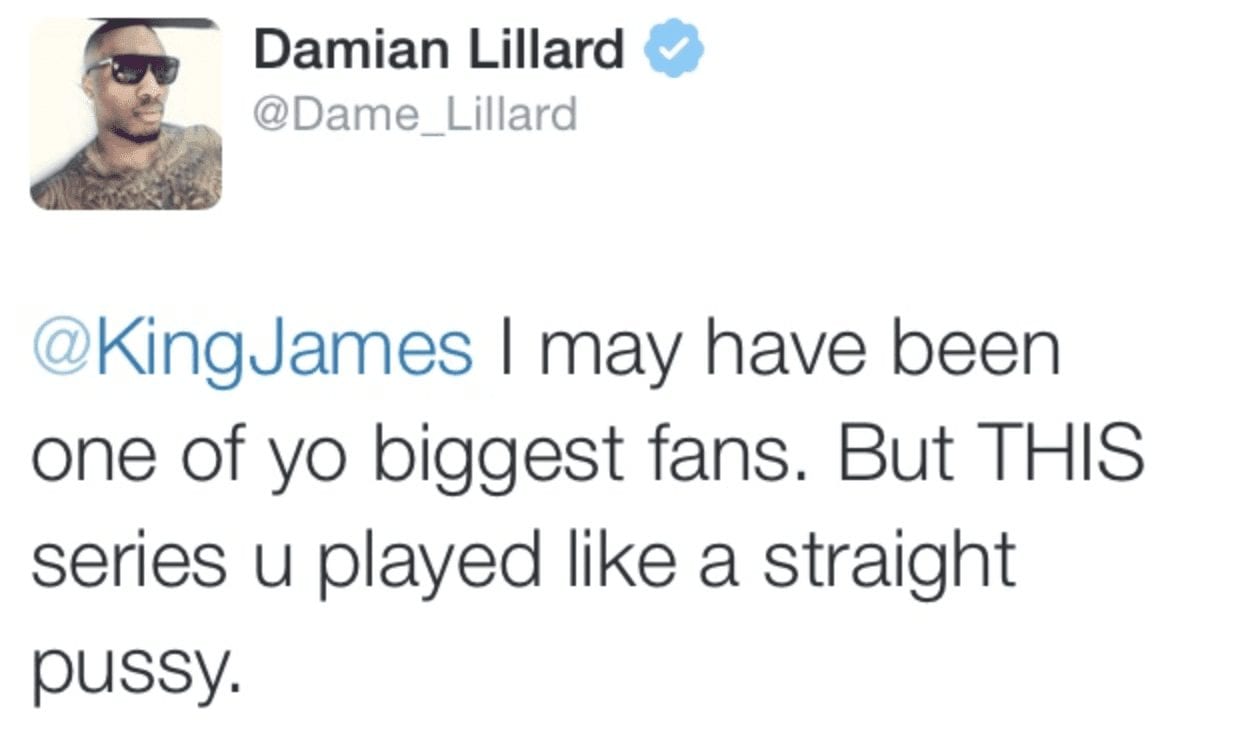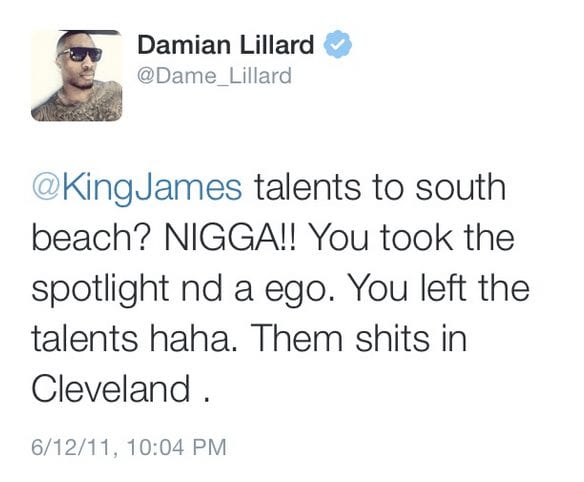 READ MORE: The NBA's Worst Contracts in 2021-22