How much does LeBron make per game? It's the question many are asking following James' one-game suspension following Sunday night's brawl in Detroit, which started when LeBron made contact with Isaiah Stewart's face and drew blood.
So, let's go digging for some answers:
How much does LeBron make per game?
LeBron is in the first year of a two-year, $85.6 million contract. He is receiving $41.2 million of that this season, meaning he earns $502,201 per game. 
However, that is not the amount of money he will lose due to his suspension.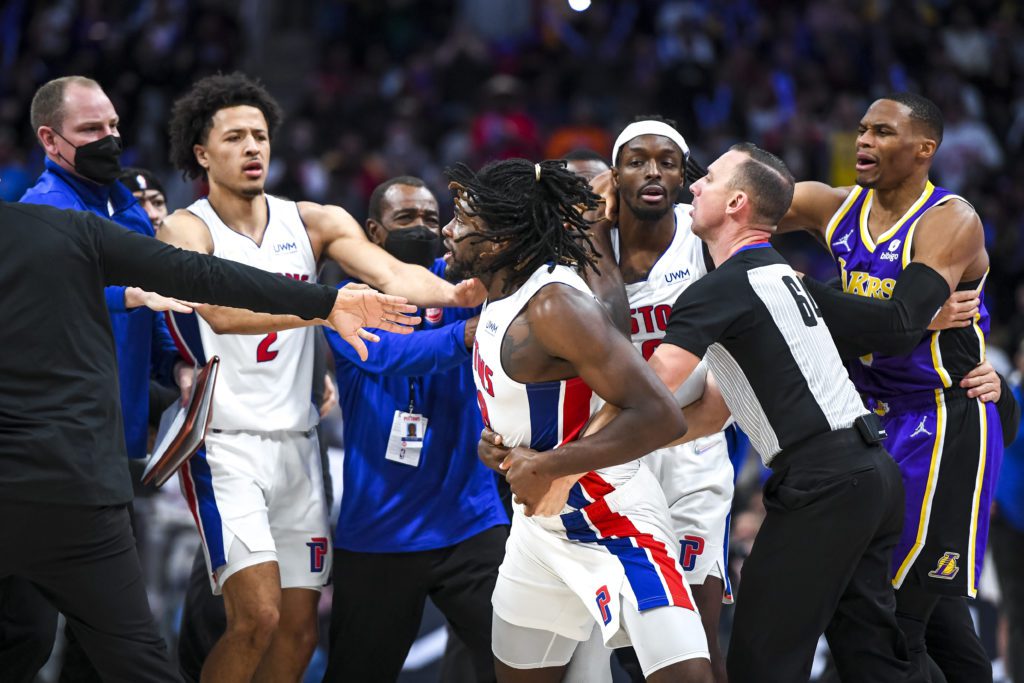 NBA players in fact lose 0.7 percent of their annual salary for every game they miss through suspension when the overall suspension is for less than 20 games.
That means James will lose $288,263 following his Sunday skirmish in Detroit.
The suspension means James will miss out on his only trip to Madison Square Garden for the season, with the Lakers scheduled to play to Knicks in New York on Tuesday night.
What the players are saying
Addressing the incident after the game, Lakers big man Anthony Davis said James never intended to hurt anyone.
"Everyone in the league knows Bron isn't dirty… it wasn't on purpose," Davis said. "We weren't going to allow him to charge our brother like that."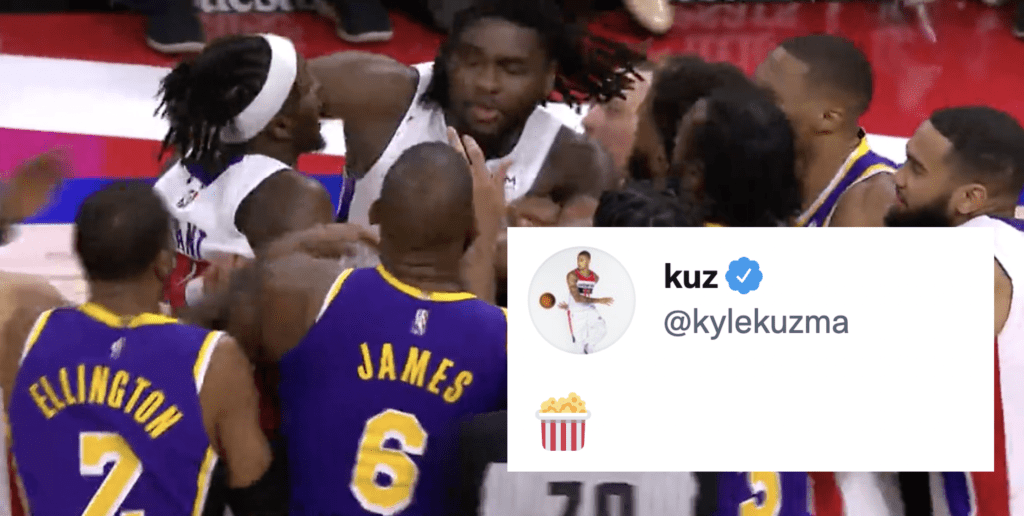 READ MORE: NBA Players React to Wild Lakers-Pistons Brawl as LeBron Draws Blood
Carmelo Anthony said the incident did at least light a fire under the Lakers after a sluggish and disjointed start to the game.
"We could have easily let the game slip away but we needed to come together at that moment," Anthony said on Spectrum Sportsnet. "… We needed something like that to spark our fire."
Pistons coach Dwane Casey claimed on Sunday that Stewart did not deserve to be punished by the league.
"He shouldn't be facing anything," Casey said. "Not getting off the court in time (is a small thing)…I don't see any ramifications from the league on that." James and Stewart did not speak to the media. The Lakers and Pistons face each other again on November 28.