When the Nets moved to Brooklyn in 2012, they were determined to make a splash. The goal was to build a team as exciting as their new billion dollar arena and celebrity co-owner.
So in a bold attempt to do so, they pulled off one of the most talked about trades of all-time, acquiring a package headlined by Paul Pierce and Kevin Garnett in exchange for a massive haul of first-round picks and a bunch of additional players.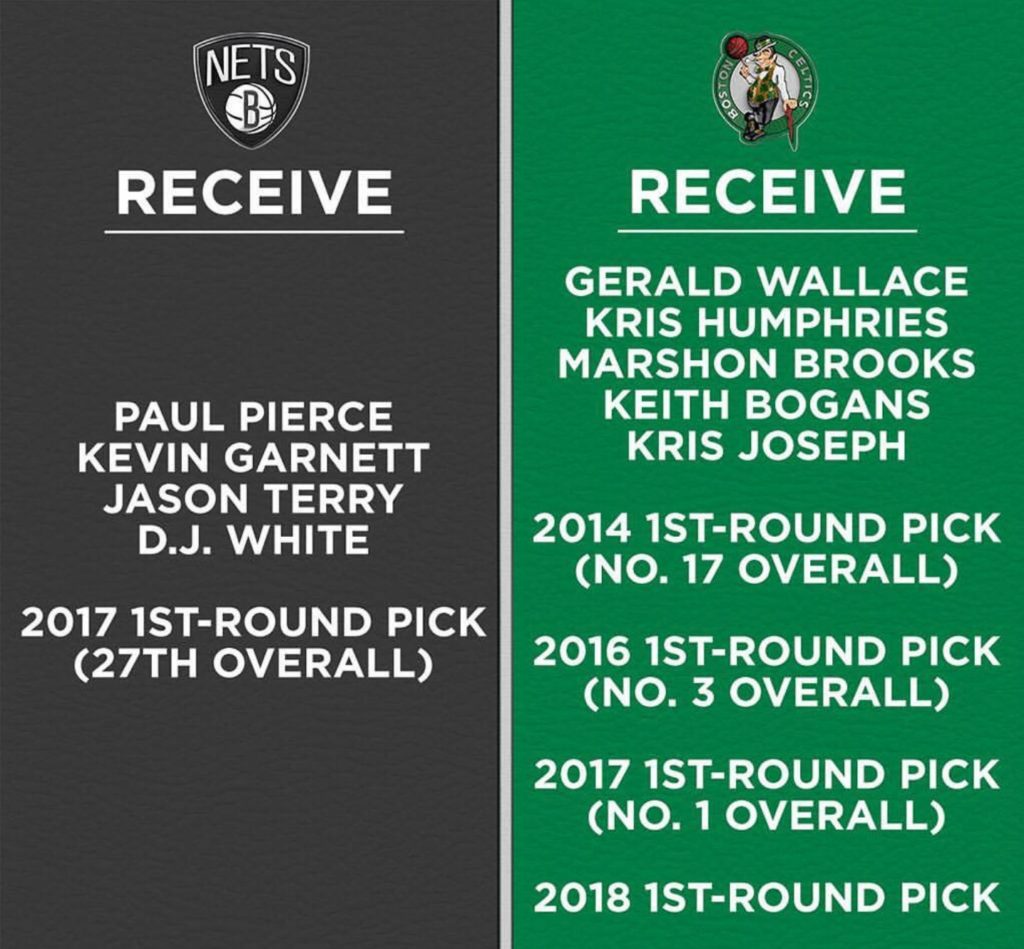 While some accused the Nets of recklessly mortgaging their future for a pair of ageing stars, they became one of the championship favourites overnight. Brooklyn was an old team but there was no denying their star power, and with Pierce and Garnett on board, they had invaluable championship experience too. These were exciting times in Brooklyn.
The Nets knew they had paid a high price when they gave up all those picks and saddled themselves with the biggest payroll the NBA had ever seen at the time, but the plan was to put their ball club on the map, and they had certainly done that.
Back in Boston, the Celtics were left with a very uninspiring roster.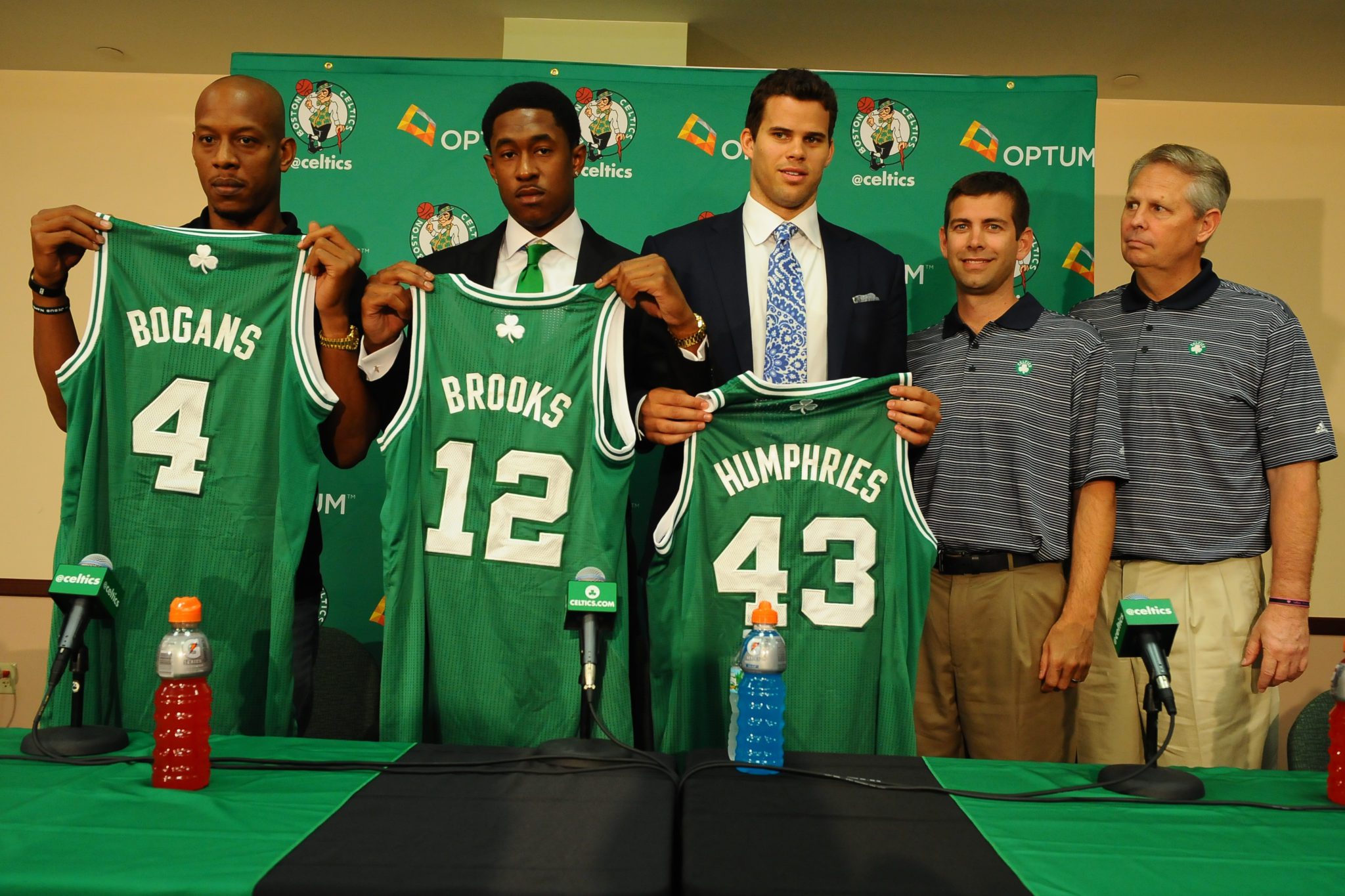 They had no stars, no real identity, and the draft picks Brooklyn owed them wouldn't be all that high as long as the Nets were winning. After all, Brooklyn had won 49 games the previous season, and that was before they added Pierce and Garnett, two legends of the game who still had some gas left in the tank the previous season.
Boston had to hope this whole experiment in Brooklyn fell to pieces. And as it turned out, that's exactly what happened.
One of the Nets' many problems was that Pierce and Garnett were unable to hold off Father Time any longer. Pierce's scoring average dropped from 18.6 points per game in Boston to 13.5 points per game in Brooklyn. He began to look less like an All-Star who played an old man's game, and more like just an old man.
Garnett experienced a much steeper decline. And once again, his sudden regression occurred right after he landed on the Nets, with his scoring plummeting from 14.8 points per game to a miserable 6.5.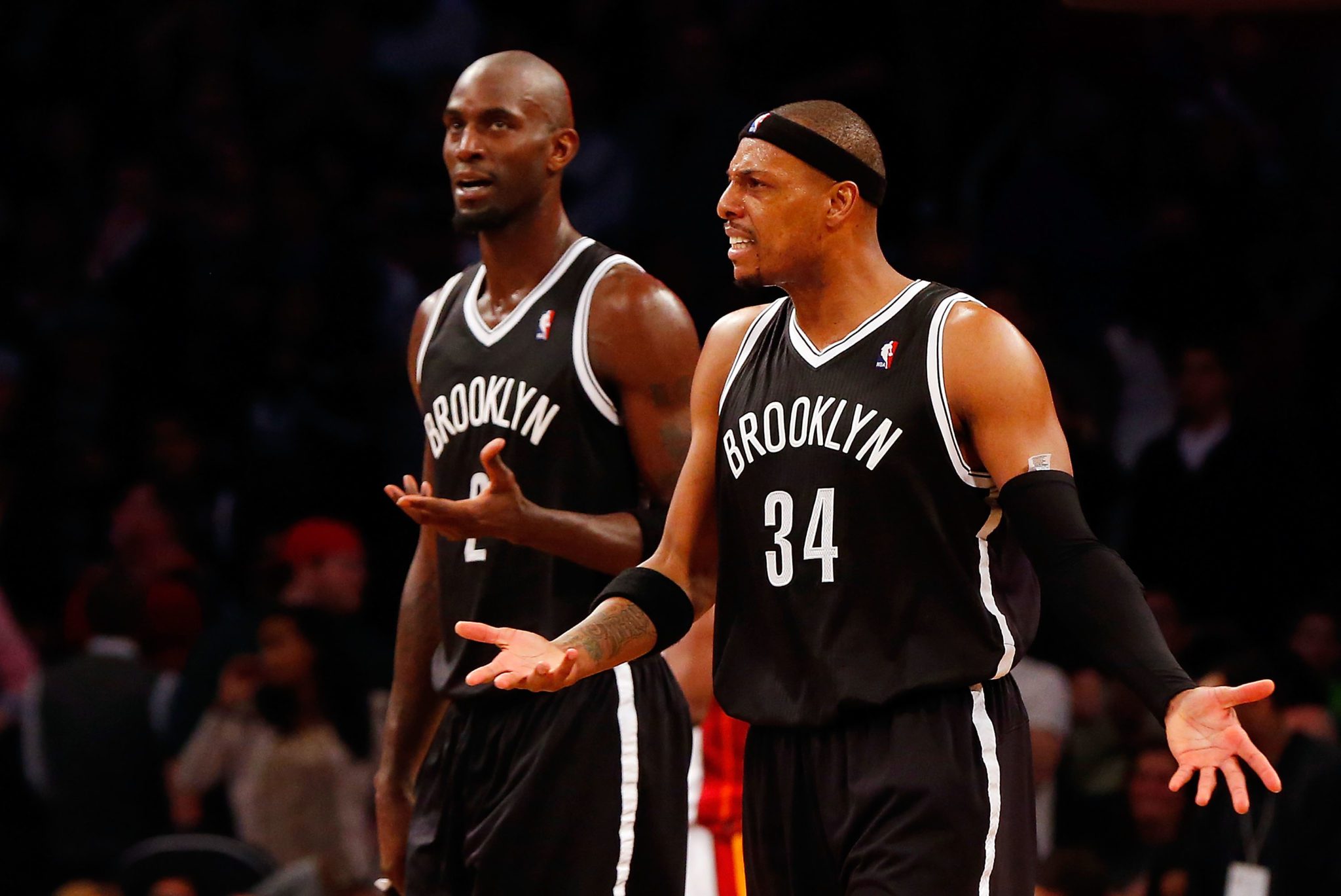 Then there were the other guys. Joe Johnson shot the three-ball well but contributed little else. Brook Lopez missed all but 17 games with a foot injury, and even when healthy he was a lousy defender and an even worse rebounder, averaging just six boards per game despite being seven feet tall.
The Nets ranked 19th in the league defensively and that alone was enough to rule them out of championship contention. This team was essentially just Lopez and a bunch of past-their-prime guys playing disjointed, uninspiring basketball.
As the season went on, it became increasingly clear the Nets had constructed their roster without giving much thought to how their players would fit together.
This was a team owned by a Russian billionaire who just wanted to make waves and sign as many big-name players as possible. Unfortunately, he acquired those ageing big names five to ten years too late.
To top it off, Brooklyn was coached by Jason Kidd, a rookie head coach at the time who didn't even have any experience as an assistant. And according to Adrian Wojnarowski, he lost the locker room just two months into the season.
Ultimately, this star-studded iteration of the Nets won five less games than the much less heralded lineup from the year before. They still made it to the playoffs as the sixth seed and scraped past the Toronto Raptors in the first round with a one-point victory in Game 7. But their postseason run was short-lived, with the Miami Heat brushing them aside in five games in the conference semifinals.
Brooklyn's big experiment really started to fall apart that offseason when Pierce left for Washington in free agency. Garnett followed him out the door partway through the following season, when the Nets abandoned their grand plan entirely and put KG out to pasture in Minnesota.
The following year, Brooklyn bought out Deron Williams, and Joe Johnson eventually moved on to Miami. What remained was a team without any star power, lottery picks, or cap space. The Nets had gone from supposedly contending for the championship to putting out depressing line-ups year after year.
But back in Boston, the Celtics' luck had started to turn. A big part of that was the acquisition of Isaiah Thomas in 2015, whose unlikely meteoric rise saw him become the third-highest scoring player in the league that season and a genuine MVP candidate.
And with Brooklyn losing so many games at that point, the picks they owed Boston were skyrocketing in value, allowing the Celtics to draft future All-Stars Jaylen Brown and Jayson Tatum in 2016 and 2017 respectively.
Boston then used their remaining Brooklyn first-rounder to trade for Kyrie Irving in a deal that also sent an injured Isaiah Thomas to Cleveland.
Throw in the free agent signings of Gordon Hayward and Al Horford, and the Celtics had a loaded squad that looked ready to contend for years to come.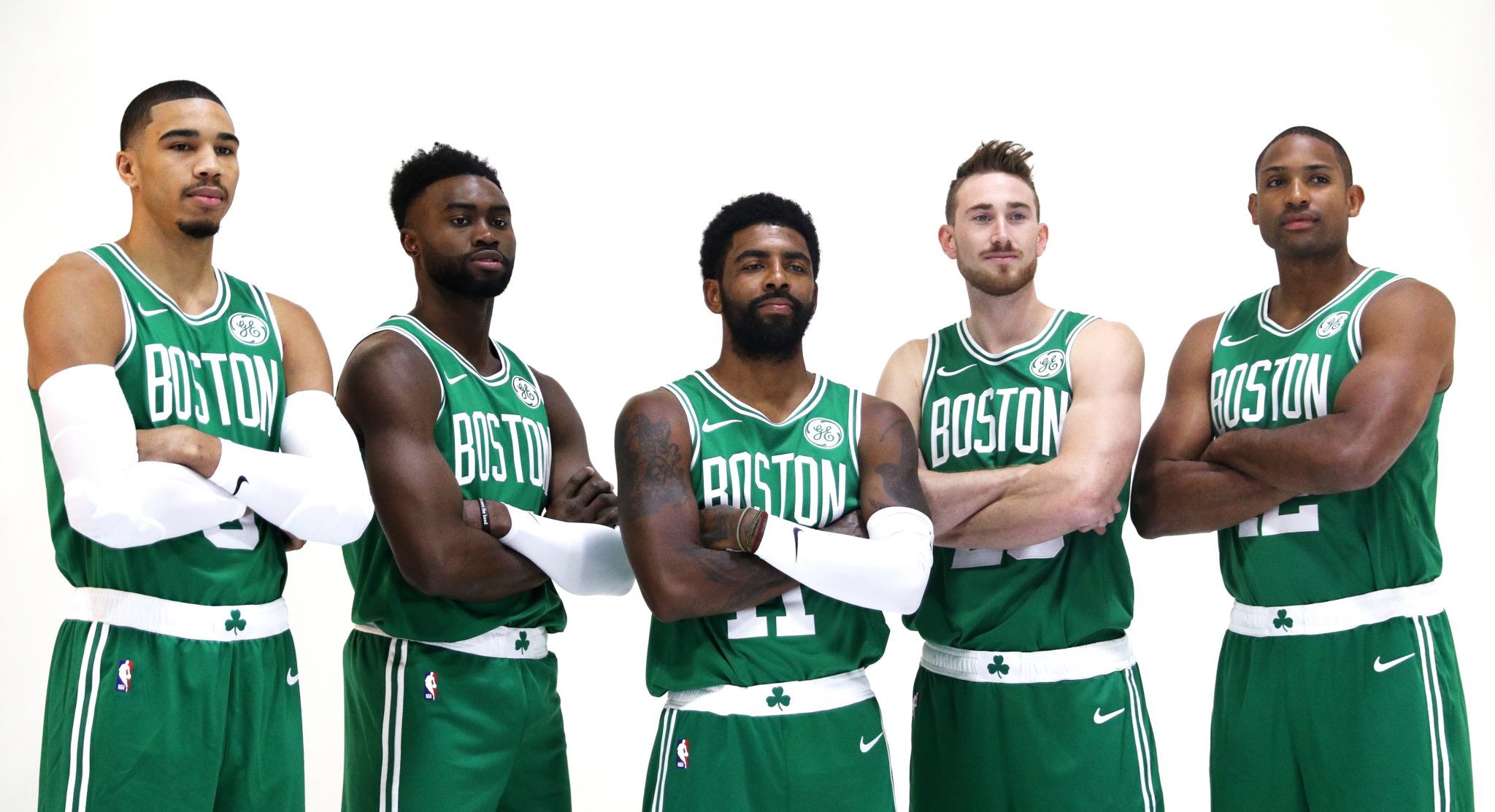 Boston became one of the best teams in the league and even took LeBron and the Cavs to Game 7 of the 2018 Eastern Conference Finals.
But just when the Celtics' situation was at its most promising and the Nets' was at its most depressing, the script started to flip (again).
Slowly but surely, things started crumble in Boston, and this was at a time when the Eastern Conference should have been theirs for the taking with LeBron moving out west to join the Lakers.
One of their biggest problems was Kyrie Irving, who was clearly a toxic presence and eroded the team's chemistry. He also blatantly quit on the team in the 2019 playoffs, throwing up an endless series of terrible shots and giving zero effort on defence before signing with Brooklyn that summer.
Gordon Hayward was another glaring problem. He was a shell of his former self after horrifically breaking his leg in his Celtics debut. Al Horford left for Philadelphia. Even Terry Rozier, who was excellent for the Celtics, eventually skipped town.
Boston replaced Irving with Kemba Walker, who helped them to another conference finals appearance in 2020, but he missed almost a third of the team's games with persistent injuries and ended up signing with the Knicks.
Tatum and Brown never went anywhere, but they no longer had enough help, as the Celtics' championship dreams became a mere fantasy.
It was far from the expected outcome for a team that not only stole away an incredible collection of top-tier picks, but made good use of every single one of them.
And to make matters worse for the Celtics, Brooklyn had started to turn things around against all the odds. Remember, all the Nets' first-round draft picks belonged to Boston, and asking an NBA general manager to build a team without picks or cap space is like asking Picasso to create a masterpiece without paint.
The Nets' outlook was so grim that noted Celtics fan Bill Simmons even questioned the intelligence of incoming Brooklyn GM Sean Marks for taking on the job.
But Marks started making moves anyway, kicking off what would become one of the greatest rebuilds of all-time with these key moves:
– Trading Thaddeus Young for rookie Caris LeVert, who later became a 20 points per game scorer.
– Signing Joe Harris to a two year, $2 million contract, with Harris now leading the NBA in three-point percentage in two of the past three seasons.
– Signing Spencer Dinwiddie to an all-time bargain three-year, $2.9 million deal before anyone else realised how good he could be.
– Selecting elite rim protector Jarrett Allen 22nd overall in the 2017 NBA Draft.
– Trading Brook Lopez and a late first-round pick to the Lakers for D'Angelo Russell.
None of those deals attracted much fanfare at the time, but they quietly transformed Brooklyn into one of the most exciting young teams in the league, and it was all thanks to their front office's incredible knack for finding diamonds in the rough.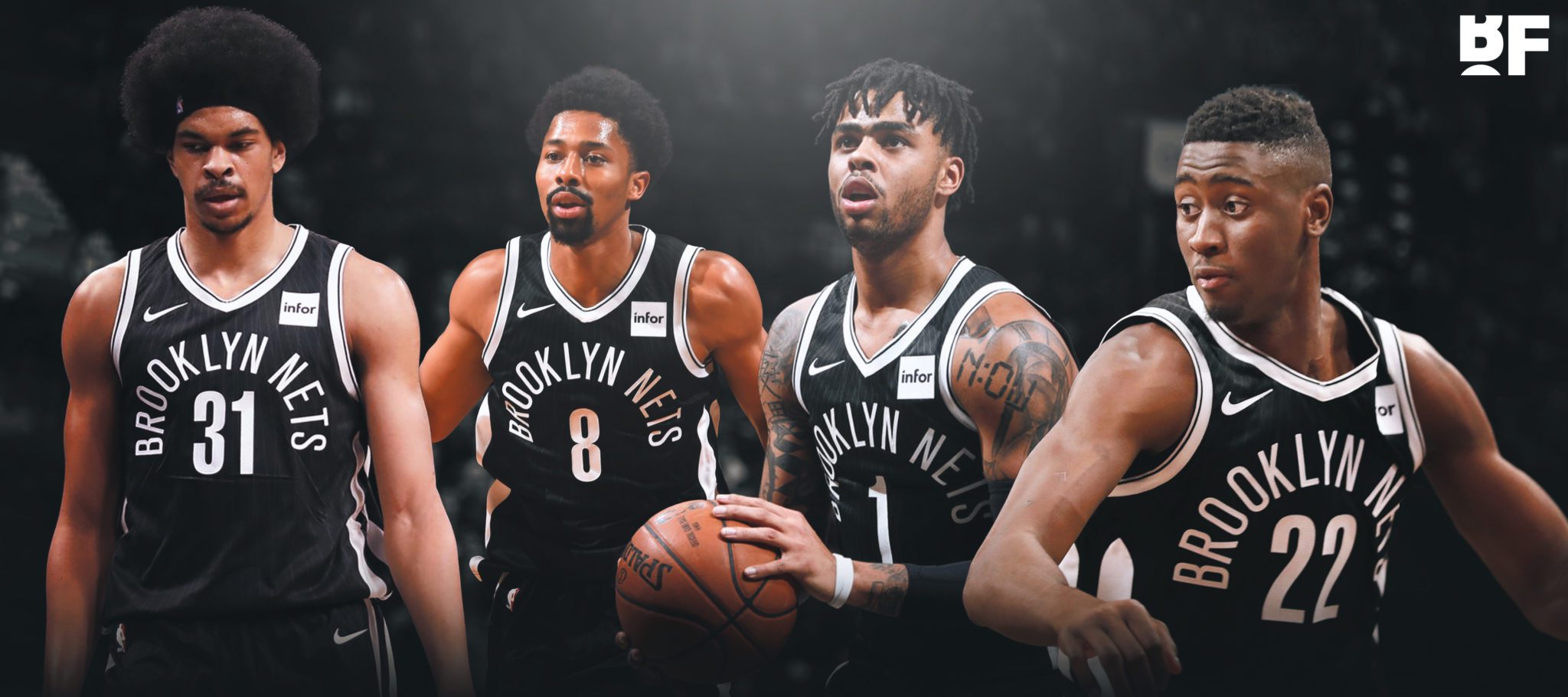 But this was only the beginning.
In 2019, the Nets packaged D'Angelo Russell into a sign-and-trade deal with Golden State that landed them Kevin Durant. That same day, they stole Kyrie Irving away from the Celtics in free agency.
Then on January 16, 2021, Brooklyn's superteam was complete when they traded Caris Levert to Indiana in a four-team deal that got them James Harden and the most formidable line-up in the NBA.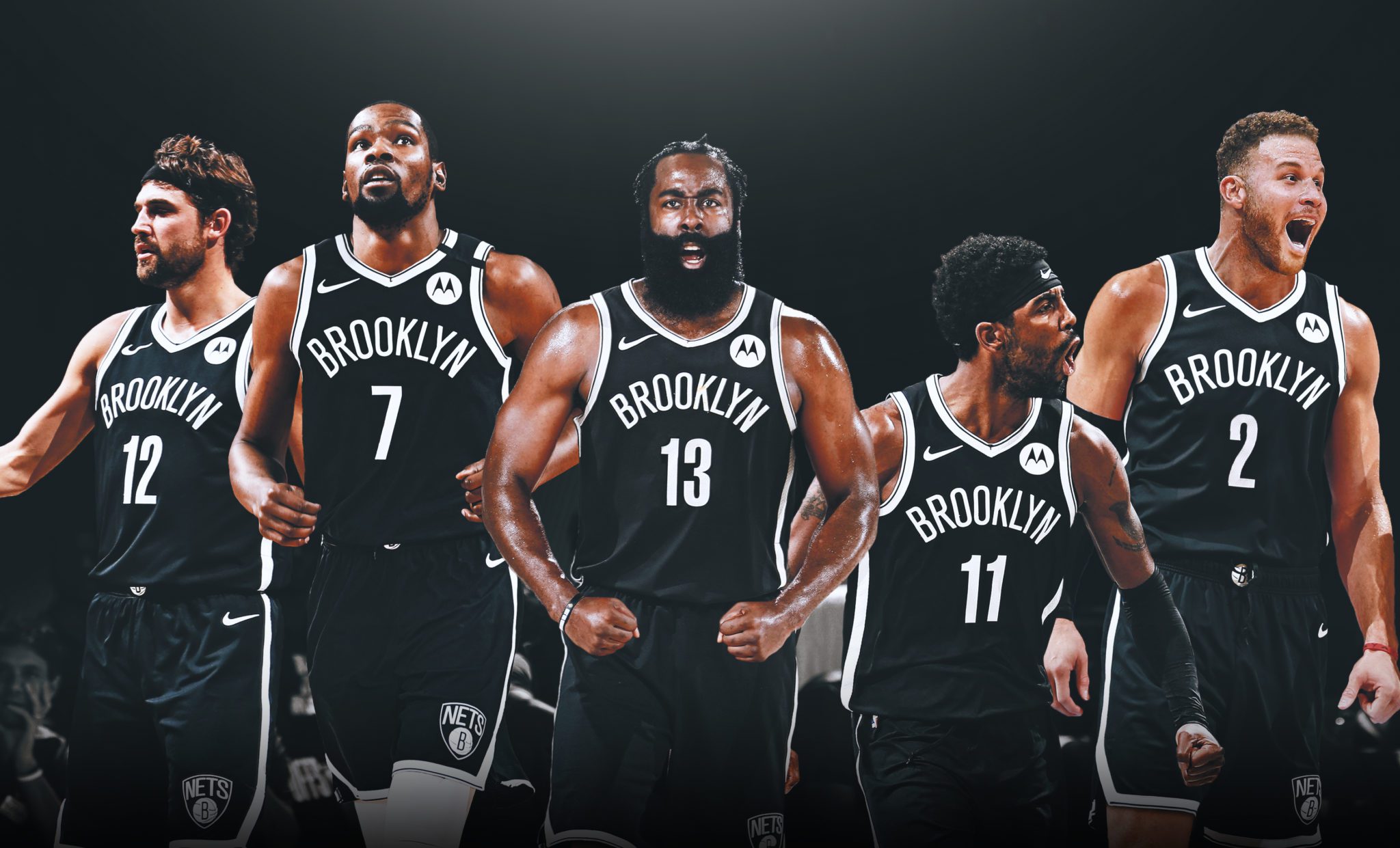 Factor in a rejuvenated Blake Griffin and a flame-throwing Joe Harris, and the end result was a team that crushed Boston 4-1 in the first-round of the 2021 playoffs.
The loaded Nets were just one shoe size away from eliminating last season's eventual champions with just one of their three star players healthy, and despite the premature playoff exit, they were almost immediately declared title favourites for the following season anyway.
This sort of heavyweight status was absolutely unthinkable for Brooklyn just a few years prior, back when they were stripped of all their assets and left for dead. That fateful Boston trade should have propelled the Celtics to greatness and buried the Nets alive.
Instead, Boston missed their championship window entirely, while Brooklyn kicked open the coffin door and built the most formidable roster in basketball, the team they thought they were building when they pounced on Pierce and Garnett all those years ago.