The New Orleans Pelicans are still grappling with an inconvenient truth that threatens to derail the franchise: Zion Williamson still cannot get into the kind of shape that gives his knees or ankles any chance of survival.
Not once has Williamson reported to the Pelicans in shape following time off, and considering Monday's revelation that he spent much of the offseason recovering from a fractured right foot, it's extremely unlikely his body is anywhere near where it should be.
The Pelicans star clearly has a hard time getting into shape at the best of times, so sitting on the couch waiting for his foot to heal for much of the summer was the worst thing that could've happened.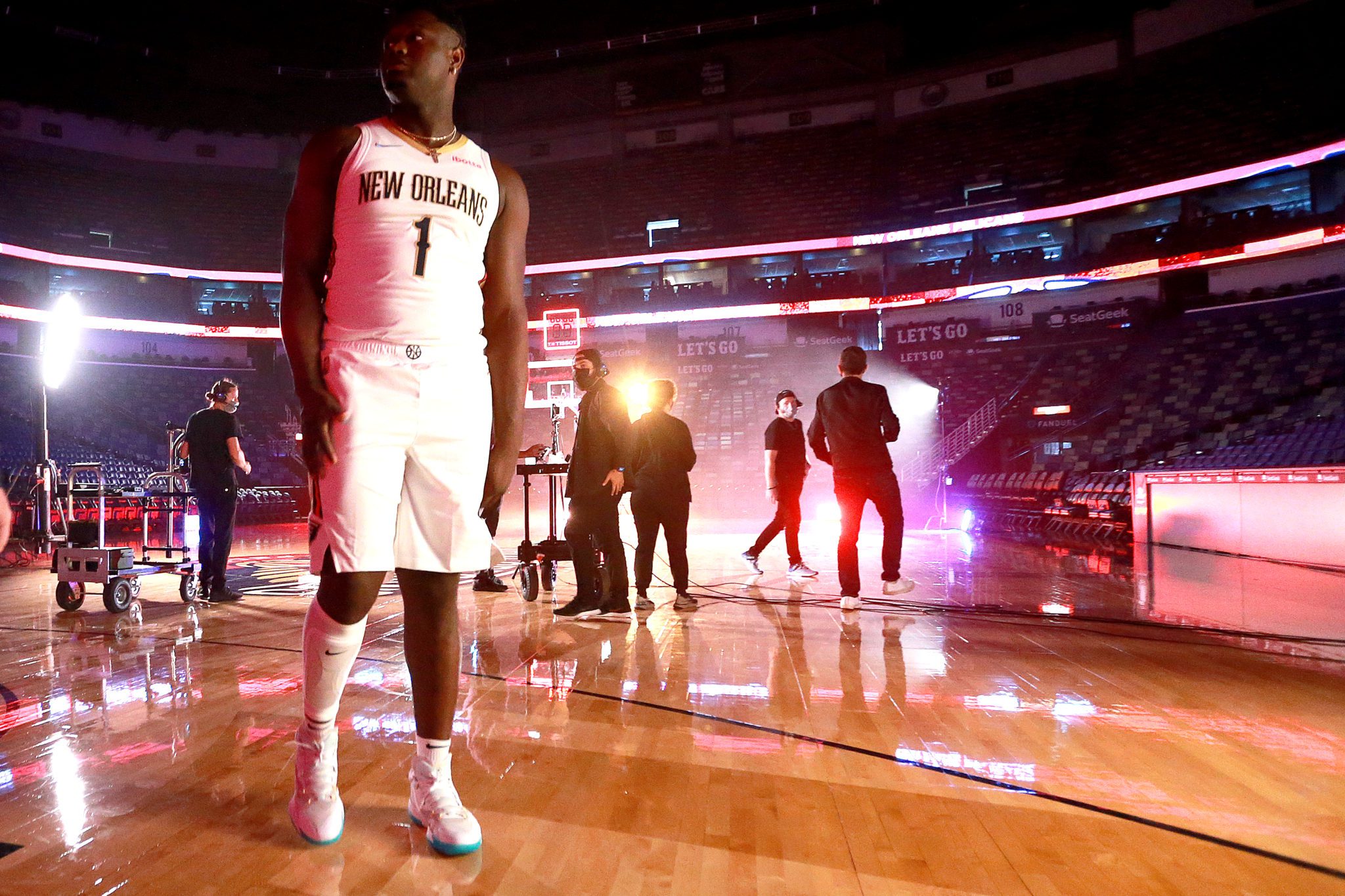 Perhaps the most alarming part of Williamson's situation is his horrific injury history which stretches all the way back to his high school days, when he was significantly lighter than he is now.
He missed several months of AAU action with a deep knee bruise in 2017, suffered another knee injury in his senior year of high school, and burst through one of his shoes and injured his knee at Duke.
After turning pro, he suffered a bone bruise in his left knee during Summer League, tore his meniscus during the preseason, and had his minutes heavily limited in the bubble before sitting out the final two games of the season with right knee soreness.
Williamson is still a superstar-level player at his current weight, but for how long? His injury history suggests his knees and feet are already buckling under all that weight.
The problem is that not only does more weight add more strain, but it means more time spent recovering from injuries, which makes it harder to lose weight, and the vicious cycle continues.
It's hard to see how this ends well unless Zion makes some drastic changes to break that cycle.