LeBron James has addressed his decision to get vaccinated after his initial resistance.
Speaking at the Lakers' media day on Tuesday, James confirmed he had been fully vaccinated despite originally being "very sceptical about it all". He said he eventually decided it was "the right thing to do".
"I don't talk about other people and what they should do," James told reporters. "We're talking about individual bodies. We're not talking about something political or racism or police brutality. I don't think I personally should get involved in what other people do for their bodies and livelihoods.
"I know what I did for me and my family … But as far as speaking for everybody and their individualities and things they want to do, that's not my job."
While James stopped short of urging others to get vaccinated, some NBA players have been far more outspoken.
Most recently, Draymond Green showed up to Golden State's media day wearing a t-shirt which vented his frustrations with those who refuse to get the shot.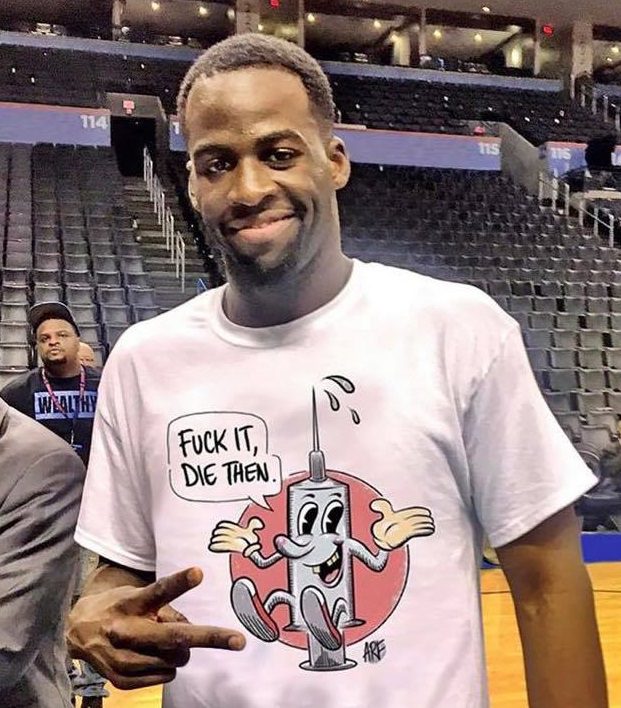 In Orlando, Robin Lopez trolled anti-vaxxers by saying he was "doing his own research" on whether the Milwaukee Bucks had in fact won the championship last season.
Robin Lopez with the line of media day. he's gonna "do his own research" to see if his brother actually won the title 😂😂😂😂 pic.twitter.com/CYMyCxiRx9

— Dustyn W (@CallMeDBlock) September 27, 2021
While some players have made headlines with their anti-vaccination stances, most notably Kyrie Irving and Andrew Wiggins, the NBA's current vaccination rate sits at around 90 percent as teams urge their players to protect themselves and their families.