It was a brutal rollercoaster ride littered with heartbreak. Before the latest iteration of the team arrived in Tokyo last month, the Australian Boomers had narrowly missed out on winning their first ever medal four times across the previous eight Olympics. With the pain of the past ever-present, it was hard to overstate the importance of Saturday night's bronze medal match for Australia's immensely proud national team.
No one felt the weight of responsibility heading into Saturday's showdown with Slovenia more than Patty Mills, Australia's leading scorer and long-time spiritual leader. With Mills and integral teammates Joe Ingles and Aron Baynes approaching their mid-thirties, time was running out for a core group that had put Australian basketball on the map, but not on the podium.
Heading into the bronze medal match, it was gut-check time for Mills and his men who had just 48 hours to bounce back from a brutal 19-point loss to the United States in a semi-final they once led by 15. Everyone expected an emphatic response from Mills, but no one could have predicted what was to come.
The Aussie floor general erupted for a Boomers career-high 42 points and nine assists to beat Slovenia 107-93 and lead Australia to its first ever Olympic medal in emotional scenes which gripped the nation.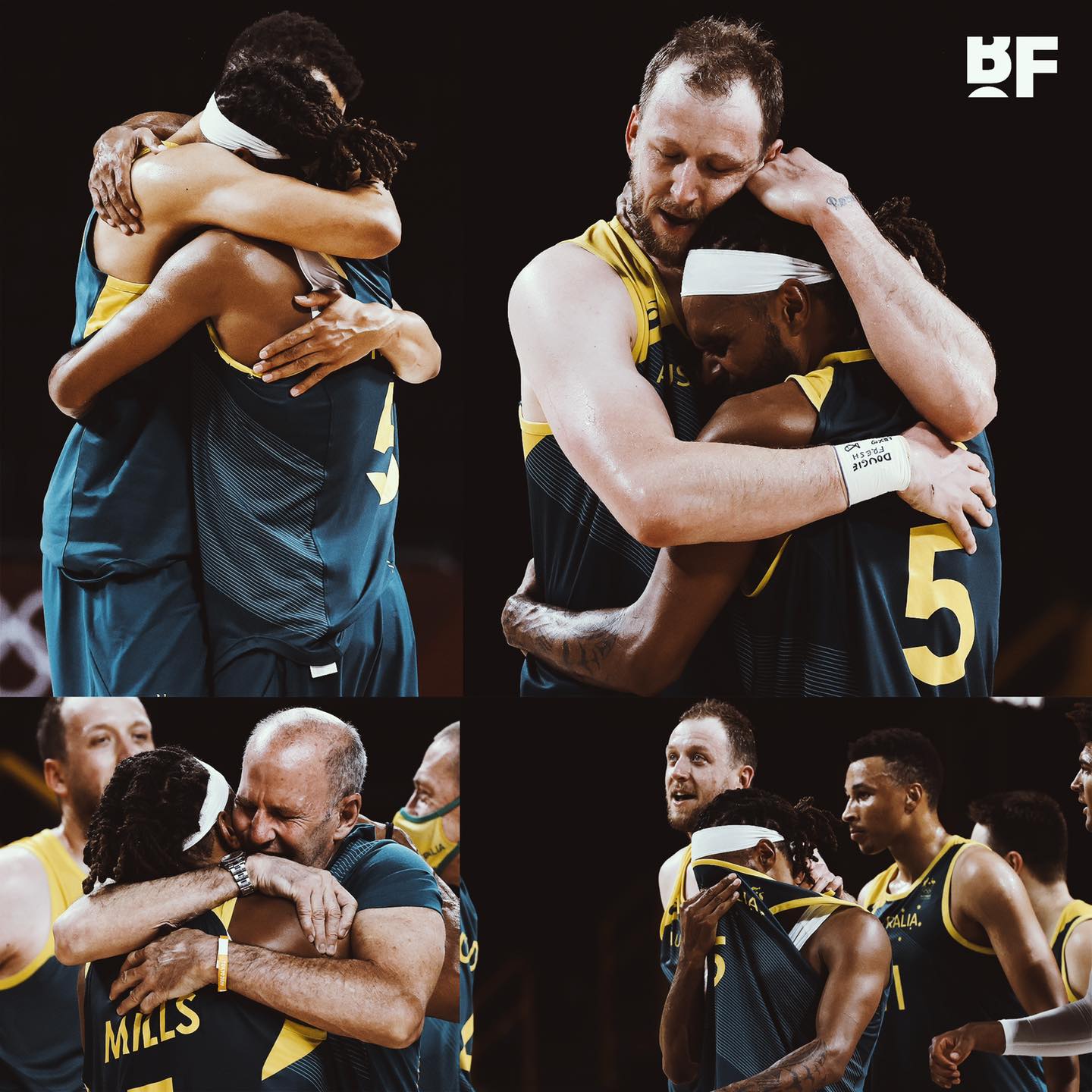 "We have been waiting for this moment for a long time," Mills said on Channel 7 during Australia's euphoric celebrations. "It's taken a lot of experiences, a lot of ups, a lot of downs, for us to get over the hump. And it's our culture, at the end of the day, Australian culture, our Aussie spirit."
"It's the boys being able to hang together and understand what it means to represent your country, and how deep the layers go. For it to just come pouring out in moments like this (is great). I don't know whether to cry, laugh, smile… a lot of emotions."
Mills' staggering performance also sealed his place in the tournament All-Star Five and served as the most spectacular example yet of something Mills has been doing for years: stepping up when his country needs him most.
Best known to many as a handy spark off the bench in the NBA, Mills is in fact one of the greatest scorers international basketball has ever seen, particularly in big games and crunch time situations.
In the absence of clutch statistics for FIBA basketball, we pored through endless play-by-play records to calculate Mills' clutch stats and paint a picture of where he stands among the modern game's most clutch Olympic and World Cup scorers.
HOW MILLS' CLUTCH SCORING STACKS UP WITH THE ALL-TIME GREATS
In all major international tournaments since 2010 (excluding his first Olympics and World Cup as a near-teenager), Mills has put up 24.5 points in games decided by 10 points or less, an average which would lead four of the past six Olympics in scoring. This is someone who, as the 55th pick of the 2009 NBA Draft, wasn't exactly considered by American scouts to be destined for stardom.
To provide further context, Mills' scoring output in games decided by 10 points or less exceeds that of Manu Ginobili (21.3 PPG) and Pau Gasol (20.1 PPG), two of the greatest scorers in the history of FIBA basketball. To make their comparison with Mills as fair as possible, stats from Ginobili and Gasol's final Olympics, which they played at 39 and 41 years of age respectively, have been excluded.
Mills' 21.7 point average in games decided by five points or less also edges out Ginobili (19.7) and Gasol (20), as does his scoring against Team USA, with Patty averaging 23.7 points against the United States compared to Ginobili's 21 points per game and Gasol's 22.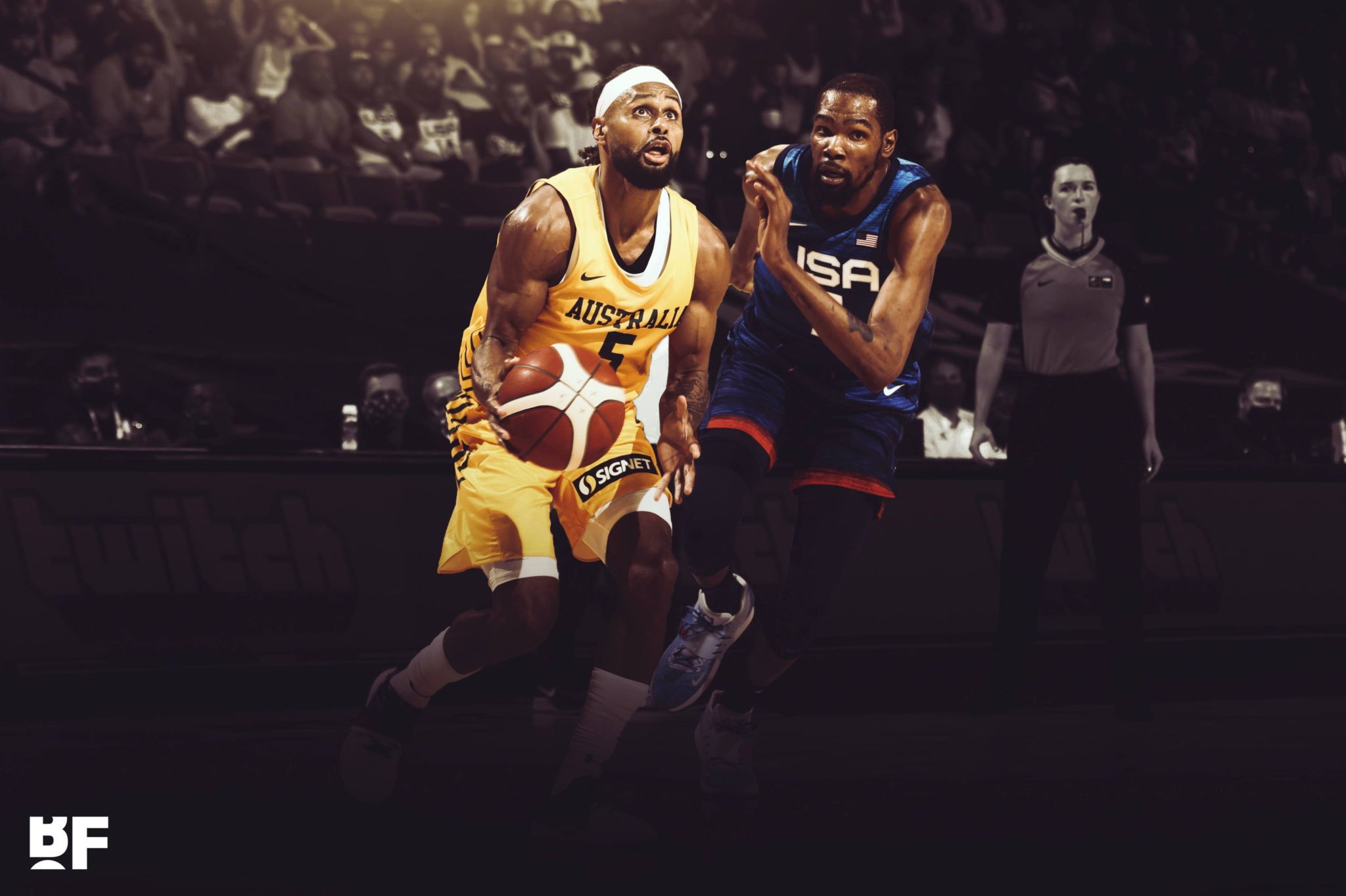 Meanwhile, Mills' 6.1 points per fourth quarter in close games matches Ginobili's efforts exactly at the 2012 Olympics, the Argentinian's best tournament statistically, and Patty's 4.4 points per game in the last five minutes exceeds Manu's 3.1.
Of course, Australia relies more heavily on Mills than Spain and Argentina rely on Gasol and Ginobili, and none of this is to suggest Patty is better than either player. But it does illustrate the point that Mills is in the absolute top tier of big-game scorers in Olympic and World Cup basketball.
And what makes the Patty Mills experience so exhilarating is his eye for the dramatic, something which results in a constant flow of clutch moments. In this year's FIBA window alone, he made a game-winner against Argentina ahead of the Olympics, before leading Australia to a second consecutive win against Team USA with seven points in the final five and a half minutes.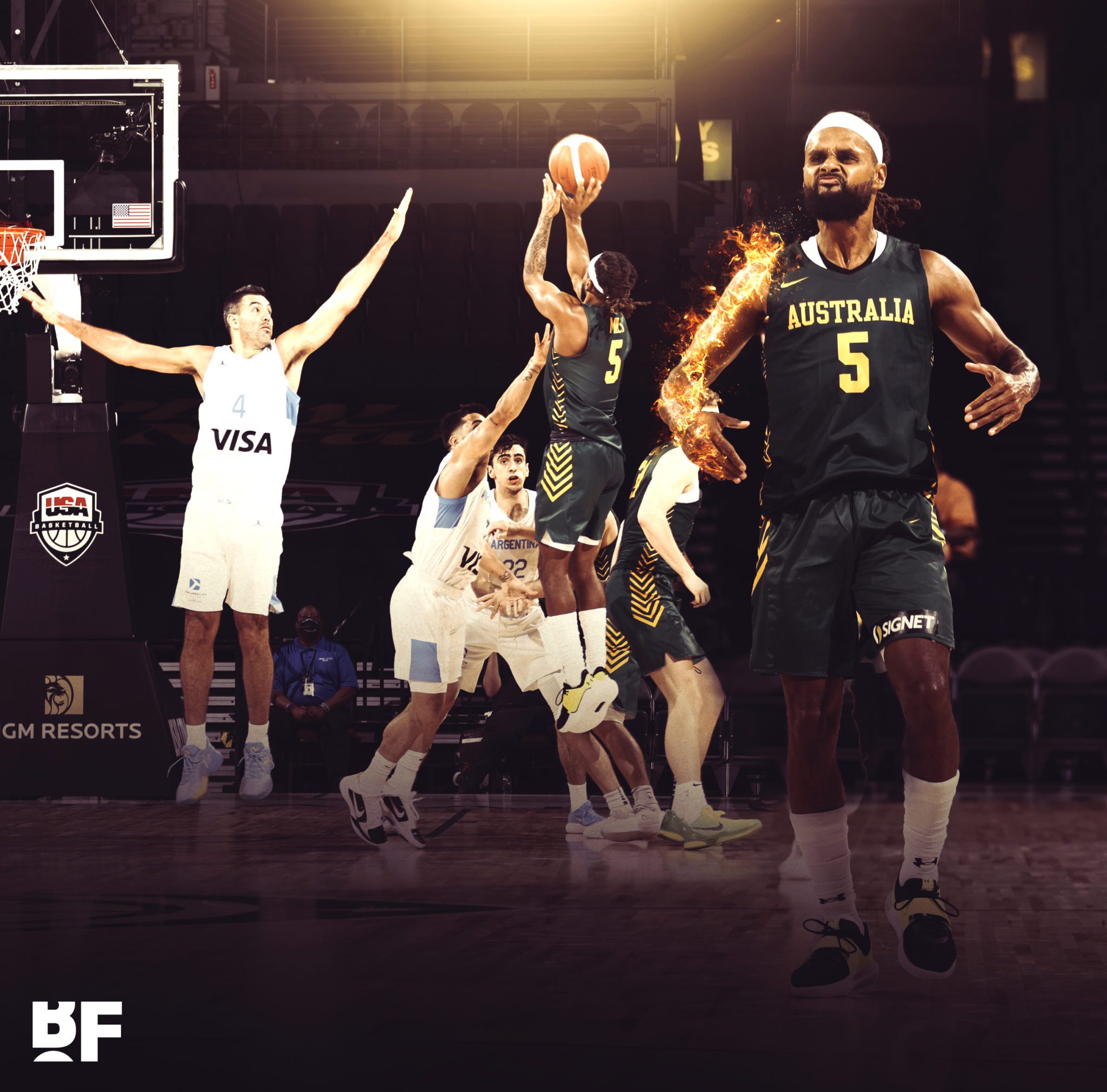 Once the real games began in Tokyo, Mills hit the dagger to bury Italy in Australia's second game of the tournament. Against Germany three days later, he rebounded from a poor shooting stretch to repeatedly set up his teammates for easy points at the rim, finishing with three dazzling assists in the last six and a half minutes to put the game to bed.
In fact, Mills' ability to find other ways to perform in crunch time when his shooting is off has become one of the most impressive things about his game, according to two-time Olympian and Mills' former Australian teammate, Brad Newley.
"When he started creating against Germany, dropping a couple off to Jock (Landale) and Nick (Kay), that was him recognising his value as a distributor in that moment," Newley said. "That's a great sign of maturity in any player."
It's a sentiment echoed by Australian basketball legend and five-time Olympian Andrew Gaze.
"He's not just out there for himself but he's providing for others," Gaze told Basketball Forever. "He has such an influence on the success of others and we see that in those end-of-game situations."
WHERE IT ALL BEGAN
Mills' stunning Olympic career began in 2008 when he was a promising 19-year-old between seasons at Saint Mary's College. Despite still being a year away from playing his first professional game, he led the Australians in scoring with 14.2 points per game off the bench.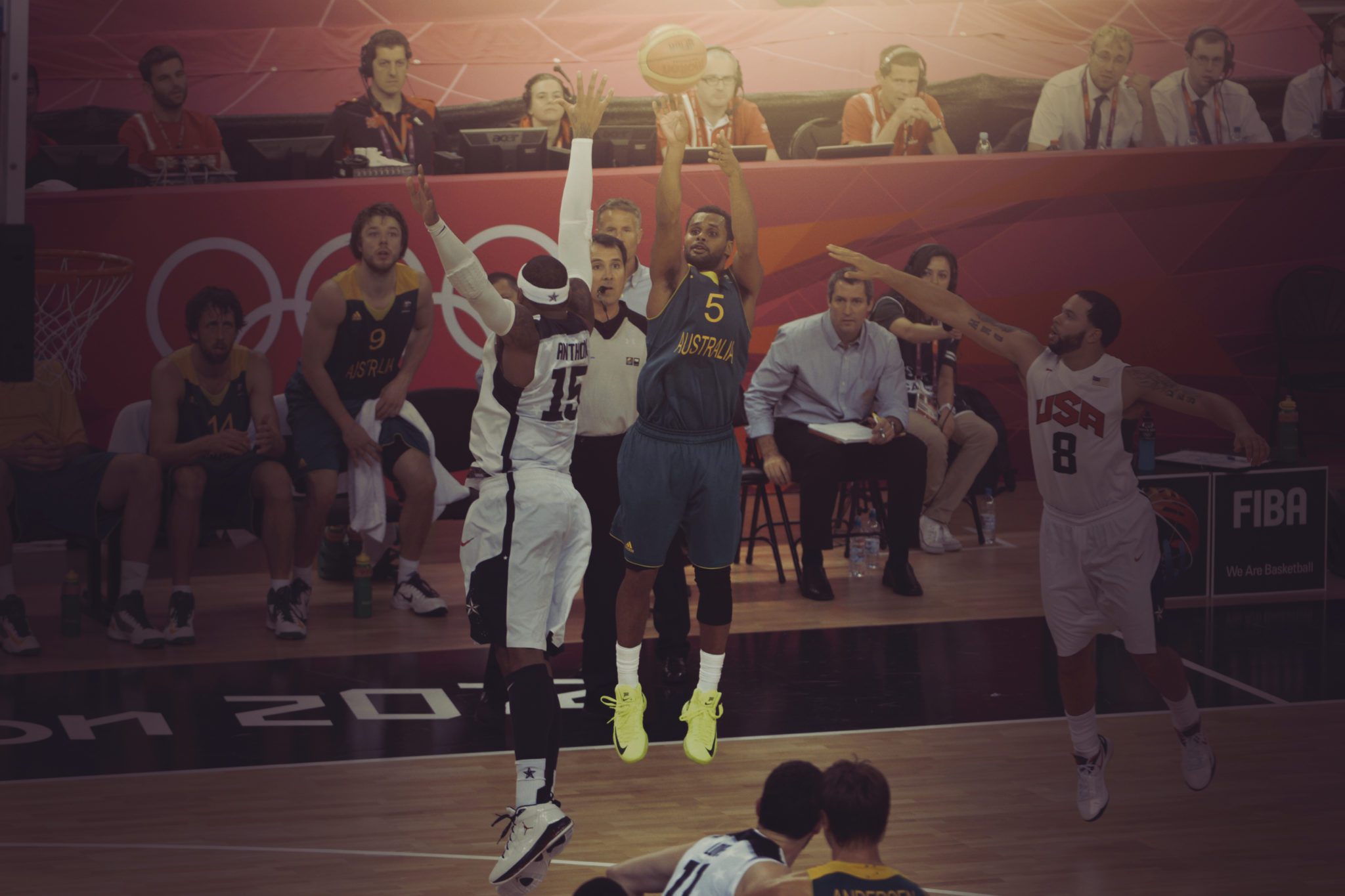 Mills' confidence was never lacking, but it grew even further from there. Rarely was that more evident than at the 2012 Olympics, where at 23 years of age, he led the tournament in scoring with 21.2 points per game across a breathtaking run highlighted by a 39-point game against Great Britain. It was the third-highest score by an NBA player at the Olympics, with Mills' 42-point game against Slovenia ranking second.
His crunch-time abilities were on full display in Australia's next game, when he hit the game-winner against Russia.
"The execution was just so clutch," Newley said. "We all knew Patty was taking that shot and we all knew it was going in."
The night Mills buried Russia at the buzzer, he was having his worst shooting performance at the Olympics to date, having managed just 4-15 from the field and 2-9 from beyond the arc. But it didn't matter. The Australians were never giving the ball to anyone else on that final play.
"All the guys on the team have always had such a huge amount of belief in him," Newley said. "The way Patty embraces the big moments is second-to-none. Every time he takes a shot like that, you just expect it to go in because that's just how clutch he is."
Mills missed the 2014 World Cup with an injury but returned for the 2016 Rio Olympics in spectacular fashion, saving his two biggest performances for Australia's marquee games against Spain and the United States, which also happened to be Australia's only two close games of the tournament.
Patty scored 30 points against the United States on 50 percent shooting despite being guarded by the likes of Paul George and Klay Thompson, two of the best defenders in the world. He scored eight points in the last four and a half minutes to bring the Australians within four points inside the final two minutes, before USA's overwhelming firepower eventually prevailed.
Mills then had another 30-point game against Spain in the bronze medal match, with eight points in the fourth quarter. He put Australia in front with 1:42 remaining but a highly questionable foul call ultimately cost him the game and shattered the Australians' dreams of winning their first ever medal.
When Mills next hit the court for Australia it was in an enormously hyped matchup with Team USA in front of an Australian record 52,000 fans in Melbourne ahead of the 2019 World Cup. In some of the most memorable scenes in Australian basketball history, Patty erupted in the fourth quarter and single-handedly clinched Australia's first ever victory against the United States and snapped their 78-game winning streak in the process.
Mills dropped 30 points on the Americans, including 10 points in the last three minutes with 50,000 fans in absolute raptures. He didn't just put the nail in Team USA's coffin, he jumped in the hearse, delivered the coffin to the burial site and conducted the funeral service himself.
There was an enormous amount of pressure on Mills to perform that night in what was the most hyped game of basketball ever played in Australia, and he responded with the greatest fourth quarter takeover of his international career.
At the World Cup which followed, Mills scored nine points in the final five minutes against Lithuania including a three-point dagger. He later made a series of clutch plays including the game winning steal and assist against France. In the semi-final against Spain, Mills reminded everyone that he was in fact human when he missed a free-throw with scores tied and four seconds left in regulation. He finished with 34 points including 14 across the fourth quarter and two overtime periods, but Australia ultimately succumbed to the eventual champions.
GOING TO THE NEXT-LEVEL IN AUSTRALIAN COLOURS
Mills' sustained excellence in big games for Australia has led many to wonder how anyone could possibly elevate their game to such an extreme extent the moment their NBA jersey is replaced with a national team one.
Increased minutes and usage goes some way to explaining it but there's a deeper, emotional element at play that's such a critical part of Mills' success with his national team, according to Australian basketball great and four-time Olympian Shane Heal.
"I think it's his unbelievable passion to play for Australia that really seems to inspire him to take his game to another level," Heal told Basketball Forever. "It's always so different to come back and play for your country and Patty's the best example of that.
"You look at the NBA and it's a selfish league, it's about money, it's about contracts. But when you pull on the green and gold and represent your country, all of that goes out the window.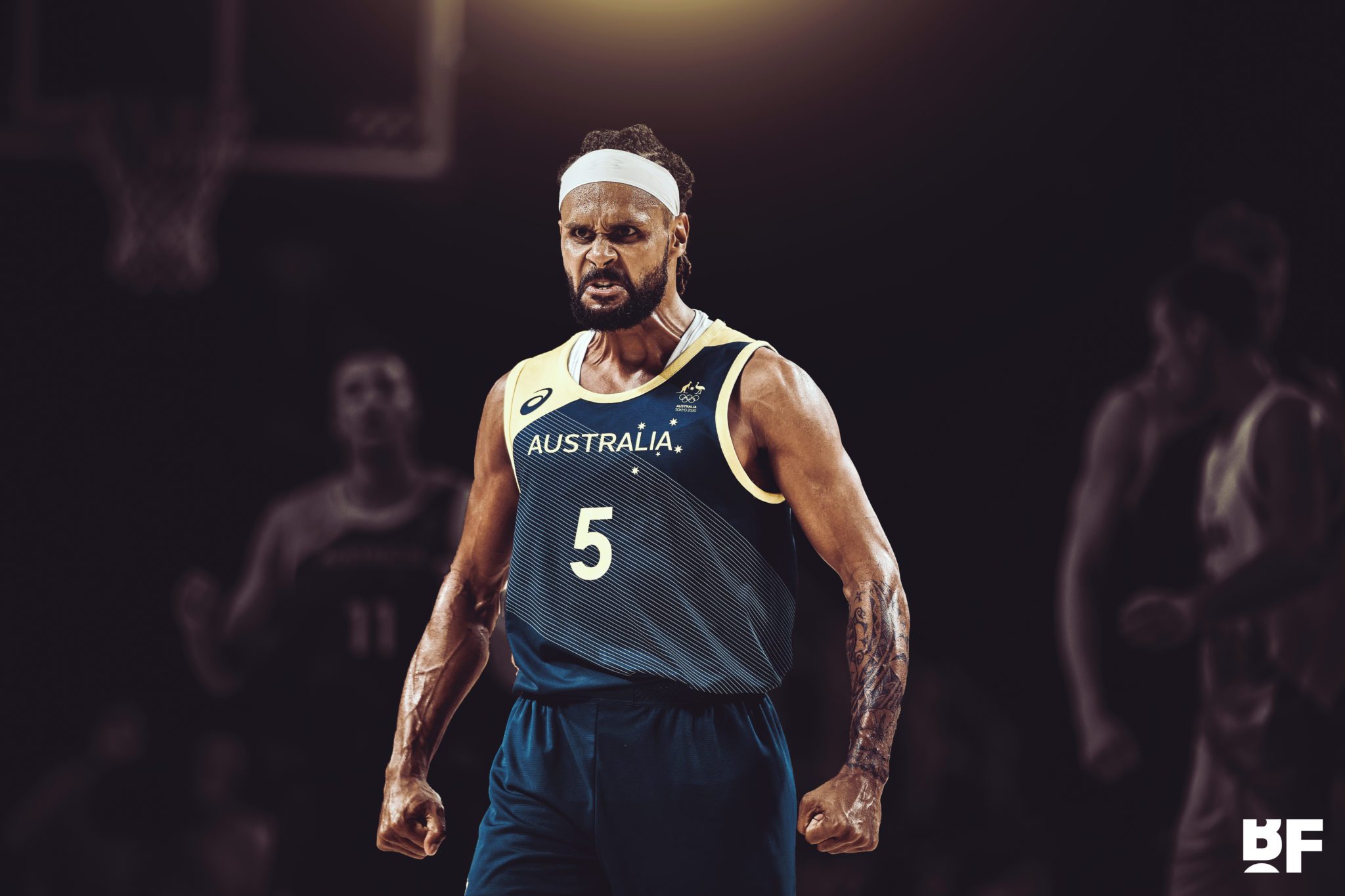 "You're sacrificing to even be there, sacrificing rest you might otherwise have had and time with your family back home… but Patty plays every single chance he gets because it just means so much to him. And it means so much to his country because having him out there on the court is the difference maker that allows Australia to contend for a medal."
EARNING RESPECT AND LEAVING A LEGACY
Casual NBA fans may not always take much notice of Mills' exploits in the international game, but the world's best players, coaches and executives certainly do.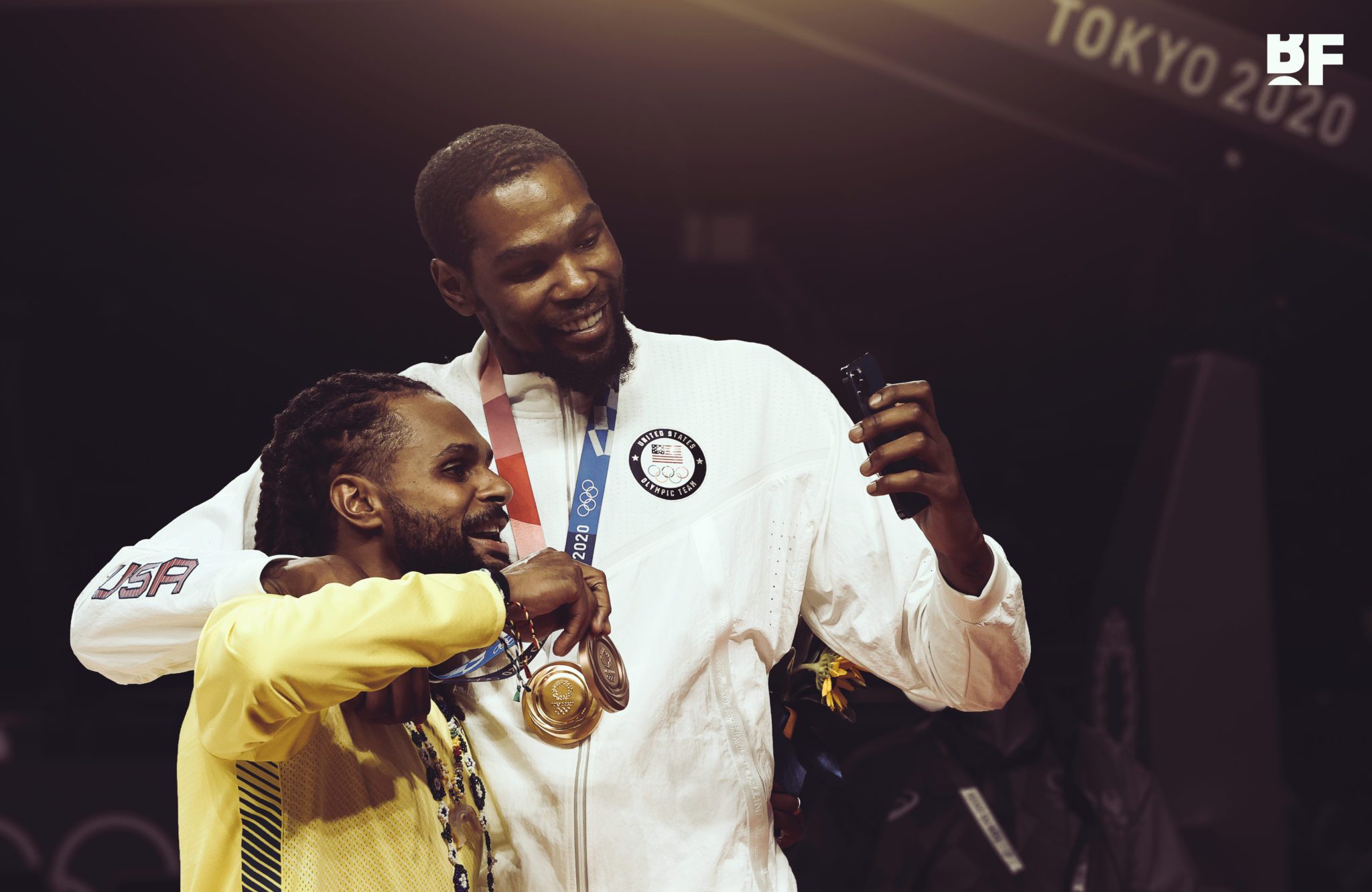 This offseason the Lakers and Nets fought to steal him away from San Antonio with the latter ultimately prevailing, Gregg Popovich jokingly laments how much of a "pain in the ass" Patty is to coach against, Kevin Garnett says Mills is one of his favourite players, and former No.2 overall pick D'Angelo Russell recently said that when he first entered the league, no one ran circles around him more than the little Aussie hell raiser himself.
Patty mills made me reconsider basketball a few times my rookie year more than anybody.

— D'Angelo Russell (@Dloading) July 31, 2021
The respect Mills commands from the NBA's finest only increased when he went off for 42 points against Slovenia, with Team USA in the building as Mills took over and Kevin Durant expressing his disbelief that his future teammate dropped 40.
But Mills doesn't play to impress Team USA. Everything he does is for his country, and Patty stepping up in the biggest game of his life and leading the Boomers to their first ever medal could not have meant more to the Australian greats that came before him, as Andrew Gaze so beautifully expressed on Channel 7 after the game.
🗣 "It's all about getting on that podium and showing the friendship and love. Making sure you do the right thing by the game and the nation and the pride that comes with pulling on a green and gold jersey."@AndrewGaze10 captures the mood of a nation 😭#Tokyo2020 | #7Olympics pic.twitter.com/rREgY9w7ky

— 7Olympics (@7olympics) August 7, 2021
"I think of those that have been along for the journey who have their DNA on this," Gaze said, fighting back tears. "Before the game I called up my dad and just to hear him talk about what this means to the sport … how this is going to be good for Australia and Australian basketball, and another tangible bit of evidence to say that we have arrived as a sport for both men and women."
"He started when there were 200 registered players. And he taught as a coach and as an administrator to build facilities, propagate the game, take it to the people, and the whole way, it was about the Olympics. The values of the Olympics…. It is all about getting on that podium and showing the friendship and love and making sure that you do the right thing by the game in the nation and the pride that comes in putting on a green and gold jersey."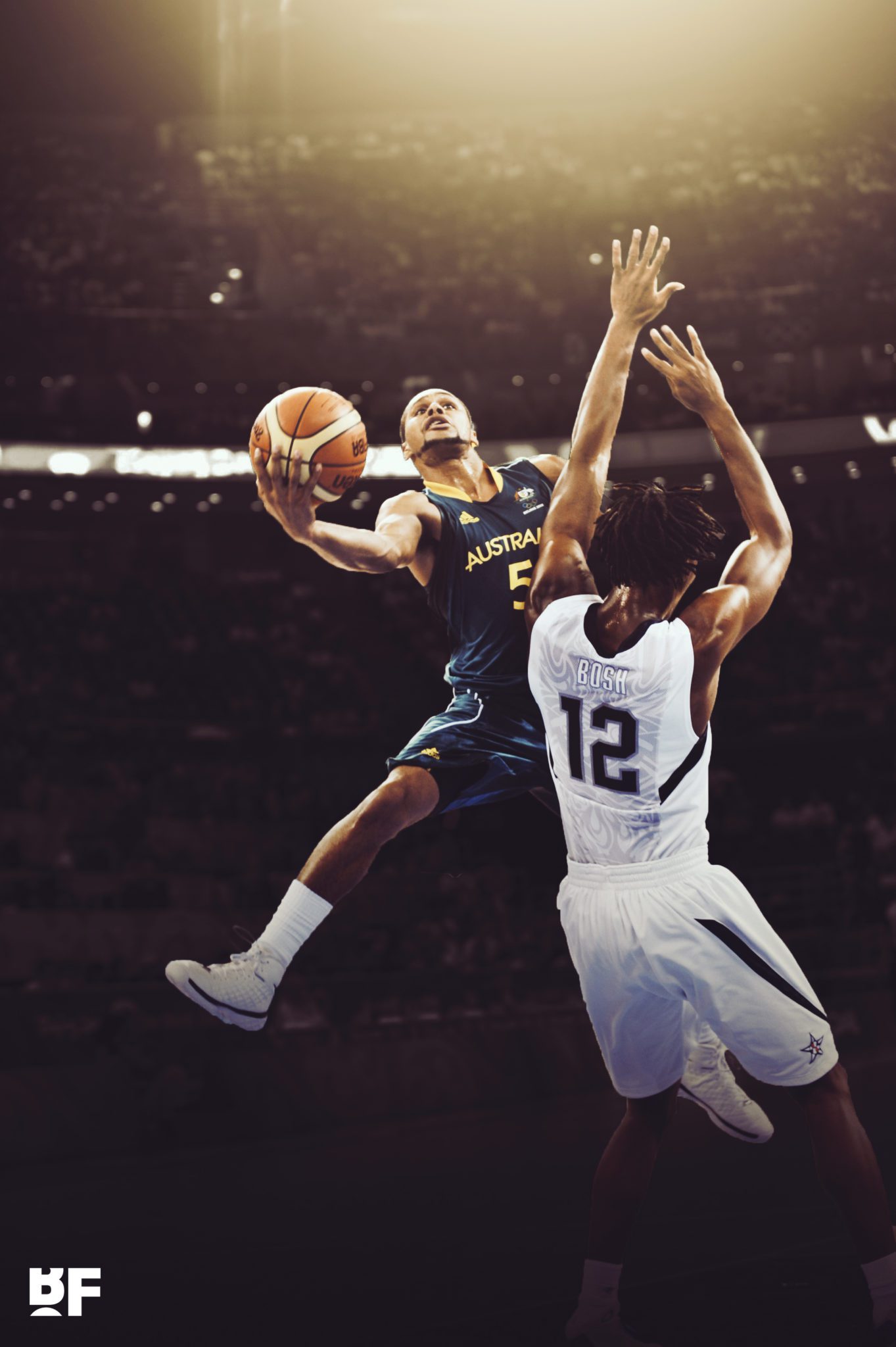 Mills not only brought previous generations of Australian greats to tears, but has laid the foundations for even greater success by inspiring the next generation of Australian stars to not only represent their country at every opportunity, but to do so with a tremendous amount of pride, passion and fearlessness.
Future Boomer and projected 2022 first-round pick Dyson Daniels can attest to that.
"He's a big influence on all of us," Daniels told Basketball Forever. "The bond those guys have and the way Patty drives his teammates, it's something special. It reminds you that playing for Australia is on a whole other level. These guys don't miss any opportunities to play for Australia and I think that's how it should be. I know personally I would never miss an opportunity to play for my country."
There's little doubt that for Mills, a man so passionate about having a long-lasting positive impact on others, nothing would mean more to him than seeing multiple generations of Australian legends moved to tears and the stars of tomorrow inspired to continue his good work.