The free agency floodgates have opened and there's been more moving and shaking than anyone with any semblance of social life, hobbies or employment could ever hope to keep track of.
So, we're here to help with a full rundown of every signing and trade so far.
TRADES
Los Angeles Lakers receive: Russell Westbrook, two future second-round picks
Washington Wizards receive: Kyle Kuzma, Montrezl Harrell Kentavious Caldwell-Pope, No. 22 pick
Every team Russell Westbrook plays for ends up revolving around him, and he knows no other way of playing. Is that really what you want when you have LeBron James and Anthony Davis on your team?   
Chicago Bulls receive: Lonzo Ball (4 years, $85M) (sign-and-trade) 
New Orleans Pelicans receive: Tomas Satoransky, Garrett Temple, second-round pick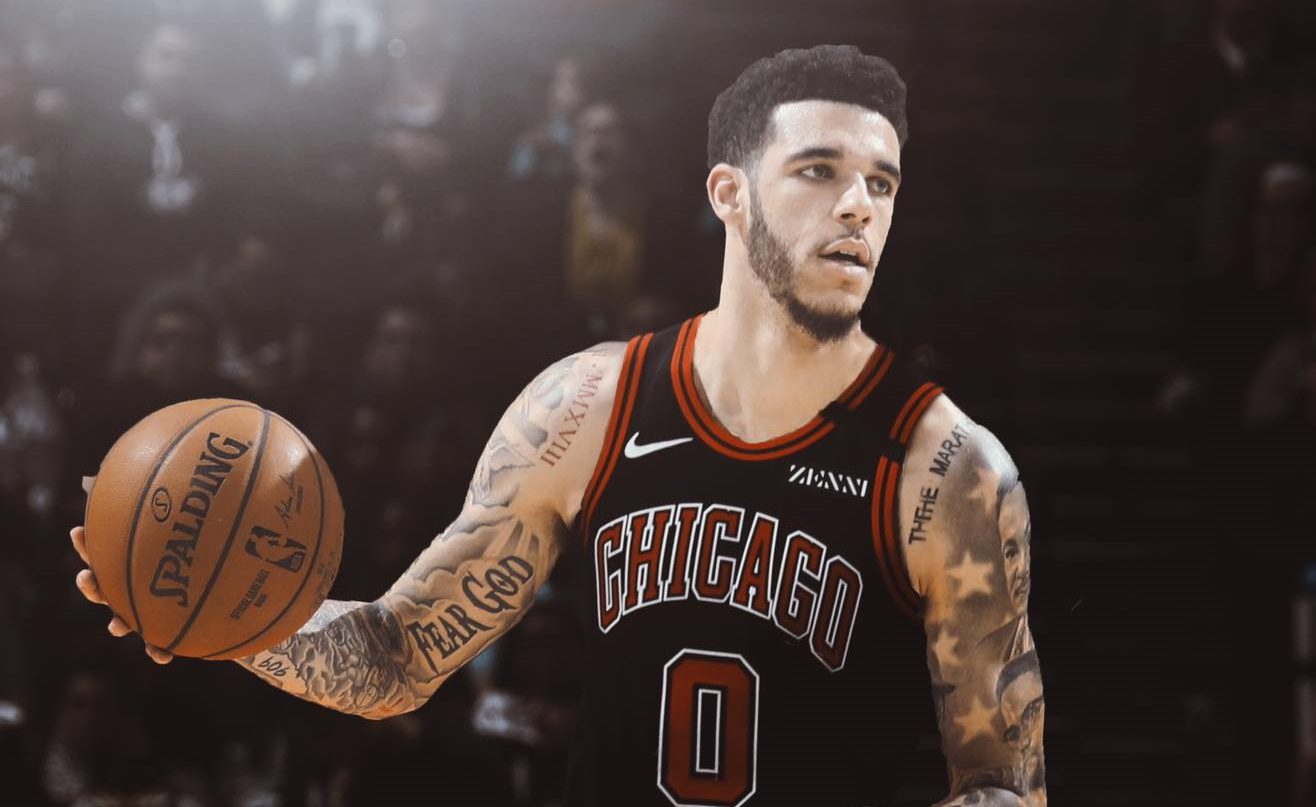 The Pelicans let Lonzo Ball go and have instead acquired Devonte Graham, someone who is an inferior shooter, passer and defender, all while giving up a first-round pick in the process. Pelicans vice president of basketball operations David Griffin and general manager Trajan Langdon have been atrocious since arriving in New Orleans.
Chicago Bulls receive: DeMar DeRozan (3 years, $85M) (sign-and-trade) 
San Antonio Spurs receive: Thaddeus Young, Al-Farouq Aminu, a protected first-round pick, two second-round picks
Not everyone loves DeMar DeRozan's game, but at least the Bulls finally have some real talent with the departing Spur joining Lonzo Ball, Zach Lavine and Nikola Vucevic in Chicago.
SIGNINGS
Kemba Walker – New York Knicks (contract details not yet agreed upon) 
Kemba Walker is returning to his hometown, and the building in which he did this:
The deal isn't official yet but Woj is already tweeting out Kemba/New York jersey swaps, so yeah, safe to say it's happening.
Chris Paul – Phoenix Suns (4 years, $120M)
That is a staggering amount of money to pay someone until they're 40 years old. And yet, Chris Paul is an ageless wonder who very nearly won the Suns their first ever championship. Phoenix simply had to run it back with the Point God.
Stephen Curry – Golden State Warriors (4 years, $215M)
Steph Curry is now the first player to ever sign two $200 million-plus deals and it's hard to think of many hoopers who are more deserving.
Spencer Dinwiddie – Washington Wizards (3 years, $62M)
He's been out of sight and out of mind for a while now, but Spencer Dinwiddie is a weapon. He averaged 20 points and seven assists per game in just over 30 minutes a game two seasons ago before his injury.
Kyle Lowry – Miami Heat (3 years, $90M)
The Heat famously keeping close tabs on their players' body fat percentages was exactly what Kyle Lowry needed earlier in his career.
Carmelo Anthony – Los Angeles Lakers (1 year deal)
It had been rumoured for years and now it's finally happened, Melo has joined his buddy LeBron in LA. Dwyane Wade's FOMO must be off the charts.
Victor Oladipo – Miami Heat (1 year, $2.4M)
Victor Oladipo has played 36, 19 and 33 games over the past three seasons due to a horror run with injuries. Here's hoping he can regain the health and form he had as a breakout star in Indiana.
Alex Caruso – Chicago Bulls (4 years, $37M)
Bald man gets paid.
Patty Mills – Brooklyn Nets (2 years, $12M)
Patty Mills is leaving the Spurs after 10 years in San Antonio. He was the last remaining member of their 2014 championship team. His shooting and love of the big moments will be a huge asset in Brooklyn.
Evan Fournier – New York Knicks (4 years, $78M)
The Knicks know they aren't getting Olympic Fournier, right?
Dwight Howard – Los Angeles Lakers (1 year deal)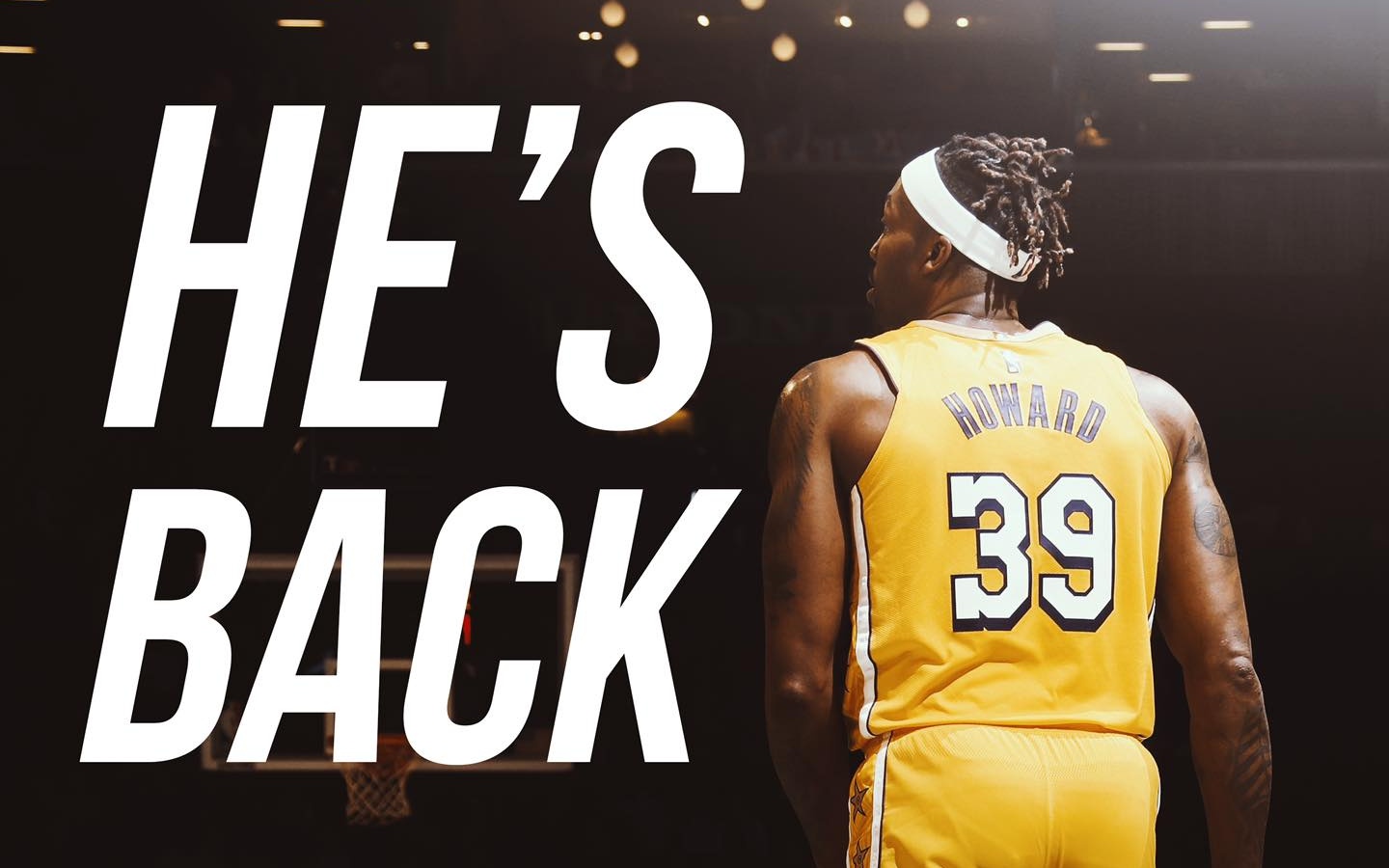 The Lakers are the ex that Dwight Howard just keeps going back to. The good news is the most recent Dwight-Lakers marriage was much more successful than their first one. The bad news is Howard may not have the same passion to prove himself, and a lot of players are hungrier for their first ring than their second.
Enes Kanter – Boston Celtics (1 year deal) 
My man is just alternating between Boston and Portland on an annual basis at this point. Kinda feels like he's in an open relationship with both teams.
Trevor Ariza – Los Angeles Lakers (1 year deal)
Trevor Ariza changes teams for the 12th time as the Lakers bring back an old friend who helped them win a championship in 2009. His return will provide a small dose of nostalgia for Lakers fans, but how effective he can be for LA at 36 years old remains to be seen.
Jeff Green – Denver Nuggets (2 years, $10M)
This marks the eighth consecutive offseason that Jeff Green has packed his bags and changed teams. His wife must be that sick of it.
Wayne Ellington – Los Angeles Lakers (1 year deal)
The Lakers badly needed shooting and Wayne Ellington will certainly help in that regard, having shot 42.2 percent from three with the Pistons last season and 38.2 percent over his career.
James Johnson – Brooklyn Nets (1 year deal)
There comes a day in every man's life when it's time to chase a ring.
MORE TRADES
Memphis Grizzlies receive: Steven Adams, Eric Bledsoe, No. 10 pick, No. 40 pick, protected future first-round pick
New Orleans Pelicans receive: Jonas Valanciunas, No. 17 pick, No. 51 pick
New Orleans Pelicans receive: Devonte Graham (4 years, $47M)
Charlotte Hornets receive: first round pick
Minnesota Timberwolves receive: Taurean Prince
Cleveland Cavaliers receive: Ricky Rubio, future second-round pick
Charlotte Hornets receive: Mason Plumlee, No. 37
Detroit Pistons receive: No. 57 pick
Oklahoma City Thunder receive: Derrick Favours, future first-round pick
Utah Jazz receive: future second-round pick
Sacramento Kings receive: Tristan Thompson
Boston Celtics receive: Kris Dunn, Bruno Fernando, future second-round pick
Atlanta Hawks receive: Delon Wright
Golden State Warriors receive: future second round pick
Utah Jazz receive: Eric Paschall
MORE SIGNINGS
Danny Green – Philadelphia 76ers (2 years, $20M)
Andre Drummond – Philadelphia 76ers (1 year deal)
Rudy Gay – Utah Jazz (2 years, $12M)
Markieff Morris – Miami Heat (contract details not disclosed)
Bryn Forbes – San Antonio Spurs (contract details not disclosed)
Kendrick Nunn – Los Angeles Lakers (2 years, $10M)
Georges Niang – Philadelphia 76ers (2 years, $6.7M)
Ish Smith – Charlotte Hornets (1 year deal)
Tony Snell – Portland Trail Blazers (1 year deal)
Malik Monk – Los Angeles Lakers (1 year deal)
Hassan Whiteside – Utah Jazz (contract details not disclosed)
Robin Lopez – Orlando Magic (1 year, $5M)
Rodney Hood – Milwaukee Bucks (1 year deal)
Bruce Brown – Brooklyn Nets (1 year, $4.7M)
Nemanja Bjelica – Golden State Warriors (1 year deal)
Daniel Theis – Houston Rockets (4 years, $36M)
PJ Tucker – Miami Heat (2 years, $15M)
Reggie Bullock – Dallas Mavericks (3 years, $30M)
Trey Lyles – Detroit Pistons (2 years, $5M)
Zach Collins – San Antonio Spurs (3 years, $22M)
Doug McDermott – San Antonio Spurs (3 years, $42M)
Sterling Brown – Dallas Mavericks (2 years, 6.2M)
Torrey Craig – Indiana Pacers (2 years, $10M)
Kelly Olynyk – Detroit Pistons (3 years, $37M)
Otto Porter Jr – Golden State Warriors (1 year deal)
Semi Ojeleye – Milwaukee Bucks (1 year deal)
Cody Zeller – Portland Trail Blazers (1 year deal)
JaVale McGee – Phoenix Suns (1 year, $5 million)
Alex Len – Sacramento Kings (2 year deal)
Terence Davis – Sacramento Kings (2 year deal)
Tony Bradley – Chicago Bulls (1 year deal)
MORE RE-SIGNINGS
Trae Young – Atlanta Hawks (5 years, $207M) (max deal)
John Collins – Atlanta Hawks (5 years, $125M)
Julius Randle – New York Knicks (4 years, $117M) (contract extension)
Shai Gilgeous-Alexander – Oklahoma City Thunder (5 years, $172 million) (max deal)
Jarrett Allen – Cleveland Cavaliers (5 years, $100M)
Jimmy Butler – Miami Heat (4 years, $184M)
Boban Marjanovic – Dallas Mavericks (contract details not disclosed)
Mike Conley – Utah Jazz (3 years, $68M)
Will Barton – Denver Nuggets (2 years, $32M)
Tim Hardaway Jr – Dallas Mavericks (4 years, $72M)
Norman Powell – Portland Trail Blazers (5 years, $90M)
Derrick Rose – New York Knicks (3 years, $43M)
Blake Griffin – Brooklyn Nets (1 year deal)
Richaun Holmes – Sacramento Kings (4 years, $55 million)
TJ McConnell – Indiana Pacers (4 years, $35M)
Cameron Payne – Phoenix Suns (3 years, $19M)
Talen Horton-Tucker – Los Angeles Lakers (3 years, $32M)
Taj Gibson – New York Knicks (1 year, $2.7M)
Gary Trent Jr – Toronto Raptors (3 years, $54M)
Bobby Portis – Milwaukee Bucks (2 years, $9M)
Austin Rivers – Denver Nuggets (1 year deal)
Kent Bazemore – Los Angeles Lakers (1 year deal)
Gabe Vincent – Miami Heat (2 years, $3.5M)
Dewayne Dedmon – Miami Heat (1 year deal)
Corey Joseph – Detroit Pistons (2 years, $10M)
Nicolas Batum – Los Angeles Clippers (2 year deal)
Soloman Hill – Atlanta Hawks (1 year deal)
Mike Muscala – Oklahoma City Thunder (2 year, $7M deal)
Moe Harkless – Sacramento Kings (2 years, $9M)
David Nwaba – Houston Rockets (3 years, $15M)
Nerlens Noel – New York Knicks (3 years, $32M)
Alec Burks – New York Knicks (3 years, $30M)
JaMychal Green – Denver Nuggets (2 years, $17M)