Having already called out The Last Dance's portrayal of the 90's Bulls, Scottie Pippen is now telling his side of the story.
Pippen says he will reveal "stories I've kept to myself for years" in a new tell-all book titled "UNGUARDED", which is schedule for a November release.
But what promises to make this "unflinching memoir" an especially spicy read is that it contains some very pointed jabs at not only The Last Dance, but at Michael Jordan himself.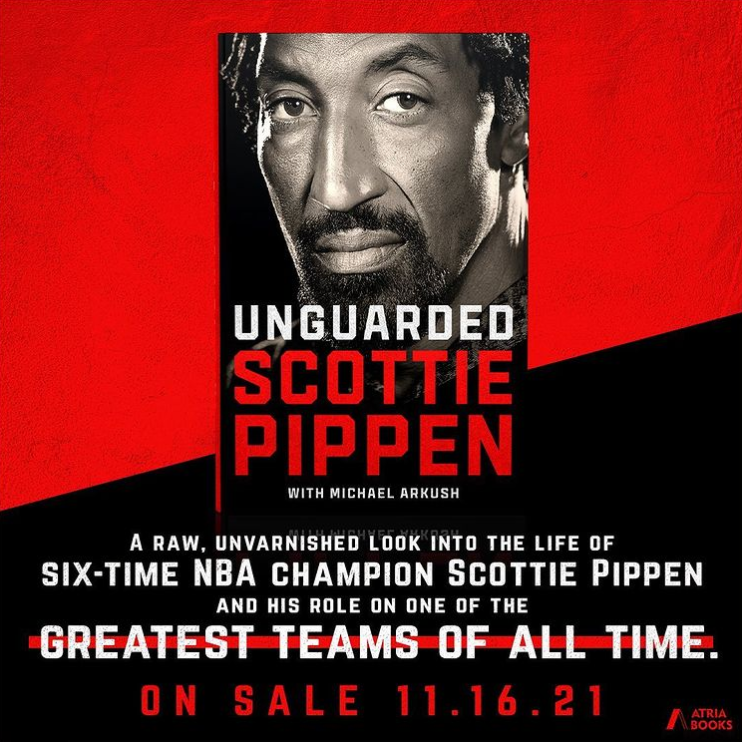 "Simply put, without Pippen, there are no championship banners — let alone six — hanging from the United Center rafters," the book's official description reads. "There's no 'The Last Dance' documentary. There's no 'Michael Jordan' as we know him. The 1990's Chicago Bulls teams would not exist as we know them."
"Pippen details how he cringed at being labelled Jordan's sidekick, and discusses how he could have (and should have) received more respect from the Bulls' management and the media. He discusses what it was like dealing with Jordan on a day-to-day basis, while serving as the real leader within the Bulls locker room."
That final line in particular can really only be interpreted as "shots fired", "shade thrown" and "smoke wanted".
All this follows Pippen revealing his disdain for how The Last Dance portrayed him and his team.
"I don't think it was that accurate in terms of really defining what was accomplished in one of the greatest eras of basketball, but also by two of the greatest players – and one could even put that aside and say the greatest team of all time," Pippen told The Guardian in December 2020.
"I didn't think those things stood out in the documentary. I thought it was more about Michael trying to uplift himself and to be glorified. I think it also backfired to some degree in that people got a chance to see what kind of personality Michael had."
Pippen said he had also aired those grievances directly with Jordan.
"I told him I wasn't too pleased with it," he said. "He accepted it. He said, 'Hey, you're right.' That was pretty much it."
It remains to be seen how "personal" Jordan will take Pippen's new book, but you can take a pretty good guess.
Someone please get that man a copy to read ASAP and film his reaction in its entirety.
UNGUARDED drops on November 16.