The shortest offseason in league history is over and the new season is well and truly underway. But before we get any further in, we're ranking the league's very best players.
Just to be clear, this is a projection of how good we expect each player to be across the entire season, playoffs included.
With that in mind, let's get into it.
10. DAMIAN LILLARD
Damian Lillard is as good as they come in terms of hitting big shots, and plenty of GMs around the league agree:
NBA GMs were asked in the latest survey "Which player would you want taking a shot with the game on the line?"

1. Damian Lillard – 32%
2. Stephen Curry – 25%
3. Kevin Durant – 18%
4. Luka Doncic – 11%
5. Chris Paul – 7% pic.twitter.com/9fcNnxBKcX

— Basketball Forever (@Bballforeverfb) December 21, 2020
But one problematic aspect of Lillard's career is that his spectacular postseason play tends to be followed by an eventual flameout and his team bombing out of the playoffs in ugly fashion.
The Blazers have crashed out of the playoffs on the back of 4-0 or 4-1 series losses every year for the past seven years. That isn't good enough for someone whose reputation is built on coming up big when it matters most.
9. NIKOLA JOKIC
Every year we see more and more greatness from Nikola Jokic, and last season he showed us just how much hell he can raise in the playoffs alongside Jamal Murray.
Best known as a freakishly gifted passer, Jokic also took his outrageous shot-making to the next level last season, and he made it look damn easy too.
— Rob Perez (@WorldWideWob) September 8, 2020
8. KEVIN DURANT
No injury is more devastating than an Achilles rupture. Then again, no scorer is more devastating than Kevin Durant.
A perfectly healthy Durant might've had an outside shot at challenging Kareem Abdul-Jabbar's all-time scoring mark, and he'll still finish as one of the greatest players of all-time.
But his health has suffered significantly on several occasions now, and it will be fascinating to watch Durant's progress and see whether he can win this war with his own body. He's certainly looking the goods so far.
7. STEPH CURRY
It feels like Steph Curry was playing in the NBA Finals a lifetime ago, not last year.
The NBA universe once revolved around Curry, but after missing all but five games last season as the Warriors faded into obscurity, Steph would've barely crossed most people's minds for a solid 18 months.
Well, until he dropped a career-high 62 points on Portland, that is.
All of Steph Curry's 62 points vs. the Blazers.

A new career high in an unbelievable performance 🔥 pic.twitter.com/sWZID5RNbc

— SportsCenter (@SportsCenter) January 4, 2021
It was one of the NBA's all-time "allow me to reintroduce myself" moments. Steph is officially back, and there was no better way for him to announce it.
6. JAMES HARDEN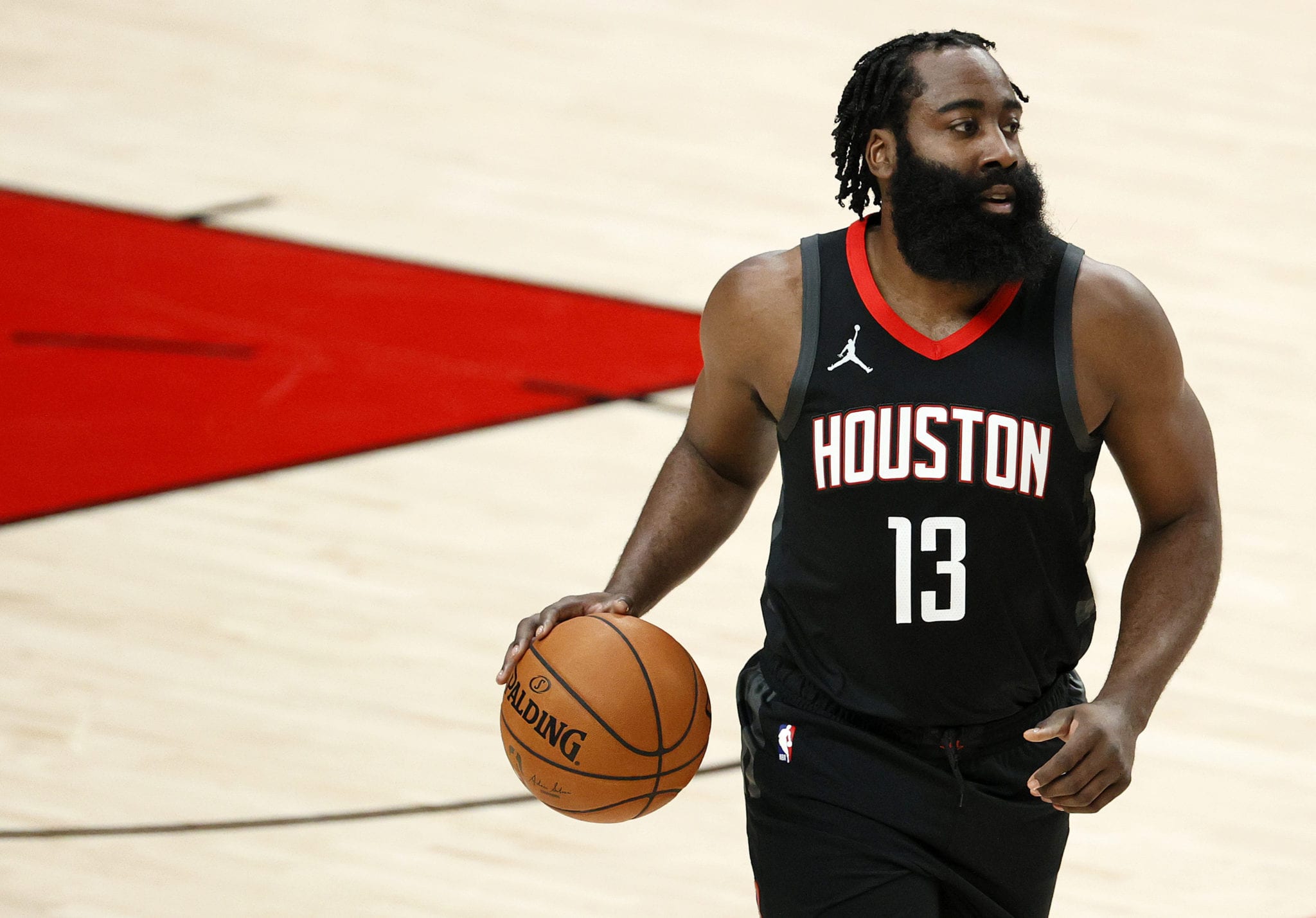 If there's anyone who can still dominate with a dad bod, it's James Harden. There's also every chance he plays himself into proper NBA shape during the season anyway.
The greater concern is his reported lack of desire to be in Houston. But it's clear he'll still be getting plenty of buckets until that situation is resolved.
5. KAWHI LEONARD
Last season Kawhi Leonard was partly responsible for one of the worst postseason collapses we've seen in quite some time, but you'd be a fool to predict he'll be anything other than excellent this year.
If anything, last season's failures may light a fire within Leonard that perhaps wasn't burning inside him when he was fresh off a championship with the Raptors, as well as a payday with his hometown Clippers. Even the best players in the world can get a little too comfortable.
4. ANTHONY DAVIS
Anthony Davis will overtake LeBron one day, but there's no evidence to suggest we've reached that point just yet.
It's unlikely Davis is overly bothered, and why would you be when you're living in LA and winning rings?
3. LEBRON JAMES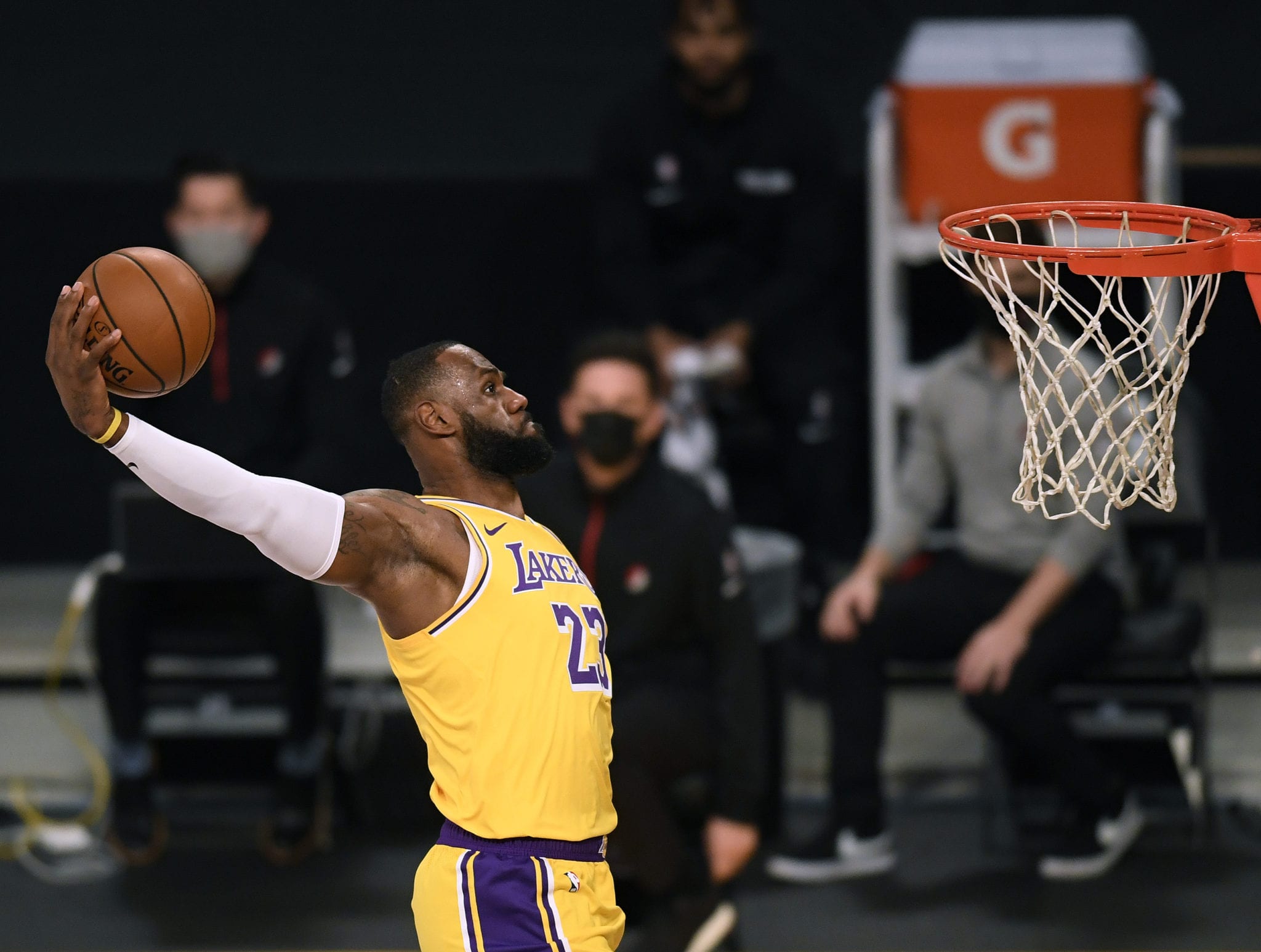 LeBron James is the master of conserving energy during the regular season, and at 36 years of age and coming off a two-month offseason, he may not continue to be quite as explosive as some of his fellow superstars before the playoffs arrive.
LeBron is all about winning championships, not regular season MVP awards, and it shows in the way he approaches the 82-game grind. Such an approach ultimately makes it hard to put him at the top of lists like these, which take both the regular season and playoffs into account, but it's certainly his best shot at winning as many titles as possible and cementing his legacy.
2. GIANNIS ANTETOKOUNMPO
It speaks to Giannis's sheer talent that he can win consecutive MVPs without a jump shot. But Bucks fans have been crying out for Giannis to add some depth to his offensive repertoire, and most of that comes back to shooting.
But with a historically short offseason this year, his wasn't exactly the Greek Freak's best opportunity to bring something new to the table, meaning he may well face more problems when elite defences wall him off at the rim in the playoffs.
1. LUKA DONCIC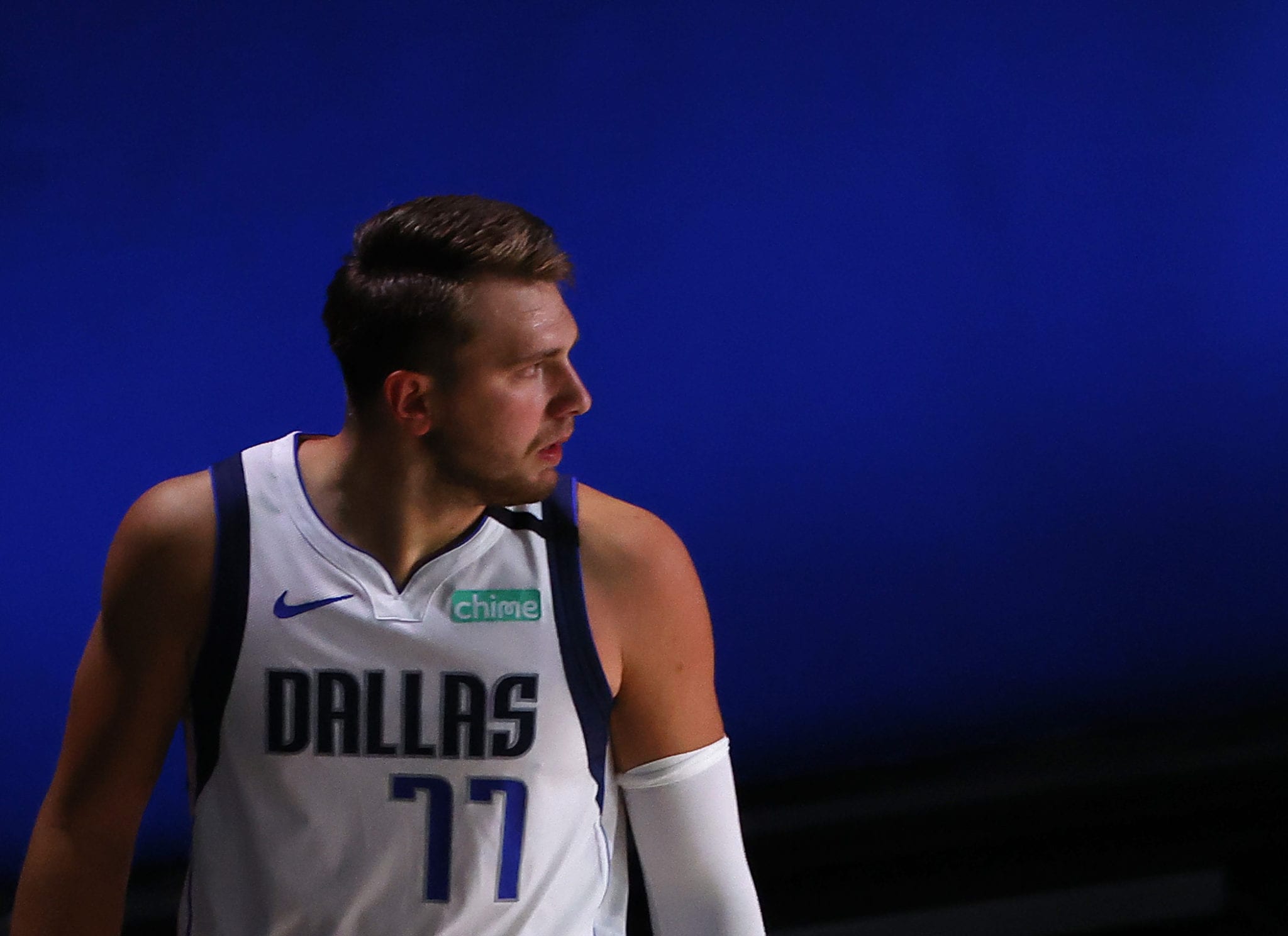 Last season Luka Doncic averaged an inconceivable 29/9/9 in just his second year in the league, while leading the Mavs to the equal-best offensive rating of all-time (115.9, tied with the 2018-19 Warriors, despite not having anywhere near as much talent).
Doncic's numbers were down to 24/6/6 over the first four games of this season and he shot 2-21 from beyond the arc over that stretch.
In stark contrast, here are his performances since then:
– 27 points, 15 rebounds, 7 assists (W)
– 33 points, 16 rebounds, 11 assists (W)
– 38 points, 9 rebounds, 13 assists (W)
There was never any need to worry about a "down year" from Doncic. He's the MVP favourite for a reason.