With his NBA eligibility still a year away, LaMelo Ball went on national TV last June and announced he would be spending the upcoming season with the Illawarra Hawks of Australia's NBL.
LaMelo wasn't with the Hawks for long, but his time Down Under was a wild roller coaster featuring two showdowns with fellow future first-rounder RJ Hampton, NBA-sized crowds unlike anything the Australian league had ever seen, outrageous triple-doubles in a league where assists aren't handed out lightly, the bizarre optics of an LA mega celebrity landing in a tiny industrial town on Australia's east coast, rumours that he plotted a premature exit by faking an injury, and a stunning attempt from LaMelo and his people to buy the team he played for.
This is the story of LaMelo Ball's remarkable season in Australia; an exclusive behind-the-scenes look at everything that went on, as told by his teammates, opponents and coaches, as well as Australia's leading basketball reporters and media personalities.
Everyone quoted in this story is listed with their job title from the 2019-20 season, followed in some cases by their credentials.
THE ARRIVAL
ANGUS GLOVER (ILLAWARRA HAWKS GUARD) – I really didn't believe Melo was coming until he was here. It was something that seemed too crazy to actually happen.
TODD BLANCHFIELD (ILLAWARRA HAWKS FORWARD) – There were a lot of rumours going around. I had to hear it directly from the club before I believed it.
TIM COENRAAD (ILLAWARRA HAWKS FORWARD) – I certainly heard some whispers. You always hear a lot of whispers though, so I honestly didn't ever think it would actually happen. I never thought he'd come here.
DAVID "MACCA" MCFARLAND (ILLAWARRA HAWKS COURT ANNOUNCER) – I've been with the Hawks for over 23 seasons and I've been to just about every home game we've had over the 40-plus years. So it was safe to assume I'd seen it all. And when it was announced that Melo was coming here, I was shocked. Shocked, but excited. But then straight away, people were saying, "Oh my god, the circus is coming to town".
SUNDAY DECH (ILLAWARRA HAWKS GUARD) – Initially a lot of guys had pretty mixed feelings about it. You always hear and read a lot of stuff about Melo and we thought it might be like a full-blown Kardashians sort of situation. For all we knew, there would be cameras following us everywhere, every move documented. But when he got here it really opened our eyes to the fact that he was a great guy, just a regular kid who loves playing basketball.
HYRUM HARRIS (ILLAWARRA HAWKS FORWARD) – Melo was just a real energetic kid, exactly what an 18-year-old should be. He just loved to have a laugh and he's a really funny guy.
DAN GRIDA (ILLAWARRA HAWKS GUARD) – He was so different to what I was expecting. For someone as famous as he is, I thought he'd be completely different. I thought he might be thinking, Oh well, I'm only here for a little while, and kind of just get in, get his numbers, and get out. But he was completely invested the whole time. He made sure to build relationships with every one of the guys too. He knew everyone's name from the beginning… players, coaches, staff, everyone. He made everyone feel important. Every time he came into a room, he greeted everyone individually.
TODD BLANCHFIELD – With all the media coverage of him in the past, I sort of expected him to have a real cockiness about him. But in reality, he was one of the boys. He easily could've kept to himself and done his own thing, but he made a deliberate effort to buy in.
SUNDAY DECH – I was expecting him to just come here, play, and go back to his room, that kinda thing. But he loved hanging out with the guys and being part of the group. For someone who is such a rock star, you don't necessarily expect that.
TIM COENRAAD – I wasn't so sure about bringing him in at the start, but now I'm a big fan of his. I loved playing with him, and I loved his demeanour and personality too. He's a great kid who just wants to learn. It's a pleasure to be around him.
JEREMY LOELIGER (NBL COMMISSIONER) – I first met Melo in California when he was training in a private gym, working out with some other top-tier recruits and some great coaches. This was long before he had decided to come to Australia. He immediately struck me as a respectful young man, a hard worker and somebody who was incredibly driven by the game. He has a burning desire to be the best player he can be and it was evident right away that his work ethic was beyond reproach.
DAVID "MACCA" MCFARLAND – My first impression was that he was a really good kid and that we had something special on our hands. And having gotten to know him over the season, I can't speak highly enough of him. We got to know Melo and JJ (Jermaine Jackson, LaMelo's manager) really well. They were so genuine and caring, just like family.
SUNDAY DECH – I roomed with him on the road and we became really close. We still speak now. He was always just a super chill, low-key guy. We hung out a lot. Sometimes I'd leave and come back and catch him just rapping to himself, he's always enjoying himself and just loving life.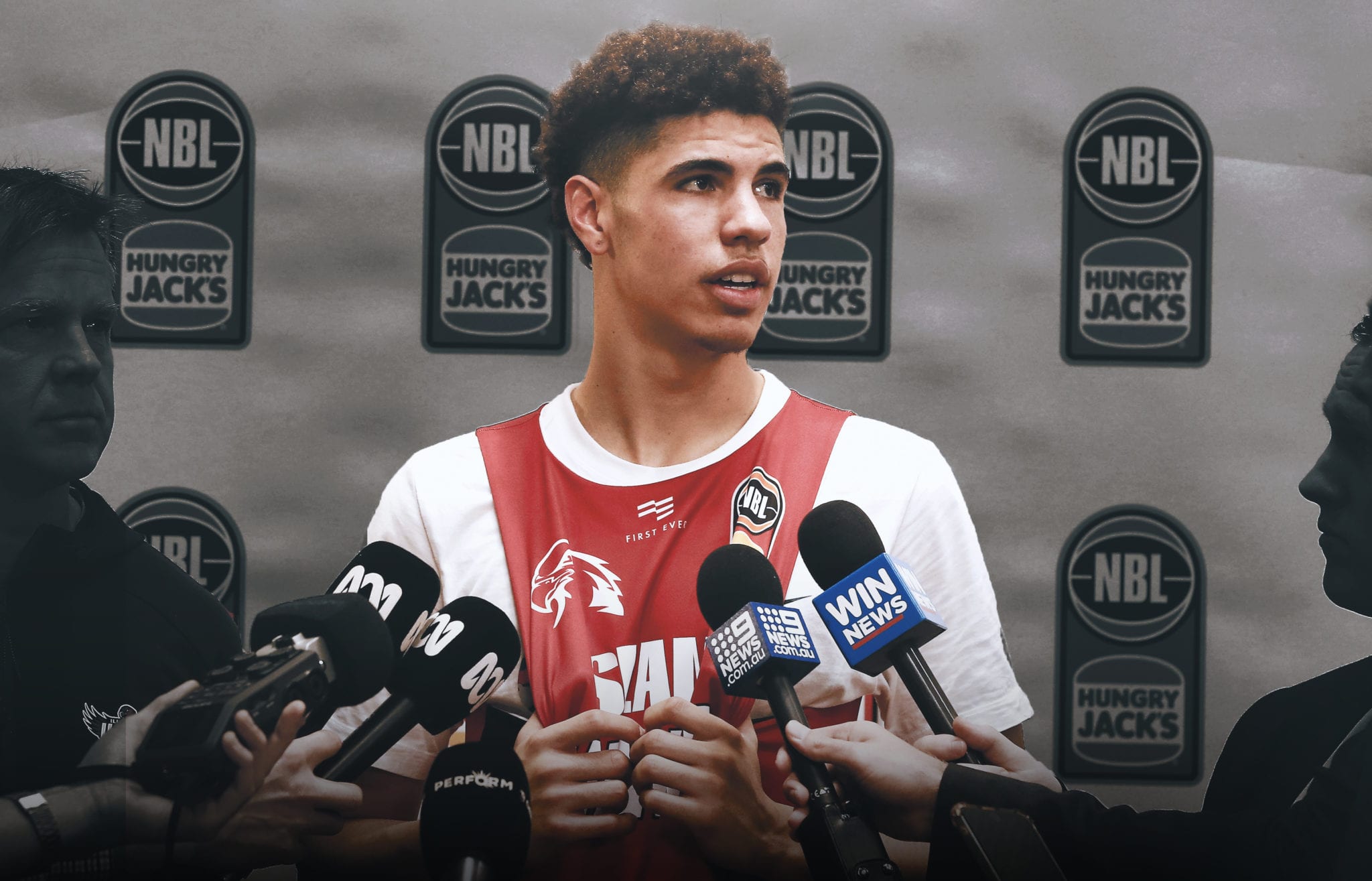 ANGUS GLOVER – He's quiet in the media, but away from the cameras, sometimes you'd actually have to tell him to shut up [laughs]. He was completely different behind closed doors when he could just be himself.
DAVID "MACCA" MCFARLAND – I actually first met Melo at a McDonald's. He was standing at a table by himself. I happened to pull in there, went straight up to him and introduced myself, and I was surprised with just how polite and respectful he was. He was more than happy to talk to me, but what really impressed me was in the five minutes that he was there, he had that many people coming up to him and he was so friendly and polite to all of them. It didn't matter that everyone wanted to ask the same questions he'd been asked a thousand times, he smiled and took photos with every last one of them anyway.
DAN GRIDA – I remember one of the first few nights he was here, someone tweeted that Melo was at a particular restaurant. Apparently the place was just packed a few minutes later. I hadn't met him yet at that stage, I was tempted to go myself.
TIM COENRAAD – Those first couple of weeks playing with him were eye-opening in terms of the reach he has. Even playing in small towns like Albury, the amount of attention he got there was unbelievable. Even in a regional town on the other side of the world, he still can't walk 10 metres down the road without someone recognising him. I've been around some fairly well-known people, but I've never seen anything even close to this.
DAN GRIDA – It was crazy the attention he brought with him. There were people everywhere, people following us on the road, chasing us back to our hotels, swarming him getting off the bus, eyes on him every night at dinner. But he handled it all so well. Not once did he look overwhelmed. Most people couldn't handle that at all, at any age.
DAVID "MACCA" MCFARLAND – We lived near Melo and Jermaine, and sometimes we'd be walking with them like 100 metres from home to the shop, and in those two minutes, the amount of cars that would literally stop in the middle of the highway, jump out and want to get a photo with him… it was amazing. It was like walking around with the Beatles.
EMMETT NAAR (ILLAWARRA HAWKS GUARD) – Ballarat in the preseason was probably the craziest. There were people waiting for him everywhere, by the back door of the gym, all over the place. We had to pull him into the van and take off. Then even once we got moving, every time we stopped at the lights people would pull up alongside us yelling and trying to film him.
ERIC COOKS (ILLAWARRA HAWKS ASSISTANT COACH) – There were times in the preseason when the fans would just be pushing down the doors and we eventually had to succumb to the pressure. Then of course when the guys were doing signings, all the fans would skip right past all the other guys and go straight to Melo. His line would be ten times longer than anyone else's.
HYRUM HARRIS – When we would go on the road, even during warm-ups you could hear how crazy people were going for him. Anything that any of the other guys did in the lay-up line was just followed by silence. Then Melo would do something and the crowd would just lose their minds. And this was on the road.
ALEX SUMSKY (BASKETBALL FOREVER FOUNDER) – I remember when he said he would be at the Australia vs USA game in Melbourne, and the frenzy that followed was unbelievable. You've got Australia's best players taking on Team USA in front of 50,000 people on home soil, and yet one of the biggest stories that day was that Melo was going to be there.
FIRST PRACTICE & FIRST IMPRESSIONS
One of the many questions on everyone's mind was whether Melo would bring the same intensity on the court that his rabid fans brought off it. Some wondered whether this would essentially be a promotional tour for him, while others wondered how he'd adjust to playing in a legitimate professional league for the first time.
MATT FLINN (ILLAWARRA HAWKS HEAD COACH) – It was hard to know what we were in for because I really only had Lithuania to go by. And even then, once I researched the situation and realised how young he was, I couldn't really go by that either.
SUNDAY DECH – When he first showed up to training, everyone was thinking, OK, let's see how good he is. He got on the court and after like two minutes we were all like, "Oh shit, he's the real deal".
DAN GRIDA – You could see straight away that the game was just second nature to him. The thing that really stood out to me in that first training was his change of pace. He'd just be a blur and then stop on a dime, and then take off again. He was impossible to stay in front of. His handles were crazy, he was so long and he got right up around the rim. Watching some video of him, you might think you can handle him. But you can't.
SUNDAY DECH – Aside from doing anything flashy, just his passing and athletic ability in particular, as well as his confidence, those things just stood out immediately. I mean, he was out there throwing full-court laser beam passes and they were right on the money every time.
TODD BLANCHFIELD – He'd talk a lot of smack, he'd get fired up and play with a lot of swagger, but it was always in a good way. We always respected each other as teammates.
MATT FLINN – Initially there was a language barrier. We both spoke English but all the basketball terminology was different. A lot of the rules and schemes were too.
DAVID "MACCA" MCFARLAND – He certainly could dribble, gosh. Watching training I just thought, The kid has the ball on a string. You could just see from day one that he was going to be an absolute excitement machine.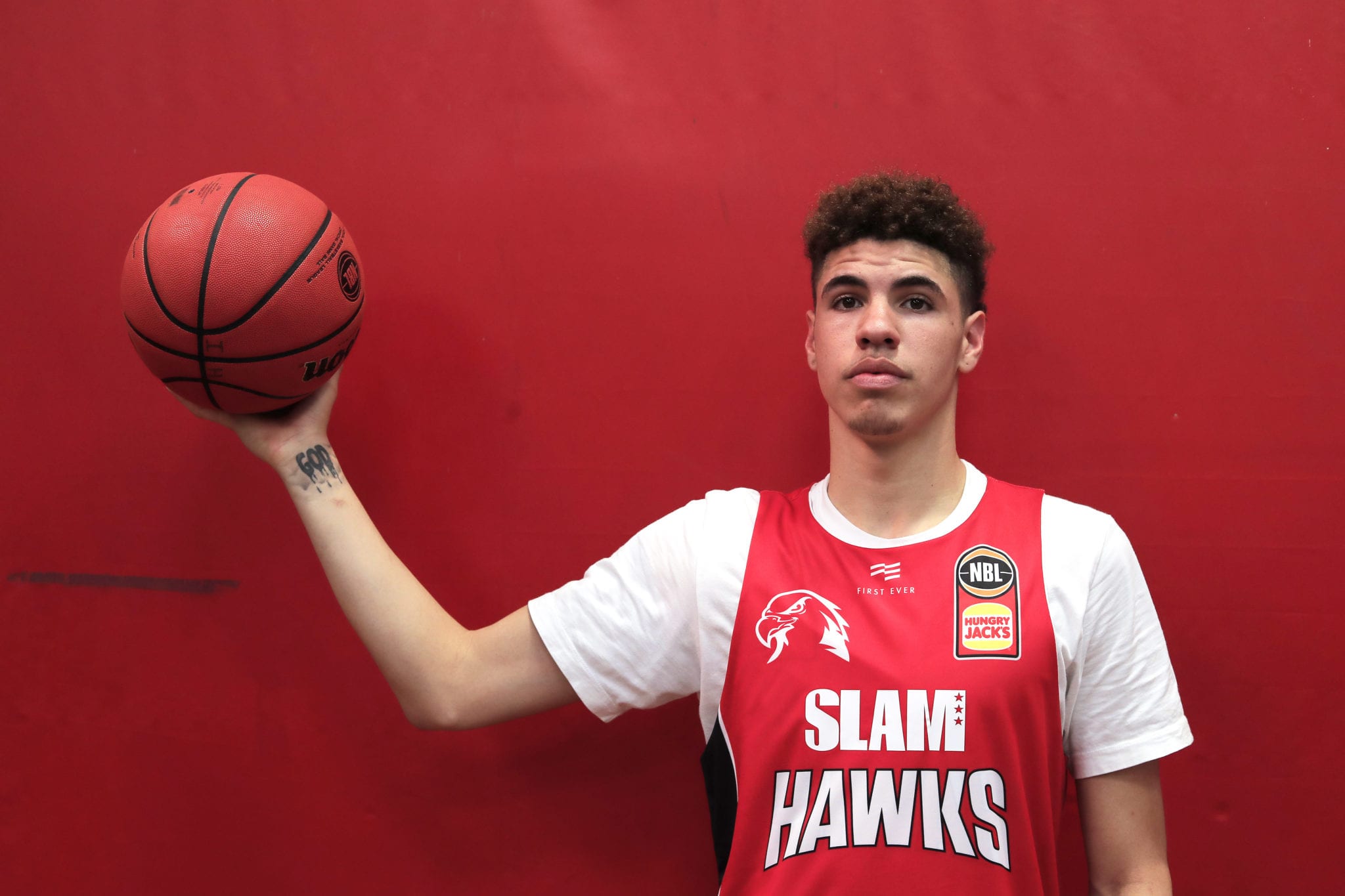 TODD BLANCHFIELD – He's deceivingly quick. He can get to the rim pretty easily and he's got the ball on such a tight leash. When he improves his shot he's going to be almost impossible to guard.
EMMETT NAAR – There was one play at training I remember where he came off a back screen… someone threw him a lob and he went off one foot and did a 360 and tried to dunk it. It was one of the craziest plays I've ever seen. He didn't make the dunk but everyone just paused for a second because it was just so surreal to witness.
ANGUS GLOVER – He doesn't actually have to look anywhere near you to throw you a perfect pass right on the money. You could be behind him and he'll still know that you're open.
TIM COENRAAD – The first time I really saw how good his passing was in the flesh, we were coming down the court and I was on the left side. We were in traffic and I thought there was no way he'd be able to get the ball through, but somehow he did. The way it curved and spun was ridiculous. It popped right into my hands. There aren't too many players in the world throwing passes like that.
OLGUN ULUC (FOX SPORTS AUSTRALIA LEAD BASKETBALL WRITER) – When you see the types of passes that he's throwing, they're even more impressive in person. I remember there was a pass that he made, it was this little pocket pass that when you actually saw it in person, you really see how small the margin of error actually was and you realise just how special that part of his game really is.
PRESEASON STATEMENT GAME
LaMelo's first game of the NBL Blitz, the league's preseason tournament, was quite the baptism of fire. He was pitted against the defending champion Perth Wildcats, a historically dominant juggernaut and winners of four of the past five championships. Melo was matched up with renowned veteran point guard Damian Martin, who had won Defensive Player of the Year so many times that the league named the award after him. However, LaMelo played with the poise of a seasoned veteran, navigating Martin's hyper aggressive defence with ease and finishing with 19 points, 13 rebounds and 7 assists on 7-12 shooting including 4-6 from downtown in a stunning statement debut.
DAMIAN MARTIN (PERTH WILDCATS GUARD, 6x NBL CHAMPION, 6x NBL DEFENSIVE PLAYER OF THE YEAR) – I'm not on YouTube or Twitter or any of that, so I missed a lot of the LaMelo build-up. Then I rocked up to that first preseason game against the Hawks and there were people everywhere, kids lining up literally out the door. Originally I'm thinking, Jeez, Bryce Cotton is popular in Tasmania, but then I realised what was going on.
SUNDAY DECH – Having played in Perth and come up under Damo (Damian Martin), I knew that this would be Melo's first big test over here. And it wasn't just Damo, but Mitch Norton and that entire Perth defence.
MATT FLINN – I started LaMelo and Sunday Dech in that game but I said to the coaches early on, "If we don't get off to a good start, I'm dragging them". In the first three minutes, we were down 9-2 or something and I dragged LaMelo as well as Sunday. This was early days and I didn't know Melo very well yet, so as he was walking off the floor I thought, Here we go, he's gonna pout here and I'm gonna give him a fuckin' spray. So I was all ready for it. He walked off, but he didn't pout. He didn't complain at all. Instead, he was encouraging his teammates, waving the towel, he was super engaged on the bench. I said to Cooky (assistant coach Eric Cooks), "Mate, this is unreal. He's really invested in this team." Then he gets back in the game, plays brilliantly, and we win in overtime.
LIAM SANTAMARIA (NBL.COM.AU LEAD WRITER, ESPN AUSTRALIA COMMENTATOR) – I was blown away by that performance. Going up against Damian Martin in a dark, dingy stadium down in Tassie that was swarming with NBA scouts… Then Damo picks him up 94 feet, they run doubles at him off pick and rolls and they try to speed him up, force him into turnovers… And he just navigated it all like a seasoned pro. I was blown away in particular by his poise and his maturity, but also just his handle, size and passing ability.
MATT FLINN – I told Melo that the way he handled being dragged early on was the highlight of the game for me. I said to him, "That's what winning basketball looks like right there". I think he realised that yes, I dragged him, but it came from a place of care and that I still believed in him. And from that day, we really started building trust in each other.
COREY "HOMICIDE" WILLIAMS – (ESPN AUSTRALIA COMMENTATOR, FORMER NBL MVP, NEW YORK STREETBALL LEGEND) – When I saw Melo play that first game against Perth, I told everyone, "This is the number one pick in the draft". It was just one game, but after what he was able to do against the defending champs and the best defender we've ever seen, I just knew.
MATT FLINN – He actually said to me, "Is that the best defender in the league?" He didn't even mean it in a disrespectful way, he just wasn't fazed at all.
DAMIAN MARTIN – Even though it was preseason, I was definitely throwing quite a few different things at him. I just remember after the game thinking what a cool, calm and collected player he was. And you don't say that often about an 18-year-old playing in his first game. At no point, whether we were picking him up full-court or throwing double-teams at him, did he seem rattled. I love the composure he played with. He just consistently seemed to make the right decisions and never forced anything.
COREY "HOMICIDE" WILLIAMS – The benchmark in this league is the Perth Wildcats. It's what you do against Perth that matters. The thing about them is, they don't have an off switch. Damian Martin has no off switch. He ain't playing around. So if he's guarding you, he's going to give you his best every single time. And on top of everything else, think about this… what certified professional athlete wants to get shown up by an 18-year-old kid? These guys are saying, "If nothing else, I'm not going to be on your mixtape".
THE ANKLE-BREAKER SEEN AROUND THE WORLD
Following a promising preseason in Tasmania, LaMelo made his regular season debut against the Brisbane Bullets at home on October 6, 2019. His shot wasn't dropping – he managed just 6-16 from the field – but he still played a solid game and finished with 12 points, 8 rebounds, 4 assists and 4 steals. However, the main thing everyone remembers from that game – his teammates included – was Ball's double ankle-breaker against Brisbane forward Taylor Braun, a spectacular play which immediately went viral around the world.
HYRUM HARRIS – I knew he was super skilled, but I've never seen a guy drop someone twice like that. And it was in his first game too.
DAN GRIDA – That was insane, definitely my favourite highlight of him. Even though we didn't finish the play, it was hilarious that he got him twice. Everyone lost their minds.
SUNDAY DECH – When I saw Braun fall over, I was straight onto the next thing thinking, OK, let's score here. Then Braun recovers and Melo makes him fall again and everyone on the bench was like, "What the hell did we just watch!?"
EMMETT NAAR – I remember thinking, Man that's tough for Braun, he's going to be all over social media for a long time.
ALEX SUMSKY – I just knew in the moment that it was going to be on every single highlight reel around the world. We posted it on our channel and it got two million views very quickly. It's not every day an NBL video gets two million views.
TIM COENRAAD – That's just Melo's talent level and his handle. He just has an amazingly quick first step too, he's impossible to stay in front of.
EMMETT NAAR – Not to rub it in for Booney (Josh Boone), I love him, but it would've been even better if he didn't miss the dunk.
CONCERNS OF A CIRCUS (AND LAVAR)
While LaMelo had already given the Hawks some unforgettable moments in his first few games, Illawarra's players, coaches and executives were concerned in the early going that LaMelo's presence could turn their tight-knit, community-based club into something of a circus. There was also the LaVar Ball factor. But as the Hawks would continue to learn about the LaMelo Ball experience, barely anything was as it seemed. 
ANGUS GLOVER – If anyone says they didn't have any concerns, they're probably lying.
TIM COENRAAD – I was definitely worried about the circus that would follow when the news first broke. You see that massive following of his, this big international star. I just didn't want that to become a distraction for our guys. My initial impression from what I'd seen online was that he was going to come in and expect a lot of things. So I was hesitant, but this was before I'd had a chance to meet him.
JEFF VAN GRONINGEN (ESPN AUSTRALIA SIDELINE REPORTER, CURRENT ADELAIDE 36ERS GM) – There were absolutely a lot of people involved wondering whether this thing would be circus-like. But it categorically didn't go that way. Melo was professional in his approach and that made it hard for anyone else around him to use outside distractions as an excuse. The league also did a great job of keeping things on track and under control. It easily could've gotten out of hand, but that never eventuated.
LARRY KESTELMAN (NBL OWNER) – We pre-agreed that this was really something he was going to take seriously, and that it was going to be very much about basketball. We wanted someone who was going to come in and take their craft seriously, rather than just coming here to promote themselves. And I have to say, he absolutely went about it the right way.
DAVID "MACCA" MCFARLAND – There was no circus at all. Under the circumstances, the club handled it as well as they could have. This is a club that previously went under, so they were short-staffed and they'd never been in a position where they had to deal with something quite like this.
COREY "HOMICIDE" WILLIAMS – I thought it was going to be a circus because based off what LaVar has done regarding promoting his kids… I mean I love that because he brought the attention to them… but I just thought it was going to be too much. Enter Jermaine Jackson, and now that's a completely different dynamic that I didn't expect. Once I knew he was coming, I was like, Wow, this is different.
JEREMY LOELIGER – It was important that Melo had good support around him and that's where Jermaine was so important to him. JJ was his rock and the one constant that he was able to bring with him to Australia.
DAVID "MACCA" MCFARLAND – You've got a kid who just turned 18 when he arrived, away from his family and on the other side of the world. You couldn't find a better person than JJ. He's played in the NBA, he knows what it takes to make it. He's very smart and he's a protector, but he's also a great guy and he cares.
TODD BLANCHFIELD – With LaVar, I can't say for sure whether other people were concerned, but I spoke to him for quite a while a couple of times and I actually had a really good conversation with him. He seems like a great guy. Obviously he's portrayed a certain way in the media, but I really don't think that's who he truly is. There's none of that cockiness or bravado when you talk to him, he's actually quite the opposite.
DAVID "MACCA" MCFARLAND – I got an opportunity to meet LaVar, Tina and Gelo and they were lovely. Even though there's all the hype around them, they were genuinely excited to be here to watch Melo play professional basketball. They were just like any other proud family.
SUNDAY DECH – Everyone had their preconceived notions of who LaVar was, but he was unreal while he was here, super nice, came and said hello to everyone. He was a legend and he kept everything low-key.
DAVID "MACCA" MCFARLAND – I remember LaVar and Tina getting to their seats one night and it took about five minutes before someone had the balls to say, "Hey, can I get a photo?" Then once the first person did that, people flooded down from every corner of the stadium. They lined up all night, they didn't care that there was a game on, they lined up and waited to meet LaVar. I'm telling you, it was the craziest thing I've ever seen. And to LaVar's credit, he took a photo with every last one of them.
INCREASED OPPORTUNITY
LaMelo continued his solid play to begin the season, putting up 12.4 points, 5.8 rebounds and 5.8 assists across his first five games. But his true chance to shine arrived on October 28, when fellow point guard and former NBA veteran Aaron Brooks was ruled out of the season with an Achilles injury. From there, Melo was handed the reins. 
EMMETT NAAR – AB is a great guy and a great mentor but his injury meant that it became Melo's team, and instead of deferring to AB, he had to take over and really be at the head of our attack.
SUNDAY DECH – That really allowed Melo to get better by trial and error. It meant that he had the ball all the time and was our primary playmaker. Losing Brooks also meant Melo wasn't there just to make plays, he had to score, and he did.
DAN GRIDA – Melo really showed us his full capabilities after that.
TIM COENRAAD – The two guys we relied on to create their own shot and make things happen were Aaron Brooks and Melo. They were really the only two guys who had that in their game, going one-on-one and breaking guys down off the dribble. So when Brooks went down, Melo had a lot more of the ball and was in a lot more one-on-one situations at the end of the shot clock. You need those 'break you down' type players like Melo, where you just say, We need a bucket, so here's the ball, go get us something.
STARTING TO HEAT UP
It's hard to overstate how much Aaron Brooks's injury changed the trajectory of LaMelo's season. Before Brooks went down, Melo averaged 12.6 points, 6.6 rebounds and 5.7 assists. After Brooks's injury, he put up 23.2 points, 9 rebounds and 8.4 assists. He only played an extra two and a half minutes per game, but with increased opportunities and responsibility, the teenage prodigy really came into his own at the offensive end of the floor. His confidence was growing every game, and it was sky-high when the Hawks travelled to play the Sydney Kings on November 17. He was electric that day, both as a scorer and a playmaker, finishing with 16 points, 6 rebounds and 6 assists before ultimately fouling out of the game. LaMelo's performance aside, what also drew plenty of headlines was the fact that an NBL record 17,514 fans packed Sydney's Qudos Bank Arena to watch him play.
OLGUN ULUC – Sydney had attracted really solid crowds throughout the season, but this was outside of anything we had ever seen, and it was all because of Melo.
DAN GRIDA – You couldn't help but look up and when you thought you were looking at the highest row, there was a whole other packed section beyond that. It was nuts. We've played in front of some big crowds, but I've never seen anything like that Sydney game.
ALEX SUMSKY – I've been to plenty of NBA games, including games to the magnitude of some of Kobe's final ones at Staples, and the atmosphere when Melo came to Sydney was right up there with anything I've ever experienced. It was deafening in there. It was the biggest NBL crowd of all-time, and it happened during the regular season with Sydney hosting the worst team in the league. That's how massive 'The LaMelo Effect' was.
ERIC COOKS – You could see that playing in front of a crowd that size wasn't a problem for Melo at all. Instead, he feeds off that energy, even when he's on the road.
OLGUN ULUC – What made it even better was that LaMelo had a really solid game, just a really good overall game. The Hawks were right in it even though that game was meant to be a wash, considering how good the Kings were and how bad the Hawks had been.
COREY "HOMICIDE" WILLIAMS – Before Melo got in foul trouble I was thinking, Shit, Illawarra's actually gonna win this game!
ALEX SUMSKY – LaMelo was incredible. He was going up against defensive-minded players too, Casper Ware being the best example and someone who's a veteran of the league with NBA experience. And LaMelo's out there doing whatever he wants.
COREY "HOMICIDE" WILLIAMS – I'm telling you, the better the player in front of Melo on any given night, the better he's going to play. In that Sydney game, he's going up against Casper Ware. Casper's from Cali, he's a Drew League staple. Melo knows who he is. He came into that game ready.
THE BREAKOUT GAME
LaMelo was really picking up steam when Illawarra returned from Sydney to play Cairns at home on November 25. To add further intrigue, Cairns forward Kouat Noi – LaMelo's primary challenger for Rookie of the Year – had suggested he didn't buy into the Melo hype the last time these teams played, and it was hard not to wonder if those words had stuck in LaMelo's mind. All signs pointed towards another big game from Melo, and he didn't disappoint, finishing with an eye-popping line of 32 points, 11 rebounds and 13 assists on 55 percent shooting. He also hit an incredibly ballsy three to send the game into overtime, before leading his team to a stunning upset.
OLGUN ULUC – Going into that game, we were starting to talk about, very legitimately, what is his jump shot like? Is it broken? Does he need to fix it? That narrative had really emerged around the league.
MIKE KELLY (CAIRNS TAIPANS HEAD COACH) – He certainly shot the ball really well from deep that night, and once he had his mojo going from a three, he kind of had everything going. He was scoring, but he was also doing a great job of rebounding, finding his teammates, and just reading the game offensively.
MATT FLINN – It just felt like he wasn't going to let us lose that game. I thought he had a good matchup against them and when he's allowed to push the pace and get downhill, he can be really special, and that's what we saw.
OLGUN ULUC – He was getting to the line, getting to wherever he needed to create, making nice little passes. He was able to really control the pace too and we hadn't seen a whole lot of that previously. It was certainly his performance that resonated the most.
COREY "HOMICIDE" WILLIAMS – I had the pleasure of calling that game, and I said on air that Melo was going for a triple-double. He was going head-to-head with Scott Machado that night, and Mitch Kupchak was in the building too. Machado is someone Melo had played against in LA when Machado was with the Lakers. At the time I was saying, "Look, whenever he plays against Cairns and Machado, the kid goes off". I was calling the game with the great one, Andrew Gaze, and I kept telling him all night that Melo was going for that triple-double.
MATT FLINN – There was a moment where he crossed his man up and just tore down the middle of the lane and dunked it. That for me was his breakout moment where I was like, This is bonafide NBA stuff. And for a kid that young, I can't fathom it.
SUNDAY DECH – The last play of regulation, we're down three with 10 seconds to go. I had the ball, drove into the key, kicked it back to him for the three, and he nailed it. Then he goes on to lead us to a win in overtime.
TIM COENRAAD – When he hit that big shot to send it to OT, I was working hard to get open, and I thought he was going to hit me. But he shot it himself, and that was just the 'big moment player' in him. He was right to shoot it because it was money. It was a big coming-out party for him.
ERIC COOKS – He caught it in rhythm, and I think he knew it was going down the moment he shot it.
ANGUS GLOVER – When he hit that three, we all just ran onto the court without actually knowing for sure whether Cairns had called a timeout. We were too busy jumping all over Melo.
EMMETT NAAR – To hit that massive shot was just crazy. That's when we knew he was the real deal. When he first arrived, I couldn't have seen him doing that at this level, but he's improved so much.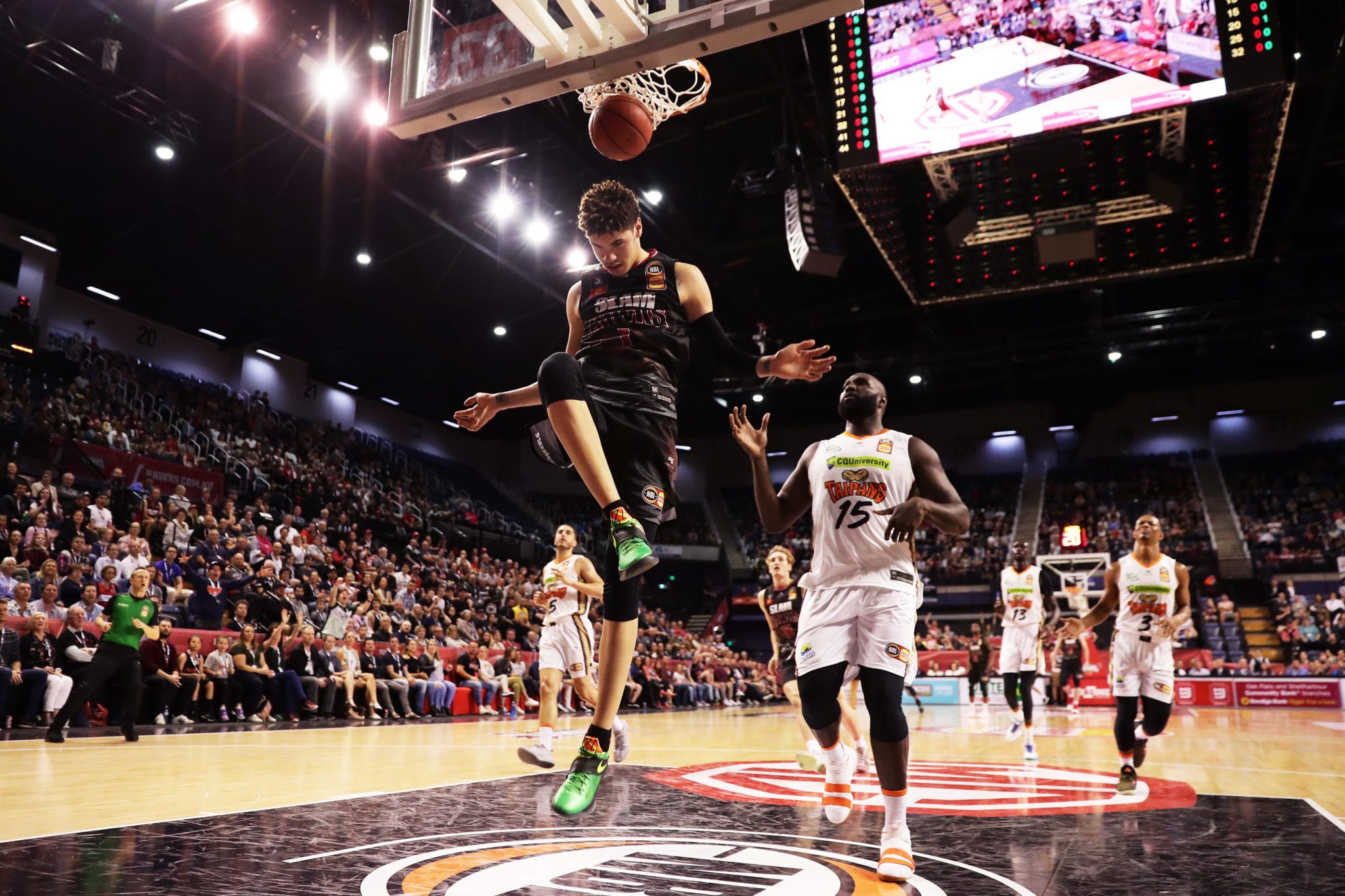 ANDREW GAZE (ESPN AUSTRALIA COMMENTATOR, 7x NBL MVP, 5x OLYMPIAN) – He never shied away from the big moments. That's really important when you get to that next level because if you're scared of the moment in the NBA, it will eat you up and spit you out, no matter how good you are.
MATT FLINN – The kid was a triple-double waiting to happen, and this was the first time he'd played proper professional basketball, having just turned 18. I remember what I was doing at 18, and it wasn't posting triple-doubles in the NBL.
DAVID "MACCA" MCFARLAND – With Melo, there was something that's really hard to explain but let me try… there was just this palpable anticipation almost every time he touched the ball. You could just feel the crowd lifting out of their seats because you thought something special was about to happen, and it usually did. I've been involved with basketball at every level for a long time, and I've never experienced anything like that.
ALEX SUMSKY – I really felt like that was his "fuck you" game. It was a message to all the people who were talking shit about him, and a lot of people were doing exactly that in the lead-up to that game. He proved every last one of them wrong that night.
THE RJ HAMPTON GAME
When LaMelo first played fellow future NBA draft pick RJ Hampton, things did not go well. Hampton's emphatic block on Melo 32 seconds into the game set the tone for the rest of the night. LaMelo finished with 10 points on 3-13 shooting as his Illawarra Hawks suffered a crushing 31-point defeat to Hampton's New Zealand Breakers. Two million people watched the game on Facebook, and Auckland's packed Vector Arena was littered with NBA scouts. This was not what they were hoping to see from LaMelo, one of the most hyped prospects in the history of the game. But when the rematch rolled around a month later – LaMelo's first game since his triple-double against Cairns – he came out breathing fire. He wasn't able to secure a win for his struggling Hawks. But he did make a 22-point second-half deficit evaporate to ensure a much closer game, while securing his second consecutive triple-double to the tune of 25 points, 12 rebounds, and 10 assists. The less flattering storyline to come out of that game was Melo's 10-28 shooting, as well as New Zealand import Sek Henry blocking and later stripping LaMelo down the stretch. But more on that in a minute.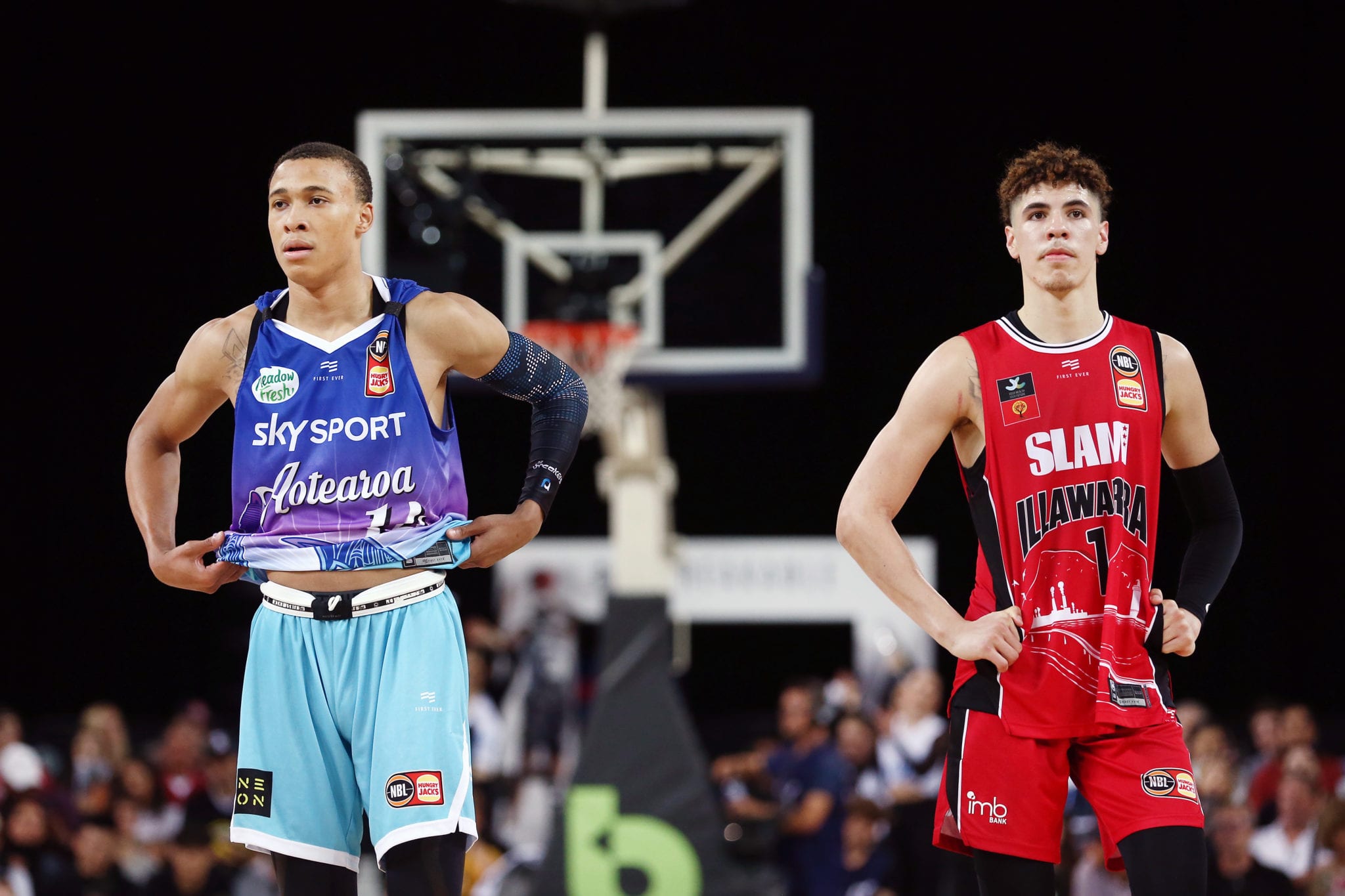 ANGUS GLOVER – That was the first time I'd been over to New Zealand, and the crowd was absolutely insane that night.
LARRY KESTELMAN – From where the league was six years ago to where we are now, those games between LaMelo Ball and RJ Hampton were moments where you sit back and say to yourself, Well, there's two million-plus people watching a game of NBL basketball in the US, this is pretty cool.
OLGUN ULUC – Melo wanted to shoot everything that night. Even if he missed a lot of shots, he still had all the confidence in the world. He might not have shot the ball well, but overall, he still played well. There were a lot of NBA representatives in the building, and just the spectacle of it was a lot of fun because Melo was out there trying to show his worth.
ERIC COOKS – He made some exceptional moves against New Zealand. Before he came here, some people said he wasn't quite a point guard, but I thought he ran the team really well that night.
LIAM SANTAMARIA – For me, it was a less impressive triple-double. When he got his first one against Cairns, it felt like the kid was just out there trying to win and the triple-double came as a result of that. In New Zealand, I got the sense there was a bit more stat chasing going on. But nonetheless, it was incredibly impressive for a kid that age to have back-to-back triple-doubles in a league as good as ours.
OLGUN ULUC – I think the only individual matchup Melo cared about might've been that one with RJ. They're the same age, they're friends, and they've been rising through the ranks of the same league together.
COREY "HOMICIDE" WILLIAMS – I'll tell you this, that motherfucker came here and made history. Back-to-back triple-doubles, in the history of this league, no one's ever done that, and he's 18. C'mon, man. And I'm not talking 10, 10, and 10. I'm talking 30, 10, and 10.
TIM COENRAAD – Cairns called him out, and then he went nuts against them. RJ Hampton got the better of him the first time around, and then Melo hit him with a triple-double in the rematch. You don't want to poke the bear with this kid.
JERMAINE JACKSON (LAMELO BALL'S MANAGER) – He didn't back down from anything or anyone, he handled his business how he's supposed to handle it.
MATT FLINN – He shot the ball a lot, but I just feel that in that game in particular, he still contributed in such a multi-faceted way. He was feeding everyone, and he could've had even more assists if we'd made more shots.
OLGUN ULUC – The tables did turn at the end of that game though. Sek Henry had a massive block on LaMelo late in the game. Then Melo goes between the legs a thousand times right in front of Henry, trying to size him up, and Henry just strips him clean. So as much as it was LaMelo showing what he could do, it was also a bit of a reality check. It showed him that you can't just go out there and play around. The NBL is no joke, these are legitimate players who have played around the world, and they're not scared of you. The other interesting thing is that despite him only being a kid, LaMelo has that giant ass target on his back every night. Everyone he plays against knows that NBA scouts are watching and that those scouts will see them too.
THE CRITICISM: DEFENCE
Despite putting up impressive numbers, LaMelo's defensive impact was less than spectacular, especially early in the season. He often looked lost on the defensive end and his struggles in that area became a common talking point as his game continued to come under considerable scrutiny.
LIAM SANTAMARIA – Watching Melo defensively in the early stages reminded me of Shaq in Blue Chips, when Nick Nolte walks over the train lines and hacks his way through the long grass to see this guy in the gym that he's told is really raw and has never been coached before. That's how it felt watching Melo play defence early on. He had all the physical gifts, but it really looked like he'd never been taught how to play defence.
SHANE HEAL (ESPN AUSTRALIA COMMENTATOR, 4x OLYMPIAN) – He was a real ball watcher. He couldn't really see his man and the ball at the same time. He was poor when it came to containing his man off the dribble, and that's only going to get tougher when he's going up against better athletes in the NBA. Those guys will want to go at him too, being a high draft pick. I'm sure he's been working on that, and he has to keep at it. A lot of that is just commitment and effort, and we certainly didn't see a dogged commitment from him on defence during his time here.
TODD BLANCHFIELD – I think he's been able to get away with a lot due to his height and athleticism. But it's a different ball game when you reach the professional level, and the NBA will be another level again. There's no more relying on your athleticism when you're going up against the best athletes in the world.
SHANE HEAL – He was very rarely in a defensive stance, and he used his extra length to gamble for steals, stuff that gets away from the fundamentals of defence. Clearly there wasn't the same defensive accountability at some of the places he'd played in the past. I'm sure he's improved since he left the NBL, and frankly, he has to. If he plays that sort of defence in the NBA, they'll eat him alive.
ERIC COOKS – Obviously there were some question marks about how focused he would be on defence. But I thought he really made it happen by the end of his time here, and he was able to use his foot speed to his advantage. I do think he had some basic knowledge of defensive principles, and it was more about getting familiar with the team concepts. And to his credit, he did buy in and try his best to do everything we suggested.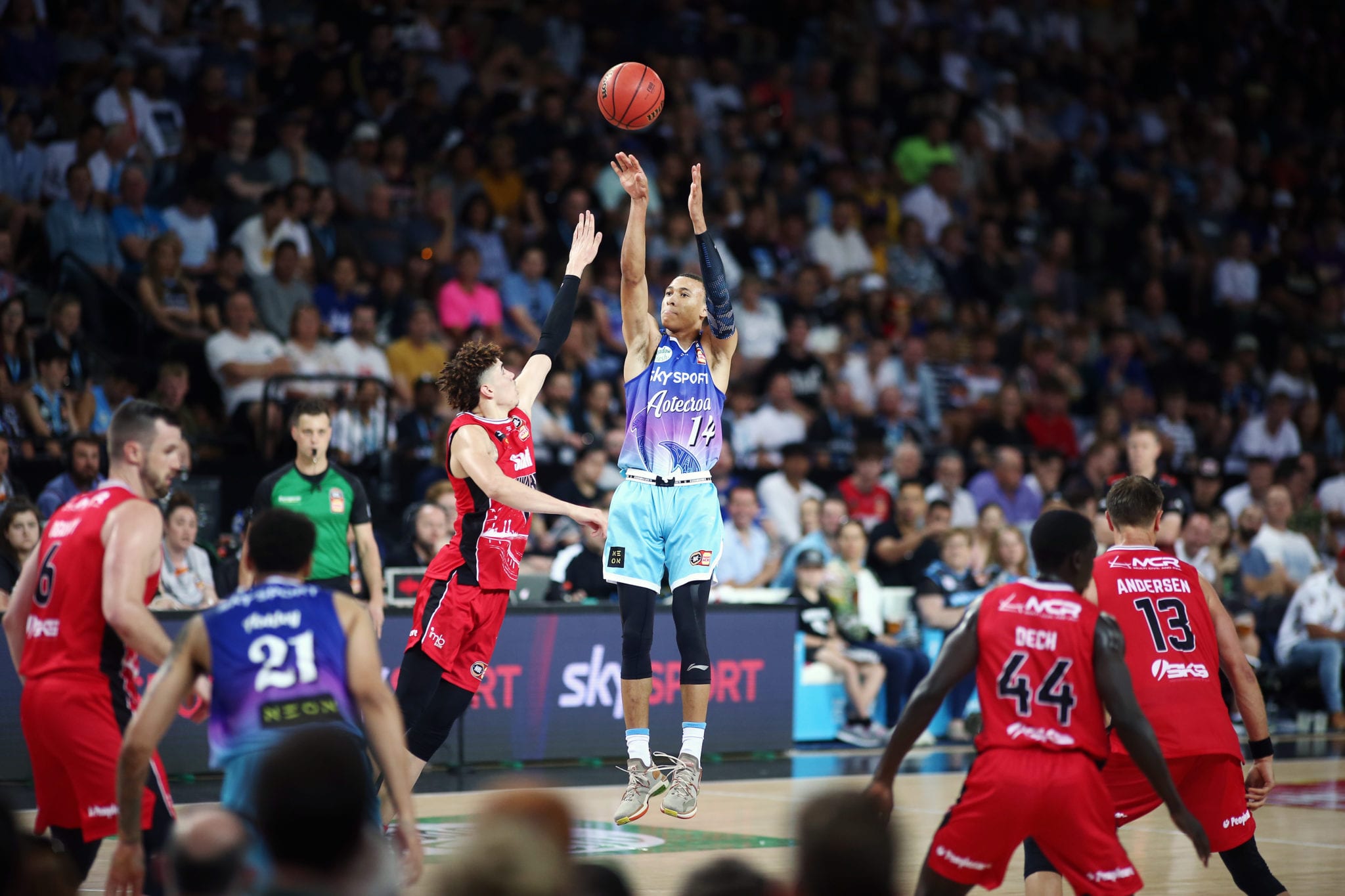 TIM COENRAAD – Defensively, with all of the concepts and schemes you're dealing with at a professional level, he did struggle at the start. But Flinny did a lot of work with him, looking at film and learning how to work within a defensive system. He definitely improved a lot while he was here, and part of that was just being a lot more conscious of it. He really impressed me with how much of a fast learner he was. His ability to pick things up on the fly and then apply them in games was tremendous. I can't even imagine how much better he'll get when he has unlimited NBA resources at his disposal.
MATT FLINN – He's a very capable defender, and he has incredible length and foot speed. He also has a lot of on-court instincts that you can't teach. It's just going to be a matter of practice. Before he came to us, he would just go out there and play. I do think that there were some benefits to the lack of structure in his past though. It helped him play instinctively and embrace who he is as a player.
OLGUN ULUC – He played the passing lanes quite well but that's not the same as playing defence. And so, in any sort of actual defensive scheme or structure, he wasn't very good, he couldn't stay in front of guys. Off the ball, he was just not effective at all. He just didn't demonstrate himself to be a good defender. I never really got the sense that he didn't want to be a good defender, but I don't think he made too many positive strides towards that.
JEFF VAN GRONINGEN – Defence is clearly something he'll need to work on heading into the NBA, a league where there's constant screen action at the top of the key. He can't be getting lost on the first screen and hoping things work out from there.
WARREN YIU (ESPN AUSTRALIA FEATURE WRITER) – Others might disagree, but I don't think we really saw much progression to be honest. He has great instincts in the passing lanes but in terms of one-on-one defence, there's a lot of work to be done, and he needs to improve his strength as well. In terms of his defensive stance, he's someone that stands quite upright, so he certainly needs to work on that too as well as his defence off the ball.
DAMIAN MARTIN – He's so good offensively, and at his age, everyone gets picked apart. If you put any 18-year-old up against grown men who've played professional basketball for a long time, they're going to get exposed in one area or another. For LaMelo it was defence, but at his age, he's got a lot of time to get better, and for someone who loves the game so much, I'm sure he will.
KEVIN LISCH (SYDNEY KINGS GUARD, 2x NBL MVP) – I think for his development on defence, and at both ends for that matter, the best thing he could have done was to come to Australia and play against grown men, rather than going through the college system. The game here is physical, and it's going to challenge you in a way that college won't. I really think he matured and developed here a lot more than if he'd gone to college.
THE CRITICISM: SHOOTING
LaMelo's other glaring weaknesses were his shooting and shot selection. He finished the season shooting 37.5 percent from the field and 25 percent from long range. His unconventional shooting action was also called into question.
SHANE HEAL – It seemed like during games, LaMelo was always trying to prove the scouting report wrong. It felt like a pride thing where he wanted to show people that he could shoot the three, but in most cases, he showed people that he couldn't.
LIAM SANTAMARIA – Early on he had some games where he predominantly took good shots, but he'd also have games where he was launching long-range bombs early in the shot clock when his team needed a better look. But throughout the season, I felt like that got a lot better, and that was predominantly because he was in attack mode much more regularly.
TIM COENRAAD – From that first week of training, he was feeling out what was a good shot and what wasn't. At one point, he shot a questionable one and the older guys weren't happy about it. But he was quick to take that on board. We let him know he would get plenty of the ball, so he didn't need to force anything. We told him if he cut out the bad shots, his teammates would appreciate him a lot more and it would make his numbers look better anyway.
JEFF VAN GRONINGEN – Shot selection is heavily related to who you've got around you. For a lot of high IQ players like LaMelo, the better the talent around them, the better their shot selection gets because they know they have a lot of great options around them. So I think his shot selection definitely improves in the NBA for that reason, combined with him just getting older and wiser.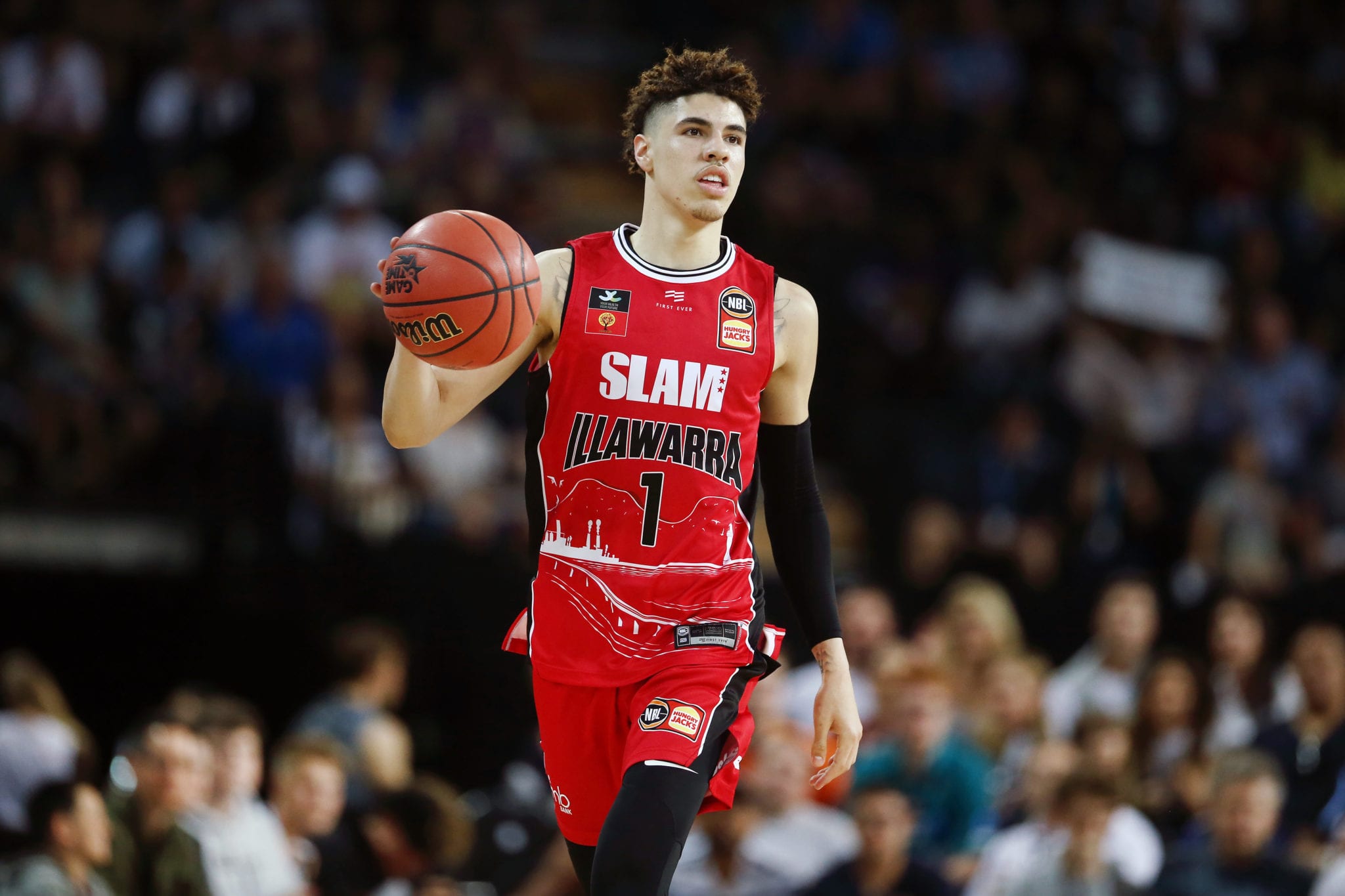 KEVIN LISCH – I didn't get too caught up in worrying about his shot selection. That's always something that can be dialled back. I'd prefer to see a guy like that just be aggressive and do his thing without worrying or overthinking too much. And yeah you take some crazy shots, but that's all part of the development. If people try to squash that, sometimes you take away some of that development.
MATT FLINN – It's much easier to reel guys in a bit than it is to get them to be more aggressive. I'd much rather Melo be aggressive and back himself, and then we'll deal with whether his shot selection needs altering. I never encouraged him to take bad shots, but I encouraged him to be who he was, and you tread a fine line when you do that as a coach in the NBL, believe me. If you're going to make an omelette, you have to crack some eggs, and he was certainly allowed to crack some eggs.
SHANE HEAL – The other factor was his shooting action. If you look at his technique, it's a little bit like his brother's used to be. And you saw how much of a difference that made for Lonzo when he fixed his shot. But LaMelo still shoots it from the middle of his face, so his technique is flawed and until he fixes that, he's always going to be a really inconsistent three-point shooter. He seems like such a hard-working kid. I've seen his training videos, I've spoken to his teammates, he's so committed to doing all of the extra work. But if you aren't doing it with the right technique, you're only further ingraining bad habits.
LIAM SANTAMARIA – He has a great work ethic and gets a lot of shots in, so I think he can get to the point where he's a reasonable shooter. But his form leaves him without the potential to become a really good shooter, and that as a result puts a limit on what kind of player he can ultimately become.
WARREN YIU – Without being a shot doctor, I think you shoot the way you feel comfortable. I'm not someone who thinks there's a specific form you need, that you need to look like Klay Thompson. However, sometimes the reality is that you're just not a great shooter. He could develop, but he's got a long way to go.
THE INJURY AND THE DEPARTURE
Just as LaMelo was starting to really hit his stride in the NBL, he suffered a bone bruise in practice. On December 8, it was announced that he would miss about four weeks. But those four weeks came and went, and on January 16, 2020, it was announced that Melo would sit out for the remainder of the season. His campaign was officially over, having ended with consecutive triple-doubles. But the news of LaMelo's withdrawal was followed by rampant speculation that he had in fact recovered from his injury and was simply using it as an excuse to return home prematurely. Some of the more extreme conspiracy theorists claimed he never had a severe injury in the first place. But Melo's teammates and coaches say those claims couldn't be further from the truth.
MATT FLINN – The rumours and the speculation, it was all complete bullshit. After the injury, he was going to Sydney to see the specialist, and we were flying to Brisbane to play the Bullets. I was on the phone to him on the way, and he said to me, "If the doctor says I'm good, can I get a flight to Brisbane tonight?" He was upset. He was dying to play.
SUNDAY DECH – He called me straight away and said, "Man, this really sucks, there's no way I'm sitting on the sidelines". He was always pushing to come back.
MATT FLINN – You could see how badly he wanted to get back on the court. Even in his moon boot, he always had a ball with him.
EMMETT NAAR – It wasn't even Melo's decision to sit out, and it was the best thing for him anyway. The guy he was, he wanted to play. I never doubted that he wanted to be out there, and no one else on the team did either.
SUNDAY DECH – My understanding was that because he was still growing, there was a higher chance for the injury to get a lot worse. His whole career was on the line, as well as millions of dollars, so his management had to make a call.
TIM COENRAAD – We were just starting to really develop that chemistry with him too. I was only just figuring out how he and I could get the best out of each other. You could really see the difference from the start of the season, especially in transition and pick and pop situations. It felt like with just a few more games, things could've started looking really good.
SHANE HEAL – His stock was going so high and his confidence was growing so much. You definitely wouldn't have bet against him taking it to another level if he'd been able to stay healthy.
TIM COENRAAD – He did leave the country fairly abruptly a few weeks after he got hurt. If I'm being honest, it would've been nice for him to speak to us before he left. But it was never a conscious malicious decision on his part. I reckon he's got a lot of people pushing and pulling him in different directions. I know it's not in his nature to be anything other than respectful.
DAN GRIDA – I'm not sure how much communication Melo's camp had with the front office, but they did get out of there pretty quick. He sent all the guys a long message saying thanks for everything and telling us that he was really appreciative. It was a really genuine message. He's still in our group chat, and he still sends messages asking how everyone's going. So it wasn't like he just disappeared and cut himself off.
MATT FLINN – I certainly didn't have any issues with Melo's departure. If we didn't have a good relationship, we wouldn't still be talking as often as we do now.
TIM COENRAAD – He had bigger fish to fry, and when he got hurt, he had to look to the next thing. There's no ill will on my end at all.
SUNDAY DECH – The NBA is a different world, it's much more business-like. It's very different from how people are used to operating in Australia, especially in a small, tight-knit community.
BUYING THE TEAM
LaMelo might've been out of the country when the offseason began, but he certainly wasn't out of the headlines. Jermaine Jackson stunned the basketball world when he declared that a consortium headlined by LaMelo had bought the Hawks. ''We own the team',' Jackson told ESPN in early April. ''It's a done deal". But the NBL said it had not even received an ownership application from LaMelo's camp. Illawarra businessman Tory Lavalle, who was involved in Melo's ownership bid, said the mix-up had occurred because he had miscommunicated with Jackson. The NBL, which took back the Hawks licence when the franchise went into voluntary administration following the 2019-20 season, eventually facilitated the sale of the team to a consortium headlined by former Philadelphia 76ers general manager Bryan Colangelo.
JERMAINE JACKSON – I'm not going to get into that too much. That was just a business opportunity that was there for us, and that's all that was.
SUNDAY DECH – I called them as soon as I heard the rumours and they said, "Yeah we're in the process, and it could be something really good for our future".
LARRY KESTELMAN – He was always going to be a minority shareholder. So for us, it was about who's going to run the club? How's the club going to operate? Who's the main group that's actually going to do the day-to-day work and preparation that goes into building a club? And operationally, who's actually going to run it in that small market, and how are they going to set it up? It was a challenging environment, even before COVID.
LIAM SANTAMARIA – I was a little surprised when I heard the news, but I loved it. It was clearly a massive tick of approval for the NBL from LaMelo's whole camp.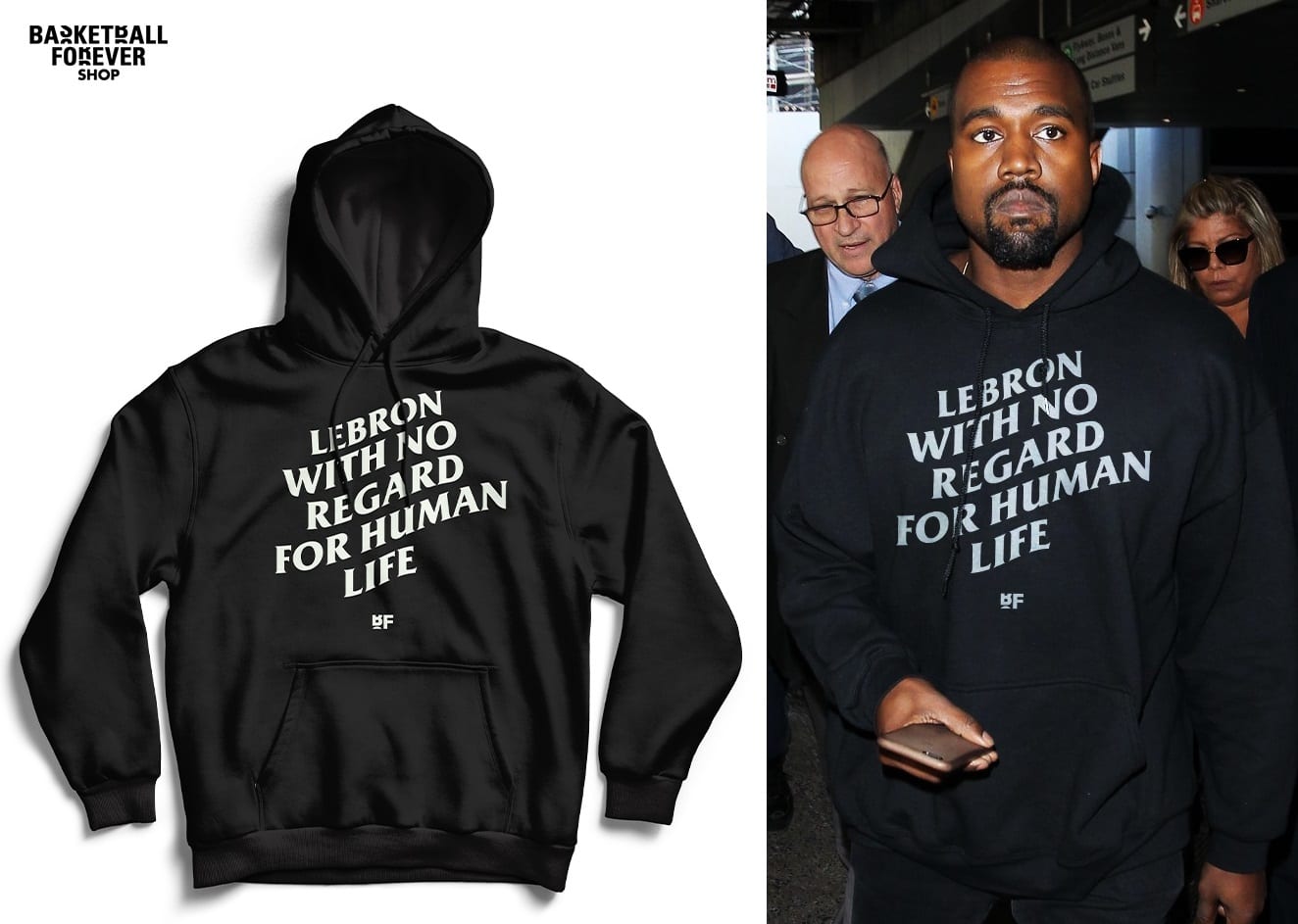 ALEX SUMSKY – The Hawks have lost money every year, regardless of who owns them. But I don't know if that even mattered to LaMelo's people. I think they just wanted to be able to say they owned the team, that they bought the team Melo played for.
OLGUN ULUC – If you sold the team to LaMelo and his camp, you'd wonder if they were sort of using it as just a fun little thing on the side. That's opposed to the ownership group the NBL chose instead, which obviously has a long-term plan and has been very serious about their goals. Jermaine could be quite reactionary when it came to that sort of thing. I mean, they bought a horse when they were here. I don't think too much thinking went into that announcement from Jermaine.
COREY "HOMICIDE" WILLIAMS – This showed that the kid means business. He has the chance to be big like LeBron, and I mean business-wise, portfolio-wise. He's in straight mogul mode already.
JEFF VAN GRONINGEN – When you have a soon-to-be NBA talent with a close affinity with a team, it's easy for things to develop where there's an interest commercially, especially when the team comes up for sale right as he's finishing up.
ANDREW GAZE – It would've been incredible to have someone of LaMelo's profile involved. However, it's my view that it would be extremely difficult with limited or no knowledge of the local community and competition to turn an opportunity in the NBL into an immediate success. Who they surrounded themselves with to be hands-on, that would've been vital. But if you have really deep pockets and you want to learn on the go, then sure, it's possible. But it would take a lot of learning to understand the nuances of the Australian league.
JEFF VAN GRONINGEN – I have full faith in the NBL and that they would always make the decision that was right for the league. You look at the new ownership group that they went for, with guys like Brian Colangelo involved and now Brian Goorjian, the greatest coach the league has ever seen, and things are looking great.
ANDREW GAZE – And then you look at the team on paper that they're putting together, they've suddenly got a squad that looks like a legitimate contender. Everything has been spectacular since the new ownership has come in.
JEREMY LOELIGER – There were a number of factors at play in the decision. LaMelo and his team made a compelling case and hopefully they will have a future involvement with the league… It was certainly no slight on LaMelo and we'd love to think he will be connected with the league for a long time to come and will look favourably at some sort of investment in a team in the future like a growing number of NBA and NBA players are doing.
LARRY KESTELMAN – We received several other ownership bids, and some of them were actually financially better than even the one we ended up going with. But for us, it was always about who's in it for the long-term, and who's going to do the right thing by the club and do it with the best value. I would've loved for LaMelo to be involved. But we just had to make a decision about who was in the best position to run the club from a day-to-day standpoint during these challenging times.
JEFF VAN GRONINGEN – The thing about Larry, as someone with so much skin in the game, you'll never see him make a decision that hasn't been thought through at great length. He has put too much blood, sweat and tears into the league to not do his due diligence.
NBA ON THE HORIZON
Following the completion of LaMelo's season Down Under, the chatter surrounding the young guard turned to his career prospects in the NBA, with his perceived high ceiling and low floor making him the most polarising player in this year's draft.
WARREN YIU – I think he can be a really good floor general in the NBA. How he defends will always be a factor. But offence is always going to be more valuable, and so I think his ceiling will be determined by how he shoots. His combination of size and passing is always going to be useful in the NBA. If he can make the outside shot as well, that clearly changes everything.
SHANE HEAL – He'll have a great career, there's no doubt about that. There are those things that he needs to work on, and hopefully he rises to those challenges. But the upside is that he's got such great length playing that position and the ability to make other players better. You can see how his game will translate extremely well to the NBA because it's a pick and roll heavy league. I think he's going to have a long and distinguished career.
OLGUN ULUC – He's clearly an amazing passer, he handles the ball really well, and he'll be a good athlete in the NBA. I'm not sure a team would want to give him the keys right away, but he can definitely develop into a really good starting point guard.
DAMIAN MARTIN – You put him in an NBA situation and he's good enough off the dribble and fast enough to get by his man… If he's cut off near the rim, he'll be able to find open guys around the three-point line with his vision and willingness to make the extra pass. So I think he's going to be a teammate that a lot of NBA guys really enjoy playing with.
JEFF VAN GRONINGEN – Oh, he's ready. Skill-wise, but mentally too. He has an incredible temperament; he never gets too high or too low. At his age in particular, that's been really impressive. In the context of a draftee, he's very ready.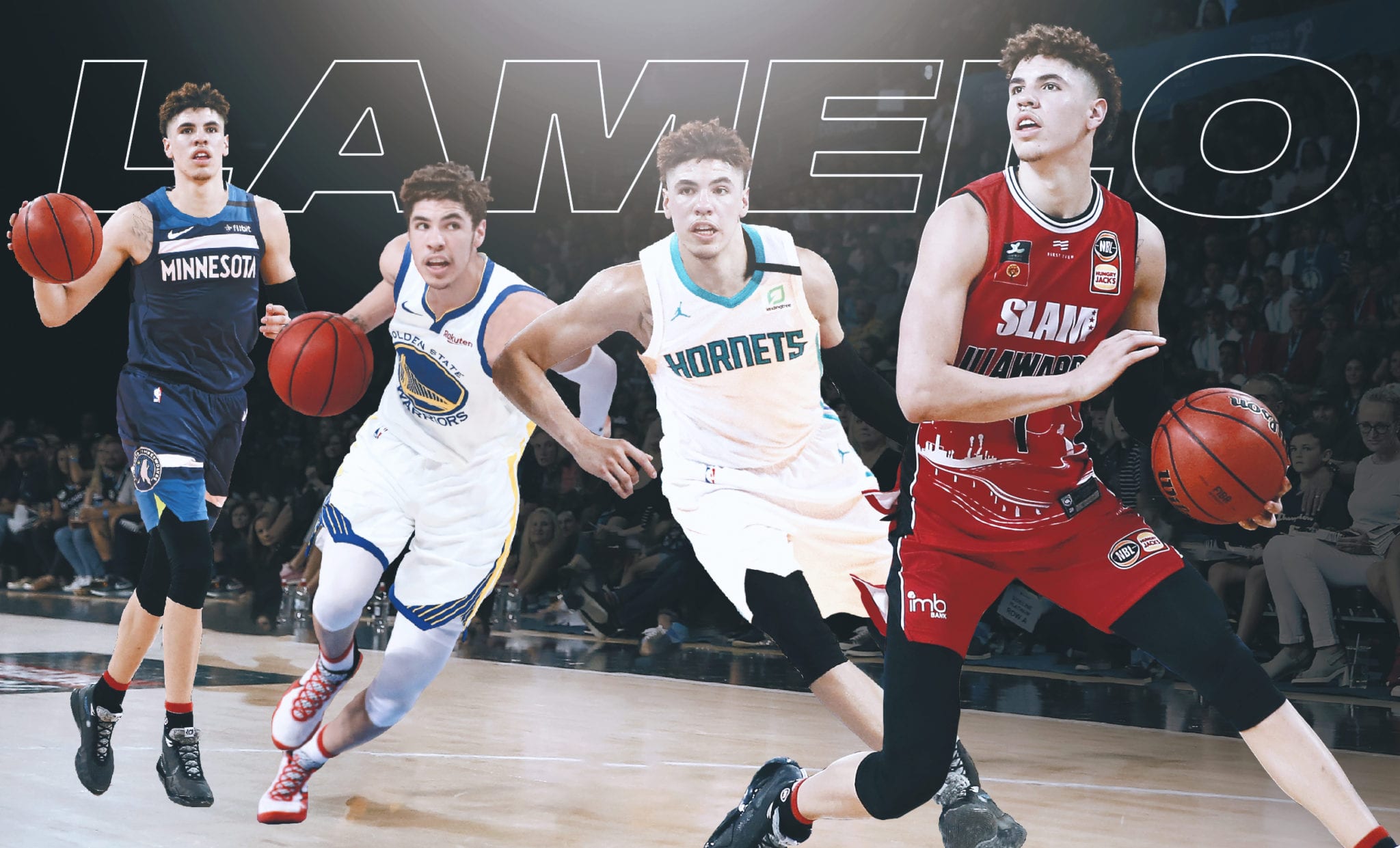 ANDREW GAZE – Everyone wants the next Luka Doncic, that's what everyone's hoping for. Is LaMelo that? Possibly. I mean you can't definitively say that he isn't. With someone like Luka though, you look at what he was able to do across a long period at an extremely high level before playing in the NBA, and you feel a little bit more secure picking someone like that. But LaMelo doesn't have that body of work.
OLGUN ULUC – My issue is mainly, if you can't shoot and you can't defend, how effective can you be in the NBA? And yet, he still has a lot of really good skills. If he can put everything together, he could still become a really well-rounded guy, better than his brother, and a very good starting point guard in the NBA.
ANDREW GAZE – In these circumstances, I like to think, Well, what's the worst-case scenario? And if you can live with that, then you should have great comfort with your pick. And to me, the worst-case scenario is he's going to be a very good player in the NBA. That's the worst-case scenario. But he has the potential to be an elite NBA player.
LIAM SANTAMARIA – How he goes in his first season is really going to depend on which team he lands on, who's coaching, which other players they have on their roster, and what kind of opportunity he gets. I have no doubt he's going to put in the work. That isn't the question for me, the question is what kind of situation will he end up in? He needs a coach who's willing to let him play through mistakes, but he's also going to need a coach who can really teach him how to play the game at both ends.
ERIC COOKS – You never know what can happen if you end up in the right situation. You look at someone like Tyler Herro landing in Miami, no one expected him to do what he did. I think Melo could have a similar impact in the right situation.
JERMAINE JACKSON – The draft will take care of itself. We're just training and working, man. That's all we're doing, just taking everything day by day. We're not looking into the future saying, "Oh, he's going to be this or that". We're just doing the work. Getting better at basketball, that's it.
SOME FINAL THOUGHTS FROM LAMELO'S HEAD COACH, MATT FLINN
NBA teams have asked me, in reference to LaMelo, "When you go to training every day, do you look forward to coaching?" I thought that was such a simple but excellent question. My answer was, "Definitely". So much so, in fact, that when he got injured and was away getting treatment, you could feel something was missing. It was very noticeable to me, and when he came back, even though he was in a moon boot, there was a natural aura around him, a kind of infectious energy that we really missed when he was gone.
There are some things I'd change looking back, but I can tell you right now that signing Melo wouldn't be one of them. I'd sign him again in a heartbeat. I've spoken to nearly every NBA team and another question they often ask is, "If you worked for us, would you sign this kid?" And my answer is always, "Yes, absolutely".