There's something uniquely captivating about watching NBA players in crunch time.
These are the moments when thousands of gruelling, lonely hours in the gym come to fruition, as these elite-level competitors hit absurd shots under unthinkable pressure.
And while specific, standout clutch moments can sway public opinion one way or another when it comes to who's clutch and who isn't, we dove into this season's clutch scoring stats and let the numbers decide.
But before we get to the list, there are some things you should know.
Firstly, just to be clear, for statistical purposes "clutch" refers to the final five minutes of a game when the margin is five points or less.
Also, it's next to impossible to determine exact rankings when it comes to "clutchness" – who's to say how you weight each clutch metric – so we've ranked the players in tiers instead.
It's also important to note that, to keep things even and simple, these ranking don't take the playoffs into account.
And before you ask why LeBron James, Kawhi Leonard and several other big names aren't on the list… well, those guys didn't score enough clutch points.
Some of them didn't play many clutch minutes at all, at least not compared to the players below.
In those cases, it wasn't their fault that they didn't get the opportunity to play in many close games.
But at the same time, they still can't be included on this list.
OK, let's get to it.
3rd TIER 
ZACH LAVINE
109 total clutch points (8th)
115 clutch minutes (31st)
33% FG (107th) (61st among guards) (minimum 20 FGA)
32.7% 3P (21st) (minimum 20 3PA)
89.2% FT (9th) (minimum 20 FTA)
Zach Lavine's pre-lockdown heroics in Charlotte – which saw him bring the Bulls back from an unwinnable situation and cap it off with a wild game-winner – was easily the most spectacular individual clutch performance of the regular season.
Lavine scored nine points within the final 42 seconds in one of the craziest endings you'll ever see, finishing the night with a career-high 49 points in 34 minutes on 60.7% shooting, while nailing 13 threes at a 76.5% clip.
Helping Lavine's overall clutch numbers is the fact he's often in close games because his team isn't good enough to win comfortably, coupled with the fact that he's the only player on his team capable of taking the reins in crunch time.
His clutch shooting hasn't been great, but he's been so heroic at times that he deserves his place in these rankings anyway.
JAMES HARDEN
107 total points (10th)
108 minutes (51st)
35.9% FG (87th) (49th among guards)
25% 3P (34th)
88.3% FT (11th)
The overall output is there, but Harden needs to lift his clutch shooting percentages if he wants to rise up these rankings.
2nd TIER
DONOVAN MITCHELL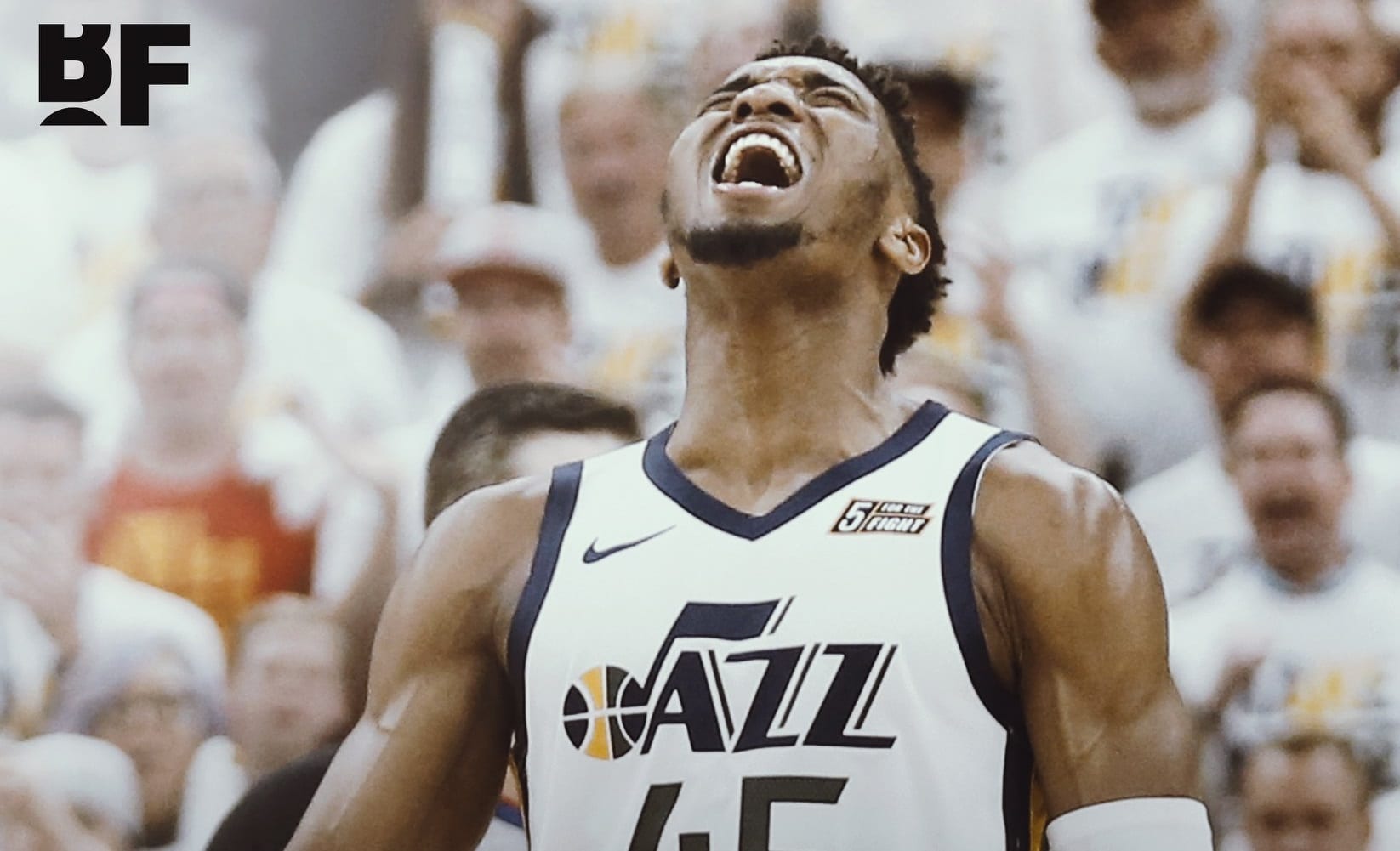 142 total points (3rd)
135 minutes (11th)
41.9% FG (57th) (tied) (31st among guards) (tied)
32.4% 3P (23rd)
81.1% FT (22nd)
There's no doubt that Mitchell has the clutch gene, putting multiple games to bed with go-ahead shots earlier in the season.
Mitchell also scored 12 points per 36 minutes more in crunch time than he did outside of crunch time, according to Fickle.
Only Joel Embiid, Ja Morant and D'Angelo Russell had a greater increase in their clutch output versus their regular output.
DEVIN BOOKER
106 total points (11th)
114 minutes (38th) (tied)
42% FG (56th) (29th among guards)
20.7% 3P (37th)
91.3% FT (4th)
Devin Booker's three-point shooting numbers are the notable eye-sore on his clutch stat card, but his overall production is there and he nailed one of the most difficult game-winners of the season while leading the Suns to an 8-0 record in the bubble.
It just doesn't get much better than a turnaround game-winner in traffic over Paul George and Kawhi Leonard.
That shot also tied Booker with LeBron James for the most game-winning buzzer-beaters since 2015, with both of them hitting three in that time.
JAYSON TATUM
108 total points (9th)
133 minutes (14th)
50% FG (29th) (tied) (14th among guards) (tied)
35.7% 3P (16th)
77.4% FT (26th)
We all knew this man was a big-time performer the moment he made his first playoff appearance.
Tatum's total clutch points might be even higher if he didn't share a team with Kemba Walker.
Having said that, if you swapped Walker with a replacement-level player, opposing defences would be able to focus on Tatum more and drive his numbers down.
Swings and roundabouts, as they say.
TRAE YOUNG
125 total points (5th)
116 minutes (30th)
39.4% FG (70th) (37th among guards) (tied)
34.1% 3P (19th)
80.4% FT (23rd)
Finishing the regular season fifth in clutch scoring despite playing the 30th most clutch minutes was quite an effort from Trae Young.
His field goal shooting wasn't anything special, but Young still found ways to keep the scoreboard ticking over down the stretch.
Young's 50.8 points per 100 possessions was the second-best of any player on this list.
DAMIAN LILLARD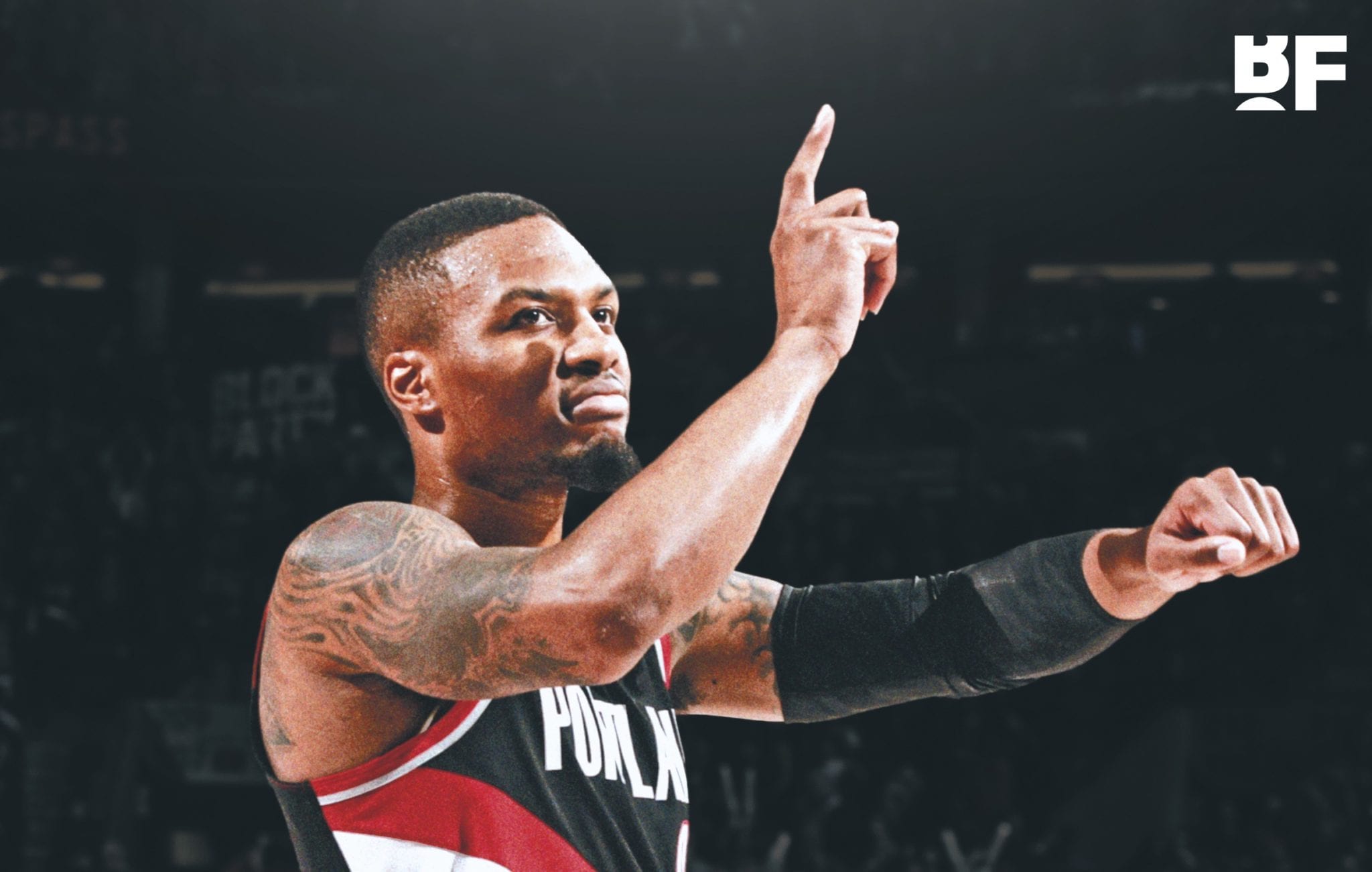 122 total points (6th)
128 minutes (19th)
40% FG (65th) (tied) (35th among guards)
32.6% 3P (22nd)
81.8% FT (20th)
No current player is more synonymous with clutch scoring than Damian Lillard, and his numbers check out.
Lillard's clutch shooting numbers aren't in the upper echelon, but that has something to do with the outrageous degree of difficulty on many of his crunch time shots.
1st TIER
NIKOLA JOKIC
148 total points (2nd)
165 minutes (4th)
51% FG (27th)
28.6% 3P (36th)
82.6% FT (17th) (tied)
What Nikola Jokic lacks in muscle definition, he more than makes up for in clutchness.
Jokic hit three game-winners in the first-half of the season alone.
He put Philly to bed on their home court with a 20-foot winner on November 8, buried the Wolves in Minnesota two nights later and crushed Dallas with a game-winner after that.
All this was part of a 12-month stretch during which Jokic nailed six game-winners.
TERRY ROZIER
113 total points (7th)
134 minutes (13th)
54.5% FG (15th) (4th among guards)
45.5% 3P (3rd)
81.3% FT (19th)
Terry Rozier might seem like a random name to appear anywhere on this list, let alone the top tier.
But not only is he in the top-seven of total clutch points scored, he has shot the ball down the stretch at a truly elite rate.
In fact, Rozier actually shot the ball better in the clutch than in his regular minutes, the only player in the league to do so this season, according to Fickle.
His field goal percentage jumped by 12 percent in crunch time, and he attempted two more shots per 36 minutes in the clutch as well .
CHRIS PAUL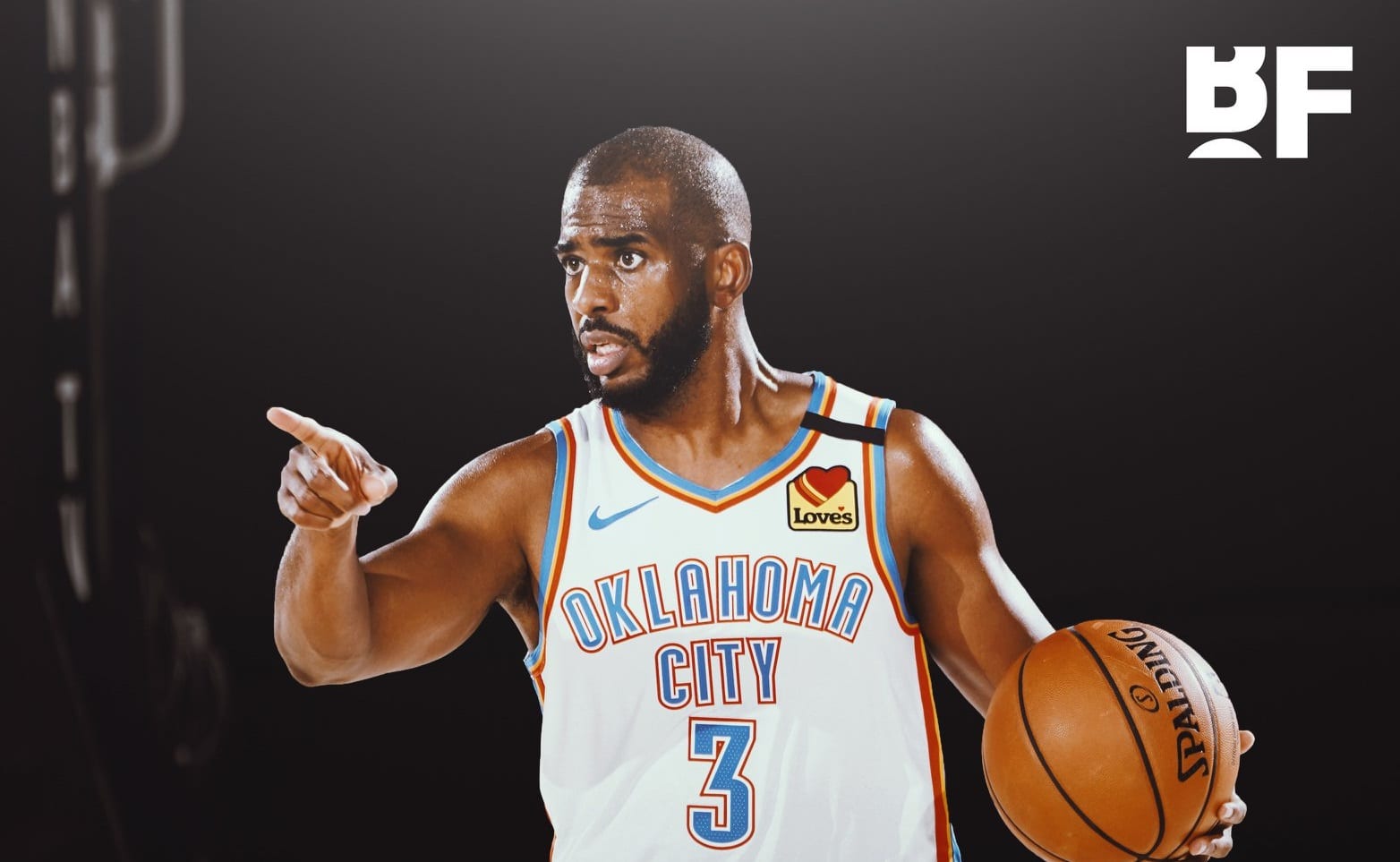 150 total points (1st)
168 minutes (1st)
52.2% FG (22nd) (tied) (9th among guards)
37% 3P (12th)
92% FT (2nd)
Before the start of the season, the CP3-OKC relationship had a lot of potential to become an unhappy one.
Most players at Paul's age want to play for a contender and young teams like the Thunder generally have no desire for expensive ageing veterans who will be retired by the time the team is ready to contend.
But at some point very early on, both Paul and the Thunder made a commitment to each other.
OKC never benched CP3 or treated him like a trade piece, and he repaid the favour by taking names with a remarkable, revitalised, and notably clutch season.
Not did Paul lead the NBA in total clutch points, but he is doing so on 52.2 percent field goal shooting, while seemingly finding an open man whenever he wasn't scoring.
And better still, CP led the Thunder to 29-14 record in clutch games.
JOEL EMBIID
98 total points (14th)
82 minutes (104th)
53.2% FG (18th) (tied)
46.2% 3P (13 attempts)
87.5% FT (12th)
Joel Embiid may sit outside the overall top 10 in terms of total clutch points, but no one scored at a higher rate in terms of points per minute (1.19) or points per 100 possessions (52.1).
Combine that with his excellent shooting across the board, and Embiid has one of the best clutch records of anyone all season.
Interestingly, Embiid also scored 15 points per 36 minutes more in crunch time than he did outside of crunch time, according to Fickle.
No player in the NBA had a greater increase in their clutch scoring versus their regular scoring.