How quickly we went from a basketball famine to a basketball feast.
Just over two weeks after the NBA's return, we have quite the postseason on our hands.
Whether it's players facing their old teams or going up against despised personal rivals, these playoffs are about to provide us with some of the spiciest possible matchups.
So, here are some quick thoughts on every upcoming series, all of which have been categorised based on spice level.
THE CAROLINA REAPER 🌶️🌶️🌶️
THUNDER VS ROCKETS
Chris Paul and Russell Westbrook are both matching up against the teams that traded them away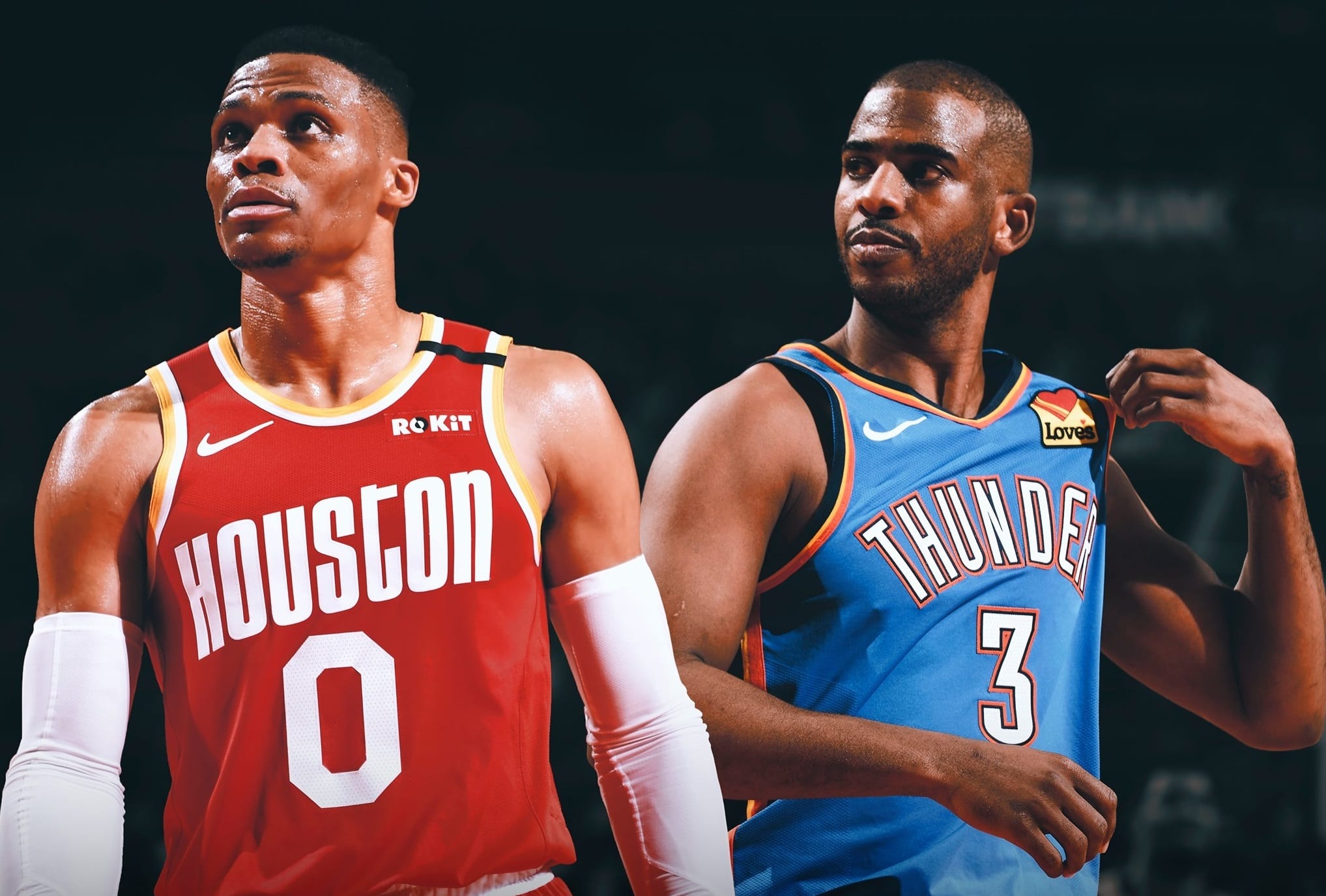 The Thunder had a 0.2 percent chance of making the playoffs, according to ESPN's metrics before the season began, and yet here they are, locked into the five-seed.
Meanwhile, the Rockets heard all the talking heads saying Harden and Westbrook's reunion wouldn't work out now that they're both ball-dominant MVP-level players, and yet they're still a top-four team in the Western Conference.
But the story of this series is Chris Paul and Russell Westbrook both going up against the teams that traded them away.
It will also be a lot of fun to see how far a resurgent 35-year-old Chris Paul can take this team of supposed trade chips that was never meant to be here in the first place.
We're also about to learn a lot about how the modern-day Westbrook-Harden pairing looks when the real games begin.
LAKERS VS TRAIL BLAZERS
Can Damian Lillard push the Lakers to the brink?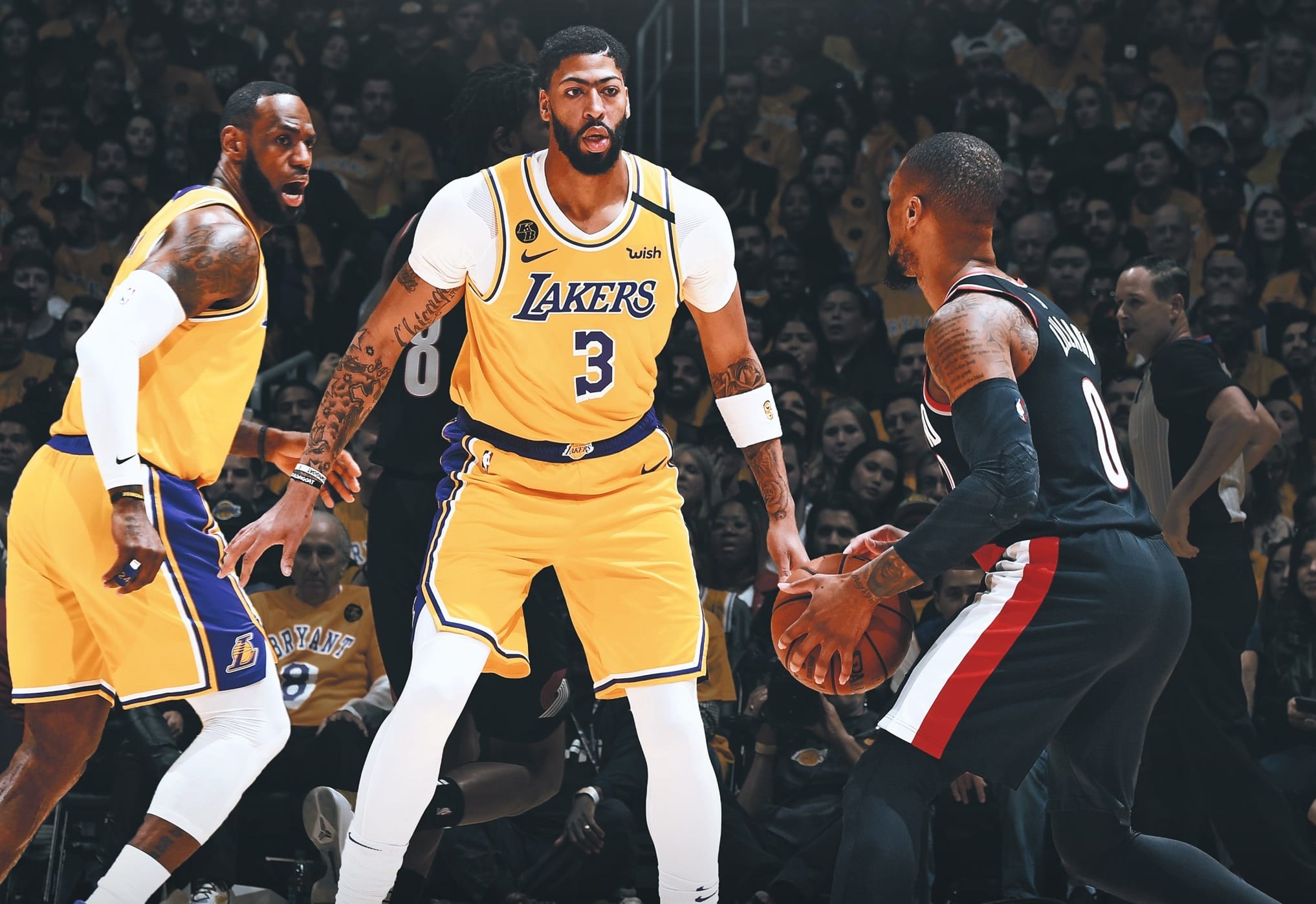 The last guy anyone wants to see in the playoffs right now is Damian Lillard, and the Lakers' have to face him in the first round.
That's some reward for clinching the first seed.
Dame has been in a league of his own since play resumed, averaging 36.9 points per game in the bubble and 46.3 points per game over his past four outings.
And the fact he has shot 42.6 percent from three in the bubble is just absurd when you consider the outrageous variety of shots he has been taking, whether they're heavily contested or from the freaking logo.
Crazier still, Lillard has made an NBA record 54 threes from 30-40 feet this season, shooting at 43 percent from that range (that's three percent higher than his overall three-point percentage!)
For context, Steph Curry has made 61 threes from that distance over his entire 11-year career, while Dame did it in 66 games.
And remember, the last time Lillard played the Lakers, he dropped 48 points, nine rebounds and 10 assists on 58 percent shooting from distance.
HEAT VS PACERS
Jimmy Butler vs TJ Warren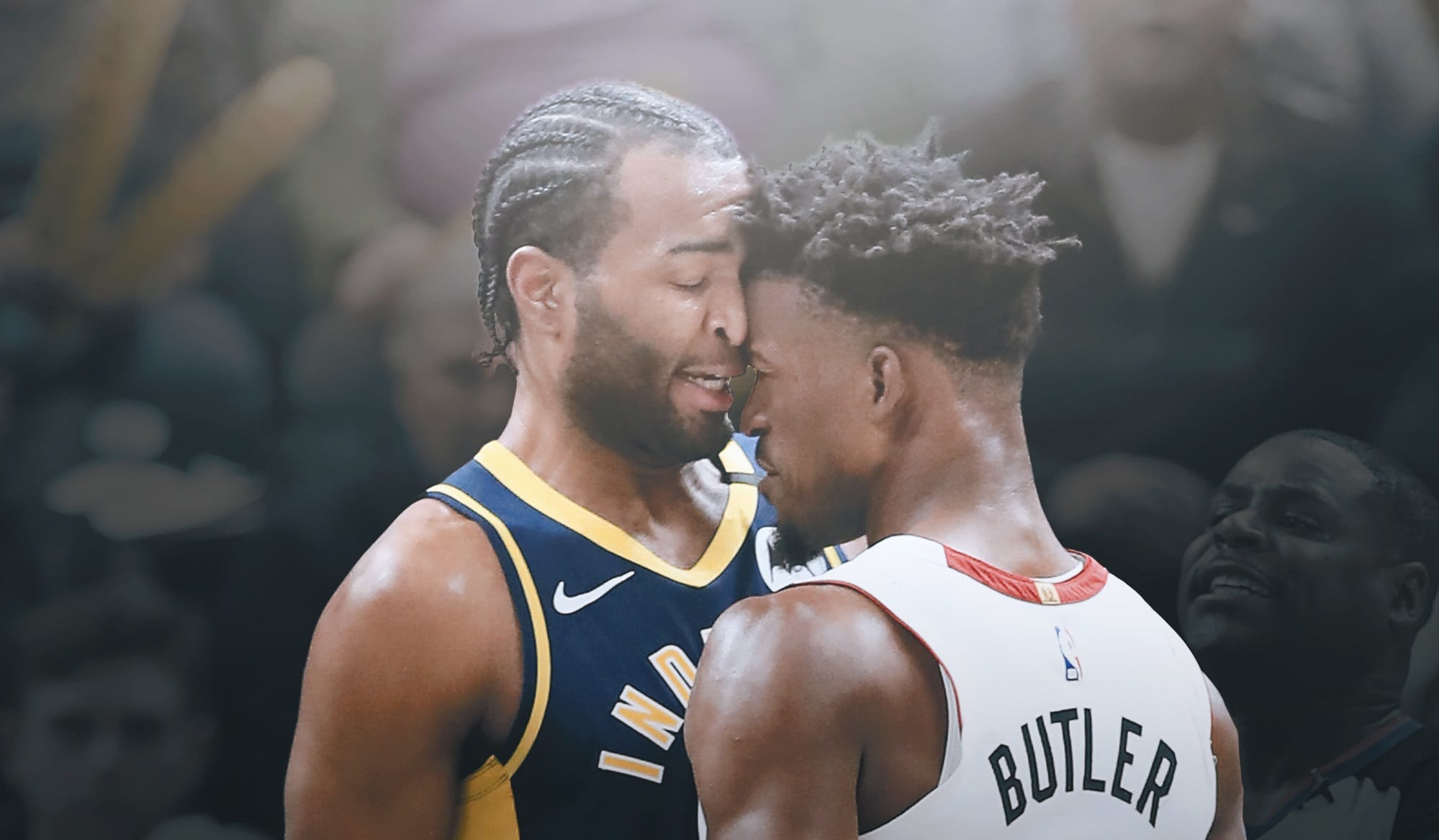 The rivalry between Jimmy Butler and TJ Warren has been red-hot ever since they got into it earlier this season.
It all started in January when Butler took exception to a cheap foul by Warren, resulting in a heated altercation before the two of them were separated.
A furious Butler then accused Warren of being "trash", "soft", and "not in his league".
This wasn't some Connor McGregor-esque staged beef, the animosity was real.
Now, Butler and Warren are set to face each other in the playoffs, exactly how the NBA would have scripted it if this was a WWE style operation.
Butler said recently that his rivalry with Warren was a thing of the past, but don't be so sure, it might just be getting started.
Even at the best of times, tempers tend to flare in the postseason as players get sick and tired of their opponents across a long series.
MAVERICKS VS CLIPPERS
Dallas' record-setting offence vs Kawhi Leonard, Paul George and Patrick Beverley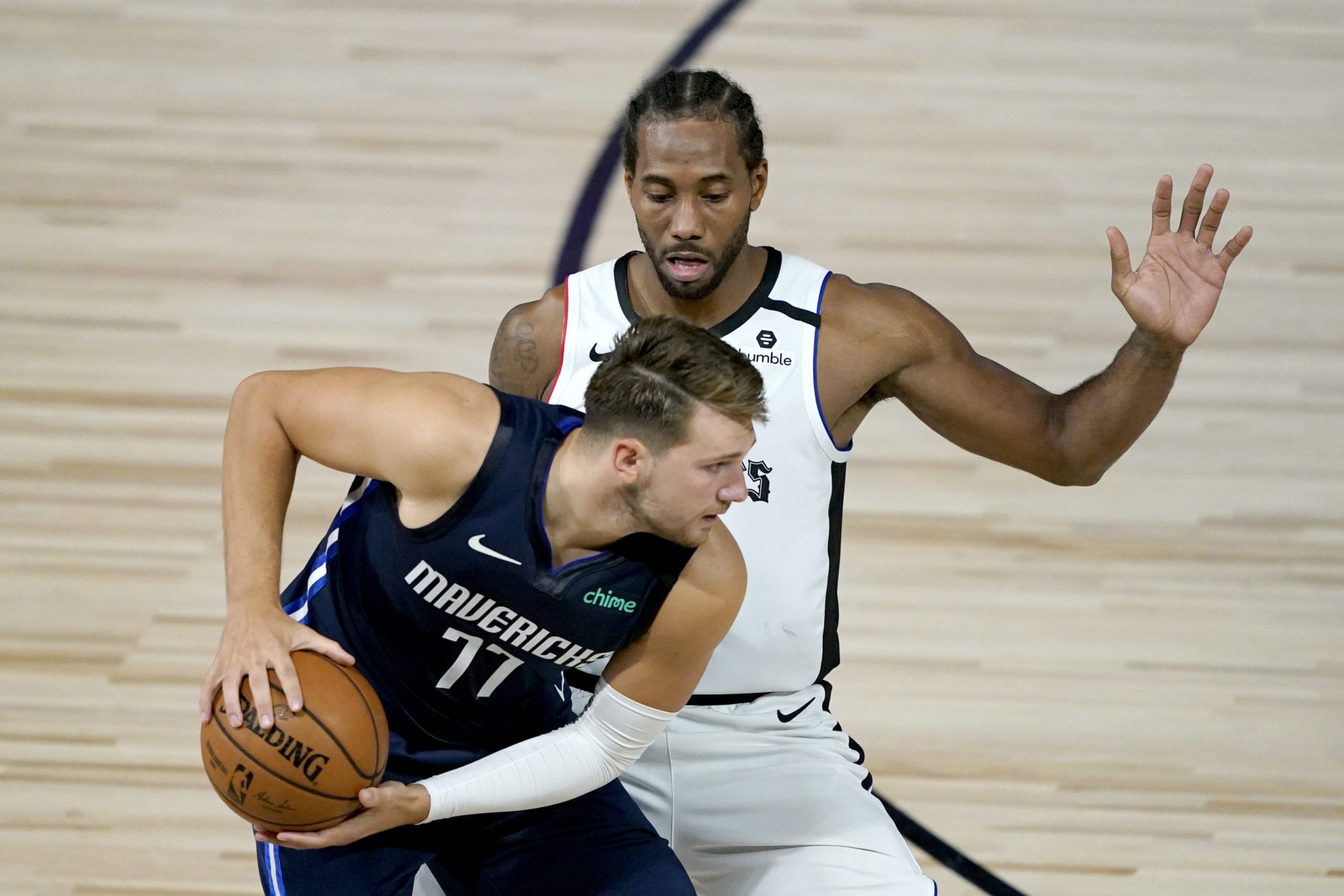 It will be fascinating to watch the three-headed defensive monster of Kawhi Leonard, Paul George and Patrick Beverley doing everything possible put the clamps on Luka Doncic, Kristaps Porzingis and a team that finished the regular season with the greatest offensive rating of all-time.
Doncic has been absurd in the bubble, even by his standards, averaging 30 points, 10.1 rebounds and 9.7 assists.
Meanwhile, Porzingis is averaging 30.5 points per game in Orlando, a massive jump on his 19.2 PPG before the hiatus.
But it hasn't all been sunshine and rainbows for the Mavericks.
Despite finishing the regular season with the best statistical offence ever, they have the league's fifth-worst offensive rating in the clutch.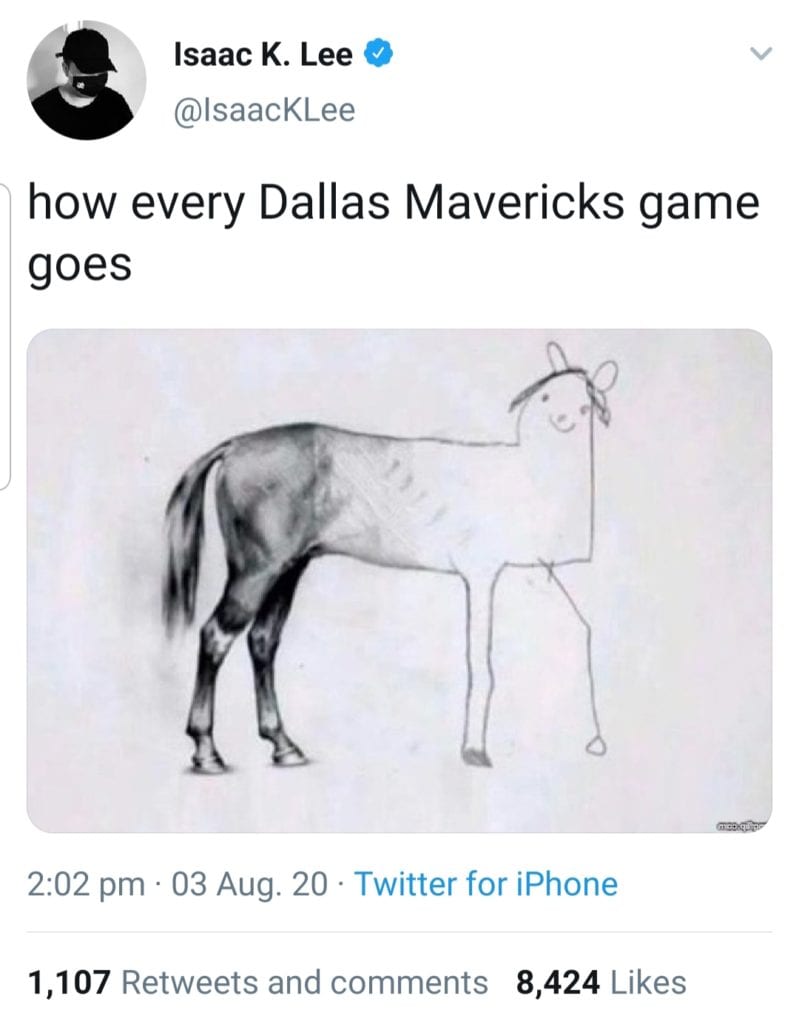 And there is more potential for late-game capitulations when the playoff pressure is on and Kawhi, PG and Pat Bev are gnashing their teeth like pitbulls who just spotted the neighbourhood postman.
THREE-DAY OLD SUBWAY JALAPENOS 🌶️
CELTICS VS 76ERS
Can Joel Embiid take over in Ben Simmons's absence?
We're all accustomed to hearing that Joel Embiid and Ben Simmons would be better off without each other.
Well, now it's time for Embiid to prove it beyond all reasonable doubt.
If he wants to show that this is his team and convince Sixers management to find a point guard more conducive to his game, he needs to show out right here and now.
That includes the defensive end too, where Philly will be really hurting without the defensively versatile Simmons in uniform.
DENVER NUGGETS VS UTAH JAZZ
Rudy Gobert is an all-time defensive monster, Nikola Jokic is endless fun for the whole family, and so is the electric albeit inefficient Donovan Mitchell (dude shot 32 percent from the field last postseason!).
But what takes the edge off this series is the well established fact that Utah doesn't have what it takes to make serious noise in the playoffs.
The addition of Mike Conley, whose game has fallen off a cliff, hasn't changed that.
Are we sure the wildly entertaining Suns can't just take Utah's place?
WHITE PEOPLE SPICY 🙄
TORONTO RAPTORS VS BROOKLYN NETS
The Brooklyn Nets deserve a lot of credit for scrapping like their lives depend on it, despite being without their main guys.
They'll make this a decent series, but it won't be one of the best on offer.
MILWAUKEE BUCKS VS ORLANDO MAGIC
The Orlando Magic are just one of those teams that loves to scrape into playoffs, only to waste everyone's time once they get there.
Of their past four playoff appearances, this will be their fourth straight first round exit.
At least they won't have far to travel when they're sent home.