They might spend every day in Orlando's sweltering summer, but the Lakers are ice cold.
Frank Vogel's troops are 2-2 in the bubble, and one of those wins came by two points against a Clippers team that featured no Lou Williams or Montrezl Harrell, and very little Patrick Beverley.
Defence certainly hasn't been a problem for the Lakers; they have been the third-best team in that regard since games resumed.
Their offence, however, has been another story.
Despite having the NBA's fourth-best offence prior to the shutdown, they sit dead-last in bubble play, having managed just 96.6 points per 100 possessions.
For reference, the Warriors' offence was the worst in the league pre-shutdown, and it was still eight points better than LA's.
The Lakers ranked first in field goal percentage before the hiatus, and again, they are last in the bubble at 39.8 percent.
To top it off, the team is last in three-point shooting (25.2 percent) and second-last in free-throw shooting (73.8 percent).
The team's struggles from beyond the arc have been especially jarring.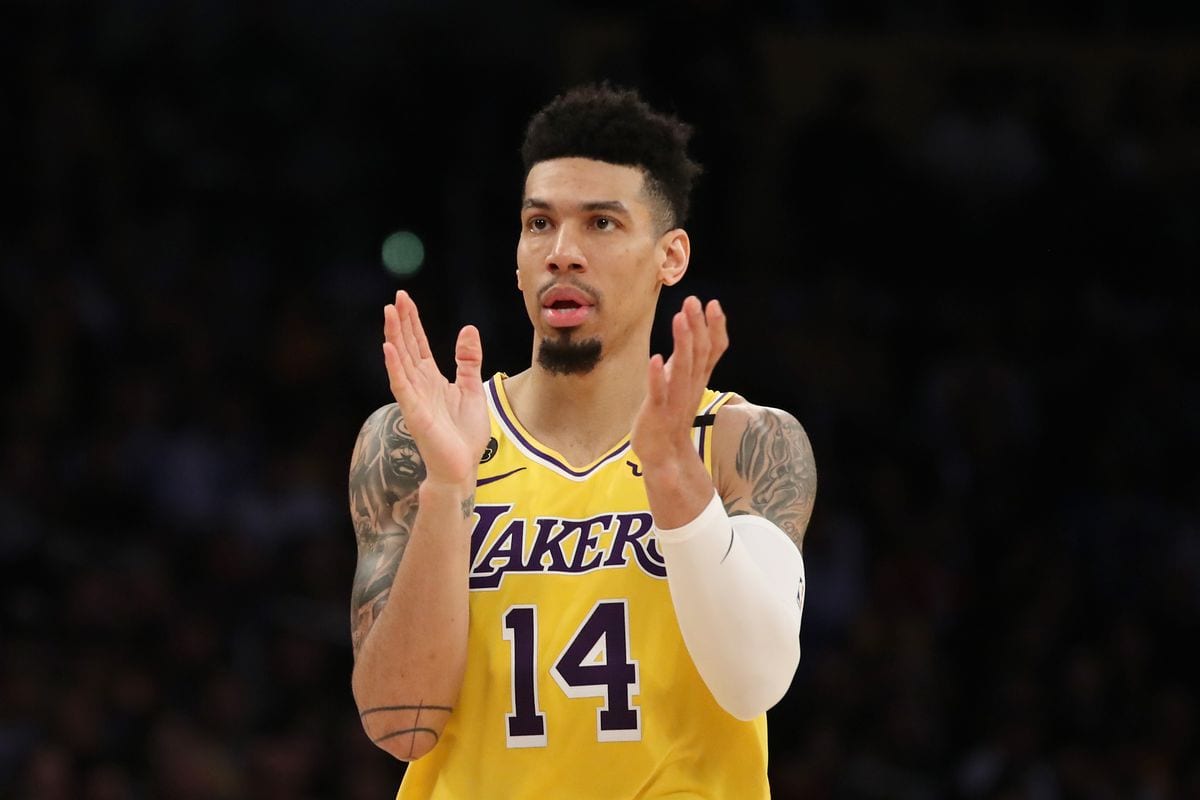 Danny Green (4-20), Dion Waiters (3-18) and Kentavious Caldwell-Pope (3-13) have been particularly bad from downtown in Orlando, their poor showings pointing to how hot and cold much of this team's supporting cast can be.
Even LeBron James has not been himself, averaging 19.3 points per game on 42 percent shooting following the restart, compared with 25.7 points on 50 percent shooting before the hiatus began.
Anthony Davis, the only Laker averaging more than 20 points per game in bubble play, has taken the reigns of the Lakers' offence and he is still only shooting 40 percent from the field.
At times, the team's half-court sets have been especially stagnant, and at others, they have managed to create plenty of good looks but ultimately missed most of them anyway.
These are all great looks pic.twitter.com/h38k4JSMJ0

— pickuphoop (@pickuphoop) August 2, 2020
They looked to be back on track following their 116-108 win against the Jazz, before going 5-37 from downtown in their very next game, a lifeless 86-105 loss to the Thunder on Wednesday.
LeBron's squad now has the two lowest single-game scores in the bubble and is averaging fewer than 100 points per game, which is quite the stat in the modern era regardless of sample size.
Of course, it has only been four games, and there are still some positives to come out of the team's bubble performances, such as Kyle Kuzma's commitment to defence (not to mention his 50 percent three-point shooting when no one else could throw one in the ocean if they were standing at the end of a pier).
Lakers fans can also take comfort in the fact that statistically speaking, these struggles are highly unlikely to last.
In the same way that teams going through purple patches always regress to the mean, LA's shooting struggles won't be this severe forever.
Having said that, Frank Vogel will still be anxious to turn things around soon rather than later.
No one wants to enter the playoffs ice-cold, a factor which adds a sense of urgency to a Lakers regular season stretch run that many assumed would count for nothing the moment they clinched the first seed.