You may or may not have seen Kobe Bryant's scouting report from high school before.
In the report, young Mamba is praised for his ability to play all five positions but also calls him out for being unable to play any of them at an elite level.
"Has questionable ball-handling skills (to be a projected point guard)," the report said. "May not be ready for the rigors of the NBA life and does not have the body for it it right now(although his father, ex-NBA player, will be with him most of the time). Does not have a true position. Played all 5 in high school and didn't perfect any one of the five. Is very good at all 5 but not great.
The report says Kobe's maturity is a major strength, but his ball-handling is a considerable drawback.
"He is a lot more mature than a lot of the college players and some NBA players as well. This is a huge asset because he isn't going into this without thinking like some people might think. Extremely intelligent player and student. "
READ MORE: How Allen Iverson Was Saved By Reebok From Going Broke
Written by a high school opponent, the report — which was formally submitted along by Owen P. O'Malley — was actually compiled by one Jason Sean Fuiman who only played against him a handful of times!
Take a look yourself and make up your own mind on its accuracy.
Kobe Bryant's scouting report: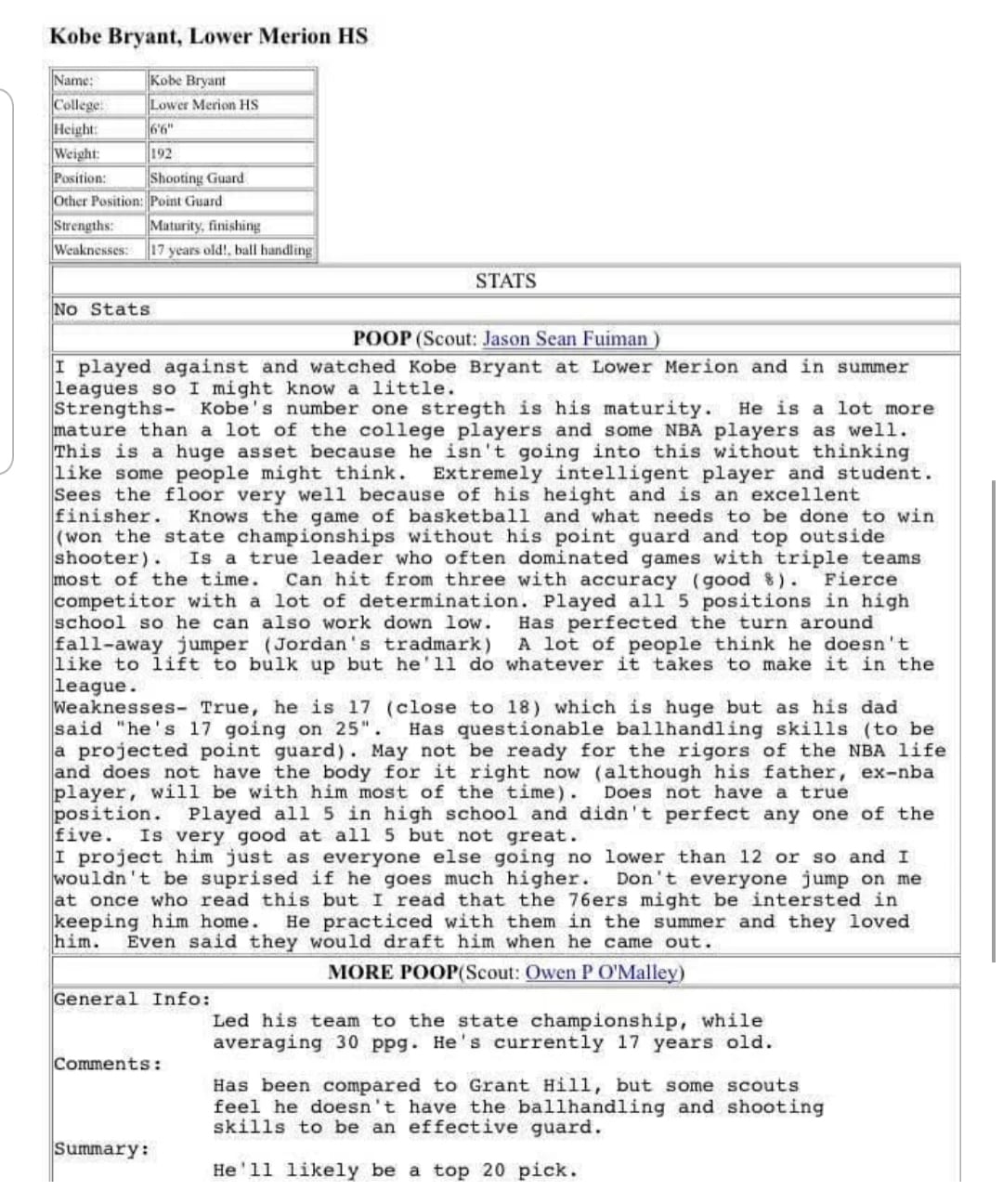 This scout was only doing his job, but as it turned out, he needn't have worried.
Bryant was an NBA All-Star just two years later and went on to win five championships as one of the greatest players the world has ever seen.
If you would like to read some more reports from the same draft class, you can check the entire archive out here!