It's difficult to overstate Andrew Gaze's historic NBL dominance.
On his way to two championships with his beloved Melbourne Tigers, Gaze put up some of the most eye-popping numbers you'll see anywhere in the world.
He finished seasons averaging 38.8, 37.6 and 36.9 (twice), while scoring in the 30s for 15 straight years between 1985 and 1999.
In 1987, he averaged an inconceivable 44.1 points per game. Just don't remind him about that one.
"It really wasn't all that memorable because we were terrible," Gaze told Basketball Forever.
"We were rank amateurs back then. We were amateurs playing in a professional league."
While Gaze's scoring was otherworldly, his ability to grind out close to 48 minutes per night without slowing down – let alone breaking down – was similarly remarkable.
Making life even more gruelling was the dreaded triple header.
On those occasions, the Tigers would play on Friday night, Saturday night and Sunday afternoon, before having Monday off, returning to practice on Tuesday and – just in case that wasn't enough – playing in the state league on Wednesday.
And through it all, Gaze was almost always healthy and raring to go.
"There was very little sports science going on back then," Gaze said of the intensive workload.
"These days, they'd probably say there was almost an element of negligence about it. Now you've got to monitor absolutely everything and if anyone's got a heart rate that's even slightly out, you go 'hang on a second, he's working too hard!'"
While a young Drewey didn't have the wonders of modern sports technology at his disposal, he was determined to stay on the floor and diligently worked on his body as a result, even if his physique didn't necessarily reflect it.
"I mean, look at me," Gaze said, inspecting his arms.
"Just look at me. You know, a lot of people say 'he never spent a lot of time in the weight room', but that's a bit of a myth. I never looked like I spent a lot of time in the weight room. I'd always be pasty white and it was hard to get any sort of definition happening. But if you were actually in the weight room with me, you knew."
Combine that with going grey at an early age and Gaze didn't exactly cut an imposing figure.
Some NBL imports, upon arriving in the country, couldn't believe this was the guy everyone had been talking about.
They were even more surprised when he proceeded to light them up.
Unsurprisingly, Gaze's appearance left him open to trash talk, particularly when he was overseas.
It's something fellow Aussie Joe Ingles has experienced ever since he cracked the NBA.
But unlike Ingles, Gaze decided he was better off ignoring all the noise.
"I realised very early on that the minute I opened my mouth and retaliated to some of the stuff that was going on, I was cooked," he said.
"There's been a few times where I'd only retaliate in the tiniest way and I'd still think 'oh that's going to stuff me up'. So it's the method in which you go about responding, because it's not like I was going down there to dunk on them, because I couldn't. But you quietly beat him on a back door cut and get a bucket, knock down a perimeter shot, that sort of thing."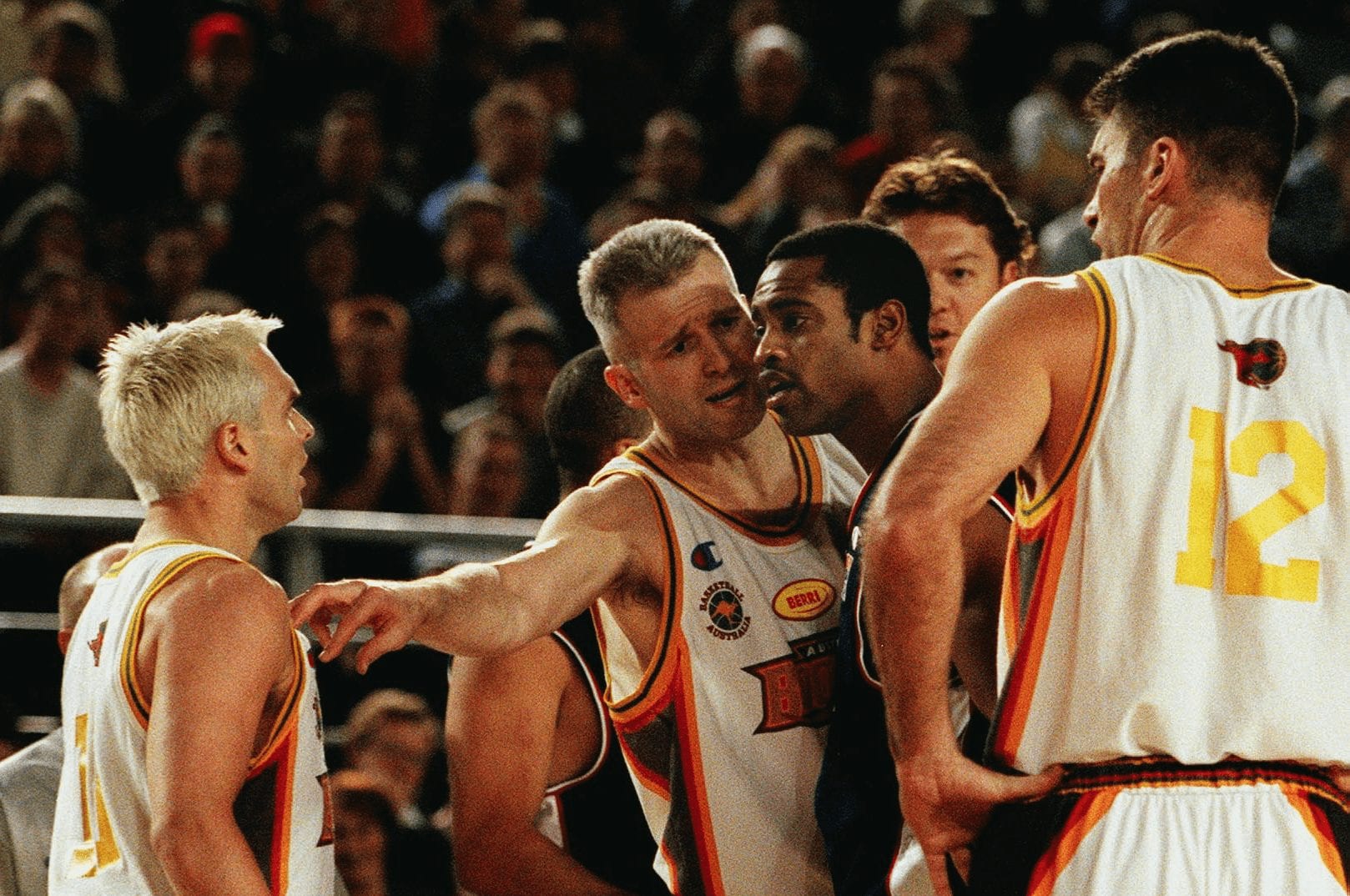 Always the ultimate nice guy, talking trash couldn't have been further from Gaze's nature.
Reggie Miller learnt that on the job when he went head-to-head with Gaze at the 1996 Olympics.
"I had about 18 points in the first half and Reggie came out and was talking all sorts of shit," Gaze said.
"Right from the get go he was right in your face, clearly trying to make a statement that you weren't going to see daylight. There was a moment where, because he was so up on me, I tried to make a cut and accidentally clipped him on the head.
"He turned around and I said 'sorry mate I didn't mean to do that'. There was no response, so I said it again. Then Hammer (Shane Heal) came over while Reggie was right there with some very colourful language of his own. But because I'd basically said sorry twice at this point, Hammer was going off at me for apologising to him!"
The corners of Gaze's mouth twitched before touching on Heal's explosive nature.
He couldn't help being amused by how different their personalities were.
This was the guy he once implored his Tigers teammates to ignore, telling them Heal deliberately sought out fiery exchanges to get himself going.
And yet, despite being polar opposites in their approaches, Gaze has always believed the combination of his calming influence and Heal's edge was part of what made them such an effective one-two punch.
The same could be said of Gaze and Lanard Copeland, the most iconic duo in NBL history.
"I think those different personality types are heathy because they provide different perspectives," Gaze said.
"You look at the flamboyance of Copeland, if we were both like that, it may not have been as compatible."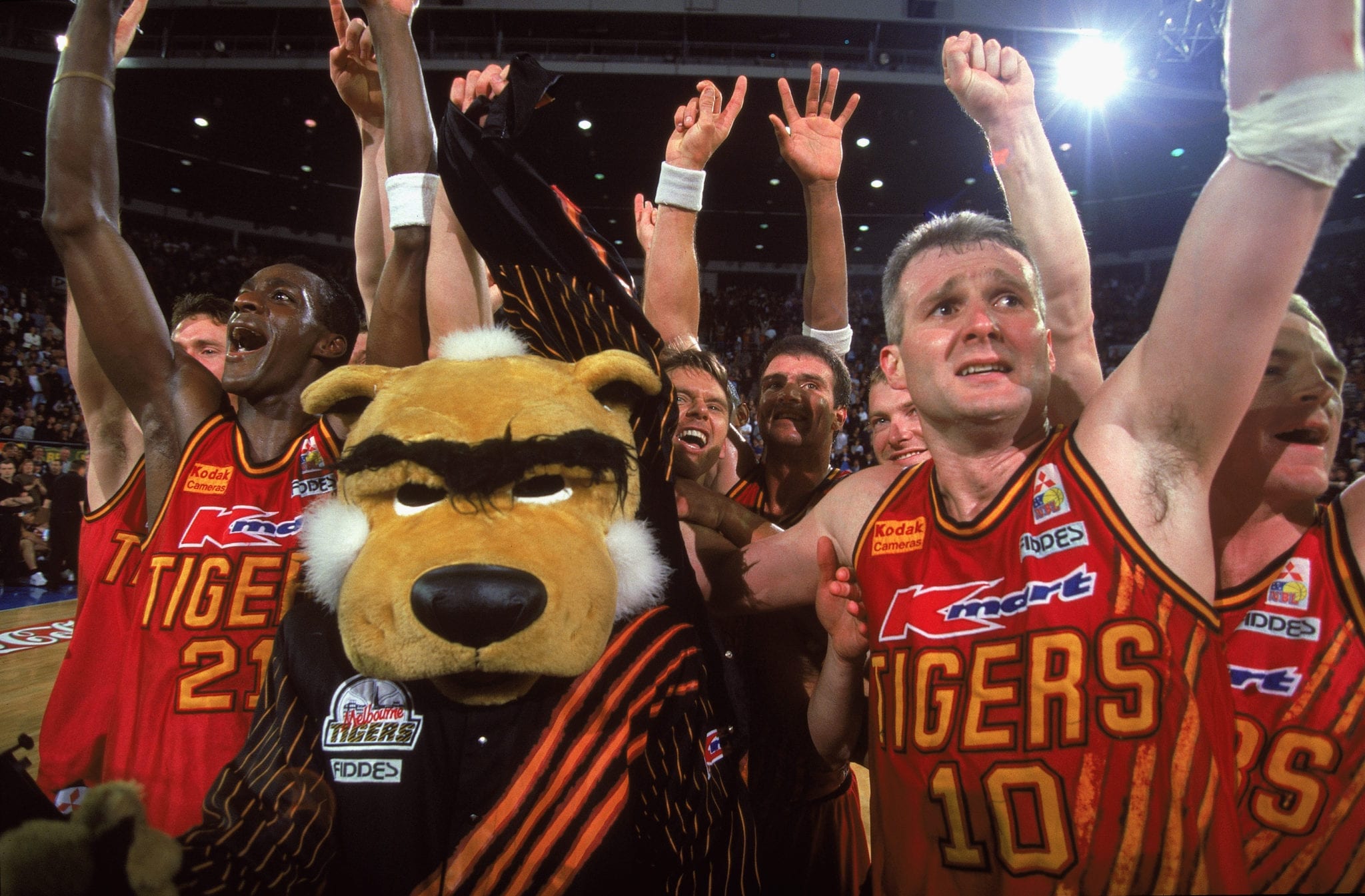 Fittingly, Gaze was reunited with his old Tigers running mate when he became the head coach of the Sydney Kings in 2016 – a position he will step down from at the end of this season – with Copeland serving as his assistant.
It was a nostalgic reunion for both men, a reminder of how well their vastly different personalities always meshed in the high pressure arena of professional sports.
And after being around Copeland every day once again, Gaze couldn't help but think back on the championships they won together in 1993 and 1997.
"Those were great days," he said.
"Just the competitive spirit about it all. The way the fans used to come out and just be absolutely fanatical. Just the thrill of going out in front of 15,000 people and putting on a show."
As much as Gaze loved the actual basketball, he also placed a lot of value in everything that came with it.
The road trips, the practices, the bonds he formed with teammates, the satisfaction that came with winning NBL championships for his childhood club alongside his legendary father.
"You have that playing group around you, you love the club, you love your teammates, spending that time together, sharing all those experiences, they're the things you remember as much as the wins and losses," Gaze said.
"Even now I constantly tell the guys how envious I am of the opportunities they have because I think back to the joy I had during those days."
All these years later, as Sydney embarks on its first finals campaign in six years, Gaze hopes to leave his team with one last joyous moment.
And if the Kings do manage to win it all, he'll be sure to party with them like it's 1997.
For more Basketball Forever content, follow @bballforeverfb and @nickjungfer.