After outselling every other City jersey with their first 'Miami Vice' uniform last year, the Miami Heat have unveiled their second version.
It's a black design of the white, pink and blue jersey that shattered NBA sales records last season — and it's straight neon fire.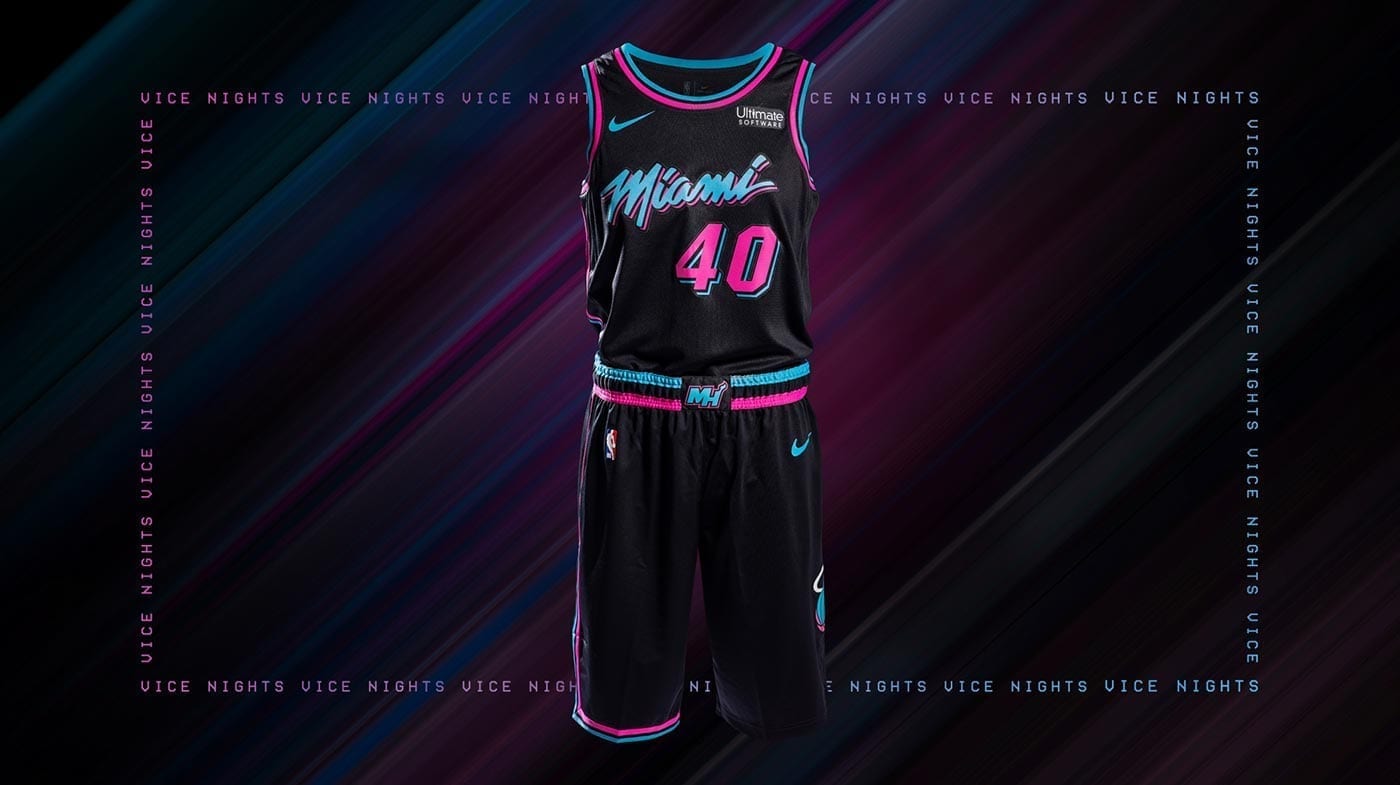 'Miami Vice' lives on through the Heat's threads once again.
From the white linen jacket worn by Don Johnson to the synth-pop music, the show has become a symbol of the '80s.
Last year's white Vice jerseys were so popular that the Heat and Nike couldn't meet demand, but Heat executives promise this year they'll be better prepared.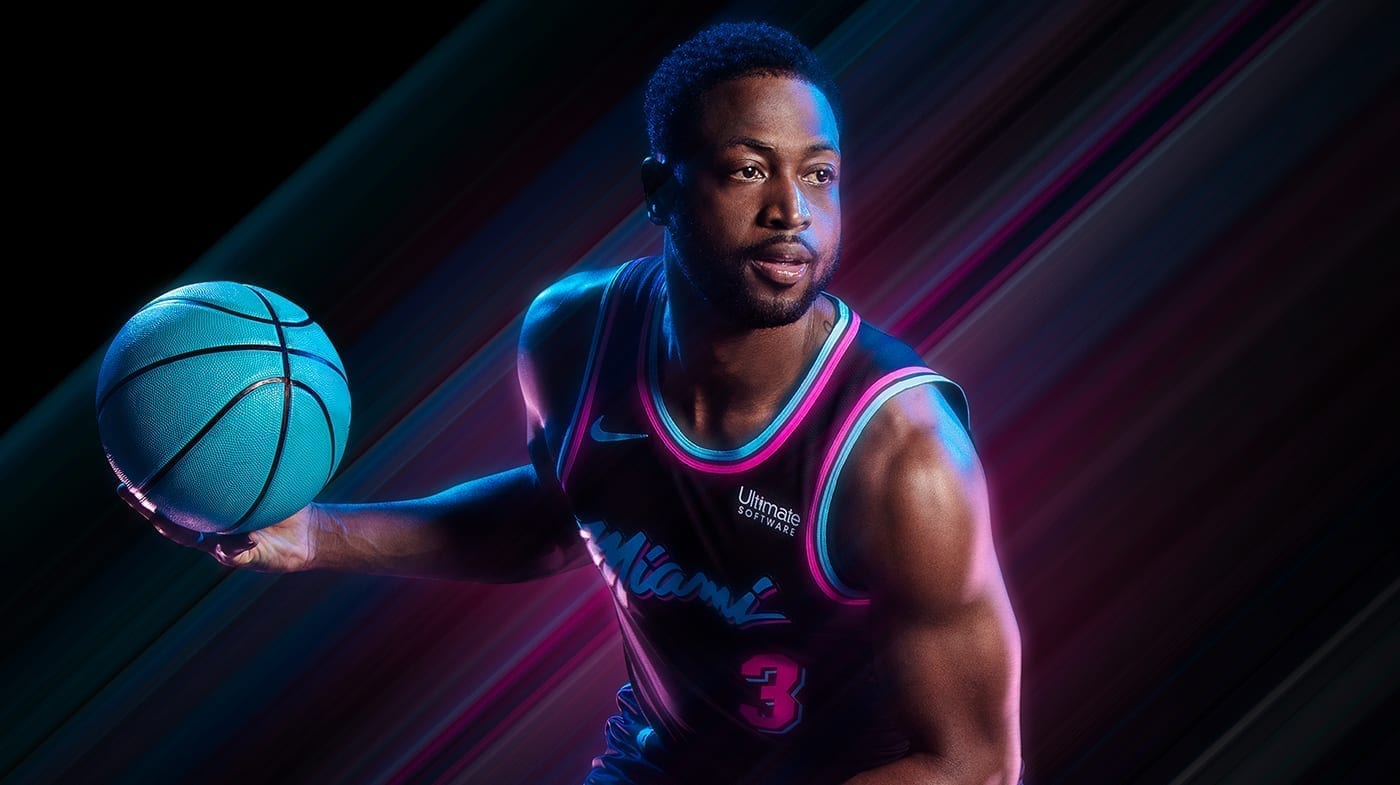 Chief Marketing Officer Michael McCullough told ESPN:
"We're ready to meet demand this time. We have four locations in town for fans to buy, and anyone who orders online will see the traditional delivery time this year."
I don't care if you're a Bulls diehard or a Knicks tragic, don't you dare tell me that you don't want to be rocking a D-Wade 'Miami Vice' jersey on the beach this summer.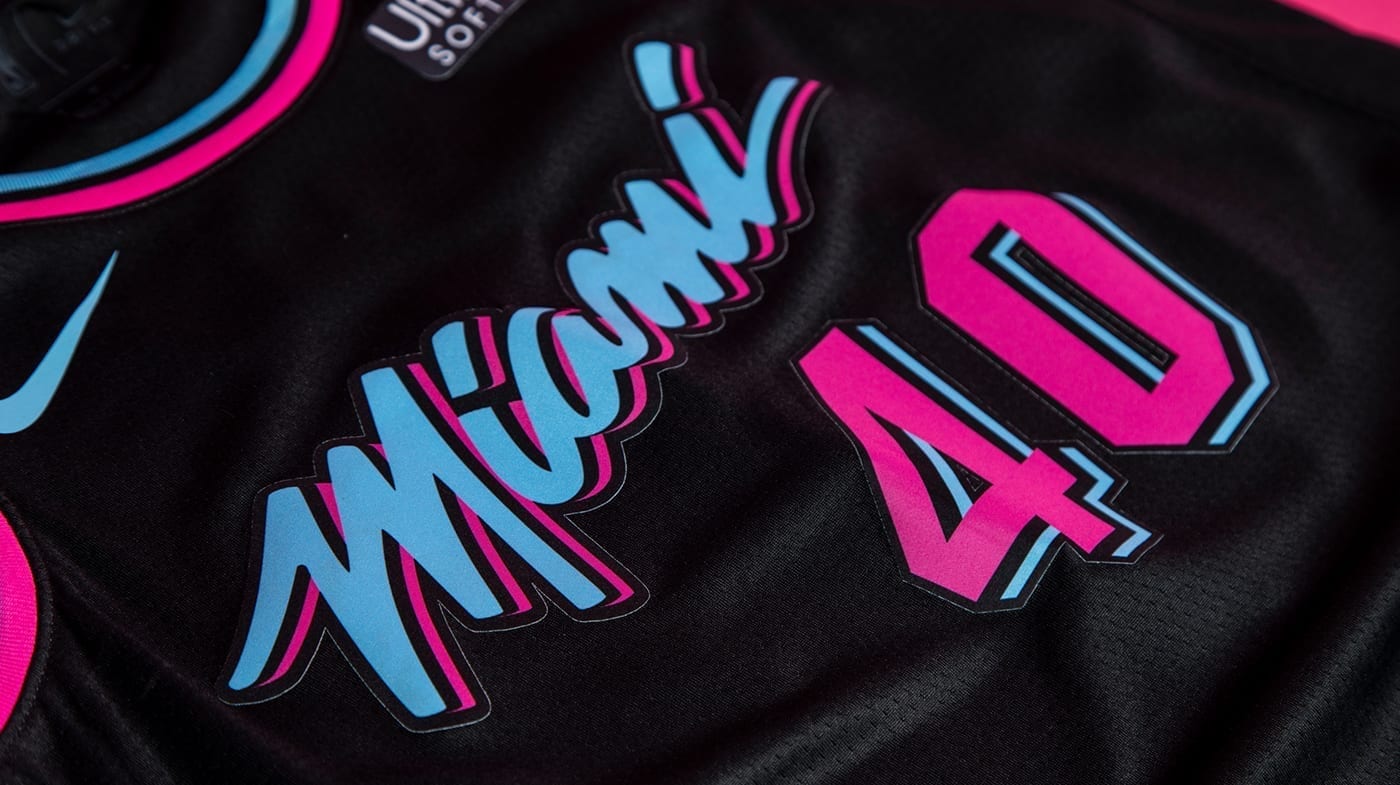 I can see you right now. Open Hawaiian shirt, linen pants, no socks, boat shoes, Ray Bans; looking like a 2018 version of Tommy from GTA: Vice City.
The Heat will wear the jerseys during 14 'Vice Night' games, and will debut the uniforms on Friday when they play the Pacers on a matching Vice court.
For more Basketball Forever content, follow @bballforeverfb and @nickjungfer.