The NBA is back!
So what happened when Philadelphia went into the TD Garden to take on Boston to open the season? And what does it mean for the rest of the year?
9.36 left in 1st qarter, Al Horford block Joel Embiid twice. One the SAME possession!
Fast reaction: Horford suddenly stamps himself as defensive player of the year candidate. Think about it, if the Celtics win 60+ the voters will be wanting to reward them. MVP likely out of reach so DPOY a real possibility.
Gordon Hayward two steals in the opening minutes.
What it means: His ankle looks good and he looks steady on his feet. Phew.
JJ Redick checks in early to steady shaky offence. Can't get open from 3 so shoots a runner in the lane. Blocked by Horford.
Send those DPOY votes in fast!
5minutes left in 1st quarter 4.55 – Ben Simmons COAST TO COAST threw several defenders. More on this in a second.
Philadelphia commit 6th turnover in first 10 minutes.
What it tells us: The 76ers offence, which looked so fluid in the playoffs last year, doesn't look as good with Markelle Fultz in the starting unit.
Rozier beautiful alley oop finish after a pass from Jaylen Brown, puts lead up to 21-14.
Boston's offensive arsenal is DEEP. We already knew that but seeing it in action. Wow.
76ers close the quarter on a 7-0 run, capped by a wonderful Simmons coast to coast sweeping layup.
The only one that can stop Ben Simmons in the open floor is Ben Simmons.
Gordon Hayward hits his first NBA bucket since dislocated ankle last year.
His shot looks smooth. Real smooth.
10.17 left in second quarter, Terry Rozier comes from the weak side  and scares the Terry out of Embiid with a monster block!!!
What it means: Teams are coming at Embiid this year. Can he adjust to even more defensive attention?
On the next play for 76ers Tatum steals a pass from Embiid and finishes on the break.
And? Tatum is easily Boston's best two-way player.
Next play Fultz opens his '18-19 account with nice elbow jumper.
Shoot looked smooth. But he still looks very shaky around the rim.
6.45 left in 2nd, Simmons goes coast to coast for a third time and finishes with a rim rattler, and a minute later hits a wonderful sweeping left hook.
He can't hit 3s but his offensive game is expanding. Fast.
PLAY OF THE GAME. So far. Simmons throws a behind the head pass, giving Fultz an easy finish at the rim.
In a 2 minute stretch Simmons has completely dominated and single-handedly kept the 76ers in the game.
3.20 left in 2nd, Embiid finishes with sweet dunk on a Simmons' driven fast break, and less than a minute later throws one of the worst passes you'll ever see. He flings it out of bounds in the corner into empty space with no Phillie player within 10 feet.
Joel throwing up a good combination of rocks and diamonds in this one. 
Tatum puts a stamp on game in closing seconds of the first half, creating a 19ft step back shot for himself. Swish.
He's carrying himself like a total boss. We need a nickname. Boss Tatum?
This game has literally broken the internet. Youtube is DOWN!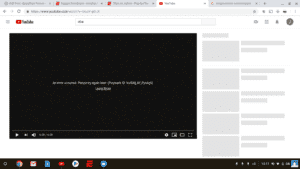 Start of 3rd quarter, Aron Baynes gives Celtics 49-42 lead with a dunk.
What it means: Baynes starts second half ahead of Hayward. He's playing alongside Horford. MONSTER FRONTCOURT.
A moment later no hesitation as Baynes finds himself wide openand hits a massive three bomb!
The playoffs weren't a fluke. Genuine stretch 5 alert.
9.00 left in 3rd, Kyrie Irving finally hits a field goal. He's now 1/10.
Irving is a total non-factor in this game. Barely noticed he's even on the court. 
8.15 left in 3rd, Tatum throws down a hammer.
Hammer Tatum?
3.25 left in 3rd, Phillie makes a 10-0 run, that is ended by Tatum running the floor, abusing TJ McConnell and finishing over Robert Covington. And 1!
Possible MVP contender?
11.25 left in 4th, Jaylen Brown hits a big three to push lead out to 13 points.
This team is DEEP.
10.20 left in 4th, Baynes hits corner 3, next possession finds a cutting Irving with a beautiful dish. 17 point lead.
D E E P.
8.45 left in 4th, Embiid hits a sweeping hook but then gets completely clowned by Rozier, Scary Terry hitting a sweet jumper in his face.
6.37 left, Brown rockets down the court towards the bucket. Embiid stands ready for a monster block. Brown climbs the mountain but Embiid gets both hands on the ball as it comes out of his hand. Brown somehow corrals the ball and gets it to go in off the glass. FILTHY STARE DOWN.
https://www.youtube.com/watch?v=0YKdKnYoZR0
If the Internet wasn't already broke, it just got broke! YOUtube still DOWN. 
4.05 left, this time it's Tatum's turn to dance with Embiid on a switch. Embiid looks like he may have a chance, moving his feet as Tatum tries to shake him free. But Kobe has taught him well. Tatum has one move to many and hits a sweet banker from the top of the key.
https://www.youtube.com/watch?v=i8RNfQ8HtT0
Final insult on the next play, Horford blocks Embiid AGAIN.
Horford's torture chamber is well maintained. Horford 1. Embiid 0.
1.40 left, Hayward hits a three to ice the game.
Hayward earns gets the feel good story of the day. 
"Such a blessing to be able to play basketball again," he said immediately afterward. Tatum added, "He (Hayward) was super excited, a little nervous. I'm super excited to have him and Kyrie back. I could tell he was just anxious to get out there, a little timid. But he played great."
The biggest takeaway from this game? Well that's easy.
Jason Tatum is coming.
For more Basketball Forever content, follow @bballforeverfb and @JeremyHartcher