Few things are more fun that overreacting to preseason basketball with no regard for the consequences.
So let's do exactly that!
Derrick Rose is rising from the dead like the goddamn Undertaker
On Saturday night, Derrick Rose cruised into Oracle Arena and gave the reigning champs everything they could handle.
Rose put up 16 points in 21 minutes on 6-10 shooting as his Timberwolves claimed a 114-110 over the Warriors in the very building which has long been a graveyard for visiting teams.
For the first time in a long time, it appeared that Rose's body was actually doing what he told it to.
Derrick Rose pours in 16 PTS to guide the @Timberwolves to victory in Oakland! #NBAPreseason pic.twitter.com/sDkmmcI7Yb

— NBA (@NBA) September 30, 2018
Sure, we won't be seeing this every night.
And that Undertaker analogy from earlier probably extends a little further than most of us would care to admit: a beloved warrior who was over the hill a long time ago and as a result only shows up for special occasions.
But for a man with such a painful injury history, we'll take any moment of joy we can get, however fleeting it may prove to be.
The Lakers' ball movement is going to be sexy as hell this year 
Any straight-faced comparisons to the Showtime Lakers are incredibly farfetched – even in the context of an overreactions piece – but these guys are certainly doing a pretty good impression at times.
With LeBron and Rondo joining forces, perhaps we shouldn't be so surprised.
Showtime Lakers. 🔥 pic.twitter.com/kRA1Q8fTPU

— House of Highlights (@HoHighlights) October 3, 2018
Markelle Fultz can SHOOT, baby 
Markelle Fultz's preseason shooting stats haven't set the world on fire, but his new action certainly has.
Fultz went 1-4 from three-point territory against the Magic on Sunday.
But at least he was taking them, and taking them with confidence.
That, combined with his new stroke, is what really got everyone excited.
Could this be a new beginning for Fultz?
Miles Bridges is your new favourite highlight machine 
Here's one way to introduce yourself to the world in your first ever NBA game:
Miles Bridges still likes putback dunks 😯 pic.twitter.com/fWmAPUHwdU

— Def Pen Hoops (@DefPenHoops) September 29, 2018
And just for good measure, Bridges did it again a few minutes later.
Keep an eye on this dude during the season.
He might just vaporise your favourite player.
DeAndre Ayton will be a monster right away 
Be warned: DeAndre Ayton is a bad man.
Yes, it's only one game, and yes, it was against the Kings, but this is an overreactions piece and I don't want to hear it.
On his way to 24 points, 9 rebounds and 3 blocks on Monday, Ayton straight up bullied his opponents down low, finished strongly, caught lobs and terrorised anyone trying to get a shot up.
Luka Doncic is getting all the ROY hype, but if Ayton keeps playing like this, he'll have a real shot at pinching the award from his European rival.
Underhand free throws are making a comeback 
Chinanu Onuaku shoots under hand free throw….and makes it pic.twitter.com/44koNSxcym

— gifdsports (@gifdsports) September 30, 2018
Well, they will if Chinanu Onuaku gets his way.
This isn't the first time Onuaku has done this, but that doesn't make it any less awesome.
With almost every bad free throw shooter too worried about how this action would look to the outside world, you've got to admire the balls on Onuaku.
Kawhi Leonard has never been happier 
To be fair to Kawhi, he might actually be happy here.
It's not like we'll ever be able to tell.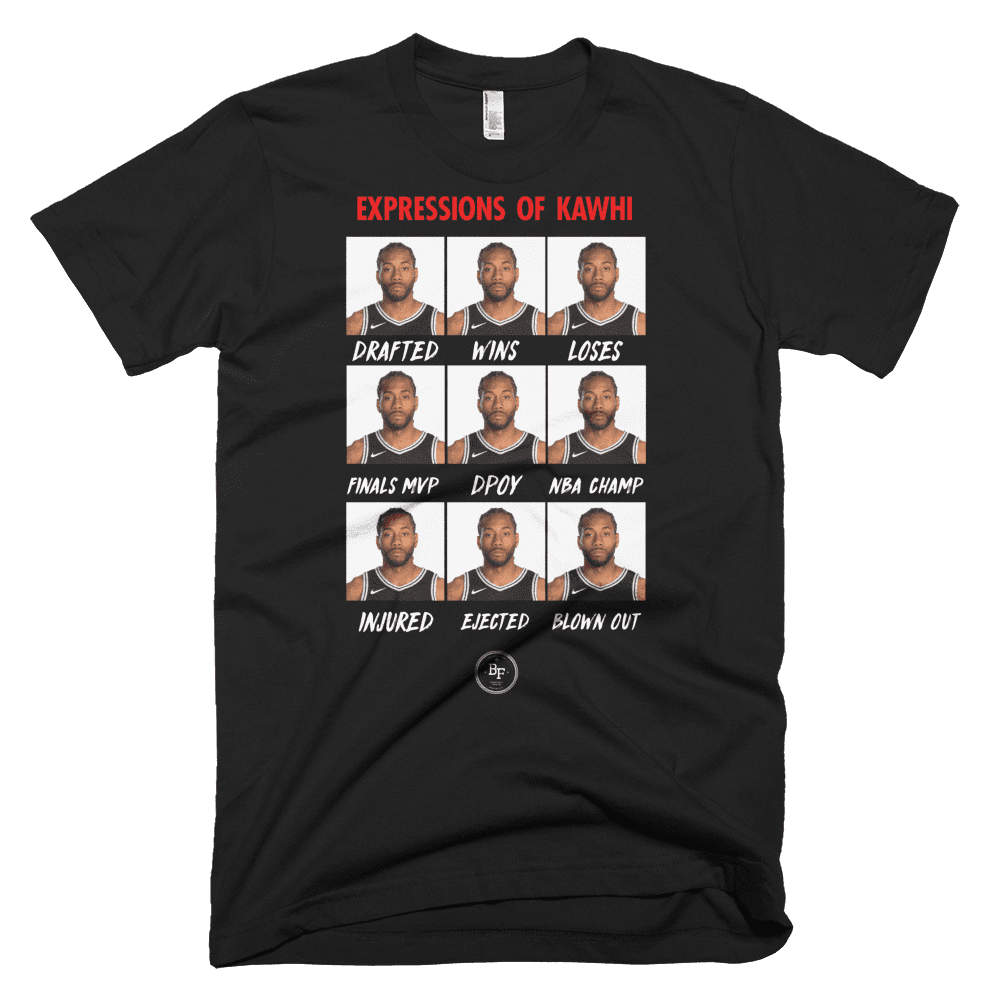 For more Basketball Forever content, follow @bballforeverfb and @nickjungfer.