Perhaps the most remarkable thing about Andrew Bynum's decline was that he was playing the best basketball of his life right before it all came crashing down.
Bynum averaged a career-high 18.7 points and 11.8 rebounds for the Lakers in 2011-12.
A year later, his body fell apart following a trade to Philadelphia (a city which seems to have that kind of effect on its players).
Bynum was diagnosed with a bone bruise in his right knee before the season had even begun, also injuring his left knee in an infamous – and instantly meme-worthy – bowling incident.
He had season-ending arthroscopic surgery on both knees towards the end of the season, and finished the year with more outrageous hairstyles than games played.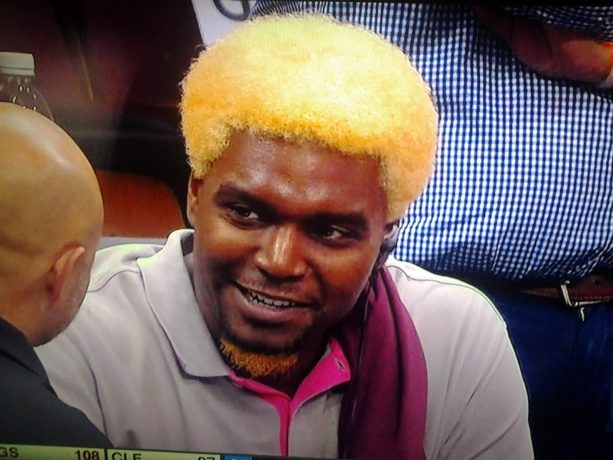 The following year, he managed just 24 games with Cleveland and two with Indiana before disappearing off the radar altogether.
Four years down the road, Bynum is attempting a comeback, according to The Athletic's Shams Charania.
And while the physical concerns surrounding Bynum are glaring given his troubling injury history, it's his mental approach to the game that will also come into question.
Just ask the Cavs, who felt they had no choice but to kick Bynum off the team in 2013 when he stopped trying altogether and shot the ball every time he touched it in practice, regardless of where on the floor he was.
And while the Pacers picked him up later that season, he played just two games before they release him too.
Publicly, the team suggested Bynum's ongoing injuries were the reason behind the split.
But the sudden nature of the announcement, right in the middle of the playoffs, suggested there was more to the story.
The question now is whether four years away from the game has reinvigorated Bynum.
Overcoming all that physical trauma – as well as four years of rust and being a poor fit in the current NBA – would be an uphill battle at the best of times.
And the last time we saw Bynum, he didn't seem to be interested in basketball at all.
For more Basketball Forever content, follow @bballforeverfb and @nickjungfer.