Lamar Odom has opened up on his battle with anxiety while revealing the harrowing details of his 2015 coma.
Odom's interview took place in an ice-filled tub alongside comedian Kevin Hart of all people, but the light-hearted environment didn't stop Odom from touching on some of the most troubling aspects of his life, including his well-publicised near-death experience.
"All my doctors that see me say I'm a walking miracle," Odom said.
"I had 12 strokes and six heart attacks when I was in a coma."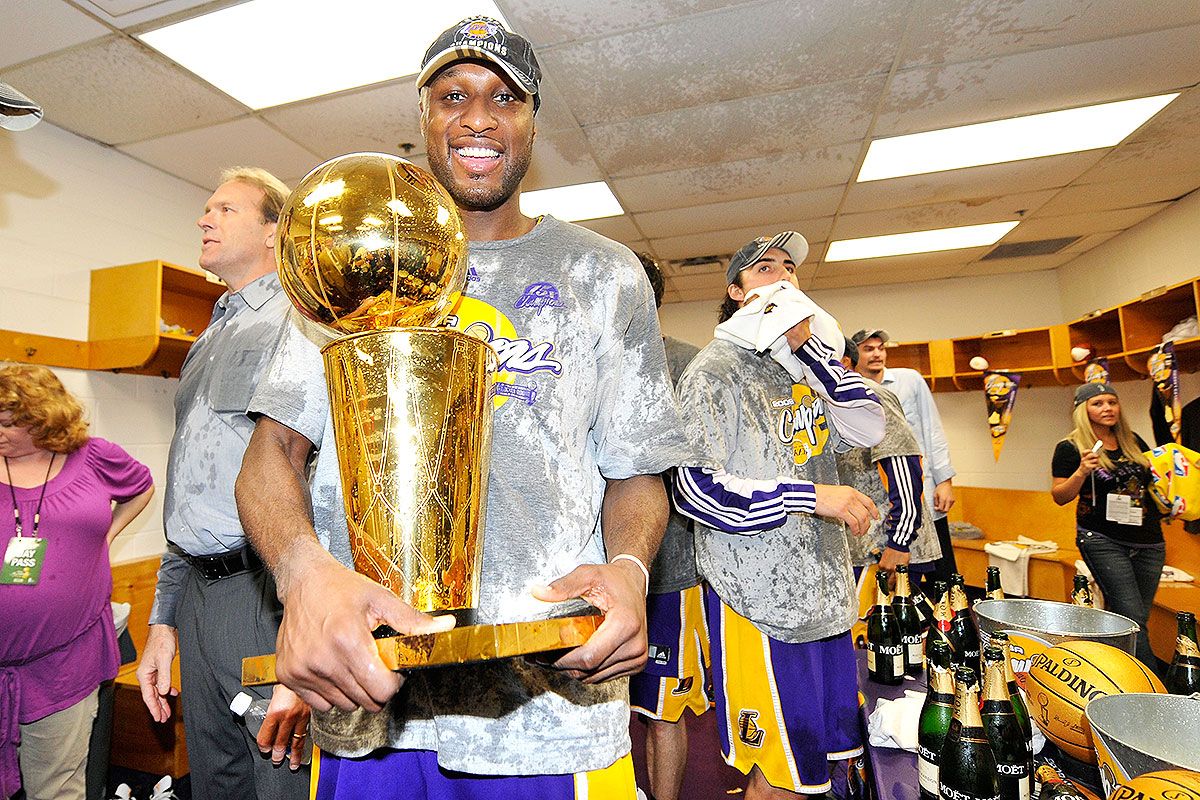 Odom also further detailed his battle with anxiety.
"Anxiety has always been real bad for me," Odom said.
"And it's crazy because I made a living playing in front of 20,000 people."
When asked how it felt to be sober and back on track, Odom said, "Great bro. Every day. I'm alive."
The two-time NBA champion's candid interview came just weeks after announcing he would be making an unlikely return to basketball in China's CBA, despite not having played competitive basketball since 2014.
It also follows the launch of ESPN's week-long series which aims to shine a light on mental health issues in the NBA.
For more Basketball Forever content, follow @bballforeverfb and @nickjungfer.