I already know what you're thinking after reading that headline, and I'll ask you to kindly hold your jokes until the end of this presentation.
Because while many have long-assumed LeBron was the true coach of the Cavaliers and that Lue was merely a puppet, the man himself tells a completely different story.
And whether you believe him or not, at least hear what he had to say on dishing out advice to Lakers head coach Luke Walton and associate head coach Brian Shaw when it comes to coaching James.
"I'll just tell them LeBron's easy," Lue told The Los Angeles Times. "People get this whole thing built up like he's hard to coach. It's not. LeBron's not the problem. It's the outside tension that's the problem.
"Just put added pressure immediately on the coaches, on his teammates. Now everything you do is under a microscope… So it's going to be a totally different change for the Lakers. They'll be able to handle it."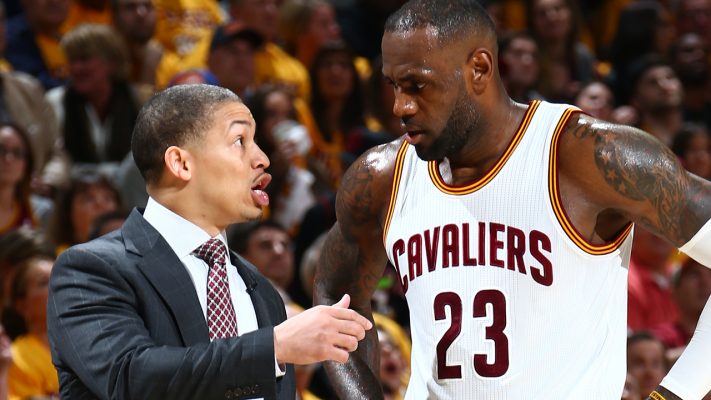 Lue added that James' selfless nature on the floor made him even easier to coach.
"LeBron is easy to play with, very unselfish," he said. "LeBron can bring guys along, make sure they're doing the right thing. It's going to be good. The outside is what you've gotta be able to block out."
"Everybody he's touched is made better," Lue noted. "Family, friends, organisations, the city of Cleveland, his players, his coaches. He made everybody's life easier, everybody's (life) better."
Many will argue that Lue has every reason to stick by LeBron, after James allegedly landed him the head coaching gig in the first place.
But even if only half of Lue's praise for LeBron proves to be valid in LA, the Lakers could at least avoid the levels of drama Cleveland has experienced in recent seasons.
Either that or, you know, The King calls for Luke Walton's head 20 games into the season.
For more Basketball Forever content, follow @bballforeverfb and @nickjungfer.