Kobe Bryant's killer instinct is so strong that he would not only destroy his opponents during games, but his teammates during practices.
However it appears there is in fact a point where Bryant can tame that competitive fire: when one of the best players ever decides to make Kobe's lifelong ball club great again.
While speculation was rife that Bryant wouldn't want to be superseded by LeBron in LA, the Black Mamba has insisted that the health of Laker Nation is more important than any personal rivalries.
"I had a great run, I played 20 years, it was awesome, I had a great time," Bryant told Stephen A. Smith on ESPN radio.
"We were fortunate enough to win five championships and all that. Now it is somebody else's time. And that is what the Lakers have always been about."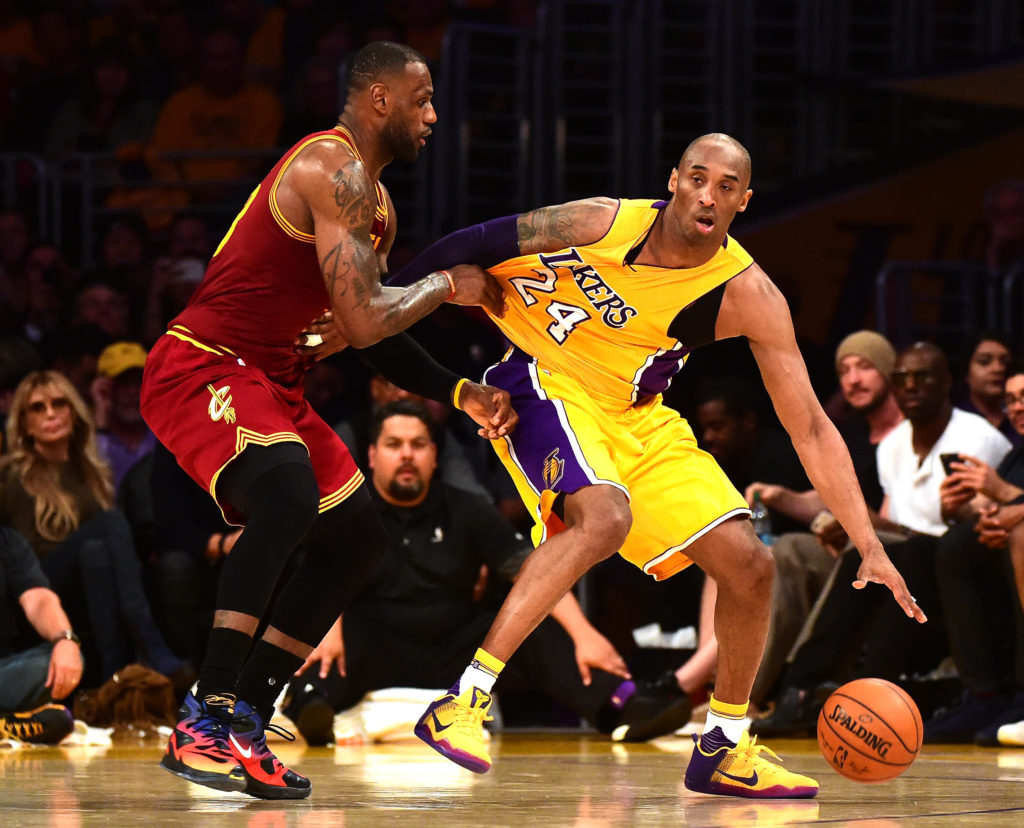 Bryant added that welcoming LeBron to the Lakers with open arms was a no-brainer.
"Dude, as people, you got to help your brothers do well," he said.
"When I came here, Magic welcomed me with open arms, me and Shaq, and we were able to carry on the tradition with Magic's and Kareem's support and certainly it is our responsibility to pay that forward.
"So anything that I can do whatsoever to help LeBron bring a championship back to the city of LA, I am all for it."
Kobe later suggested the signing of LeBron would never have been possible without the team's relatively new big three in the front office: controlling owner Jeanie Buss, president of basketball operations Magic Johnson and general manager Rob Pelinka.
"I sent Jeanie a picture from a meme from the 'Game of Thrones,'" Bryant told Rachel Nichols on The Jump. "I sent her a picture of Khaleesi riding on the ship going back to her homeland with all the ships behind her.
"I told her, I said, Jeanie, because she was having a hard time saying, OK, do I want to take over the organization or not… I said Jeanie sometimes the 'Mother of Dragons' has just got to be the 'Mother of Dragons.' And Jeanie went full Khaleesi."
Safe to say year one of LeBron in LA will be about as entertaining as Game of Thrones too.
For more Basketball Forever content, follow @bballforeverfb and @nickjungfer.