You know the story by now: Philadelphia 76ers team president Bryan Colangelo appears to have used at least one (and possibly multiple) burner accounts to trash his own players and release sensitive medical information, according to The Ringer's Ben Detrick.
But you might not have seen the worst parts.
There are, after all, a lot of tweets to sift through.
So to save you to effort, here is a handpicked selection of the most damaging tweets which came from those accounts.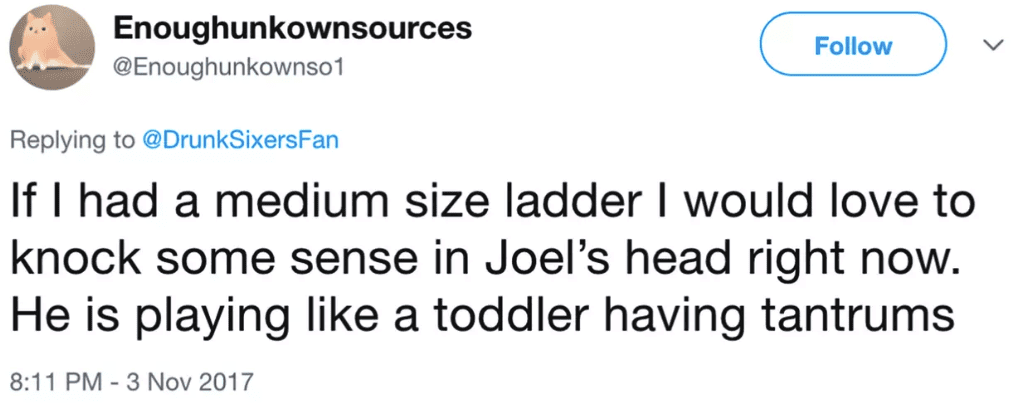 For more Basketball Forever content, follow @bballforeverfb and @nickjungfer.