You probably remember where you were when Indiana traded Paul George (sorry, I mean Playoff P) for Victor Oladipo and Domantas Sabonis.
You probably remember your reaction too.
It undoubtedly involved numerous expletives and an emphatic stink face.
Anyone who claims they thought that trade was anything other than highway robbery at the time is almost certainly a habitual liar.
But it turns out one little comment, made in the aftermath of trade negotiations, added extra motivation for Oladipo to raise hell this season, especially against Cleveland in the playoffs.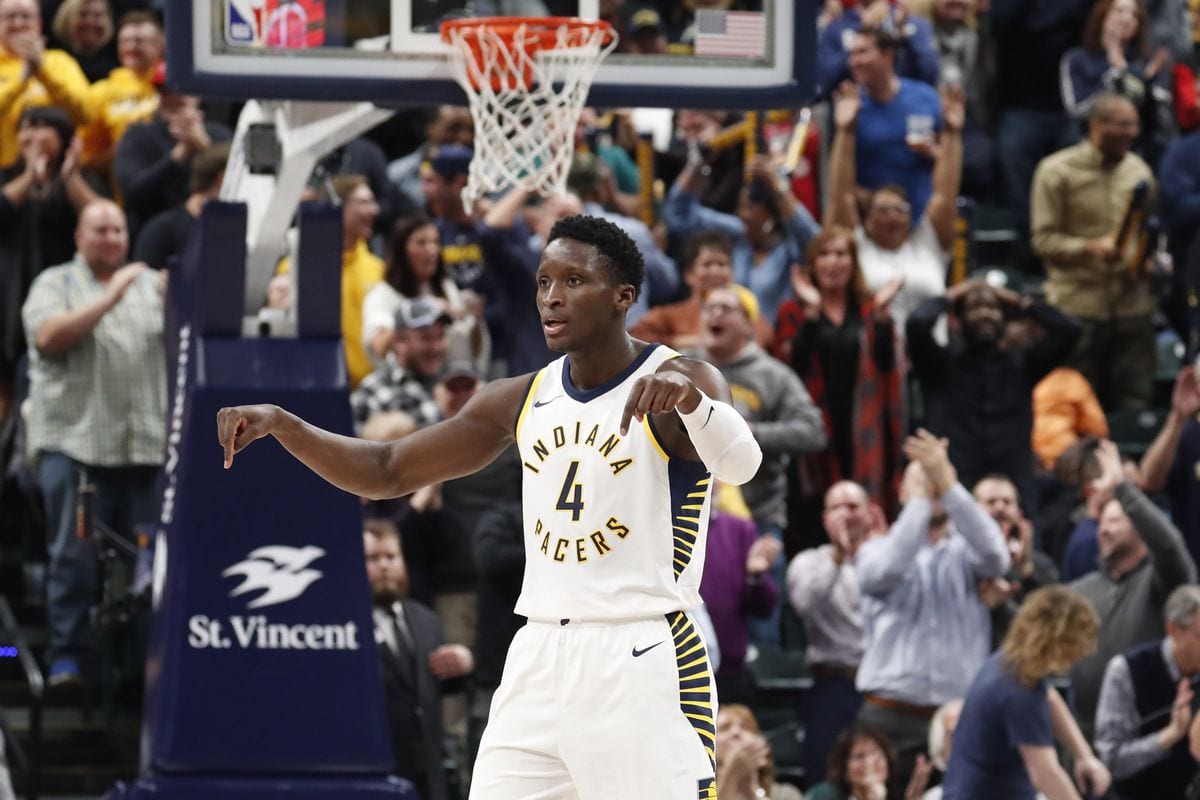 It all went down when the Cavs lost out on acquiring George prior to the season.
Frustrated owner Dan Gilbert proceeded to tell reporters what almost everyone in the basketball universe was thinking, saying Indiana "could have done better" than acquiring Oladipo and Sabonis.  
As LeBron James and several others have taught us, NBA players are prideful creatures and often have long memories.
Clearly Oladipo shares that trait, this week admitting Gilbert's comment was in the back of mind as he obliterated the Cavs in game one, putting up 32 points, 6 rebounds and 4 assists on his way to a convincing 98-80 win.
"You could say it added fuel to the fire, I guess you could say," Oladipo said, per ESPN. "But that was so long ago. It came up recently, obviously, because we were playing the Cavs in the series, but I'm aware of what he said. Can't control his opinion."
Sure, Gilbert's comments might not have helped Oladipo as much as escaping the clutches of Russell Westbrook did, but a little extra motivation is always nice.
Oladipo is averaging 23.1 points, 5.2 rebounds and 4.3 during a career season so good it propelled the Pacers into the playoffs when most suspected a rebuild was imminent.
For more Basketball Forever content, follow @bballforeverfb and @nickjungfer.